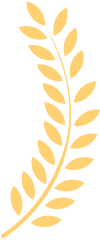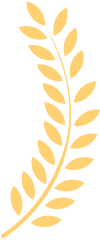 Best Sellers
In PS4 Accessories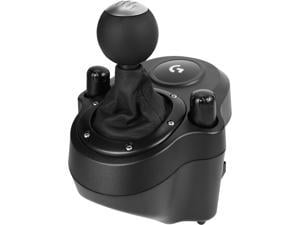 Logitech G Driving Force Shifter
Specifications: Designed to work with G29 / G920 Driving Force Racing Wheels Six speeds with push-down reverse gear Steel and leather components for comfort and durability Mounts securely to a racing rig System Requirement Logitech G29 or G920 Driving Force Racing Wheel Games that support Logitech Driving Force Shifter PlayStation4, Xbox One, Windows 8.1, Windows 8, or Windows 7 Dimension 8.13" x 5.76" x 6.94" Weight Weight without cable: 1.59 lbs. Weight with cable: 1.66 lbs.
Model #: 941-000119
Item #: 9SIA2F83T90839
Return Policy: View Return Policy
"- Shifting action feels like the real thing. - The smell of leather is intoxicating. - Plastic clamps have not done any damage to the finish of my expensive Uplift Desk and they serve well in holding this component to the edge of the desk with little movement."
Logitech G29 Driving Force Racing Wheel for PS4, PS3, PC (941-000110)
Type: Racing Wheel
Specifications: Software Support (at release): Logitech Gaming Software Connection Type: USB USB VID_PID: 046D_C24F (PC Mode) USB Protocol: USB 2.0 USB Speed: Full Speed Indicator Lights (LED): Yes System Requirement: Playstation4 or Playstation3 Powered USB port OR Windows 8.1, Windows 8 or Windows 7 Powered USB Port Internet connection and 150MB hard drive space (for optional software download) Games that support Logitech force feedback racing wheel Dimension Wheel: 10.63" x 10.24" x 10.94" Pedal: 6.57" x 16.87" x 12.24" Weight Wheel: 4.96 lbs. Pedal: 6.83 lbs.
Model #: 941-000110
Item #: 9SIAAMRCY13386
Return Policy: View Return Policy
 
$268.99 

–

Special Shipping
"Long Ago I bought other brand FF Driving wheel.,Well I just retired and It dont work anymore. So Yes. Im Riding with the King! Quality Build -Competitive Price- Durability."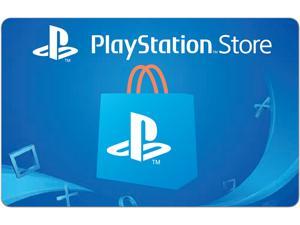 PlayStation Store $50 Gift Card (Email Delivery)
Disclaimer: Your use of this PSNSM code ("Code") constitutes your acceptance of these terms and any additional terms available at http://us.playstation.com/ redemption. Activated Codes can only be redeemed through a Sony Entertainment Network (SEN) master account subject to prior acceptance of the SEN Terms of Service and User Agreement and applicable Privacy Policy available at http://us.playstation.com/ redemption. PS4, PS3, PS Vita, and PSP systems, personal computers, access to the internet, compatible hardware and software sold separately. Your account will only accept Codes from the country designated on your account. Code is not redeemable for cash, cannot be returned for cash or credit, and may not be used for any other purpose. Code will not be replaced if lost, destroyed, or stolen. Sony Computer Entertainment America LLC, its parent company, affiliated companies...
Model #: SPS-5000
Item #: N82E16832886003
Return Policy: Consumable Product Return Policy
"just had to wait for the email which only took about 15 mins code worked great thanks"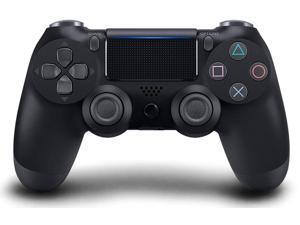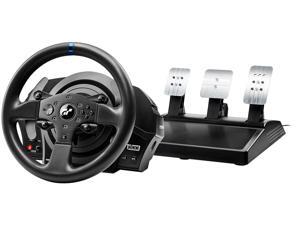 Thrustmaster T300 RS GT Racing Wheel (PS3, PS4, PS5, PC)
Type: Wheel + Pedal
Specifications: Realistic: 11.00" / 28 cm diameter racing wheel featuring a brushed metal central spokes Reinforced rubber texture on the wheel's entire circumference Weighs more than 2.60 lbs. / 1.2 kg, for ultra-realistic inertia and Force Feedback 2 large fixed paddle shifters on the racing wheel 5.00" / 13 cm high paddle shifters - 100% metal Tact switch with life cycle exceeding 10,000,000 activations Comprehensive driving gear - 13 action buttons (including 2 on base) + 1 D-Pad Detachable racing wheel featuring the Thrustmaster Quick Release system Switch racing wheels easily
Model #: 4169088
Item #: N82E16826280084
Return Policy: Manufacturer Only Return Policy
"If you have a PC and want reliable force feedback look no further. Adjustable conical break mod comes with kit and works well."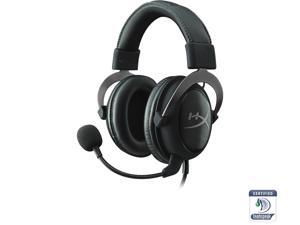 "I like the quality and the way it is made. It fits all head sizes comfortably and it is good to use with mp3 players and computers. It is good for face paced games and games that rely on sound"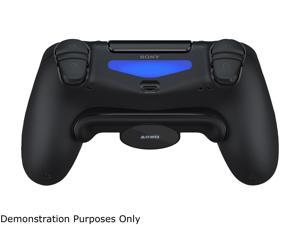 "- Genuine product - matching device model and box - proper instruction"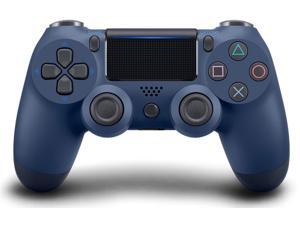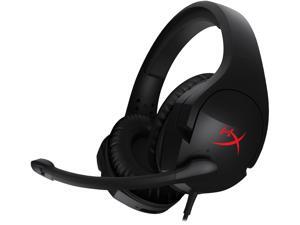 "- Amazing sound for the price - Mic is very good for gaming and calls - 3.5mm cable works everywhere (I use it on my past and it works flawlessly) - Surprisingly comfortable"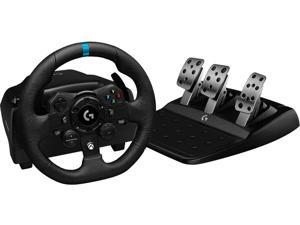 Logitech G923 TRUEFORCE Sim Racing Wheel for Xbox & PC (941-000156)
Type: Controller
Specifications: WHEEL TECHNICAL SPECIFICATIONS Rotation: 900 degrees lock-to-lock Hall-effect steering sensor Dual-Motor Force Feedback with TRUEFORCE Overheat safeguard PEDAL TECHNICAL SPECIFICATIONS Nonlinear brake pedal Patented carpet grip system Textured heel grip Self-calibrating MATERIALS Wheel spokes: Anodized aluminum Wheel cover Hand-stitched leather Steering shaft: Steel Shifter paddles: Brushed stainless steel Mounting clamps: Glass-filled nylon Pedal frames and arms: cold rolled steel Pedal faces: Brushed stainless steel Pedal piston sleeves: Polyoxymethylene thermoplastic (POM) REQUIREMENTS (PC) Windows 10, 8, 8.1 & 7 150 MB of available hard disk space USB 2.0 port Game that supports Logitech force feedback racing wheel. PACKAGE CONTENTS Steering wheel Pedals Power supply User documentation
Dimension: Wheel: 10.60" ...
Model #: 941-000156
Item #: N82E16874102038
Return Policy: Standard Return Policy