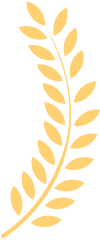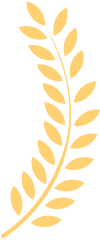 Best Sellers
In Telephones / VoIP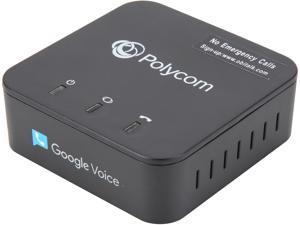 Polycom OBi200 1-Port VoIP Phone Adapter with Google Voice and Fax Support for Home and SOHO Phone Service
Type: Accessories
Security: Local Access Interface: IVR Password Remote Access Interface: User Name & Password Access via HTTP, TFTP - HTTPS Device Web Page Standard: HTTP v1.1, XMLv1.0 Secure Remote Provisioning: TFTP, HTTP, HTTPS
Ports: Internet (WAN): 1 x 10/100BaseT Ethernet Port (802.3) Phone (FXS): 1 x RJ-11 FXS Analog Phone Port USB 2.0
LEDs: Power On, Status, upgrade in Progress Status, Packet RX/ TX, Phone Port Status
Model #: 2200-49520-001
Item #: N82E16833617015
Return Policy: Standard Return Policy
$89.99

 
$48.99 

–

Save:

46%

Free Shipping
"It powered up and had no issues connecting with my router. Registering and setting up an account with ObiHai was straight forward, but there was a hiccup. After the issue was resolved (see below) the Obi200 handles incoming google voice phone calls and outbound calls just as though it was a normal landline."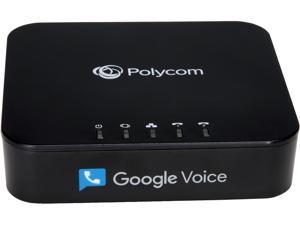 OBi202 2-Port VoIP Phone Adapter with Google Voice and Fax Support for Home and SOHO Phone Service
+ $10 off w/ promo code 97LVSPC2AA, limited offer
Type: Accessories
Standards: IEEE 802.3
Security: Local Access Interface: IVR Password Remote Access Interface: User Name & Password Access via HTTP, TFTP - HTTPS Device Web Page Standard: HTTP v1.1, XML v1.0 Secure Remote Provisioning: TFTP, HTTP, HTTPS
Ports: 1 x 10 / 100BaseT WAN 1 x 10 / 100BaseT LAN 2 x RJ-11 FXS Analog Phone Port 1 x USB 2.0
Model #: 2200-49522-001
Item #: N82E16833617016
Return Policy: Standard Return Policy
$119.99

 
$79.99 

–

Save:

33%

Free Shipping
"- two land lines completely free. - solid, good quality audio. - integrates automatically with google voice. (Create your google voice account first, and then when creating the obitalk account, just "register with your google account". This automatically sets up everything on both sides! - FAX send and receive works perfectly for me. - comes with s..."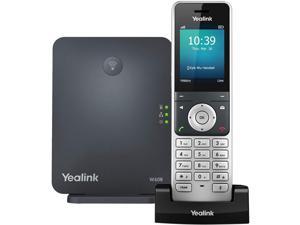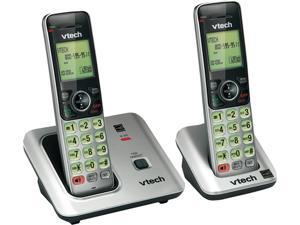 "Excellent voice quality. Good range - although I haven't really put it to the test as to how far it will really go."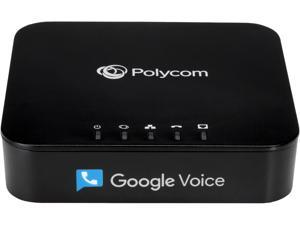 Polycom Obihai Technology OBi212 Universal Voice Adapter with FXS Phone and FXO Gateway Ports Support for Google Voice and SIP
Type: Accessories
Ports: Internet (WAN): 1 x 10/100BaseT Ethernet Port (802.3) Internet (LAN): 1 x 10/100BaseT Ethernet Port (802.3) Phone (FXS): 2 x RJ-11 FXS Analog Phone Port USB: USB 2.0
LEDs: LEDs: 5 - Power/Status, Ethernet Activity (WAN), Ethernet Activity (LAN), Phone 1, Phone 2 LED indications: Power On, Status, Upgrade in Progress Status, Packet RX/TX, Phone Port Status
System Requirements: Active Internet Connection Analog Touch Tone Phone Access to Internet Via a Switched Ethernet Port on Home or Office Router (Optional) Active Internet Phone Service Subscription with All Required SIP Credentials to Make and Receive Calls
Model #: 2200-49525-001
Item #: N82E16833617017
Return Policy: Standard Return Policy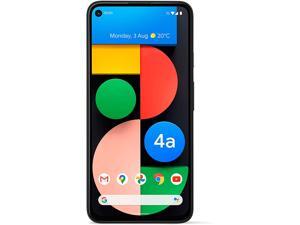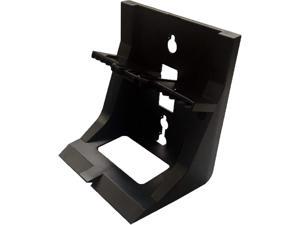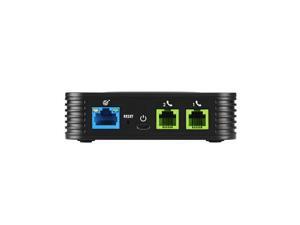 ANALOG TELEPHONE ADAPTER
Type: Adapter
Specifications: Interfaces: Telephone Interfaces Two (2) FXS ports Network Interfaces One (1) 10/100 Mbps auto-sensing ethernet ports (RJ45) LED Indicators POWER, INTERNET, PHONE1, PHONE2 Factory Reset Button Yes Voice, Fax, Modem: Telephony Features Caller ID display or block, call waiting, flash, blind or attended transfer, forward, hold, do not disturb, 3-way conference Voice Codecs G.711 with Annex I (PLC) and Annex II (VAD / CNG), G.723.1, G.729A/B, G.726, iLBC, OPUS, dynamic jitter buffer, advanced line echo cancellation Fax Over IP T.38 compliant Group 3 Fax Relay up to 14.4kpbs and auto-switch to G.711 for Fax Pass-through Short / Long Haul Ring Load 2 REN: Up to 1 km on 24 AWG Caller ID Bellcore Type 1 & 2, ETSI, BT, NTT, and DTMF-based CID Disconnect Methods Busy Tone, Polarity Reversal / Wink, Loop Current Signaling: Network Protocols...
Model #: GS-HT802
Item #: 9SIA2F86R65837
Return Policy: View Return Policy
$47.91

 
$41.35 

–

Save:

14%

Free Shipping
"I needed an ATA to use with some old POTS phones on a 3CX installation I did. Configuration went off without a hitch and now they're working as intended with a VOIP provider."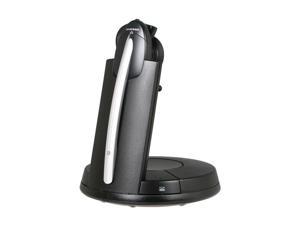 Cisco Small Business SPA112 2-Port Phone Adapter
Type: Accessories
Protocols: TCP/IP
Security: Password-protected system reset to factory default Password-protected administrator and user access authority Provisioning, configuration, and authentication HTTPS with factory-installed client certificate HTTP digest: Encrypted authentication using MD5 (RFC 1321) Up to 256-bit Advanced Encryption Standard (AES) encryption SIP Transport Layer Security (TLS)
Ports: 1 WAN 100BASE-T RJ-45 Ethernet Port (IEEE 802.3) 2 RJ-11 FXS phone ports for analog circuit telephone device (tip and ring) Reset button
Model #: SPA112
Item #: 9SIAZBAFT01844
Return Policy: View Return Policy
"After two months, it works well without any snag. It took only 10 minutes to configure it, but I knew how to do that for my service supplier. If you don't, use the Google search."
Plantronics Voyager 5200 UC Earset - Wireless - Bluetooth - 98.4 ft6.80 kHz - Earbud, Over-the-ear - Monaural - In-ear - Noise Reduction, Echo Cancelling Microphone - Noise Canceling
Type: Accessories
Weight: 0.71 oz.
Specifications: Type: Bluetooth Headset Ear Coupling: Over the Ear Talk Time: Up to 7 hours, up to 14 extra hours with charging case Standby Time: Up to 9 days standby time, up to 7 days standby time when connected to BT600 USB Bluetooth adapter Operating Range: 98 feet Bluetooth Version: 4.1 Connects to: PC + smartphone/tablet + Bluetooth-enabled desk phones Ideal for: Mobile professionals who use PC audio, mobile phone, or tablet communications in noisy environments Compatible with: Windows or Mac OS Audio performance: Six layers of WindSmart technology, PC wideband and mobile wideband: up to 6,800 Hz; echo cancellation, proprietary DSP, A2DP Hearing protection: SoundGuard: Sound leveling for listening comfort and acoustic limiting for protection against sounds above 118 dBA Microphone noise reduction: F...
Model #: 206110-101
Item #: 9SIAMTZF2K2336
Return Policy: View Return Policy
"The Bluetooth Ear set connected to my computer and may phone at the same time, no more plug-in plug out. You can talk for a long period of time between charge (I did 6 hours) Charge fast during your lunchbreak The app that you install on your phone took care of the earpiece software update automatically"