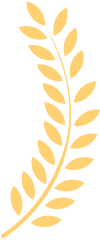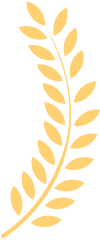 Best Sellers
In USB Converters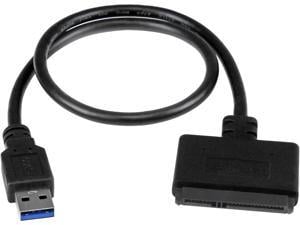 "Easy plug-n-play with no additional drivers needed. Computer saw the SSD I connected and cloning went without a hitch. A keeper utility adapter and cable."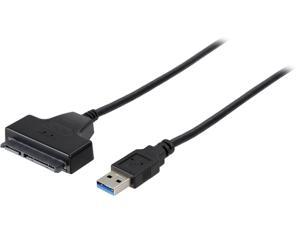 "Simple cable - no confusion. Plug in components at each end and run the software"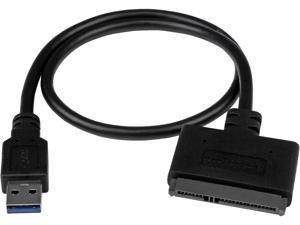 StarTech.com USB312SAT3CB USB 3.1 (10Gbps) Adapter Cable for 2.5" SATA SSD/HDD Drives - Supports SATA III (6 Gbps) - USB Powered
Type: USB to SATA
Color: Black
Cable Length: 2.5"
Specifications: Drive Connectors 1 - SATA Data & Power Combo (7+15 pin) Receptacle Host Connectors 1 - USB 3.1 USB Type-A (9 pin; Gen 2; 10 Gbps) Male Bus Type: USB 3.1 Gen 2 Chipset ID: ASMedia - ASM1351 Compatible Drive Types (Type and Rate): SATA Drive Size: 2.5in Interface: USB 3.1 Gen 2 Number of 2.5 inch bays: 1 Number of Drives: 1 Hot Swap Capability: Yes Max Drive Capacity: Currently tested with hard drives up to 2TB at 7200 RPM Maximum Data Transfer Rate : 10 Gbps Type and Rate: USB 3.1 Gen 2 - 10 Gbit/s UASP Support: Yes
Model #: USB312SAT3CB
Item #: N82E16812400693
Return Policy: Standard Return Policy
$29.99

 
$16.99 

–

Save:

43%

Est. Shipping Fee $1.99
"I like that it doesn't have a controller built in so machine identifies the hard drive as exactly what it is not the adapter."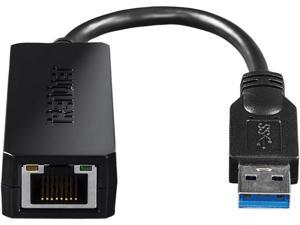 "As soon as I plugged it in Windows 10 installed the drivers. No need to use the installation CD."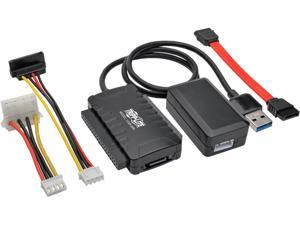 "Good way to connect externa HD or DVD Roms to a PC"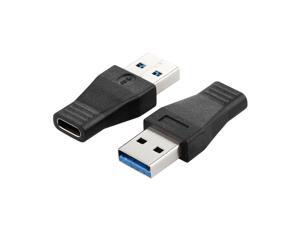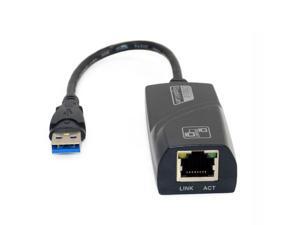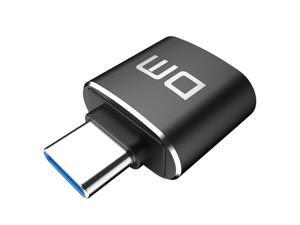 "Goods were well packaged, very high quality impression after opening. It looks very good. Immediately plugged in and tried out: holds well in the charger, no wobbling. All in all makes a very good impression and works well as expected. I hope it stays that way, I definitely recommend buying it for this price!"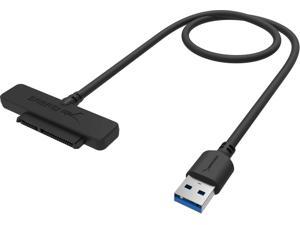 "easy to use works as advertised"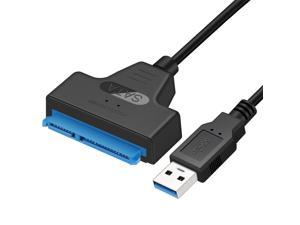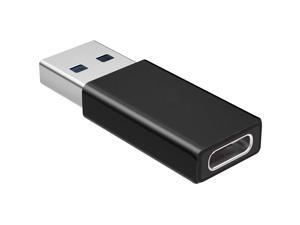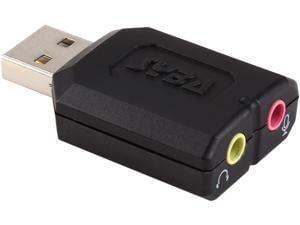 "Plugged in, no drivers needed, and works perfectly. Allows me to easily switch between my speakers and headset."