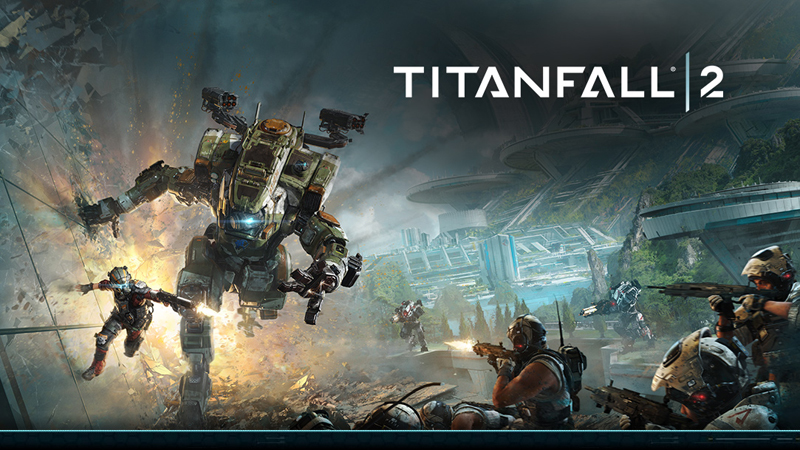 Pilot and Titan unite as never before in Respawn Entertainment's highly anticipated Titanfall 2. Featuring a crafted single player campaign that explores the unique bond between Pilot and Titan, and backed by a deeper, more robust multiplayer experience that includes six new Titans, expanded Pilot abilities and a deeper, more robust customization and progression system, Titanfall 2 delivers fun, fluid, fast-paced action brimming with inventive twists.
Deluxe Edition
Customize every titan on day one with instant access to exclusive Deluxe themed Warpaints and Nose Arts. Two Camouflages are also included and are ready to be applied to every titan, pilot, and weapon in the game. Get all this content and more when you purchase the Titanfall 2 Deluxe Edition.
Includes:
Exclusive Deluxe Nose Arts for each titan
Exclusive Deluxe Warpaints for each titan
Two Camouflages applicable to every titan, pilot and weapon
Exclusive Deluxe Callsign
Titanfall 2 - Angel City Gameplay Trailer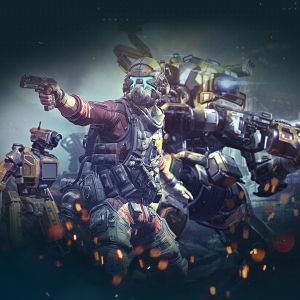 Single player
As an infantryman trapped behind enemy lines, you must develop your skills under fire to become a full-fledged Pilot, fighting as one with your Titan.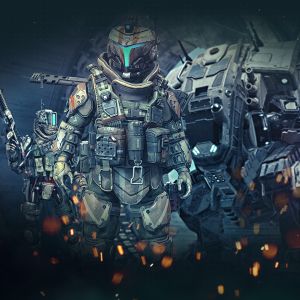 Multiplayer
Titanfall 2 features six all-new Titans, a host of deadly new technology, and expanded Pilot abilities. It's an adrenaline-fueled multiplayer experience that continues the Titanfall legacy of elevating the shooter genre.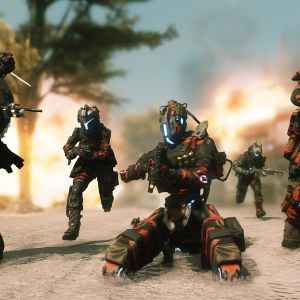 Networks
Chat with your co-pilots and explore networks by popularity, location and similarity. You can also manage and create new networks.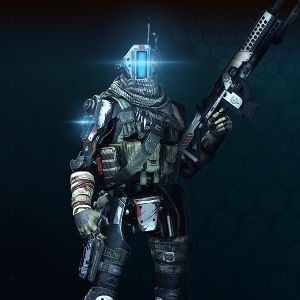 Pilots
The apex predator of the Frontier, Pilots are what all riflemen aspire to be - highly skilled, incredibly mobile, and deadly at any range.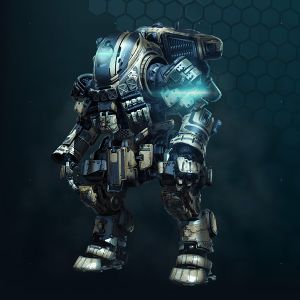 Titans
Towering over anything that stands in their path, Titans are lethal weapons wrapped in armor and designed to take a punch...or a sword...or a rocket.
Experience a Captivating Single Player Story
Titanfall 2 features a single player campaign packed with action and inventive twists. Play as a Militia rifleman stranded behind enemy lines, who encounters a veteran Vanguard-class Titan. The two must work together to uphold a mission they were never meant to carry out.
Enjoy Multiplayer Action That's Second to None
The sequel gives players more of the adrenaline-fueled multiplayer combat they've come to expect from the franchise. Take the fast-paced, first-person action to the next level with more Titans, deadlier Pilot abilities, and much more. And be sure to stand out in the middle of all the chaos with new, expanded Pilot, Titan and loadout personalization options!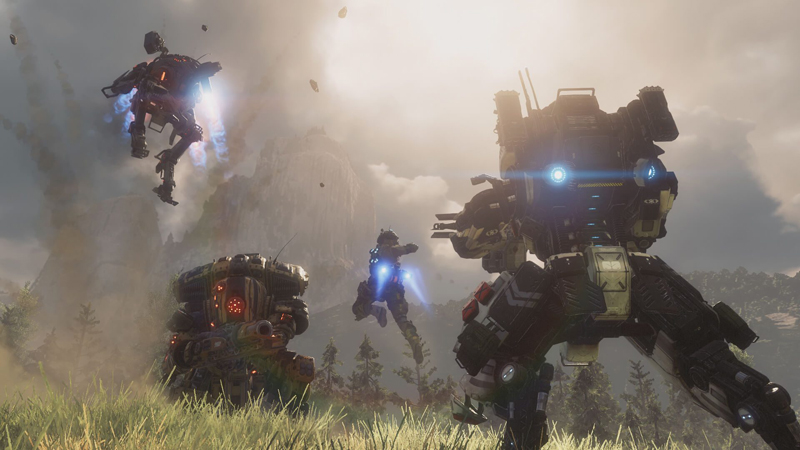 Join Your Friends on the Frontier
Titanfall 2 introduces Networks, the social tissue for Titanfall 2 that makes experiencing all the heart-pounding action with old friends, and new, fast and easy. Whether you prefer Social or Competitive play, you'll be able to create or join the perfect Network to suit you and your crew.
Gallery