eufy Security Smart Lock Touch with Wi-Fi Bridge
Security is just a touch away.
This biometric door lock redefines how you unlock your home — with a simple touch of your fingers. Not only is it faster than fumbling for your keys, it's also more secure and convenient. Aside from fingerprints, you can release the lock via the eufy Security app with Bluetooth, by entering code on the touchscreen keypad, or with the key. And courtesy of the included Wi-Fi Bridge, you can also, remotely, unlock the door from the eufy Security app.
Access from Anywhere
With Wi-Fi Bridge, lock and unlock your front door from anywhere, granting people you trust entry to your home.
Reliable Fingerprint Recognition
Smart Lock correctly recognizes registered fingerprint up to 98% of the time when your finger is placed correctly on the scanner.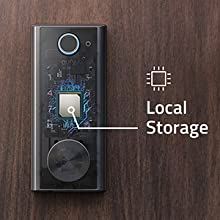 Protecting Your Prints
Smart Lock stores your fingerprint data locally — rather than on the cloud — to keep your personal information safe and private.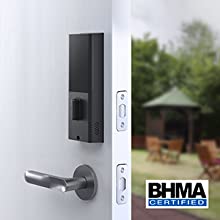 Built to Last
Proven to work after 250,000 rounds of testing, Smart Lock is more than capable of handling the comings and goings of a busy household.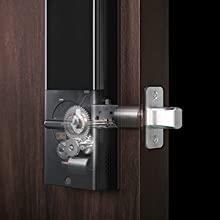 Strong and Sturdy
Stainless steel plating ensures Smart Lock can endure 1122 kg of weight, enough to withstand the wear and tear of daily use.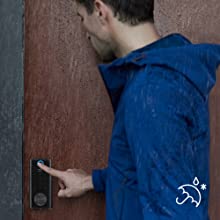 Suitable for Any Season
Keeps your home safe during freezing cold winters, heavy downpours, and dry, hot summers.
Unlock in an Emergency
Unlock your Smart Lock using a portable charger when it is out of power.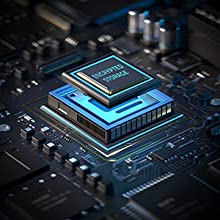 Bank-Grade Security
A bank-grade AES128 encryption chip keeps your fingerprint and in-app data private.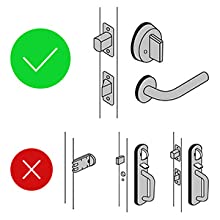 For Lever-Handle Doors Only
In order to install and use Smart Lock correctly, a lever-handle door with a deadbolt is required.