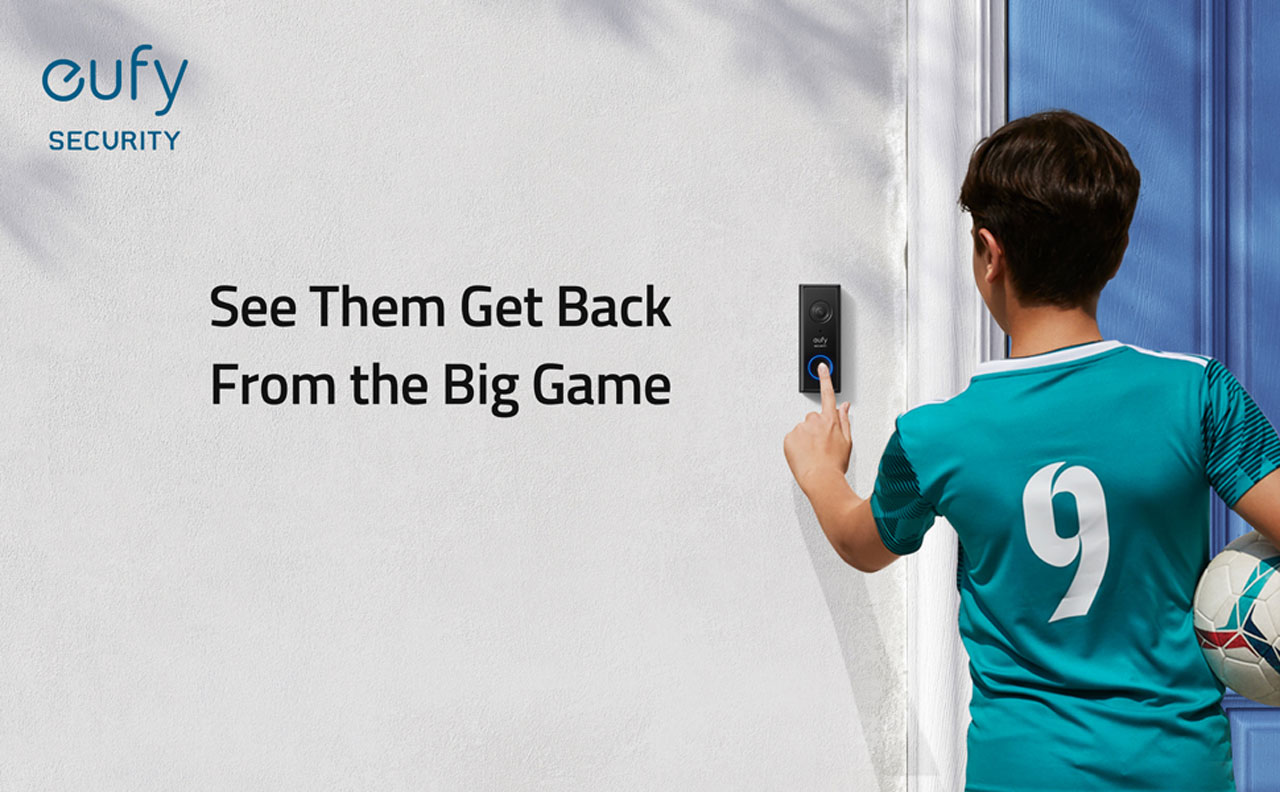 eufy Video Doorbell Kit
This battery-powered Wi-Fi video doorbell is a trustworthy sentinel that stays alert and keeps you informed when there is a guest. It supports 1080p video resolution, motion detection, mobile notification, and dual-way audio so you can speak directly on your phone to the visitor at the door. A Wi-Fi chime in this kit plugs into an AC outlet indoors and rings when the doorbell is pressed.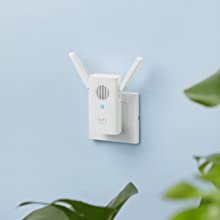 Storage in Your Hands
All recordings are stored directly onto your Wi-Fi Chime's SD card that is located inside your home. This means that even if someone were to forcibly remove the doorbell all your data will remain secure.
* SD Card must be purchased separately.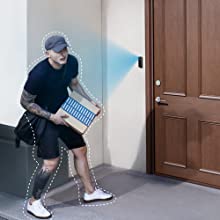 Smart Human Detection
The on-device AI instantly analyses each event and accurately determines whether or not a human is present. This ensures only relevant alerts are sent and that you are notified in real-time.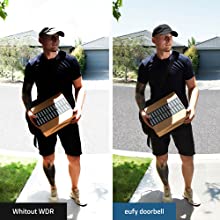 A Clear View No Matter How Bright
WDR allows you to see visitors in sharp detail as they approach your door against any backlighting.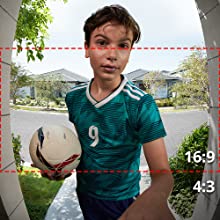 See from Head to Toe
The increased 4:3 Aspect Ratio ensures you get a full-body view of anyone who approaches.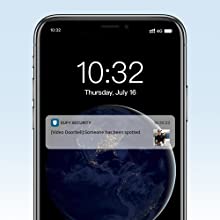 Who's there?
Receive facial snapshot notifications so that you can quickly check who is at the door.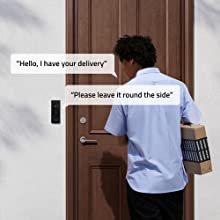 Respond in Real-Time
Speak directly to anyone who approaches your front door via two-way audio. Tell your friends to come round the back or that you have just run out to get some milk.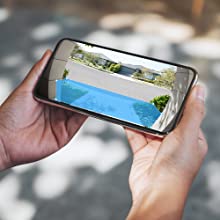 Customized Detection
Draw an Activity Zone to customize the area in which motion is detected. Exclude busy pedestrian areas or roads to reduce the number of false alerts you receive.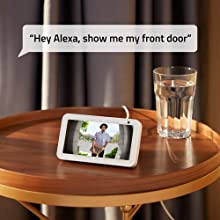 "Hey Alexa, show me my front door"
Connect your Doorbell to Google Voice Assistant or Amazon Alexa and check in anytime on what's happening outside your home.
What's included:
Video Doorbell 1080p (Battery-Powered), Screw Hole Positioning-Card, Mounting Bracket, 15° Wedge, Screw Pack, Doorbell Detaching Pin, Wi-Fi Doorbell Chime, Power Pin for the Wi-Fi Doorbell Chime, Quick Start Guide. 12 Months Warranty.
Notes:
* Battery life varies according to doorbell usage. The 120-day battery life is a lab-tested result with 30 events per day, 10 seconds each.