Features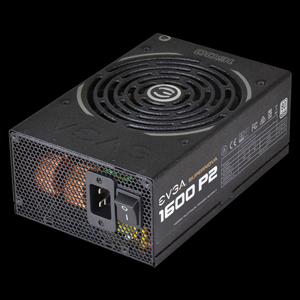 80 PLUS Platinum certified, with up to 92% efficiency under typical loads
Superior vertical double layer main transformer increases power output
100% highest quality Japanese Nippon Chemi-Con solid state capacitors ensure long-term reliability
Fully Modular to reduce clutter and improve airflow
Quiet and Intelligent Auto Fan for near-silent operation
High Amperage Single-Rail Design for maximum power and efficiency
Over Power/Under Power/Over Voltage/Short Circuit protection built in
EVGA's unparalleled Customer Support
Ready for 4th Generation Intel Core Processors (C6/C7 Idle Mode)
An outstanding 10 Year Warranty
Specs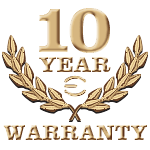 Heavy-duty protections, including:
OVP (Over Voltage Protection)
UVP (Under Voltage Protection)
OCP (Over Current Protection)
OPP (Over Power Protection)
SCP (Short Circuit Protection)
OTP (Over Temperature Protection)
AC Input
115 - 240 VAC, 17-10A, 50 - 60 Hz
DC Output
+3.3V
+5V
+12V
+5Vsb
-12V
MAX Output
24A
24A
133.3A
3A
0.5A
133.3A
Combined
120W
1599.6W
15W
6W
Output Power
1600W @ +50C
Cable Length
ATX Cable
1x 600mm (m)
EPS Cable
2x 750mm (m)
PCIE Cable
5x 750mm, 920mm (m) 4x 750mm (m)
SATA Cable
4x 550mm, 650mm, 750mm (m), 850mm (m)
Four-Pin Peripheral Cable
2x 550mm, 650mm, 750mm (m)
Floppy Adapter
2x 100mm
AC Power
1x 1800mm (m)

Dual Thermal Control System
The EVGA ECO Thermal Control System provides silent operation at low loads, improved efficiency and longer life span of the fan. Reduce ambient noise and energy costs for your total operation with the EVGA Thermal Control System.
Single +12V Rail
A single +12V rail offers the best power output, rail stability and compatibility with the latest hardware. EVGA SuperNOVA 1600 provides up to 133.3A on a single rail!

LLC Resonant Circuit Layout
Full DC to DC, LLC resonant circuit design improves efficiency.

Fully Modular
Fully modular design allows every single cable to be removed from the power supply for ease of installation and removal. You can also leave off unnecessary cables to reduce case clutter and maximize case airflow.

NVIDIA SLI Certification
Run multiple NVIDIA graphics cards for the ultimate gaming experience. The SuperNOVA 1600 gives you the power you need to drive these demanding systems and achieve the best overclocks.

100% Highest Quality Japanese Nippon Chemi-Con Solid State Capacitors
Get the most reliability and greatest performance with the use of the highest possible quality Japanese solid state capacitors.
Double Ball Bearing Fan
A high-quality dual-ball bearing fan gives the SuperNOVA 1600 an excellent thermal and acoustic profile, and its high reliability ensures a long PSU lifetime.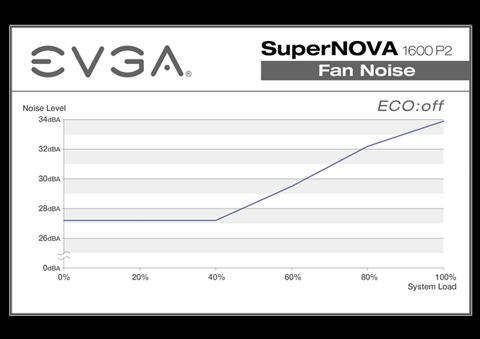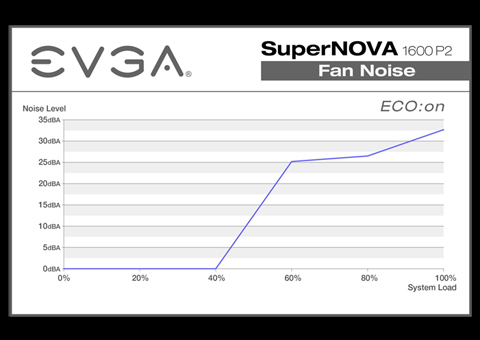 Platinum Rated Efficiency
80 Plus certification ensures your power supply isn't wasting power and turning it into excess heat. Under typical load this power supply is 92% efficient or higher.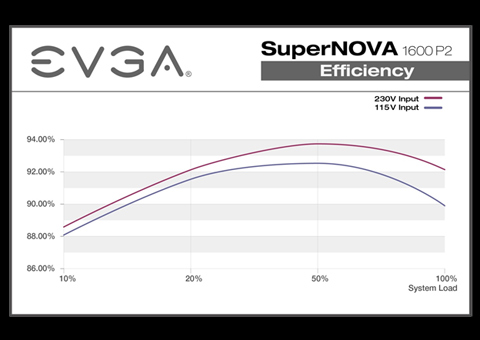 Gallery