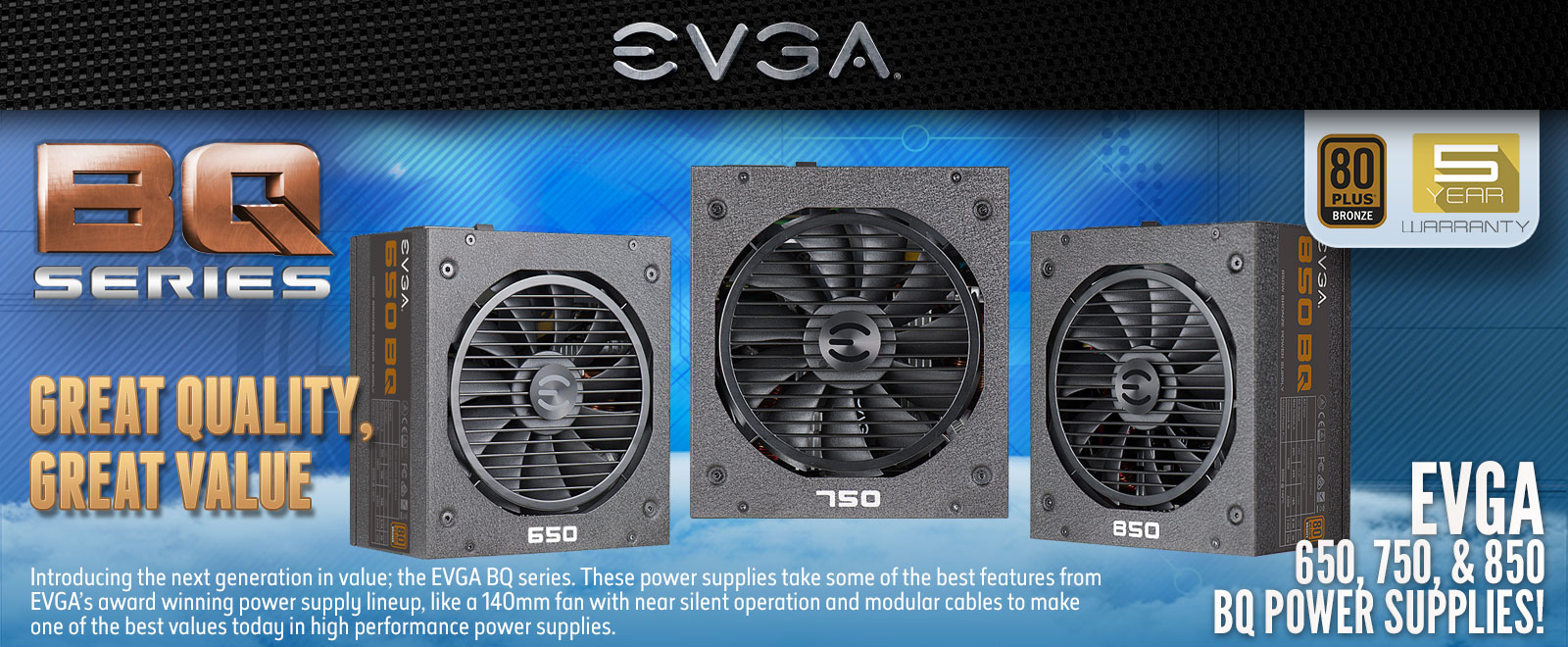 ULTRA-QUIET
The Teflon nano-steel-bearing fan on these PSUs allows for near-silent operation, even under the toughest loads.
EXCELLENT PERFORMANCE
Get 85% efficiency or higher under typical loads with the high-quality Japanese capacitors that also ensure long-term reliability.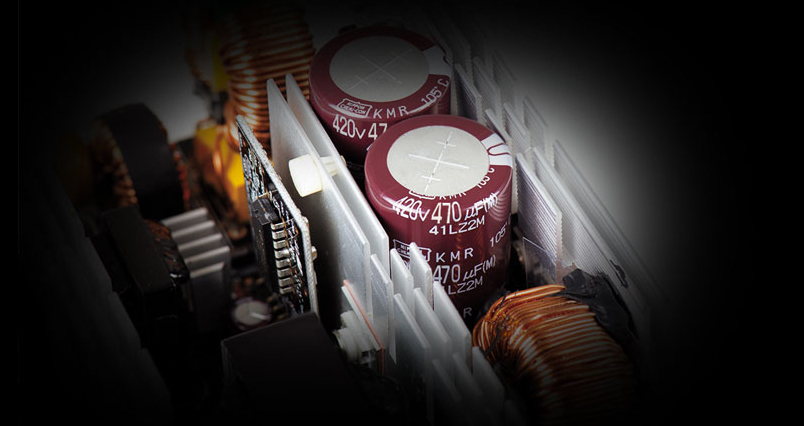 SEMI-MODULAR
Semi-modular design allows you to only use the cables you need, helping to improve case airflow, eliminate unnecessary wires, and best of all, reduce cable clutter.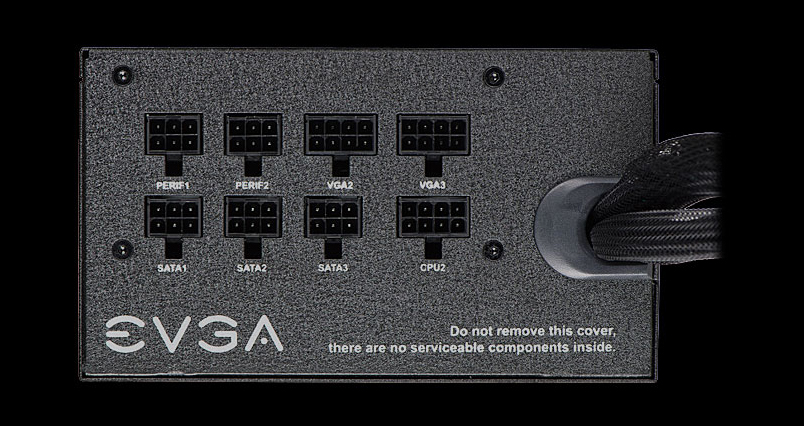 Single +12V Rail
A single +12V rail offers the best power output, rail stability and compatibility with the latest hardware.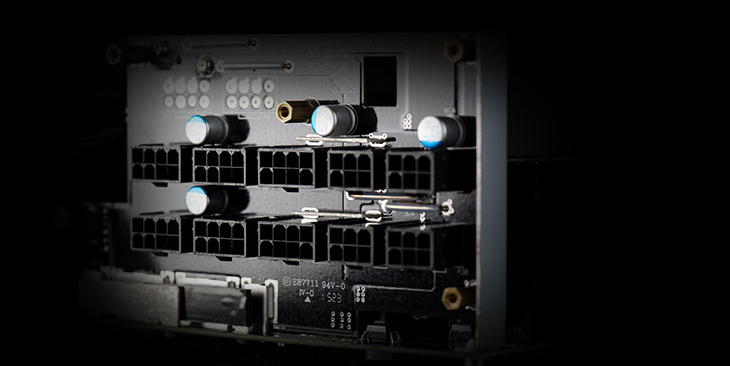 NVIDIA SLI Ready
Run multiple NVIDIA graphics cards for the ultimate gaming experience. The EVGA BQ gives you the power you need to drive these demanding components and achieve the best overclocks.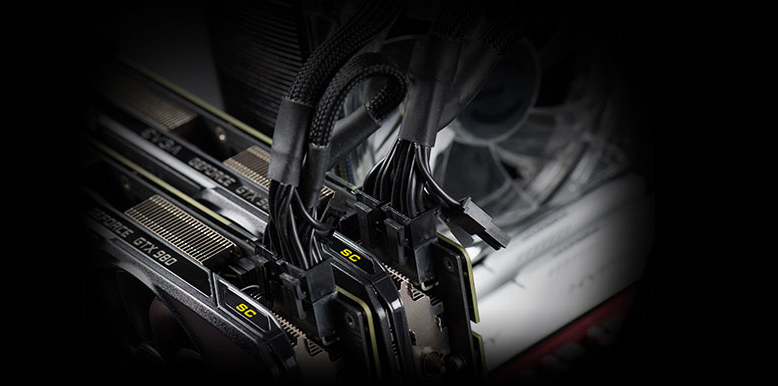 80 Plus Bronze Rated Efficiency
80 Plus Bronze certification ensures your power supply isn't wasting power and turning said power into excess heat. Under typical loads, these power supplies are 85% more efficient or higher.