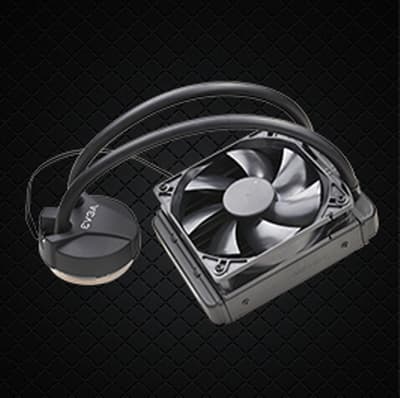 Waterblock
Premium Retention parts for Intel LGA2011/2011-v3/1150/1151/1155/1156/1366 and upcoming variants
100% Copper
Noise Level = 20dB(A) (MAX)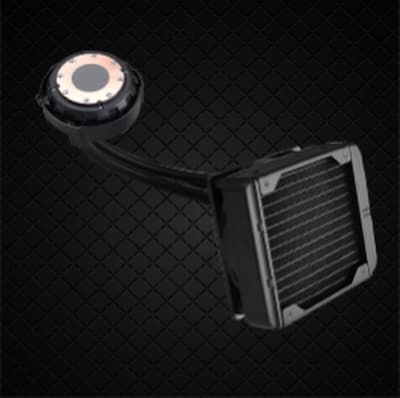 Radiator
120 x 120 x 30mm (L x W x H)
Aluminum
Fan
Size: 120 x 120 x 25mm
Long Life Sleeve Bearing
Speed = 1800 +/- 10% RPM
Airflow = 58.87 CFM (MAX)
Static Pressure = 2.13 mm-H20 (MAX)
Noise Level = 32.1 dB(A) (MAX)
Built to Perform
New cooling block offers improved flowrate and heat transfer surface area for incredible cooling efficiency.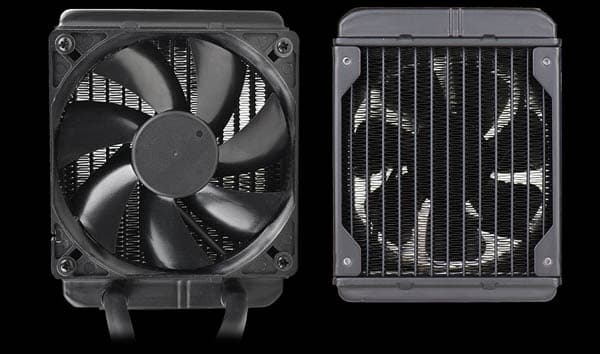 Cool and Quiet Fans
These fans are built for superior cooling and lower noise. Long-Life Sleeve Bearings ensure a long lifespan.
Features:
All-in-one cooling solution that is completely self-contained. No filling, no custom tubing, no maintenance. Just plug and play.
Intelligent wiring system makes this one sleek cooler without the messy wires.
Copper base provides maximum heat transfer.
Built in 120mm radiator and 120mm fan helps dissipate the heat, keeping the CPU as cool as possible. Fan can also be swapped or customized. Variable controlled fan allows dynamic fan speed based on coolant temperature, and the water cooling efficiency means the fan can operate at a lower speed to reduce noise.
Only compatible with current and future Intel sockets.
EVGA CLC Cooler Installation on an EVGA DG-7 Case