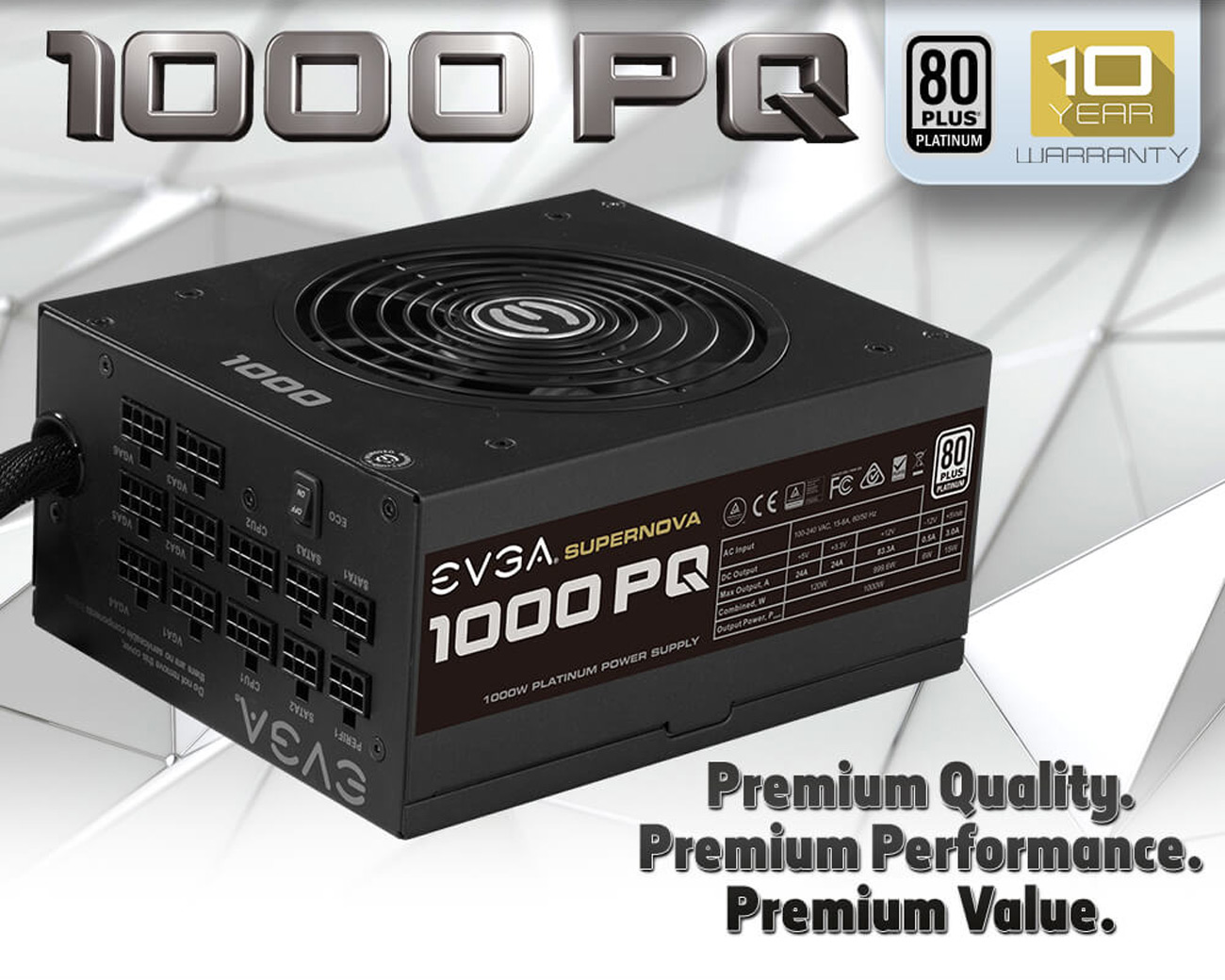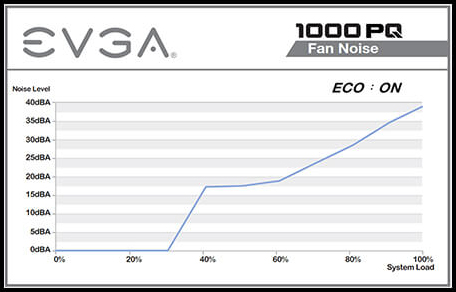 whisper silent
EVGA 1000 PQ's integrated ECO-mode feature ensures that the power supply stays completely silent during low to medium loads. The fan does not spin until necessary, allowing for completely silent operation!
---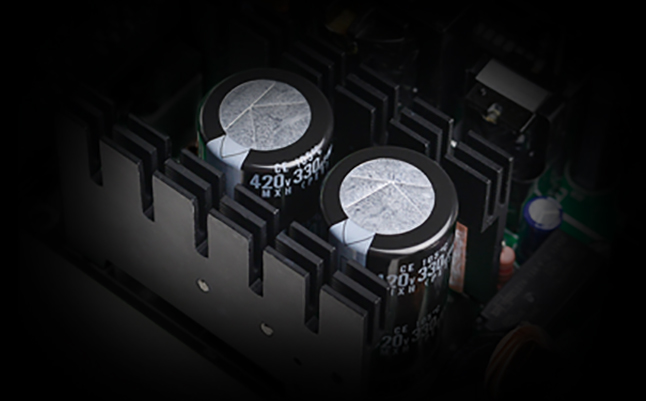 UNRIVALED PERFORMANCE
Having a Platinum efficiency or higher under typical loads along with the best Japanese-made capacitors ensures long-term reliability.
---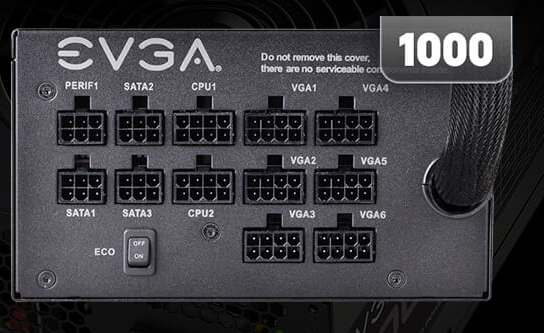 SEMI-MODULAR DESIGN
The EVGA PQ power supplies use a semi-modular design. With only the 24-pin power connector hard wired directly to the power supply, the PQ allows you to use only the cables you need and leave off cables you don't need. Even better, the EVGA PQ is compatible with a variety of EVGA's individually-sleeved cable kits.
To reiterate, a semi-modular design allows some cables to be removed from the power supply for ease of installation or removal. Leaving out unnecessary cables to improve case airflow, eliminate unnecessary wires and best of all, reduces cable clutter.
---
Single +12V Rail
A single +12V rail offers the best power output, rail stability and compatibility with the latest hardware. The EVGA 1000 PQ can provide up to 62.5A on the +12V rail!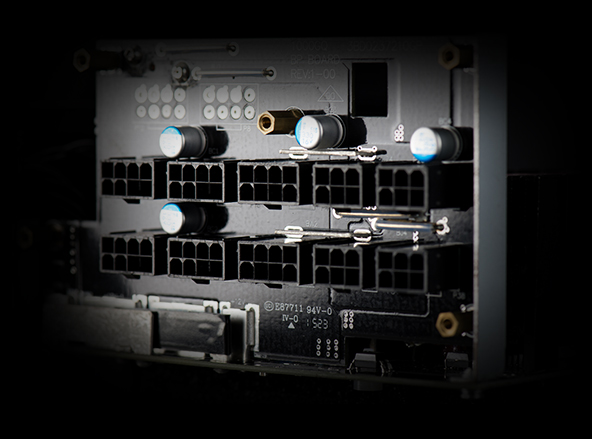 Active-Clamp Circuit Design
The Active-Clamp SR+DD circuit layout with its full DC to DC active-clamp circuit design improves efficiency.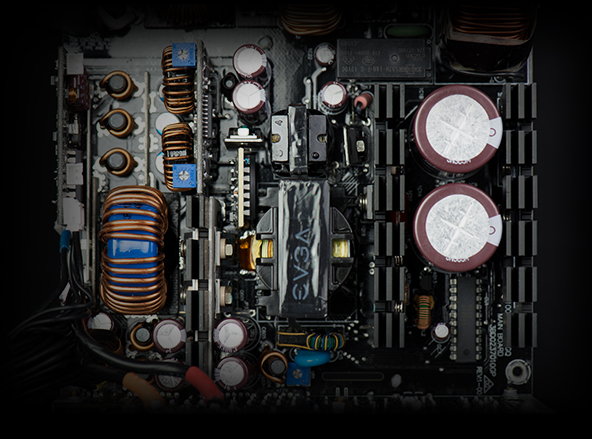 NVIDIA SLI Ready
Run multiple NVIDIA graphics cards for the ultimate gaming experience. The EVGA PQ gives you the power you need to drive these demanding systems and achieve the best overclocks.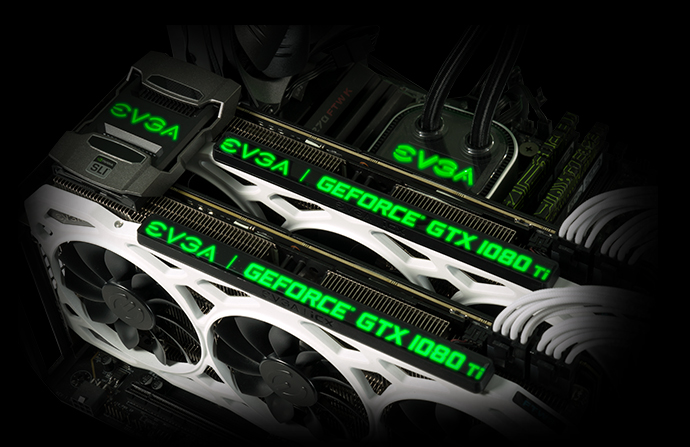 100% High-Quality Japanese Capacitors
Get the most reliability and greatest performance with the highest-quality Japanese-brand solid-state capacitors.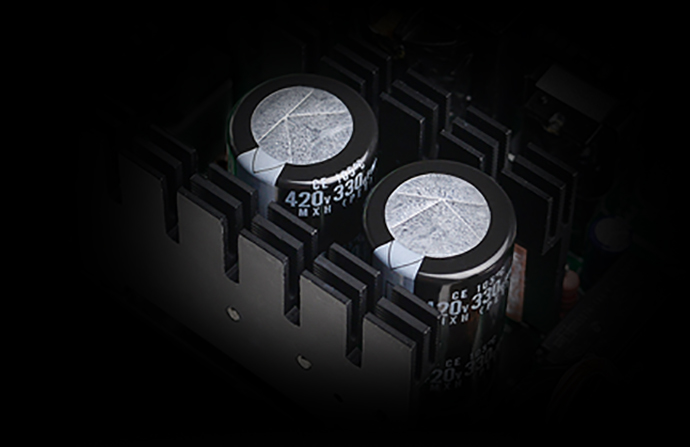 ---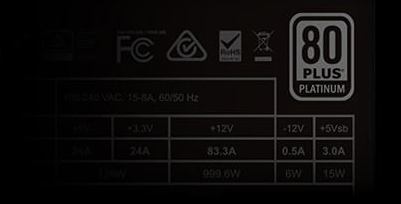 Platinum-Rated Efficiency
80 Plus certification ensures your power supply isn't wasting power and turning it into excess heat. Under typical loads these power supplies are 92% more efficient or higher.
---