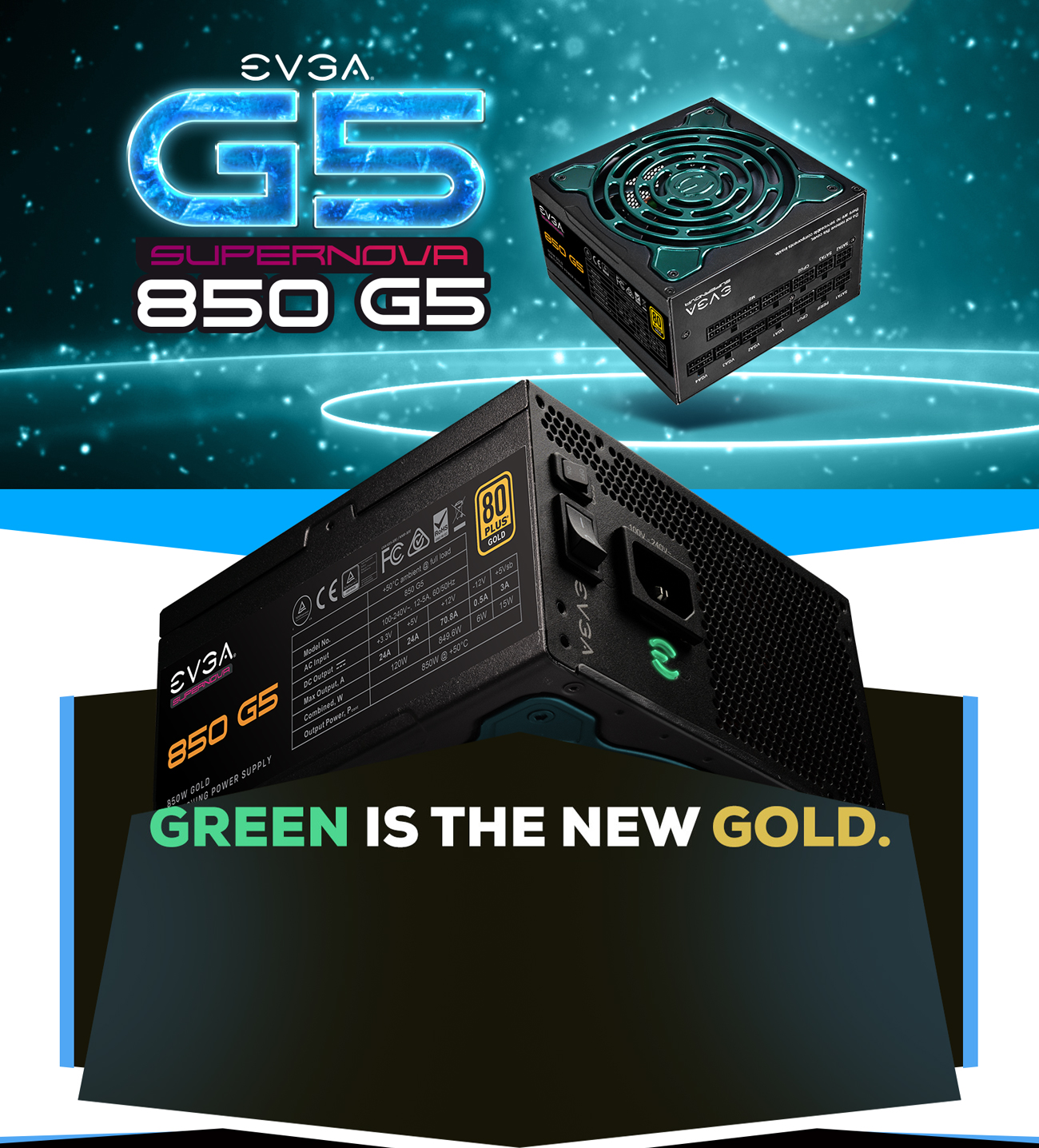 The EVGA SuperNOVA G5 joins the elite ranks of the EVGA 80 PLUS Gold power supplies. As the successor to the award-winning G3 series, G5 power supplies continue to push the envelope with the latest certifications and Intel power-on standards. Starting with 80 PLUS Gold certification, a fully-modular cable design, 100% Japanese capacitors, and an ultra-quiet 135mm Fluid Dynamic bearing fan with EVGA ECO mode, these power supplies are built for performance and silence.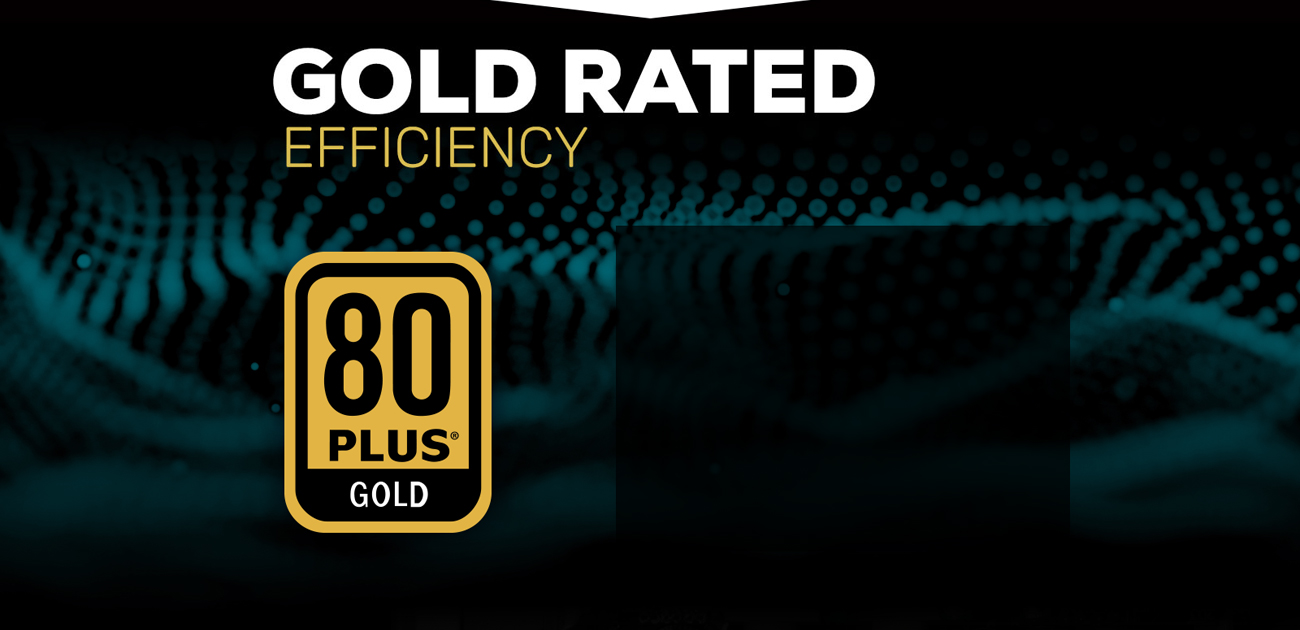 80 Plus certification ensures your power supply isn't wasting power and turning it into excess heat. Under typical load, this power supply is 91% efficient or higher.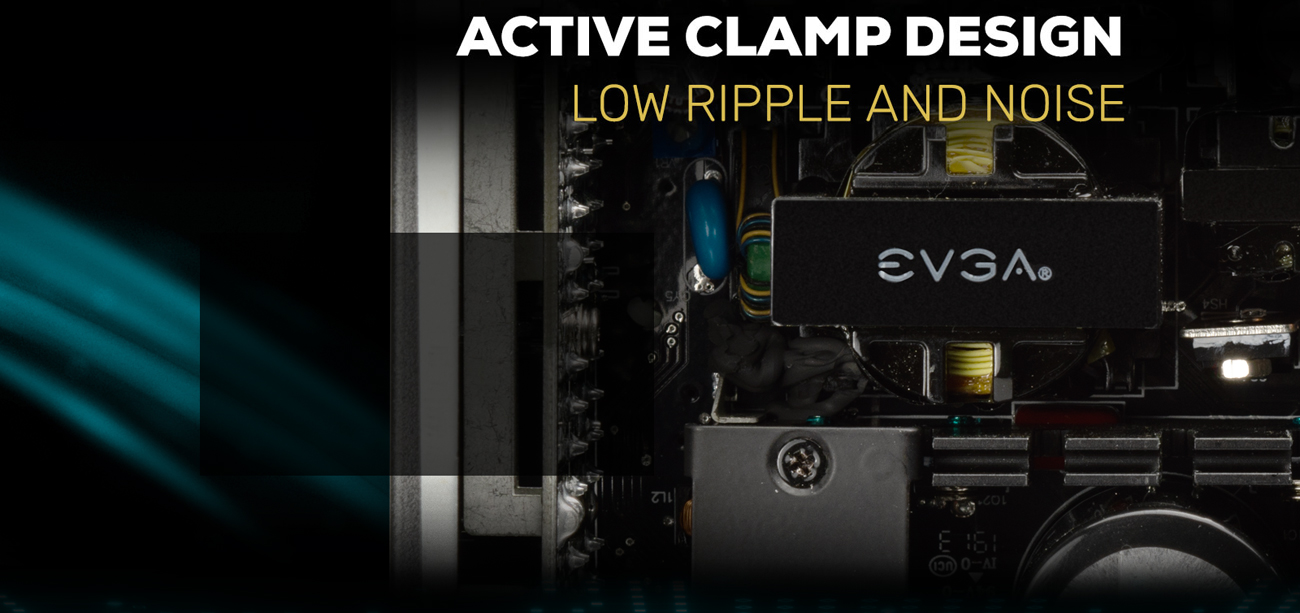 The G5 power supplies also feature an active clamp circuit design, DC-to-DC converter, and active PFC to provide tight voltage regulation and low ripple + noise.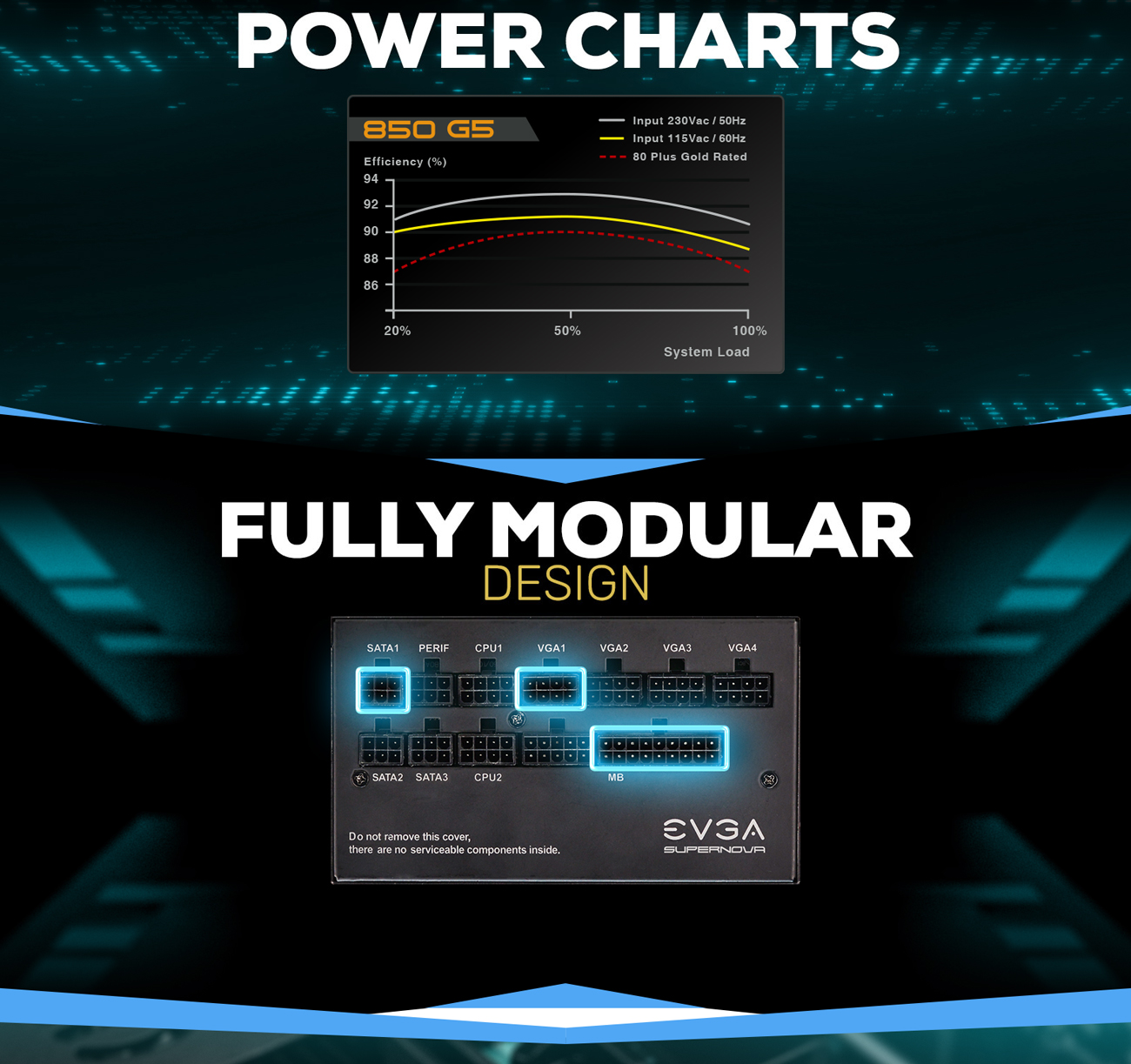 Use only the cables you need, reducing cable clutter and improving case airflow.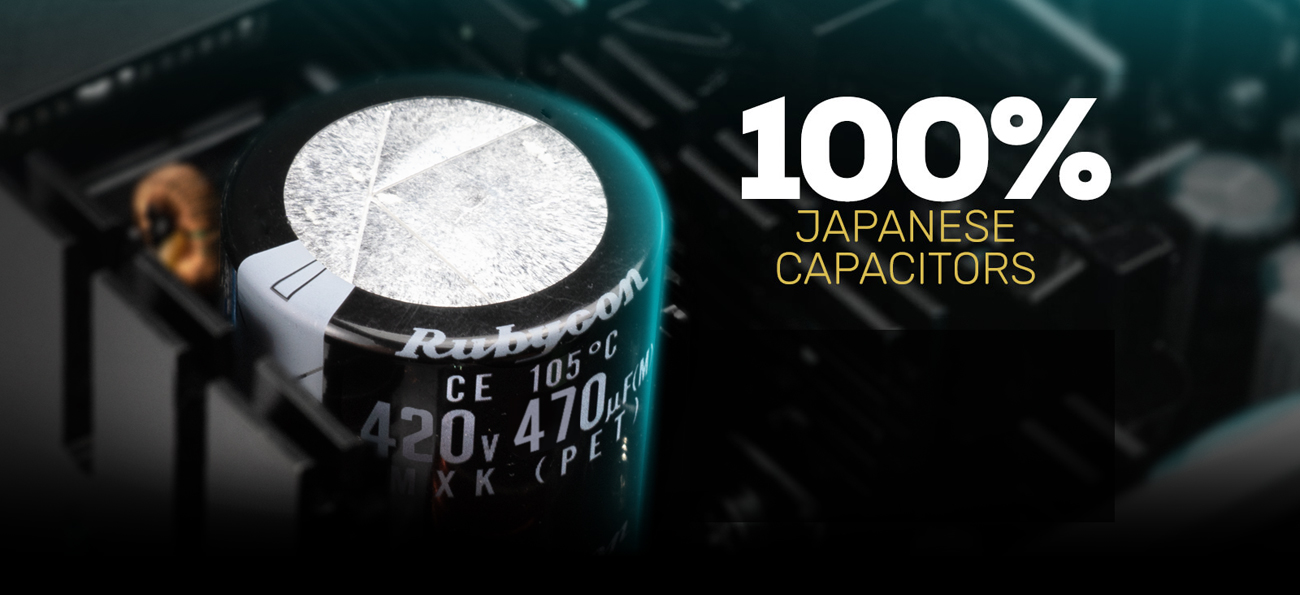 Get the most reliability and greatest performance with the use of the highest-possible quality Japanese Capacitors.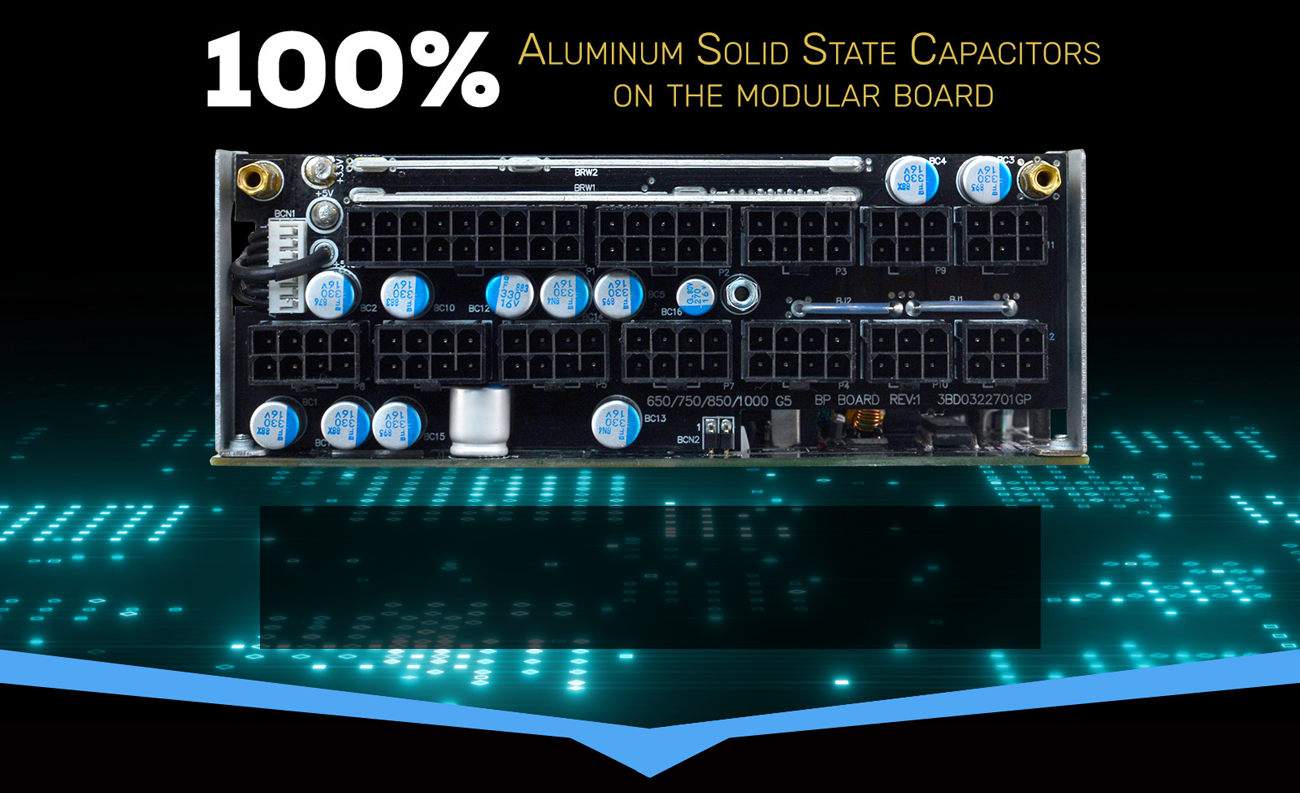 Solid-state capacitors improve efficiency and reduce the impact of environmental factors after power is converted to DC, but before it leaves the power supply.
Fluid Dynamic Bearings reduce the wear and tear on a fan's bearings, reduce noise, and feature a longer-lasting life than dual ball bearing fans. Couple that with EVGA ECO mode to turn off the fans under low to medium loads and you have a power supply that runs cool when necessary, and silently when not.
The G5 features a larger fan than the G3 to reduce noise without increasing the size of the power supply.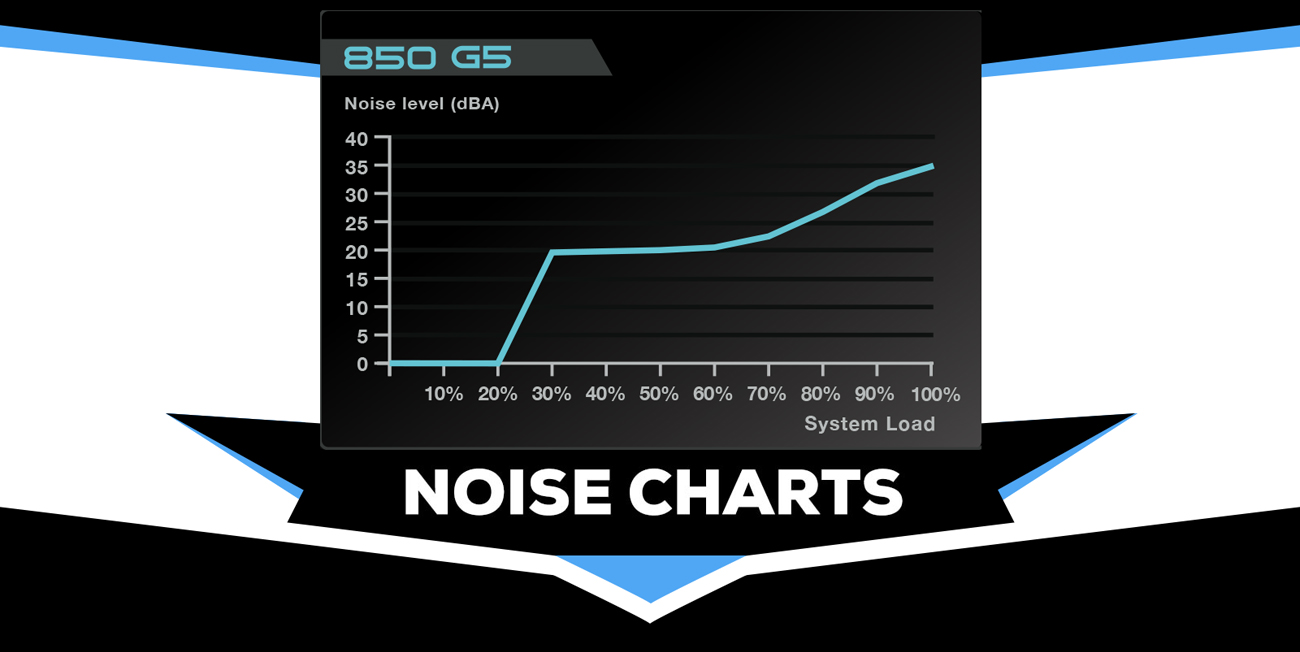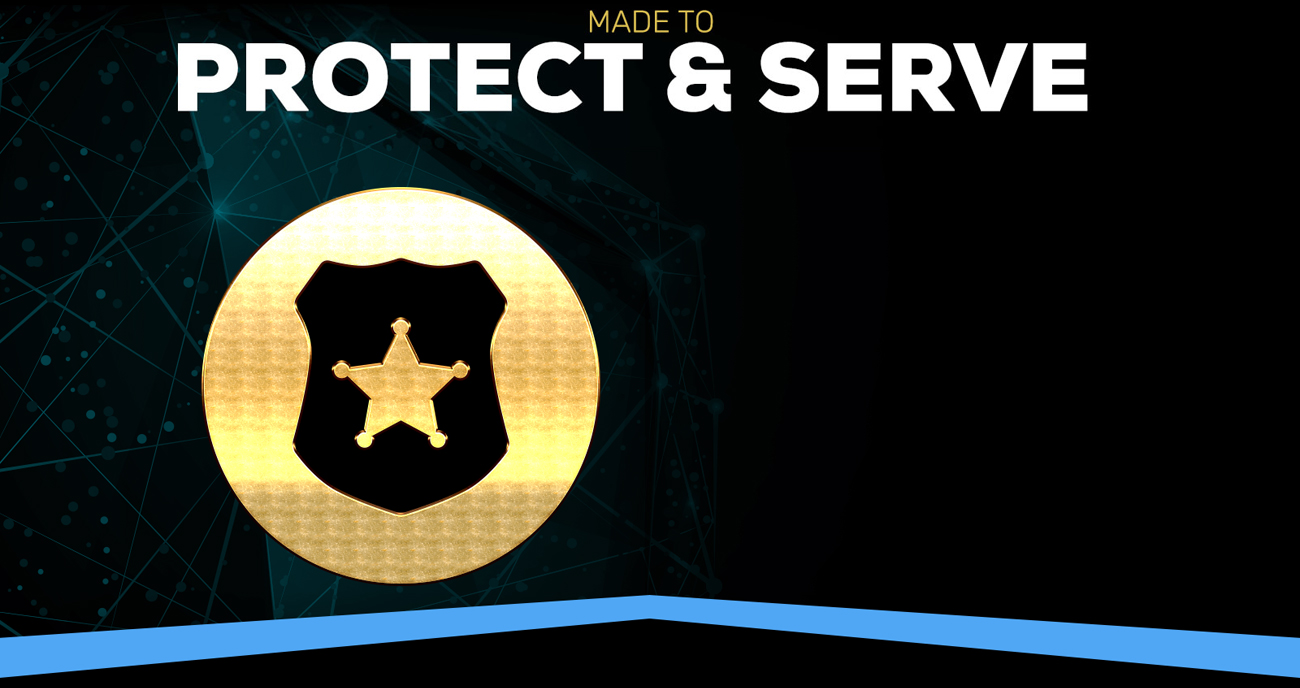 The EVGA G5 Series also includes a full suite of protections (OCP, OVP, UVP, OPP, SCP & OTP) for safety and security, and are covered by EVGA's industry-leading 10-year warranty and customer support.

World-leading EVGA warranty and support for 10 years.