It's Not the Fastest, Until It's TridentX!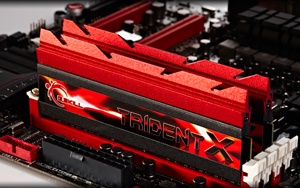 Memory Frequency World Record at DDR3 4404MHz
Breaking the highest DDR3 speed world record at a staggering 4404MHz in 2013, G.SKILL TridentX series is known as the world's most powerful and fastest DDR3 memory available on the market. Named after the powerful weapon of Poseidon, Greek God of the Seas, G.SKILL TridentX is imbued with extreme overclocking capabilities waiting to be unleashed in your system.