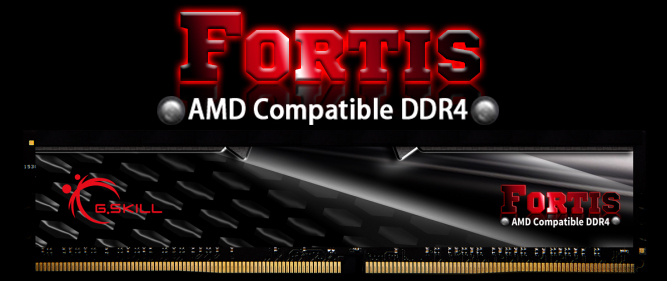 Designed for Gaming with AMD Ryzen processors
FORTIS is Latin for "strength", signifying the power and unyielding performance of the FORTIS series DDR4 gaming memory. Built with top-selected ICs and tested to rigorous standards, the FORTIS memory module delivers rock solid stability and exceptional performance you'd expect from G.Skill. And it's designed specifically for use with AMD Ryzen processor, allowing users to get the most from their performance-infused AMD Ryzen systems. Whether it's a MOBA, RPG, or FPS, this cost-effective kit will keep your system performing at its peak!
Designed for AMD Platforms
Adding support for DDR4 memory, the new AMD architecture features a completely different set of memory enhancements, requiring a new approach. The FORTIS DDR4 memory series is designed with a distinct characteristic to optimize compatibility with the latest AMD platform.

Designed for Gamers
Building a cost efficient gaming rig isn't easy. It requires a careful balance of hardware selection. Available starting from a standard DDR4-2133MHz, the new FORTIS DDR4 gaming memory is fully compatible with the latest AMD Ryzen processor, ensuring games and applications run smoothly and efficiently.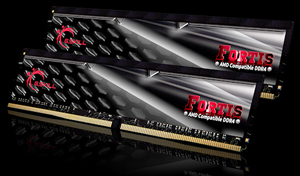 Designed for Quality
Each FORTIS memory kit is assembled with carefully selected ICs, and tested under G.SKILL's rigorous testing process for maximum stability, reliability, and compatibility with the AMD Ryzen processor.
Power Efficient
Designed with a low voltage of 1.2V~1.35V at DDR4 standard, this lowers the memory voltage requirement by 20% from DDR3 memory kits! Now your system can perform even faster without becoming an expensive appliance heater.