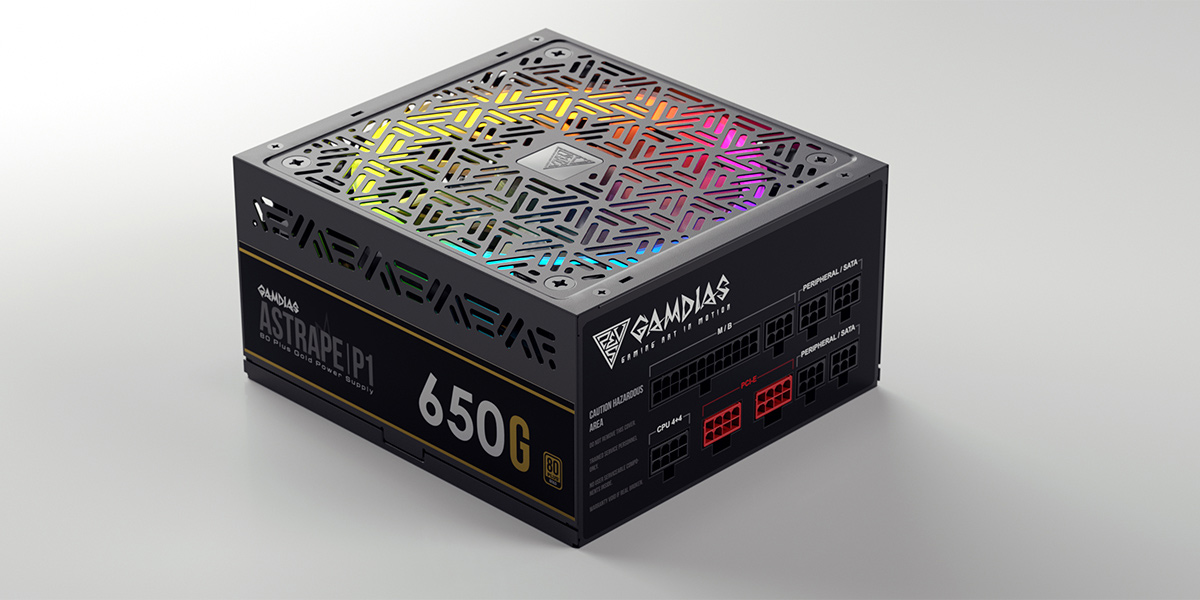 ASTRAPE P1-650W-G
Extraordinary Efficiency
With less heat converted by the remaining power, ASTRAPE P1-650W comes with 80 PLUS Gold certification and ensures up to 90% energy efficiency. Accordingly, it won't waste power and trigger excess heat. The less the heat output generates, the less noise arises.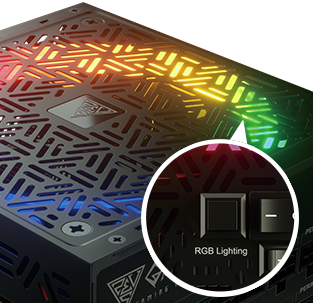 Visual Adventure
ASTRAPE P1-650W equipped with Neon-Flex RGB offers gamers the unparalleled lightings to create their glory. By pressing one button, the lighting can be easily switched among 26 effects including RGB, Multi-color, and LED off.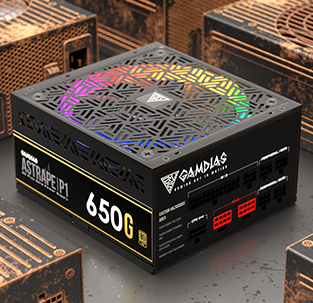 Best-in-class Quality
ASTRAPE P1-650W is built with the highest quality in the pursuit of perfection. Coming with 10-year warranty, it is fully guaranteed for its solid power delivery.
Carry Performance
ASTRAPE P1-650W is designed for incredibly reliable and durable performance with 100% Japanese capacitors. The stable electricity supply carries an excellent durability.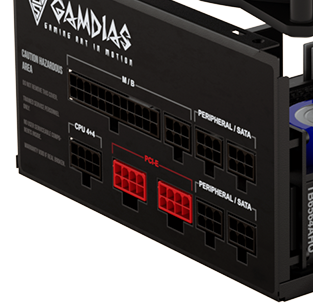 Ultimate Aesthetics and Airflow
With the design of fully modular, ASTRAPE P1-650W allows you have a clean-looking system without the messy cables. You can attach the flat cables only when you need and keep the airflow and cable management to a maximum.
Winning Both Visual and Cooling at the Same Time!
ASTRAPE P1-650W provides you with an additional choice to place the fan in a face-up way. Not merely can you easily access the fascinating lighting effects, but the improved ventilation allows your PC to have more efficient heat dissipation.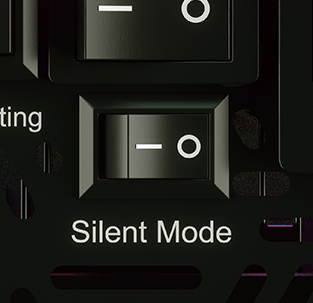 As Quiet as a Mouse
ASTRAPE P1-650W is built with the Silent Mode to offer an incredible performance in ultimate silence. By switching on the Silent Mode, the fan speed will automatically optimize according to its temperature. Thus, the level of noise triggered by the operation will be strikingly decreased. When the Silent Mode is switched off, the power supply will achieve maximum heat dissipation at full speed.
ASTRAPE P1-650W-G Summary
"Game-dominating Performance"
ASTRAPE P1-650W combines the Neon-Flex RGB with outstanding electrical performance. The side ventilation design making lighting more visible distinguishes ASTRAPE P1-650W from other power supplies. Built up with 80 Plus Gold efficiency, it delivers steady power output and ensures the impeccable quality for professional gamers.
Features
80 PLUS® Gold Certified up to 90% Efficiency
10 Years Warranty
100% Japanese Capacitors
Fully Modular & Flat Cables
One Touch to Easily Switch 26 Lighting Effects Including White Light, Neon-Flex RGB, Multi-color, and LED off
135mm FDB silent fan
Multi-GPU ready:Support nVIDIA SLI and ATI CrossFire
DC to DC design for steady voltage output and powerful single +12V rail
Multi-GPU ready:Support nVIDIA SLI and ATI CrossFire
Support ATX12V v2.4, EPS 2.92, ERP 2013 Lot6
Complete protections: OVP, UVP, OPP, OCP, SCP, SP, ICP
Face-up Placement for Better Cooling
Silent mode