AORUS GeForce RTX 2070 XTREME 8G
GV-N2070AORUS X-8GC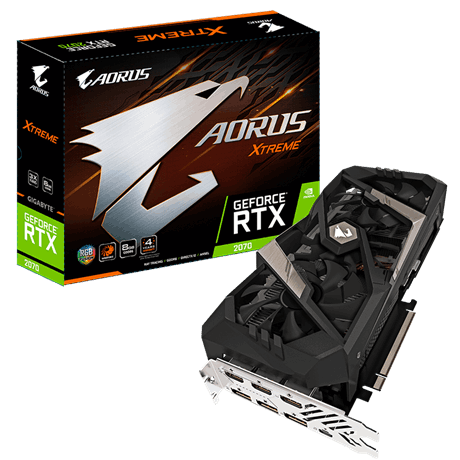 Features
Powered by GeForce RTX 2070
Integrated with 8GB GDDR6 256-bit memory interface
WINDFORCE Stack 3X 100mm Fan Cooling System
RGB light reinvented
7 Video Outputs
Metal Back Plate with RGB AORUS LOGO Illumination
Built for Extreme Overclocking 10+2 Power Phases
4 Years Warranty (Online registration required)
Core Clock
1815 MHz
(Reference Card: 1620 MHz)

Gigabyte AORUS GeForce RTX 2070 XTREME 8G, Model # GV-N2070AORUS-8GC
The NVIDIA GeForce RTX 2070 GPU is based on the ground-breaking Turning architecture that was built using 12nm FinFET—a new generation of graphics chip engineered for a new level of realism. This graphics card series incorporates brand-new, industry-changing, real-time Ray Tracing, AI and shading technology to transform gaming visuals with lifelike reflections, refractions and shadows. Meanwhile, Deep Learning Super Sampling enables much smoother frame rates and less burden on the GPU than previous-generation anti-aliasing technology. The GeForce RTX 2070 card packs 2,304 CUDA Cores, and 8GB of GDDR6/256-bit memory running at 14Gbps (reference card frequency).
This Gigabyte AORUS GeForce RTX 2070 XTREME 8G is overclocked to a 1,815 MHz Boost Frequency (1,620 MHz Boost for the reference card). It's built with premium components for unbeatable reliability and stability. The WINDFORCE Stack 3X 100mm Fan Cooling System has three high-efficiency fans, and covers all key components including GPU, VRAM and MOSFET. A metal backplate gives the card a professional look while strengthening the structure rigidity. Onboard RGB lighting enhances your gaming space with various lighting effects. Up to seven video outputs offer you the ultimate flexibility when building multi-monitor setup.
REAL-TIME RAY TRACING IN GAMES
Ray tracing is the definitive solution for lifelike lighting, reflections, and shadows, offering a level of realism far beyond what's possible using traditional rendering techniques. NVIDIA Turing™ is the first GPU capable of real-time ray tracing.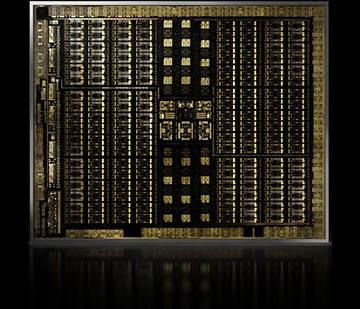 NVIDIA TURING ARCHITECTURE
This revolutionary architecture, combined with our all-new GeForce® RTX platform, fuses together real-time ray tracing, artificial intelligence, and programmable shading. You've never created and enjoyed games like this before.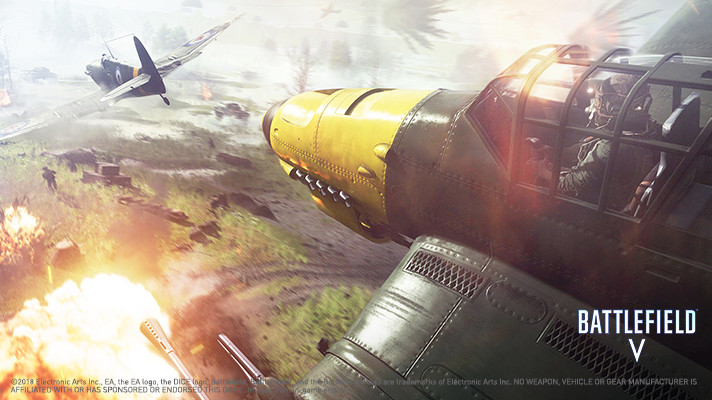 Performance
GeForce RTX gaming GPUs come loaded with next-generation GDDR6 memory, support for DirectX 12 features, and more. This is graphics reinvented.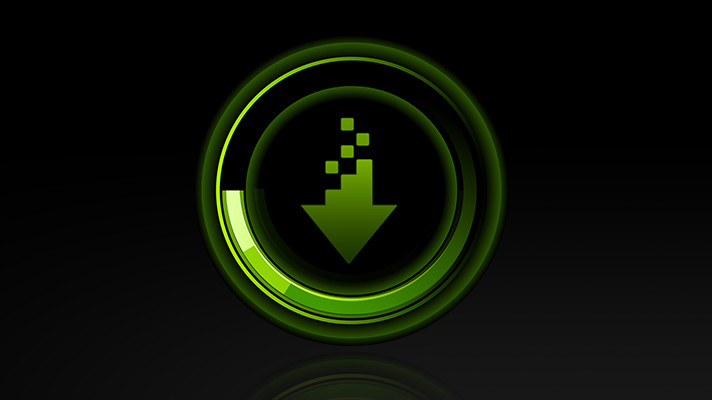 Game Ready Drivers
Get the highest levels of performance, and the smoothest experience possible, from the moment you start playing.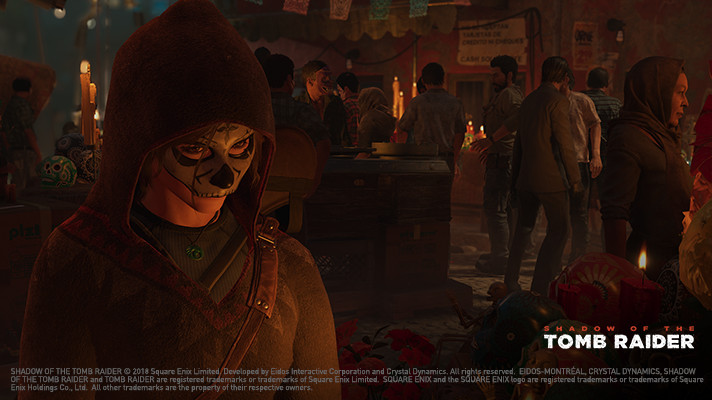 Breakthrough Gaming Technologies
Get the latest NVIDIA GameWorks™ technologies for smooth gameplay, cinematic experiences, and revolutionary 360-degree image capture-even in VR. Plus, get the performance to drive the latest displays, including VR, ultra-high-resolution, and multiple monitors.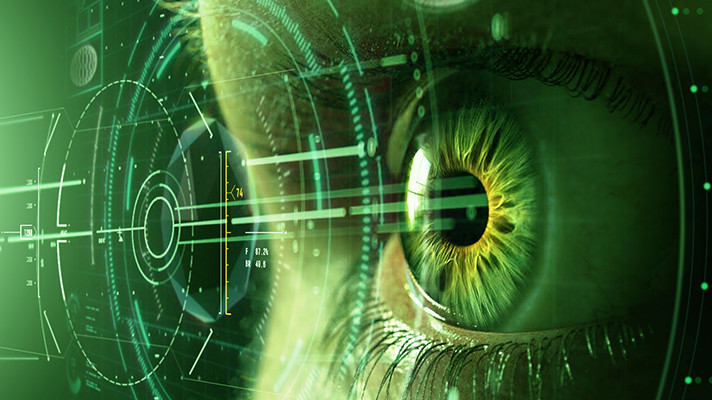 VR Ready
Experience next-generation VR performance, the lowest latency, and plug-and-play compatibility with leading headsets-driven by NVIDIA VRWorks™ technologies. VR audio, physics, and haptics let you hear and feel every moment.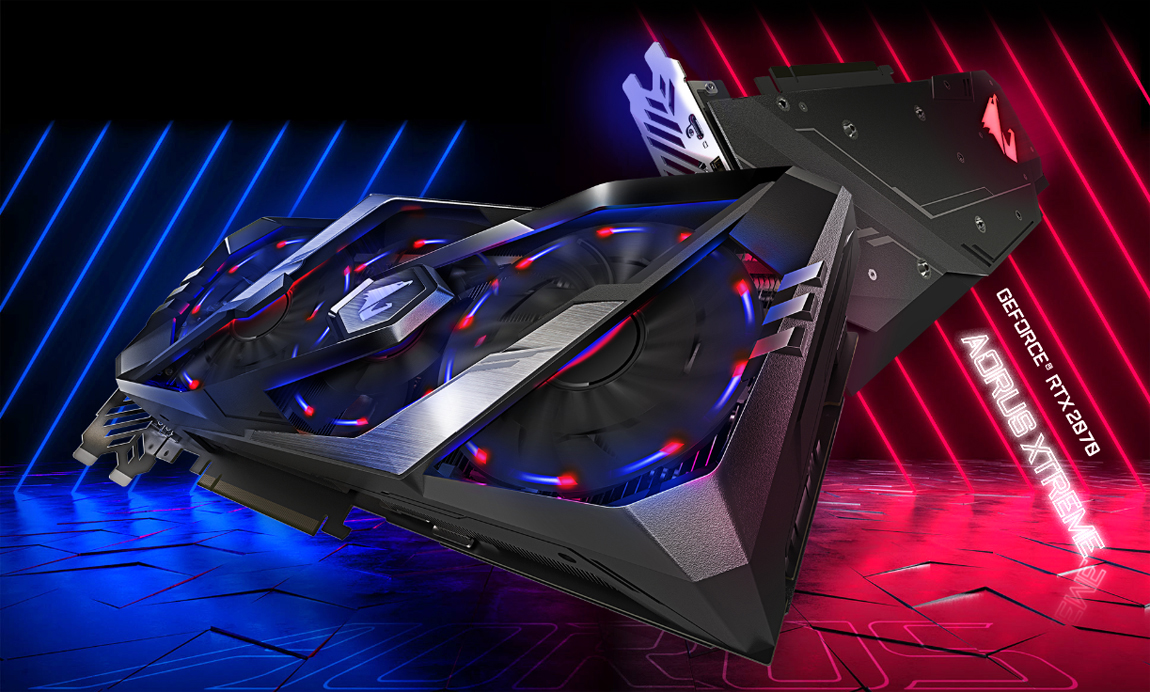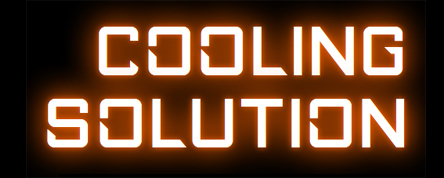 COOLING SYSTEM
AORUS provides the all-around cooling solution for all key components of the graphics card. We take care not only GPU but also VRAM and MOSFET, to ensure a stable overclock operation and longer life. WINDFORCE STACK 3x 100mm cooling system is the most innovative cooling solution that provides the most efficient thermal performance for the graphics card.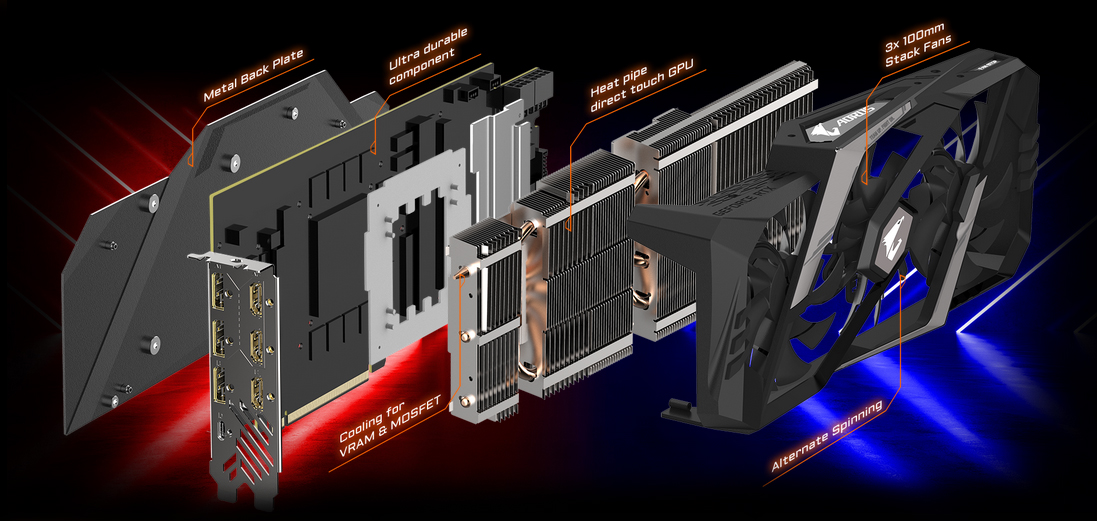 ---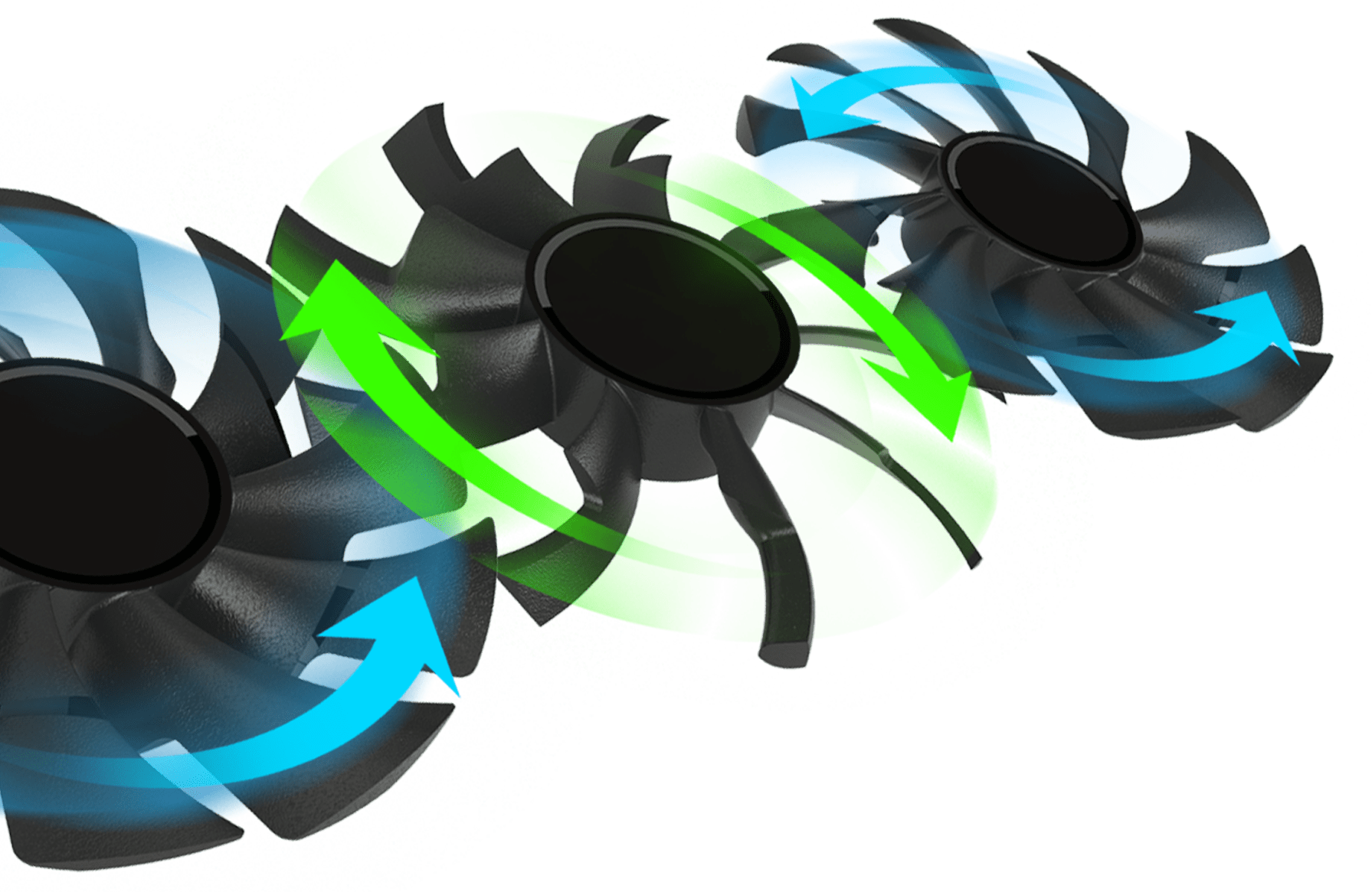 ALTERNATE SPINNING
The GIGABYTE patent "Alternate Spinning" is the only solution that can solve the turbulent airflow of three fans. The biggest problem with the three fans is turbulence. Since the fans rotate in the same direction, the airflow direction is opposite between the fans, which will cause turbulent airflow and reduce heat dissipation efficiency. GIGABYTE turns the middle fan in the opposite direction, so that the airflow direction between the two fans is the same, reducing the turbulence and enhancing the airflow pressure.
---
3D ACTIVE FAN
The 3D Active Fan provides semi-passive cooling, and the fans will remain off when the GPU is in a low load or low power game. It allows gamers to enjoy gameplay in complete silence when the system is running light or idle. The LED fan indicator on the top of the graphics card provides an instant display of the fan status.
---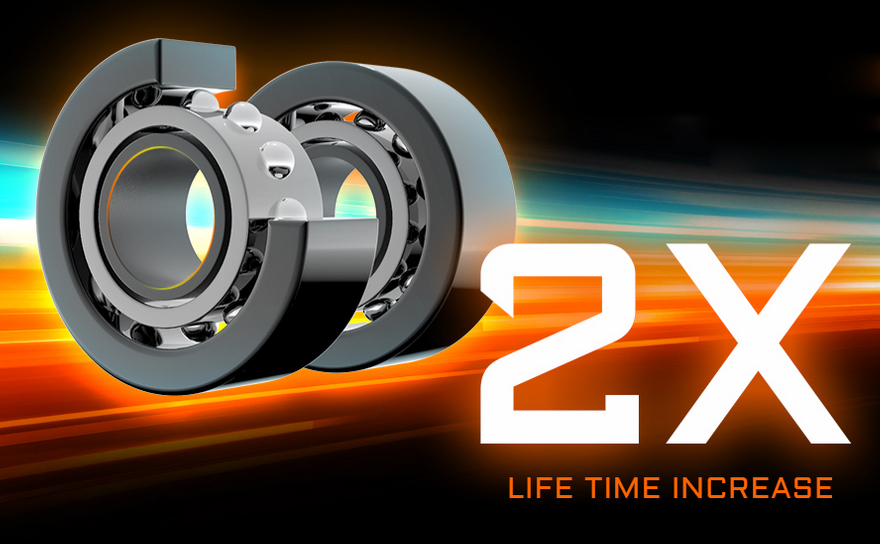 DOUBLE BALL BEARING
The double ball bearing structure has better heat endurance and efficiency than sleeve structure.
---
ANGULAR FIN DESIGN
The angular and unequal fins height does not only channel the airflow through the fins and enlarge the contact surface but also results in a lower noise level and better cooling capacity.
---

HEAT PIPES DIRECT TOUCH
The shape of the pure copper heat pipe maximizes the direct contact area with the GPU, enhancing heat transfer. The heat pipe also covers the VRAM through a large metal plate contact to ensure proper cooling.
---
COMPOSITE HEAT-PIPES
The composite heat-pipes combines thermal conductivity and phase transition to efficiently manage the heat transfer between two solid interfaces which increases cooling capacity.
---

RGB Light Reinvented
The reinvented RGB lighting technology breaks through the traditional lighting restrictions. It can create a variety of incredible lighting effects to satisfy the visual enjoyment of each player.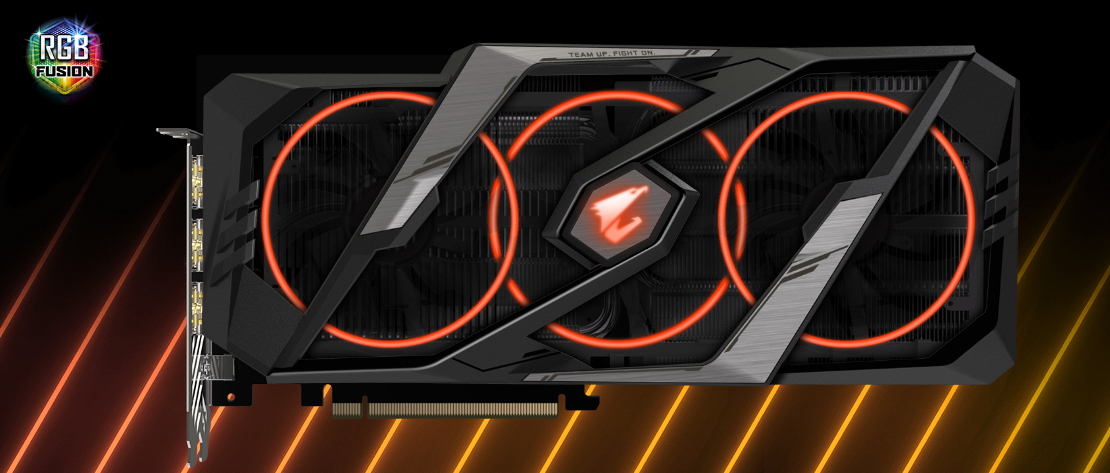 EXTRA 2X HDMI
AORUS provides a total of 7 video outputs compared to the reference card 5 video outputs. An additional 2 HDMI ports allow consumers to have greater flexibility when connecting to the display. You can choose 3xHDMI + 1xDP + 1xUSB-C or 3xDP + 1xHDMI + 1xUSB-C for your monitors without any adaptors.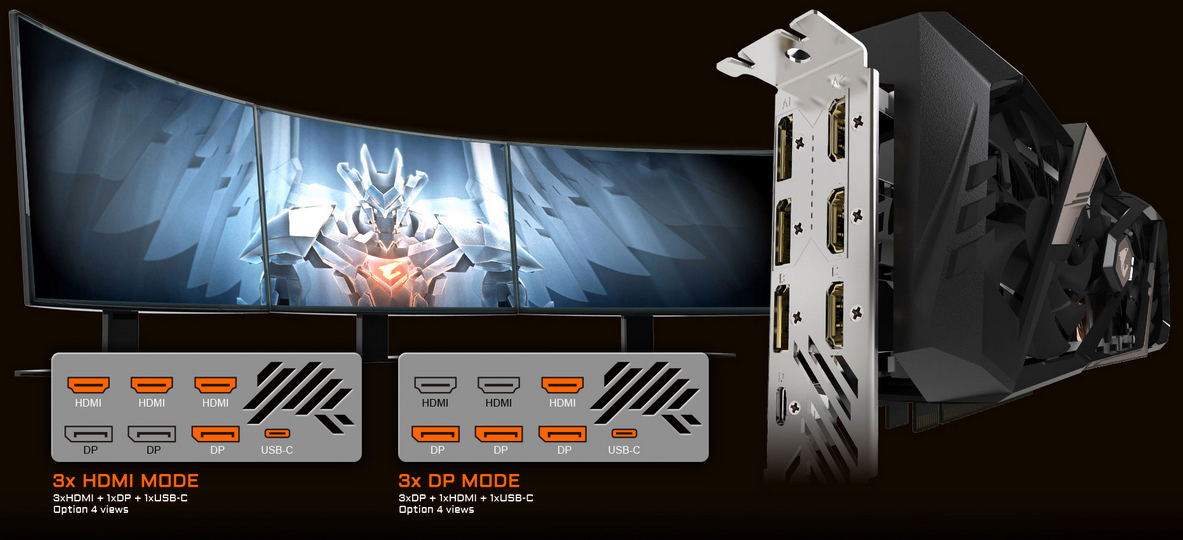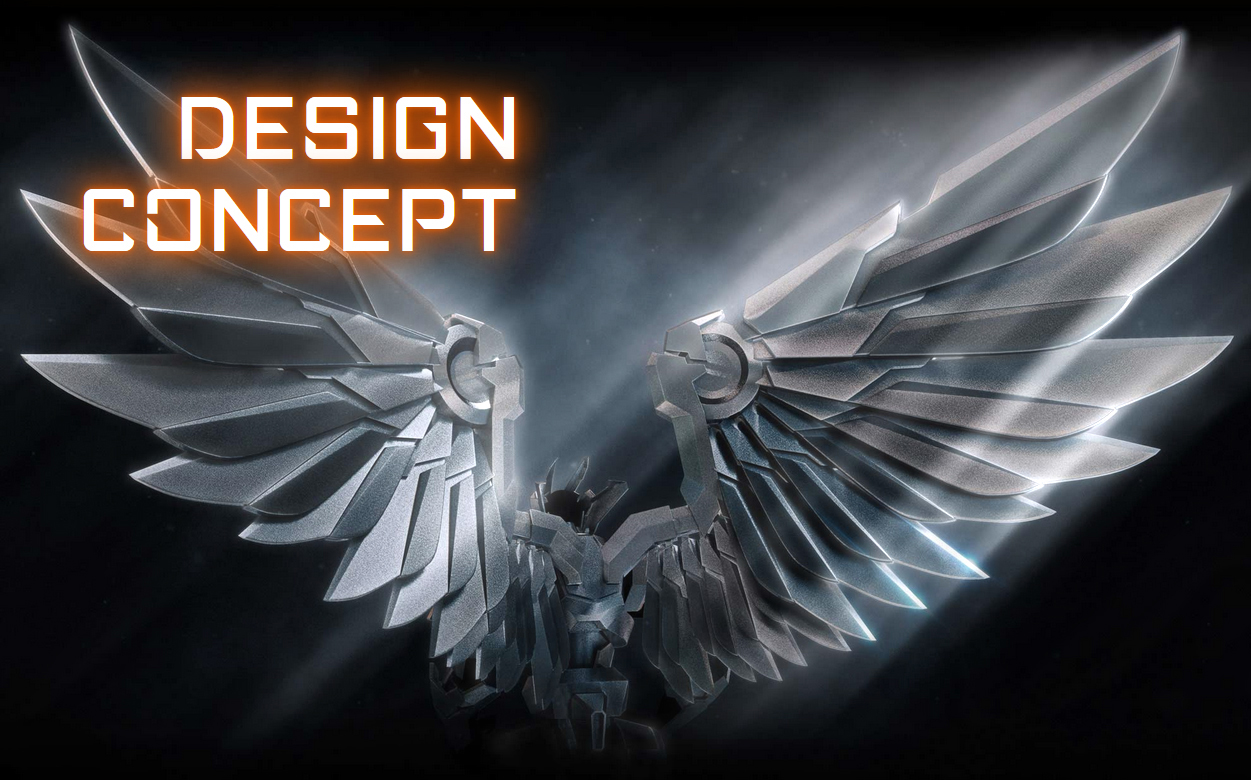 Wings of Excellence
The falcon utilizes its powerful wings to soar through the skies and lock down its prey. The AORUS Core takes inspiration from the falcon's aerodynamic wings, incorporating a multi-layered design which features wing shaped contours and also resembles the falcon's high velocity ascension and dive through the skies. With sleek and metallic armor, the AORUS Core symbolizes advancement in technology with its futuristic style.
PREMIUM BUILD IN EVERY ASPECT
AORUS graphics are dedicated to perfect quality. Excellent circuit design with the top-grade materials, not only maximizes the performance of the GPU, but also maintains stable and long-life operation.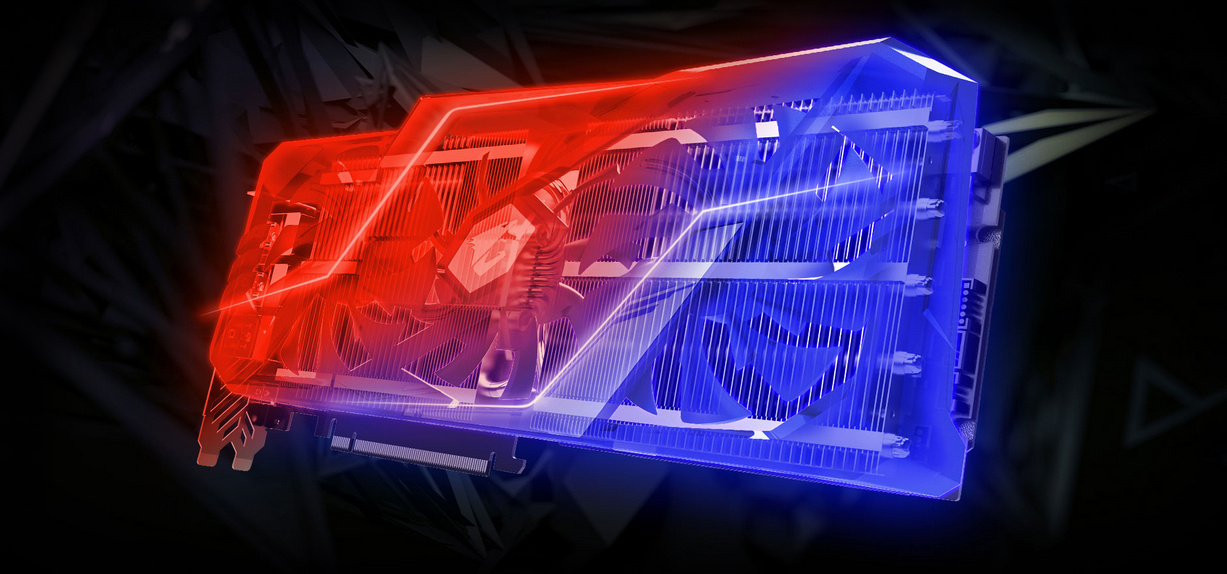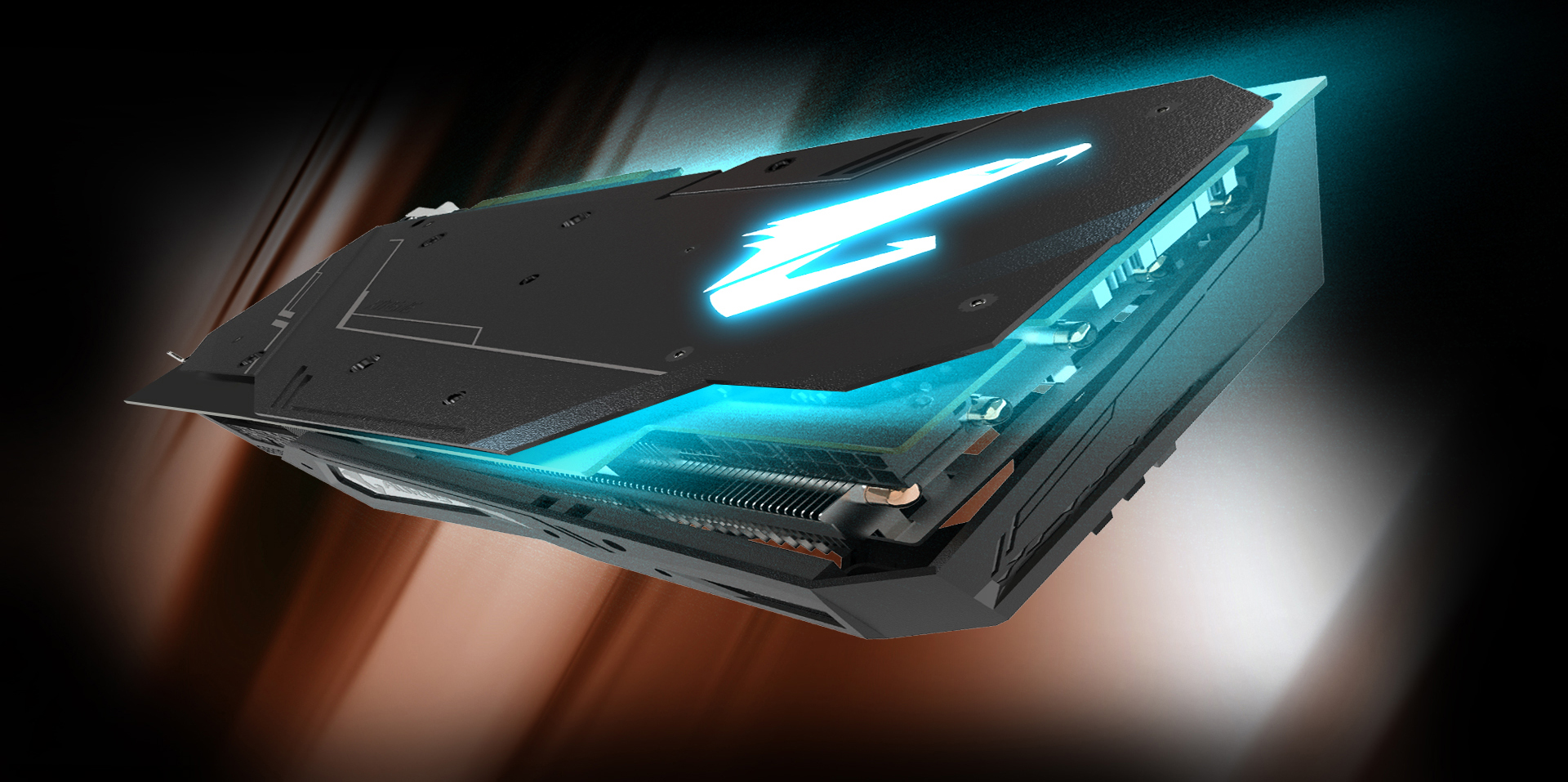 PROTECTION METAL BACK PLATE
Glorious black metal back plate provides the solid protection, strengthens the structure and inspires the passion for gaming.
---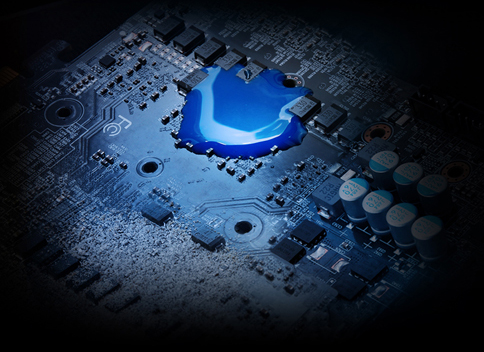 AEROSPACE-GRADE PCB COATING FOR BEST PROTECTION
Dust -resistant shields the circuit board from dust, insects, dropped screws, drill shavings, and abrasion. Moisture-resistant prevents unwanted conduction paths and board damage. Corrosion-resistant protects boards from environmental contaminants, such as salt spray, humidity, and corrosion.
---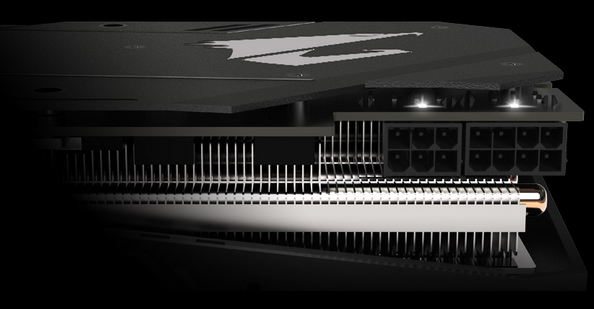 POWER INDICATORS
Be alert when PCI-E voltage is unstable with the smart power LED indicators. When experiencing any power abnormality, the indicator will alert gamers by flashing light.
Light on : power cable disconnected
Light off : stable power supply
Blinking : abnormal power supply
---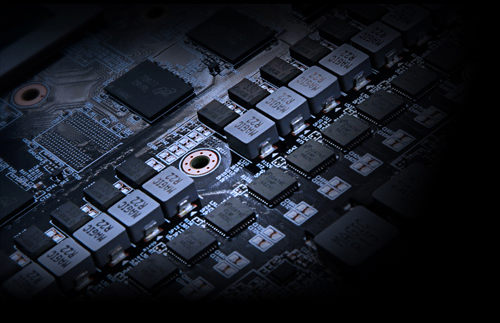 EXTREME DURABILITY AND OVERCLOCKING
The graphics card uses the 10+2 power phase design to allow the MOSFET to operate at lower temperature, and over-temperature protection design and load balancing for each MOSFET, plus the Ultra Durable certified chokes and capacitors, to provide excellent performance and longer system life. (Reference card is 6+2 power phase)
---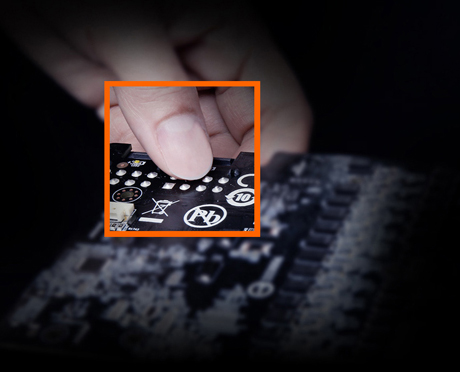 FRIENDLY PCB DESIGN THANKS TO FULLY AUTOMATED PRODUCTION PROCESS
Fully automated production process ensures top quality of the circuit boards and eliminates sharp protrusions of the solder connectors seen on the conventional PCB surface. This friendly design prevents your hands from getting cut or inadvertently damaging components when making your build.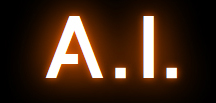 For deep learning
GeForce® RTX 2070 with 8G memory and 448 GB/s memory bandwidth has 2304 CUDA® Cores and hundreds of Tensor cores operating in parallel. It is the most suitable entry point for those who are developing A.I. technology. It doesn't only offer great cost-benefits, it can also save you time due to increased throughput and efficiency.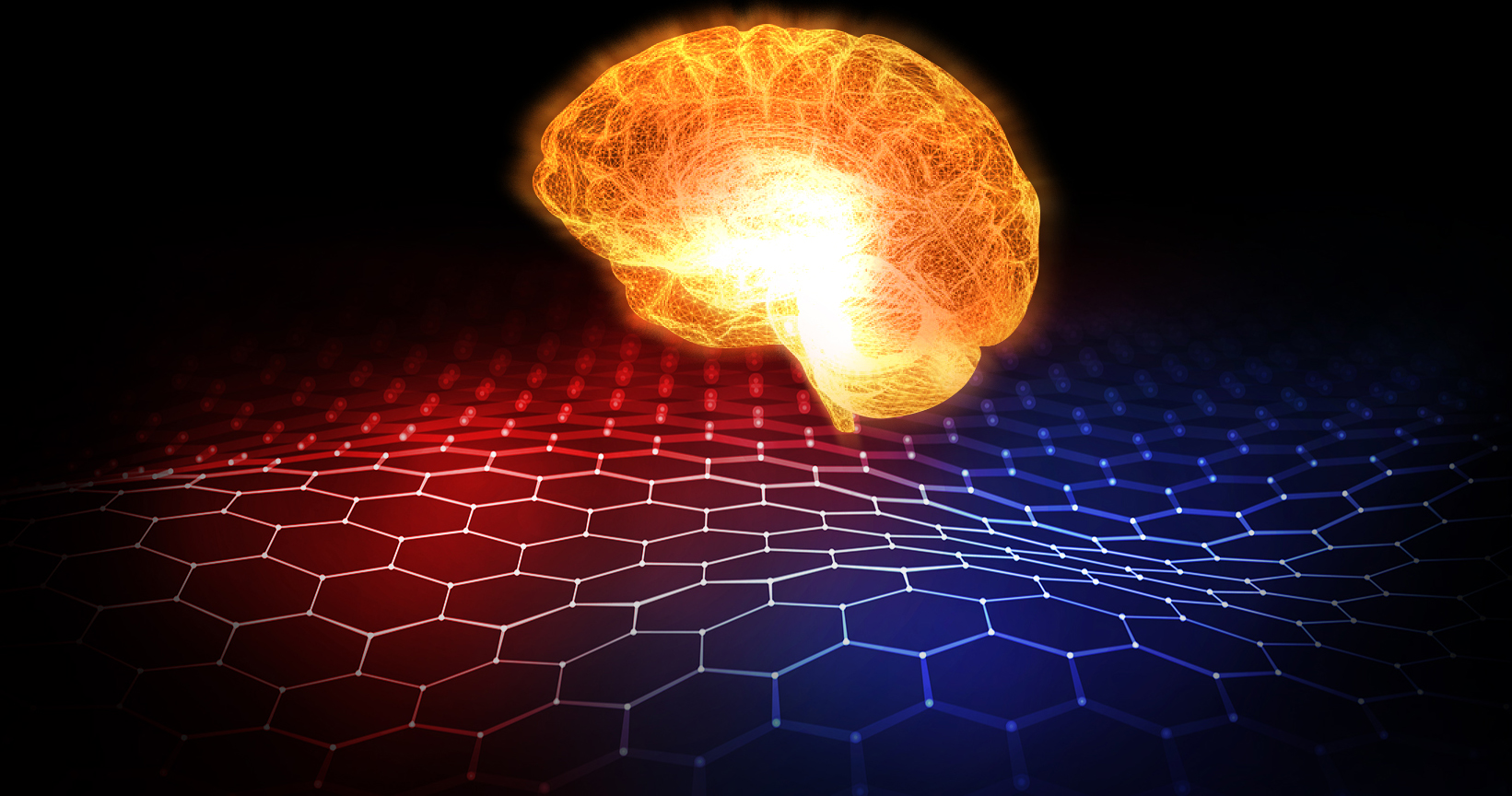 Intuitive AORUS Engine
Clock speeds, voltage, fan performance, power target can be monitored and tuned in real-time according to your own preference through this intuitive interface. (*The interface and functionality of the software is subject to each model.)