GeForce RTX 2070 WINDFORCE 8G
GV-N2070WF3-8GC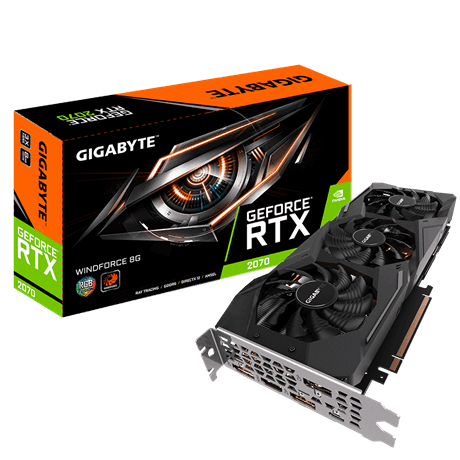 Features
• Powered by GeForce RTX 2070
• Integrated with a 8GB GDDR6 256-bit memory interface
• WINDFORCE 3X cooling system with alternate-spinning fans
• RGB Fusion – 16.7M customizable color lighting
• Metal Backplate
Core Clock
1,620MHz
GIGABYTE GeForce RTX 2070 WINDFORCE 8G, Model# GV-N2070WF3-8GC
The NVIDIA GeForce RTX 2070 GPU is based on the ground-breaking Turning architecture that was built using 12nm FinFET—a new generation of graphics chip engineered for a new level of realism. This graphics card series incorporates brand-new, industry-changing, real-time ray tracing, AI and shading technology to transform gaming visuals with lifelike reflections, refractions and shadows. Meanwhile, the Deep-Learning Super-Sampling feature enables much smoother frame rates and less burden on the GPU than previous-generation anti-aliasing technology. This GeForce RTX 2070 card packs 2,304 CUDA Cores, and 8GB of GDDR6/256-bit memory running at 14Gbps (reference card frequency).
This GIGABYTE GeForce RTX 2070 WINDFORCE 8G utilizes the exclusive WINDFORCE 3X cooling system, in which three 80mm fans create large, efficient airflow to eliminate heat. The alternate-spinning design, in which the middle fan operates at opposite direction against two side fans, enables airflow between the fans to go in the same direction for reduced turbulence. The fans are also semi-passive and stop spinning at low load to give more peace of mind. The Ultra Durable components guarantee stability and reliability that can be counted on even in the most demanding environments. The card also comes equipped with a metal backplate for structure rigidity, an RGB-illuminated brand logo, and convenient power indicators that convey whether power delivery to the graphics card is normal or abnormal.
REAL-TIME RAY TRACING IN GAMES
Ray tracing is the definitive solution for lifelike lighting, reflections and shadows, offering a level of realism far beyond what's possible using traditional rendering techniques. NVIDIA Turing™ is the first GPU capable of real-time ray tracing.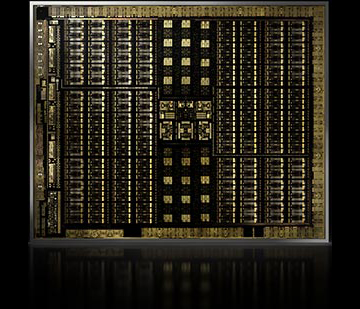 NVIDIA TURING ARCHITECTURE
This revolutionary architecture, combined with our all-new GeForce® RTX platform, fuses together real-time ray tracing, artificial intelligence and programmable shading. You've never created and enjoyed games like this before.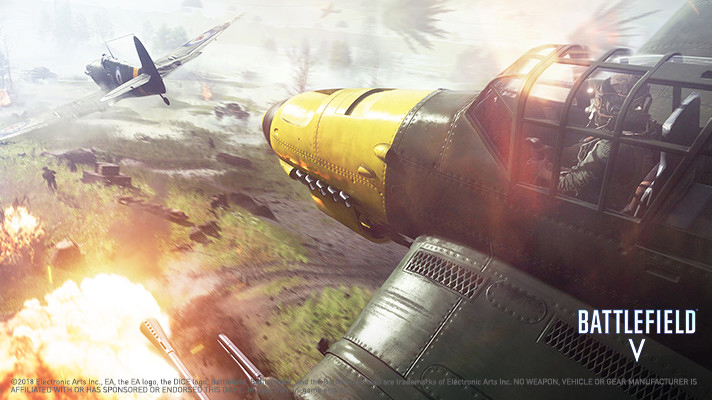 Performance
GeForce® RTX gaming GPUs come loaded with next-generation GDDR6 memory, support for DirectX 12 features and more. This is graphics reinvented.
Game Ready Drivers
Get the highest levels of performance, and the smoothest experience possible, from the moment you start playing.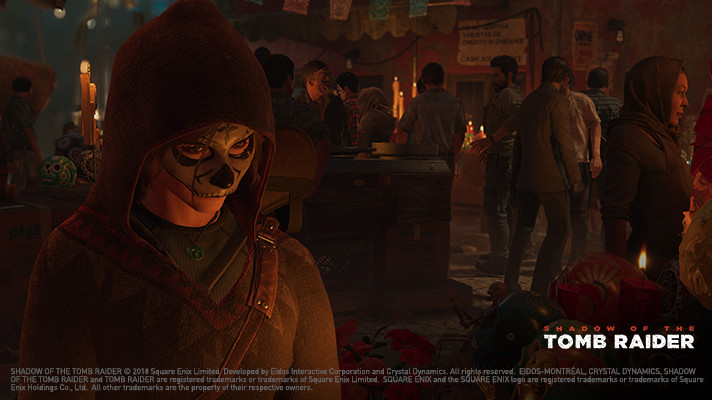 Breakthrough Gaming Technologies
Get the latest NVIDIA GameWorks™ technologies for smooth gameplay, cinematic experiences and revolutionary 360-degree image capture—even in VR. Plus, now you'll have the performance to drive the latest display technologies, including VR, ultra-high-resolutions and multiple monitors.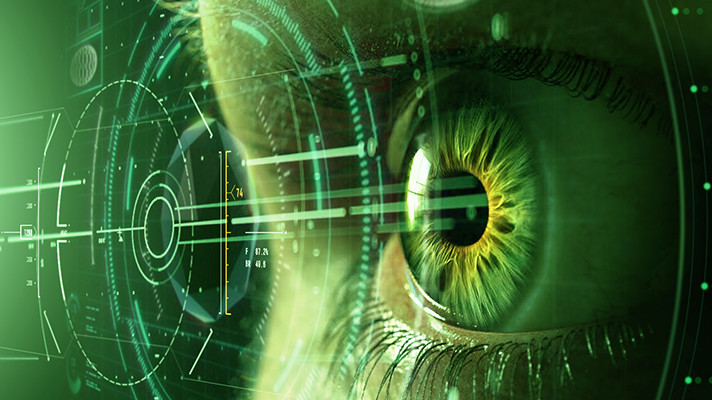 VR Ready
Experience next-generation VR performance, the lowest latency and plug-and-play compatibility with leading headsets—driven by NVIDIA VRWorks™ technologies. VR audio, physics and haptics let you hear and feel every moment.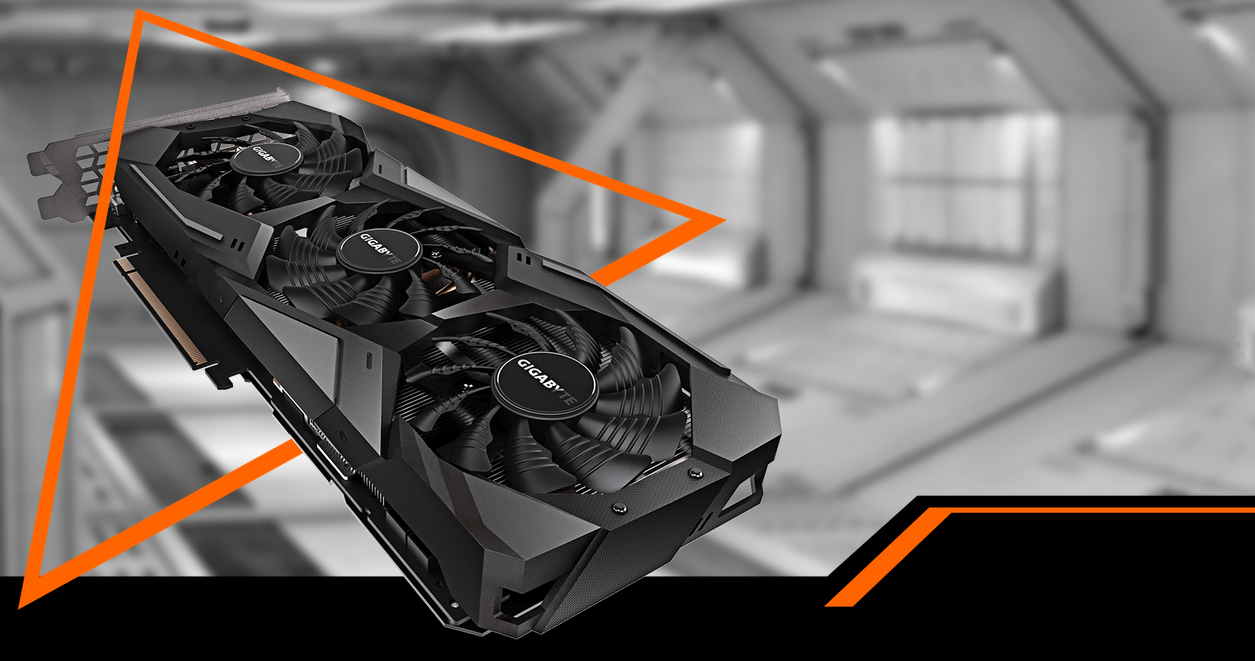 WINDFORCE 3X COOLING SYSTEM
The WINDFORCE 3X cooling system features three 80mm unique blade fans, an alternate spinning fan, four composite copper heat pipes, heat-pipe direct touch and 3D active fan functionality. All together, these technologies deliver and support an effective heat dissipation capacity for higher performance at lower temperatures.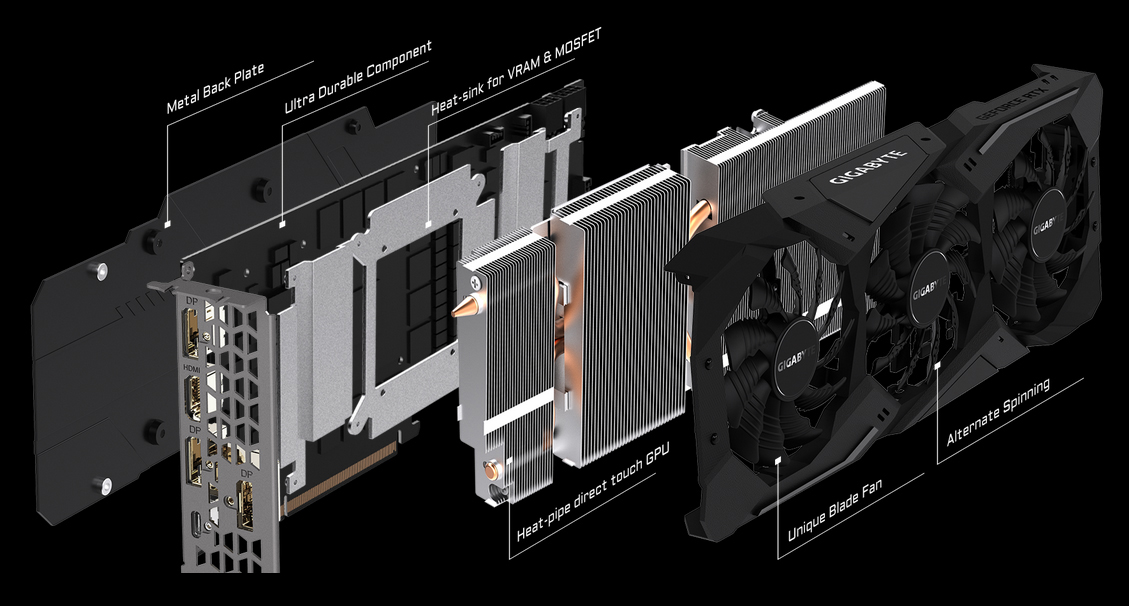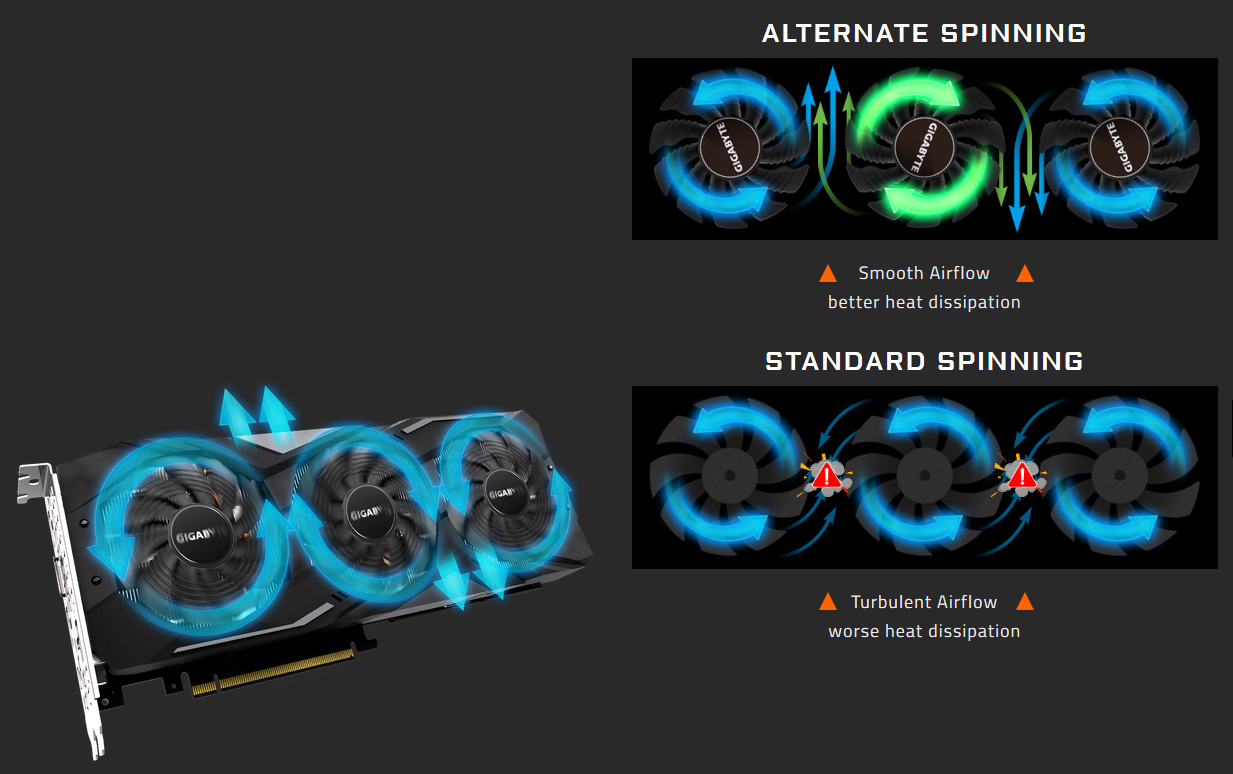 ALTERNATE SPINNING
The GIGABYTE-patented "Alternate Spinning" is the only solution for properly handling the turbulent airflow of three fans. The biggest problem with utilizing three fans is turbulence. Since the fans rotate in the same direction, the airflow direction moves oppositely between the fans. This causes turbulent airflow and reduces heat-dissipation efficiency. GIGABYTE turns the middle fan in the opposite direction so that the airflow direction between the two fans becomes the same, reducing turbulence and enhancing airflow pressure.
---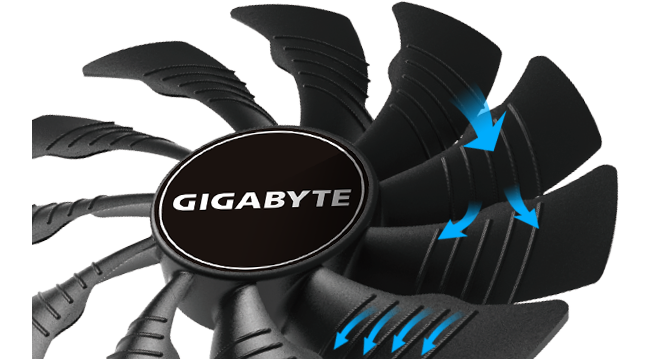 UNIQUE BLADE FAN
This card's airflow is spilt by triangulated fan edges that guide everything smoothly through the 3D-stripe curves on each fan's surface, effectively enhancing overall airflow.
---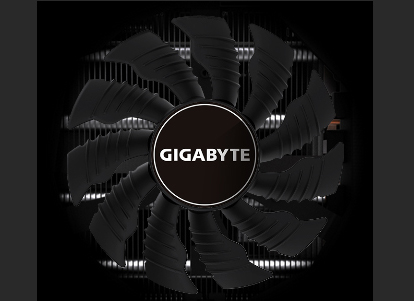 3D ACTIVE FAN
The 3D Active Fan provides semi-passive cooling so the other fans will remain off when the GPU is in a low load or low-power game. It allows gamers to enjoy gameplay in complete silence when the system is running light or idle. The LED fan indicator on the top of the graphics card provides an instant display of the fan status.

---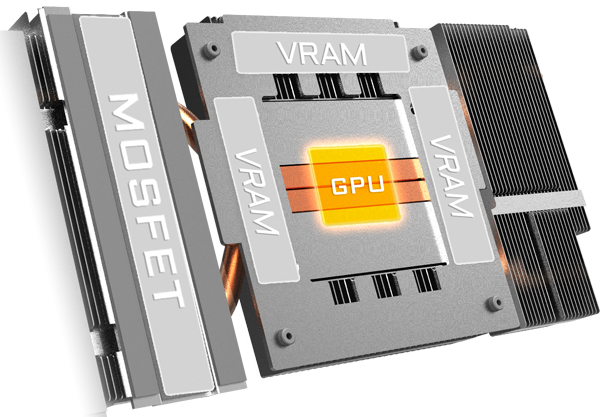 HEAT PIPES DIRECT TOUCH
The shape of each pure-copper heat pipe maximizes the direct contact area with the GPU, ultimately enhancing heat transfer. Each heat pipe also covers the VRAM through a large metal plate contact to ensure proper cooling.
---
COMPOSITE HEAT-PIPES
The composite heat-pipes combine thermal conductivity and phase transition to efficiently manage the heat transfer between two solid interfaces, increasing cooling capacity.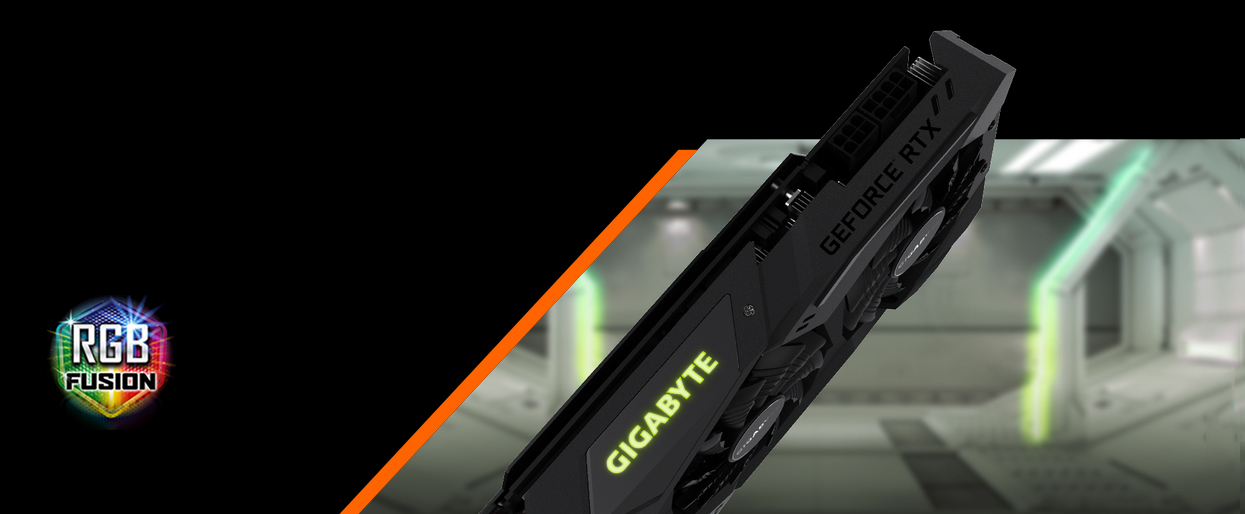 Game in style
RGB FUSION
With 16.7M customizable color options and numerous lighting options, you can choose unique lighting effects or synchronize with other AORUS devices.
BUILT STRONG
Extreme durability and overclocking
This graphics card uses an 8+2 power-phase design to allow the MOSFET to operate at lower temperatures. The over-temperature protection design and load balancing for each MOSFET, plus the Ultra Durable certified chokes and capacitors provide excellent performance and longer system life. (Reference card is 6+2 power phase).
Protective Metal Backplate
The metal backplate provides a refined aesthetical shape and also enhances the structure of the graphics card to provide complete protection.
POWER INDICATORS
The smart power LED indicator alerts the player when any PCI-E power supply is abnormal.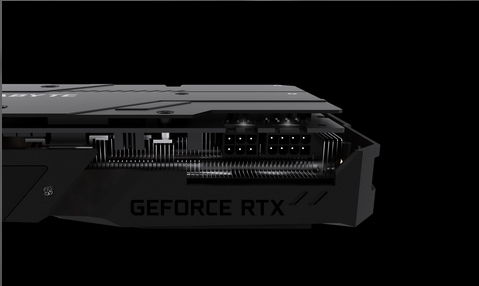 Light On:
Power cable is disconnected.
Light Off:
Stable power supply.
Blinking:
Abnormal power supply.

IN TOTAL COMMAND
The interface and functionality of the software are subject to each model but provide more settings options than you'll know what to do with.
AORUS Engine
The cutting-edge intuitive interface allows you to adjust the clock speed, voltage, fan performance and power target in real-time according to your game's requirements.