Motherboard Buying Guide
Table of contents
The processing power on your computer comes from the RAM and the CPU. If you're a graphics buff, you'll get your kicks from the video card installed on your system. In the same vain, a good Ethernet jack keeps you constantly connected to the World Wide Web. But it's your motherboard that puts all the pieces together. Whether you're buying a new motherboard as part of an upgrade effort or just want to install some new bells and whistles, jumping in without a little background knowledge can lead to a disaster. Unless you know exactly what you want your motherboard to be able to hold and what you're going to be using it for, shopping for a new motherboard can be an overwhelming and fruitless process.
What Motherboard Specifications Require My Attention? When it's time to invest in a motherboard, there are a variety of products available with varying supported CPUs, chipsets, memory, expansion slots, storage devices, onboard video, onboard LAN ,rear panel ports, internal I/O connectors, and other options. The goal is to get the features that you require at the best possible price without paying for what you don't need. Will you be using your computer for gaming? Do you plan to use it for business purposes? Home entertainment needs? What you plan on using your computer for will determine the specs, features and options that will be most important to you. This buying guide will begin to help you select the motherboard that suits your needs best.
Start Here
The first thing you need to determine when selecting a motherboard is what features you need. Second, mostly likely, is the cost. The main features you need to consider include: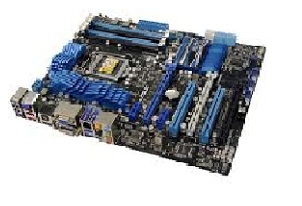 form factor (size & shape),
socket type,
front-side BUS,
chipset,
RAM,
drive connections,
expansion slots, and
rear panel ports.
The options that are available when buying a motherboard are vast. Here is a rundown of the types of motherboards that are available on the market.
There are essentially two types of motherboards available on the market today. These are integrated and non-integrated boards. Each of these has its own set of benefits and drawbacks, as we will see below. There are also motherboards created specifically for servers—these differ from computer motherboards in their capabilities and features.
Integrated Motherboards
This variant is the one most commonly used today. The word 'integrated' implies that all of the components such as the I/O ports, slots for peripheral devices, serial ports, and connectors are all built into the board by the manufacturer. The biggest benefit of this type of board is that it is the cheaper variant. Another advantage is that because everything is integrated into the board itself, a lot of space can often be saved—therefore your computer case can be much smaller and thinner in profile. This may be a key factor in deciding what type of motherboard you need. On the downside, if any one of these components fails, then the entire motherboard may need replacing. This could negate the relatively inexpensive price of the board. However, for smaller-sized and budget computers, these motherboards are ideal.
Integration for peripherals is so advanced that you can find boards with support for graphics card, Fast Ethernet controller integration, USB controllers that support up to a dozen ports, and/or on-board sensors that monitor fan speed, voltage and temperature. Of course, you will also have expansion card slots to add other hardware and peripherals as well. Typically, you might find up to three or four PCIe slots (although they might be a combination of 16x and 1x) and a couple of PCI legacy slots. Every brand and model has its own configuration, but they will invariably support six to eight expansion slots, as mentioned above.
Buying an integrated motherboard is a question of preference and limitations. How much integration you require is based on how much you're willing to spend, what type of upgrades you're planning  for the future and other such variables. If being able to use expansion slots is your major consideration, then the integrated boards may not be for you. On the other hand, if cost is your tipping point, then these might be the ideal choice. Similarly, if size is the biggest factor, then a fully integrated motherboard might be your best option.
Non-Integrated Motherboards
This is the more basic option of motherboards and one that was the standard before integration came into the picture. With this type of motherboard, nearly all components need to be interfaced with the board through the use of expansion RAM slots.
Because all of the connectors and peripherals must be connected using the expansion slots, there is much less space efficiency when compared to integrated boards. It also makes the boards more expensive in the long run because all of your components have to be purchased separately. The size and cost combine to make this a prohibitive option for many consumers—especially for home and small office desktops.
There is, however, one big advantage with non-integrated motherboards: you won't have to change the entire board if one of the components fails. With an integrated board, this is a big disadvantage, even though the board itself is fairly inexpensive. With the non-integrated option, you simply need to change the expansion board in question rather than undergo a complete overhaul of the entire motherboard.
This type of board is great for people who will be upgrading their components. For example, with a non-integrated board, graphics cards are easy to pull out and replace with a different one. This, in fact, is the deciding factor behind the naming of the two types of motherboards. Essentially, if the graphics processor is built into the board, then it is considered an integrated board. If the graphics card is removable, then the board would be considered a non-integrated type.
(In actuality, non-integrated cards have some level of integration in them. For example, modern desktop motherboards, even if specified as non-integrated, may have certain controllers or a sound card built in. In such cases they would still be considered non-integrated because the video card isn't part of the integrated components.)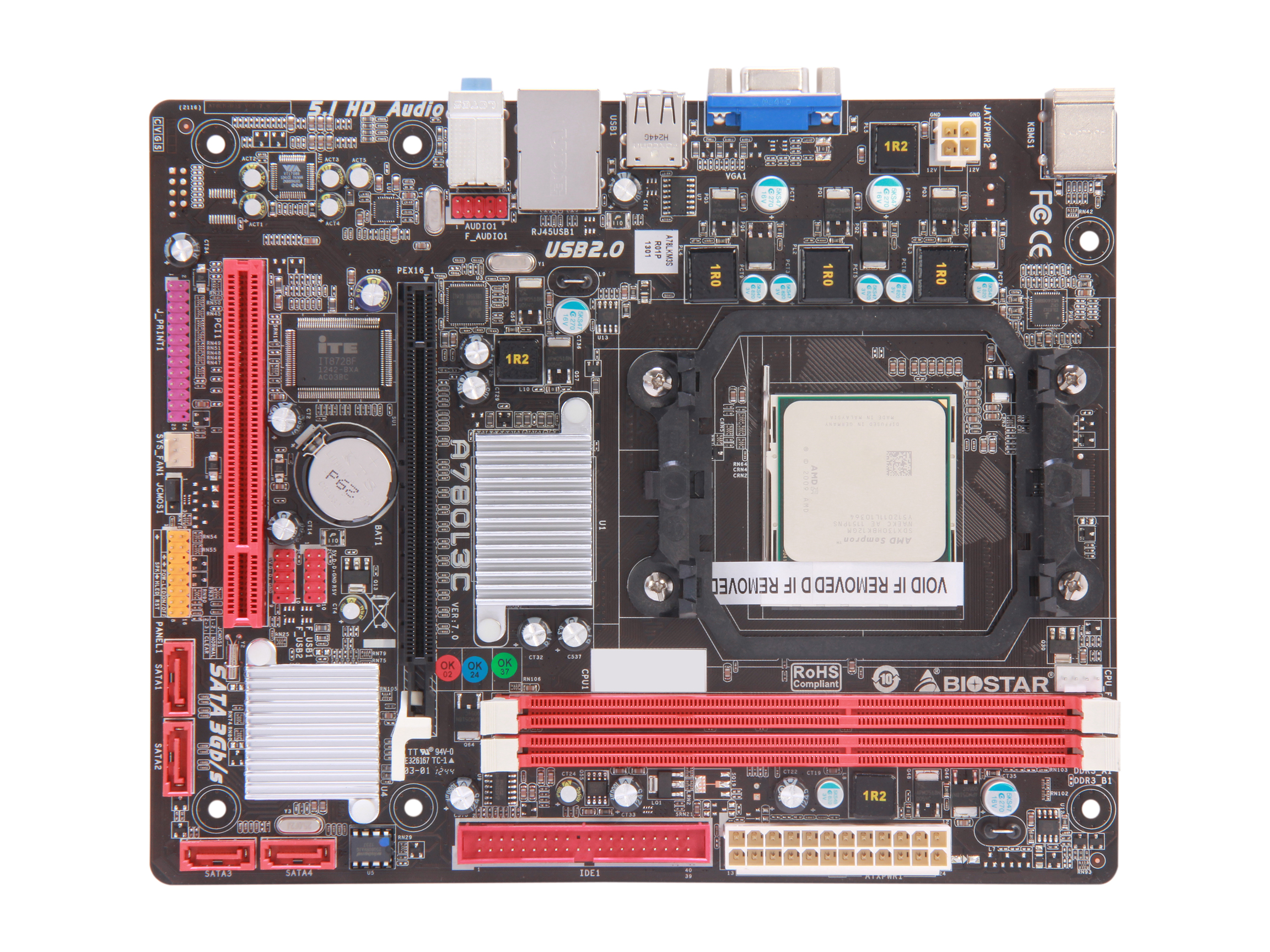 Server Motherboards
Unlike other motherboards, server motherboards are not meant for computers or laptops. They are meant for servers that store data. When purchasing a server motherboard, your needs will be different. You won't really need to focus on what types of graphics cards it can hold or how many. Instead, you'll likely want to focus on processing speeds and the amount of storage the motherboard can handle. You'll want to focus on the socket platform, which chipset it supports, the LAN controllers, server management features, and integrated manageability.
Shopping for a server motherboard will be much different than for a PC motherboard. However, some things will remain the same. The ability to upgrade features is essential, for example. You'll also want to make sure your server motherboard can handle the anticipated load to prevent frequent server crashes.
From Acer to Zotac, there are at least three dozen companies that manufacture motherboards. One major consideration when buying a motherboard is the chipset which you intend to use. Proprietary technology tends to control compatibility, so you will want to verify a chipset's compatibility with your new motherboard.
There are also several aspects that you need to take into consideration when selecting a motherboard manufacturer. Manufacturers will give specifications for their products, but may not tell you what the best components are unless they also manufacture those components, in which case they might include a list of "recommended" components.
The choice is ultimately yours, but having this information in your possession will let you make educated decisions rather than forcing you to depend on guesswork.
You should also consider that there are only a handful of chipset manufacturers in the world—the most commonly known are Intel, AMD, Nvidia, VIA Tech, and Silicon Integrated Systems. Therefore, your purchasing decision will have to be centered on what type of chipset you have and what type of socket connectivity it offers. There is, unfortunately, no way around this. The good thing about this, however, is that once you find a compatible pair that matches up, you'll have a powerful processing tool in your hands. The right chipset on the right motherboard will allow you to try out a staggering number of combinations in terms of configuring your system to your specific requirements.
You should also consider upgrade options because you don't want to be tied in to a product that won't let you upgrade certain components. Your purchase decision must take this factor into consideration. If you want to be able to upgrade in the future, look for a motherboard that supports this. Most upgrades can be taken care of through expansion slots, but for integrated models, this may not be an option.
The Features and Specifications to Consider
Now that you are aware of the different types of available motherboards, it's important to understand the specifications and features that various motherboards have to offer. The basic considerations you should keep in mind when shopping for motherboards are form factor, the socket type, the chipset, the RAM, the connections, the slots, the expansion capabilities, and the ports. You may also want to consider what you'll be able to do in terms of overclocking and other custom tweaks. Depending on your level of expertise with hardware and your specific needs, any of these may be important factors to consider.
Form Factor
As with any "organ transplant", the first thing you'll need to consider is the form, which refers to the size of the motherboard. The biggest challenge here doesn't come from your requirements, but from the limitations of your casing. Different manufacturers use this as an arm-twisting loyalty device so you won't go out and buy something that they didn't make. Because of this, the first thing you should do is choose a motherboard that your case will handle.
The basic types of form are the ATX and the BTX. The ATX has been standard for the past decade or so, and is ideal for the typical home computer hobbyist. The BTX, though larger, isn't quite as popular. Having been introduced by Intel, it can be hard to locate these on sites other than those where Intel sells their wares. The 12in. by 9.6in. ATX should be ideal for most PCs, but there are also a couple of variants in this category.
The MicroATX is relatively new and measures 9.6in. by 9.6in. There is also a MiniATX which measures around 6.7in. by 6.7in. Both of these are good for smaller cases, such as those found on Media Centers and similar products. These low-power boards will be limited in their ports and expansion slots, but they'll do the job.
Socket Type
The type of socket that your processor has will largely determine the kind of motherboard that you want. Intel and AMD are the prime players in this market, and the LGA/PGA and AM series of socket types are their most popular models. Since the 1970s there have been dozens of socket types introduced, but today only a few types are popular. The socket is the all-important link between your motherboard and your processer. It provides electrical and mechanical support for the processor to work efficiently with the other components on the motherboard.

For high-end Intel processors that are used on notebooks, such as the Core i3 to i7, the G2 socket (rPGA) is typically used and can transfer data at a peak rate of 2.5 or 4.8Gtps (Gigatransfers per second). The LGA1156 is also commonly found on desktops running on these and other similar processors such as the Pentium, Celeron and Xeon series.
For AMD processors, you'll typically need an AM2, 2+, 3, 3+ or the FM1 or 2, depending on the exact series of the processor you have. The FX, Phenom II, Sempron, and Athlon II all require the AM3+, while the FM 1 and 2 are primarily for the Llano and Trinity models, respectively.
Based on speed and compatibility with your processor, confirm that the motherboard you choose will be 100% compatible; or else you may get a completely useless (and possibly expensive) motherboard on your hands at the end of the day.
The Chipset
For the most part, you'll never need to know what the chipset types are; however, for the avid hobbyist, the Northbridge and Southbridge chips may be vital to an understanding of how communication is achieved within the chipset. The former controls most of the high-speed transfers, such as the RAM and CPU, while the latter manages data transfer between the relatively slower components.
One thing to remember about chipsets: manufacturers are in competition with each other. Therefore, their product components are often not interchangeable. It may cost you quite a bit to discover that the motherboard you just bought does not support the super-expensive chipset that you were hoping to use with it.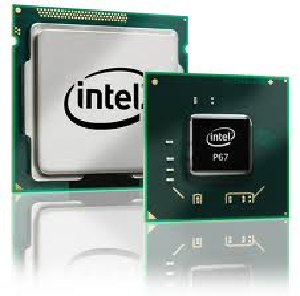 RAM
This is one of the critical components when it comes to speed. Depending on the kind of applications you intend to run, you'll need to choose the amount of RAM that your processor is comfortable with. Though the processor is the real "brains" of the operation, think of the RAM as the brain's food supply. Without adequate food, the brain can't function at optimal levels. Equally, the processor is only as good as the RAM it can work from.
The DDR2 is by far the most popular series of RAM available in the market today, but you need to make sure that the motherboard you buy supports this. Knowing the type of memory your motherboard supports will allow you to choose the right kind of RAM. Be sure that the board supports the kind of RAM you actually need because otherwise it will not work.
Remember to match the RAM to the motherboard. For example, if your motherboard supports a 667 (DDR2) and you have a 533, your memory is essentially sub-optimal for what your board can handle. Likewise, getting an 800 would mean that there's a lot of bandwidth that your board won't know what to do with.
This is another place where the form factor is important. Because of the limited size on the Micro and MiniATX boards, you may only have a couple of slots for your RAM. Compare this to the 32GB that an ATX can support and you'll immediately see why this matters.
There's also the option of dual-channel technology, which effectively allows you to multiply your throughput twofold. More RAM is always a good thing and is important when using your system for high-end activities like gaming, multimedia and dual-tasking, which can take up quite a bit of your resources.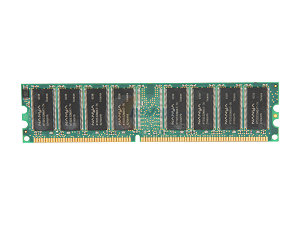 Connections
Standard IDE cables were once the only ones you'd ever see when you opened up your CPU. Today, however, the SATA drives are quickly replacing the older standard. Being more compact and much faster, they're widely available and rather popular. Typically, if you're moving your drives to a new system with a new motherboard, ensure that both types of connections are supported. The SATA hasn't completely phased out IDE technology, so most boards will support both types of connections. You might even have an extra connection in there for a floppy drive, just in case.
The important thing to ascertain with regard to connectivity is that you have ample connections for any type of drive that you might be using with your new motherboard. Consider your optical drive as well as your internal and external hard drives when choosing your motherboard.
You might also want to check if the motherboard supports RAID (Redundant Array of Inexpensive Disks) technology. Essentially, this type of drive system provides backups or "mirrors" for enhanced security and risk management. You might need this when you're working with important data that needs to be backed up regularly or to save information at the end of your work day. The redundancy in the system will ensure that you never lose data accidentally or through malicious activity. However, not all motherboards support RAID, so if you intend to use this technology, ensure that the board can handle it.
Choosing a motherboard with respect to the kind of drive connections you need is a matter of some planning. Assessing your memory and drive needs beforehand will allow you to better manage your requirements. You don't want to invest in an expensive motherboard (or even a cheap one for that matter) and then find out later that it would be "perfect" if it just had that one more slot for your new DVD writer. Therefore, chart out what you expect to use with the system well before you go shopping for the motherboard. In this respect, extra is a good thing—as with RAM—because you can't always predict what new hardware you might want in the near future.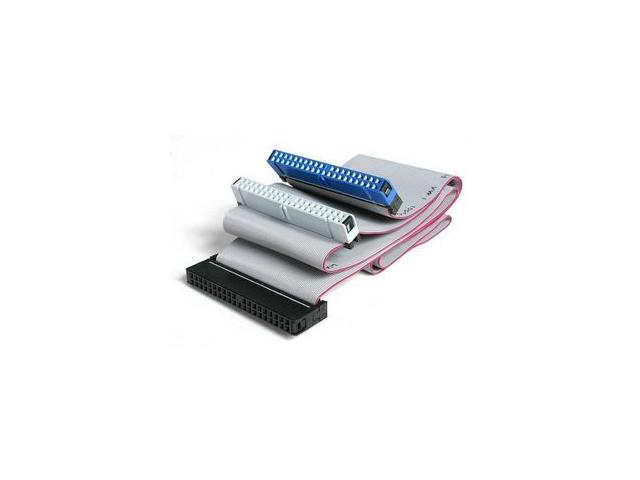 Expansion Slots
Following from the previous section, expansion slots are a critical consideration when choosing a motherboard because you may want to install controllers or cards in the future. It's better to plan for contingencies because technology is changing at a rapid pace and it seems like exciting new enhancements are always just around the corner.
The PCI and the PCI Express (PCIe) are the two most common expansion technologies in use today. The latter is much faster and infinitely more nimble, but the 2.2 has been the standard on most systems lately. In the case of the PCIe cards, you might even need two of them for SLI or CrossFire. This essentially enables you to double-up on your video cards so you can enjoy a much better video experience.
Outside of serious gamers or those who require video editing capabilities, you'll likely be able to use an integrated board already containing graphics capabilities. While this is generally not an option for gaming enthusiasts and other graphics-intensive users, it has the advantage of leaving expansion slots free for other hardware. This equally applies to sound card integration.
Essentially, the deciding factor with respect to integrated boards is the resulting performance on your system when it comes to sound and video. If you are satisfied with decent functionality, then you can actually save some money in the process. Today's technology ensures that "decent" actually means "pretty good" rather than "barely workable."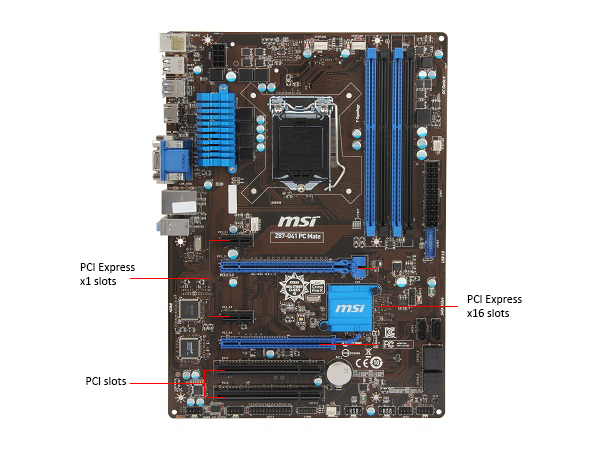 Your desktop's rear panel is its window to the world. Without the critical ports that allow your motherboard and CPU to connect to the outside, your system is like an unconnected brain just sitting there. It doesn't matter how fast or how big your CPU is if you can't interface with valuable hardware.
When selecting a motherboard, confirm that it supports all of the external hardware being used. Of course, you can always use expansions to accommodate more if you need to, but make sure it has all the basics, as outlined below.
USB Ports
You'll definitely need a few of these, and the typical configuration is "4+1": four USB ports and one FireWire port. Get more if you need to, especially if you intend to connect quite a few devices to your board. Here, "the more the merrier" because, as with the slots for expanding the board, you never know when you'll need a couple of extra USB ports. Speakers, spotlights, cell phones and even e-cigarettes can all use this hugely important communications interface. Also confirm whether your external devices might need the newer "USB 3.0" and confirm compatibility with internal components.
Serial Ports
Although the USB allows you to replace most types of connections, some motherboards still offer serial ports for connecting printers and other peripherals. It's the same old relationship with the ports and expansion slots—the more of one you can free up, the more of the other you have on hand to connect more devices.
HDMI Ports
Your graphics card will typically have this interface option and the newer generation of motherboards, such as Intel's highly anticipated 8 Series, actually have HDMI ports of its own. With HD recently becoming one of the most popular video formats, it is a good idea to look into this option. Based on current trends, motherboards of the future are likely to have integrated video cards that support HDMI.
Ethernet
Ethernet is necessary to connect to the Internet, and, even with Wi-Fi technology, the wired line is not going to disappear anytime soon. Ethernet jacks are standard on today's motherboards and some may even have more than one available.
Which Is the Best Motherboard for Me?
When buying a motherboard, there are some specifications and features that will be more important to you than others. The most important motherboard specifications and features depend on how you intend to use your computer. This is addressed in the next section, "Which is the Best Motherboard for Me?"
There are a wide variety of choices on the market. The motherboard that is perfect for one individual may not be ideal for the next. For example, if your main concern is memory, you need to make sure the motherboard you purchase can handle the memory you need. If speed is your major concern, then you should purchase a motherboard that will keep up with you. Here, we have listed the most common motherboard purchasing groups, helping you understand which will best serve you and what specs and features you may need. If you happen to identify with more than one of these groups, don't worry. Simply find a motherboard that covers the features and specs needed for both purchasing groups.
Home Users
Rear Panel Ports
Card Integration
USB Ports
As a home user, you'll probably require only the most basic support available. And since you won't need the extra bells and whistles, you'll only be paying for standard features.
You'll want to make sure that your motherboard supports a number of rear panel ports for Ethernet, keyboard and mouse (although there are several USB options today); and serial ports for your printer, scanner, fax machine, copier, etc.  Consider an HDMI connection if you have an HDTV that you'd like to use with your computer.
In this world of rich online media content, consider an integrated board that has a graphics and sound card already built into it so that you don't use up all the expansion slots. Slots can then be used for other cards or upgrade options if you require them. Remember, integrated boards often cost comparatively less than non-integrated options.
USB ports are a must these days. With so many accessories on the market that use USB cables, there's no such thing as having too many ports. Again, keep in mind the potential need for USB 3.0 as well.
Students
Form Factor
Rear Panel Ports
USB Ports
If you're a student, there are some key features to focus on when selecting a motherboard. Since college students are usually on a budget, consider an integrated motherboard so as to avoid investing in all of the other components separately. Form is also going to be a deciding factor as your living space may be very limited. Limited dorm space can require a smaller computer case. A smaller case means a smaller motherboard.
The number of devices you can connect to your motherboard will also be a significant factor. Rear panel ports add additional connectivity. USB ports are essential to power up mobile devices and quickly connect printers and other externals. As such, you'll want to shop for a motherboard that can accommodate the restrictions of  your space.
Gamers
Socket Type
Dual Processor Capability with Bus Support
LAN and Wi-Fi Connectivity
Overclocking
As a gaming enthusiast, processing speed may be your primary concern. With that in mind, consider choosing your processor before you decide on a motherboard. Socket type, therefore, might be your top priority. Chipsets are very specific to the motherboards that can support them, so you obviously want a board that can carry that chipset. You may also want dual processor support so you can upgrade your system to maximum capability. This may mean looking at low-end server boards rather than a desktop one.
Also consider redundant connectivity for online gaming. Many gamers have multiple internet connections to facilitate this—especially if your primary ISP is throttling your speeds during peak times. You'll also want at least two Ethernet jacks and an option to install a Network Interface Card (NIC).
Some games today demand lightning-fast reflexes from your system, so overclocking might be another area you're interested in. Tweak-friendly motherboards are the right choice in such instances. You may also want to look into smart fans and other cooling accessories when overclocking a processor and/or graphics card.
Small Business Users
Memory
Redundancy
Accessibility
As a small business owner, you want your system to be capable of holding all of your customer and financial data. Therefore, memory capacity should be one of the first considerations as well as the ability to support multiple hard drives. But there's one consideration that's probably more relevant to you as a business owner: redundancy.
RAID systems are ideal for security and redundancy. They ensure that your data is always backed-up so you won't have to worry about physical damage or power surges corrupting and permanently erasing your data.
Business owners and operators may also want to access information from mobile devices like smartphones and tablets. In those instances, ensure that remote access capabilities are supported. You might also want to create a Wi-Fi network within your office, thereby using it like a server for your employees to access customer and sales data. Consider, therefore, the various types of networking capabilities that you will need when buying a motherboard.
Network Administrators
Expansion Slots
LAN Controllers
Server Management
If you work in a large office serving multiple locations or have a private server that other people can connect to, you will most likely need a server motherboard. In certain cases, depending on the expected traffic and user loads, you may be able to get away with converting a desktop into a server. That isn't often possible, however, due to the inherent limitations of a desktop motherboard.
You'll need to have one or more LAN controllers installed on your system, and only a quality-built server board can usually support that reliably. Also, make sure that the board supports server management tools and remote access applications so there will always be access the system. Essentially, the more users you have accessing the server, the more issues you are likely to face.
As a network administrator, you may also need additional expansion slots for any new hardware to be installed in the future for the server users. You don't have to predict the future, just allow for it and make sure your motherboard supports more than you need at the moment.
When consumers and businesses go to purchase motherboards there are a number of questions that they commonly run into. Here are some of the most commonly-asked questions that we receive regarding motherboards and motherboard purchases.
How can I update my drivers after installing the new motherboard?
Once you've put in your new motherboard per the accompanying user manual, your system will typically notify you if you need to upgrade or update any of the drivers. In such cases, simply go to the motherboard manufacturer's website (you'll find this in the manual or you can easily search online) and follow the instructions for driver updates.
Why is my system taking so long to boot up?
Your BIOS needs to perform quite a few tests during the boot process. This may include add-in card scanning and configuration, the Power On Self Test (POST) and other device checks such as IDE, etc. One good way to reduce boot time after a BIOS upgrade is to do a "CMOS Clear." Another is to disable IDE device configuration for unused devices through the BIOS Setup Utility.
How do I find the BIOS ID for my system?
On boot up, you'll see a screen where the memory count is done. If you pause this, you should be able to see the BIOS ID number for your system.
Will my PCI cards work with a new ATX motherboard?
As far as PCI and ISA cards are concerned, the ATX form factor does not specify any particular requirements.
Should I update all the BIOS files when I do an upgrade?
No, the latest version usually contains all prior improvements, so that's the only one you'll need. The BIOS should update as one single file.
What processors can I use on my motherboard?
The key factor determining this is the socket type. The socket type of your motherboard needs to match up exactly with that of your processor, so if you already have a processor, choose a compatible motherboard. Do note that proprietary competition may involve buying same-brand components.  For example, Intel processors are designed to work with Intel motherboards, so don't expect your AMD processor to have an Intel-compatible socket type.
How much RAM can I get for my motherboard?
Ideally, get what your motherboard supports. However, you should be able to run higher on RAM as long as it's the same type. For example, if it specifies "PC2700", then you should be able to use PC3700, but you won't be able to use a series from DDR or DD2. As long as it's the same RAM type, you can pretty much decide on how much memory.
What pin connector should I use for my new motherboard?
The most popular of the new motherboards on the market, such as the LGA775 sockets, require a 24-pin power connector. Fortunately, power supply manufacturers today generally manufacture at least a few 24-pin adapter models. Keep in mind that if you're using dual graphics cards, you also have 500w of power to go with it. The 450w+ option won't work most of the time.
Motherboards usually come with vague or very little instructions. There are some basic how-to's that are not usually covered in this information. The following information will help you understand the basics of installing and using your motherboard.
How to Identify Your Motherboard Make and Model
Far from being the easiest step, this identification process can be quite complicated. A lot of manufacturers don't actually print this information on their boards. Warranties are often voided if you open up the computer for any reason. Therefore, the best way to identify the exact make and model of your motherboard is to use software that has been developed for this purpose.
Essentially, this involves finding out your BIOS serial number. This can be done during the memory count during boot up. This is something most people don't even bother looking at because it just looks like a random set of numbers that you simply have to sit through before your system is ready to use. Hardware enthusiasts and experts have a different opinion, however. If you want to see the BIOS serial number, simply pause the memory count when you see it on the screen and you'll be able to spot the BIOS number.
There are three main BIOS makers including Award, AMI, and Phoenix. (Phoenix recently bought out Award, so the formats for their BIOS numbers are usually similar.)
Award
In the Award format, you will see a nine-character alphanumeric string. The first five characters represent the chipset being used; the next two denote the manufacturer of the motherboard; the final two characters signify a manufacturer-dependent code. To know the chipset type, you will need to have a chipset table that can be downloaded from the Internet. This table will show you what that 5-digit code means and which chipset has been installed on the motherboard.
AMI
These serial numbers are much longer than the ones for Award BIOS, and are found as groups of digits separated by hyphens. The final four digits of the third group of numbers will give you either the make or the model of motherboard and chipset. Again, a table is required to decipher the code, which can be found online.
How to Install a Motherboard
The following are step-by-step instructions showing you how to install a new motherboard on your system. Assuming you've bought the right kind of board per the advice given above, this is what you'll need to do:
Keep the manual handy: when installing a motherboard, keep the user manual within reach at all times. You never know when you might need to clarify or check something, especially if this is your first time.


Unplug your computer and open the case: the motherboard tray is usually the first thing you see when you remove the case, but only some models have a tray for it. Essentially, your job will be easier if the tray has been provided because it shows you how to do the installation correctly. With regard to opening the case, make sure that your warranty isn't going to be voided when you do this. To be safe, either use an out-of-warranty system or be prepared to pay extra charges should you need to have your computer serviced or repaired.


Install the faceplate and align the motherboard: even if you see that a faceplate or I/O Shield is already installed, you may have to remove it to ensure that you don't face compatibility and design conflicts when connectors are arranged differently to your older setup. It's always better to replace the plate with the one that comes with your new motherboard. The new plate will usually just click into place, after which you can install the motherboard itself.


Install the motherboard: this is essentially a question of aligning the screw holes on the board with those on the plate or case. Typically, computer cases have standoffs that hold it in correct alignment, so check for those. Next, secure the motherboard to the tray or case with the provided screws, ensuring that you work from the center and move outwards. This ensures that the right amount of pressure is applied to each screw.


Make the connections: the motherboard is now installed, but it still needs to communicate with the other components of your CPU, so check the manual and see which connector goes where—such as the cooling fan, disk or solid state drives, reset lead, speakers, etc. The final step is to connect the power supply to the motherboard. You may have an additional 4-pin connector, as with the newer Pentium IV models, so make sure you plug that in as well.


Close it up: the very last step is to close the case and replace the screws, making certain that none of the screws have been left out. Your computer should now be ready to boot up with the new motherboard installed.
Check out the video below on building an entire computer system, including the installation of a couple motherboards, for a step by step demonstration. Also, be sure to subscribe to Newegg's Youtube channel for more helpful videos.
Understanding Server Motherboards
There are several key differences between a normal desktop motherboard and one meant to be used in a server. Desktop boards support a single user, while servers are generally networked and can provide support to several individual users simultaneously.
Some key features of server motherboards:
They're invariably much larger than desktop boards because of the additional circuitry involved. A motherboard is essentially a printed circuit board (PCB) that acts as a connecting hub between various components of your computer. In that sense, a server has a much heavier traffic load on it and requires key features such as Reliability, Accessibility and Serviceability (also called RAS). This means that a large measure of redundancies and access options need to be built into it in order to be suitable for server usage.
 
The number of PCIe and RAM sockets is typically much more than on desktop servers because of the additional hardware that may need to be installed. It also supports a much higher RAM capacity because of the large number of data bits that need to be transferred at optimal speeds. Dual processor sockets are usually found on server motherboards, as opposed to the single socket on a desktop board. Buses essentially help support the need for multiple processors.
 
Server motherboards are understandably more expensive than their PC counterparts—even as much as three times more than the latter. XEON chipsets, for example, are typically used in servers rather than desktops, and this requires that the motherboard supports corresponding chipset requirements. The same goes for Opteron chipsets from AMD.
Obviously, motherboards meant for servers are configured differently because their purpose is vastly different from desktop systems. However, while desktops can be used as servers, you won't find many servers being used as desktops. Server and desktop motherboards are designed for specific usage needs, and should be purchased accordingly.
Overclocking*
Overclocking occurs when you push or exceed the limits that a system was built for. Some use this as a way to test their systems, while others do it to squeeze every last bit of processing speed and power out of their machines. Nonetheless, you should know the risks associated with tweaking your system beyond its design limitations.
*Newegg does not recommend overclocking. Users overclock their components at their own risk.
Overclocking Considerations
When overclocking your motherboard, you need to understand that doing so could cause your processor to expire. Only use overclocking if special applications require you to do so. Most experts actually advise against it unless you have prepared for it. Preparation may require, for example, upgrading the cooling unit, adding special heat-dissipation mechanisms, overclocking only the graphics card using MSI Afterburner or a similar software, and/or other considerations.
The Improvements and Limits of Overclocking
You can generally overclock any system by about 10 to 20%, but there are other limitations as well. The internet connection is one of them. If the connection is what's slowing you down, then there's no point overclocking by 20% or even more. For example, gamers know that it's the ping rate of the Internet connection that decides the quality of their gaming experience. Even if you have superfast broadband, your ping rate might be letting you down. In such cases, overclocking isn't likely to give you any increase in speed because although the processor is working harder, it is still dependent on your connectivity.
Tweak-Ready Motherboards
Many tweak-happy techies recommend that you buy motherboards that are designed for overclocking your hardware, but these are certainly not inexpensive. In addition, considering the risks involved, you should be prepared with a back-up card/processor if yours gets fried when attempting to overclock your system.
Overclocking Your Graphics Card
You don't have to overclock your entire motherboard. You can simply overclock your graphics card. Some card interfaces actually give you that option or may be pre-overclocked right out of the box. Unless you are investing in an expensive motherboard that allows for this, you may end up needing to add special fans and other cooling and safety devices.

Buy Intel Motherboards at Newegg.com