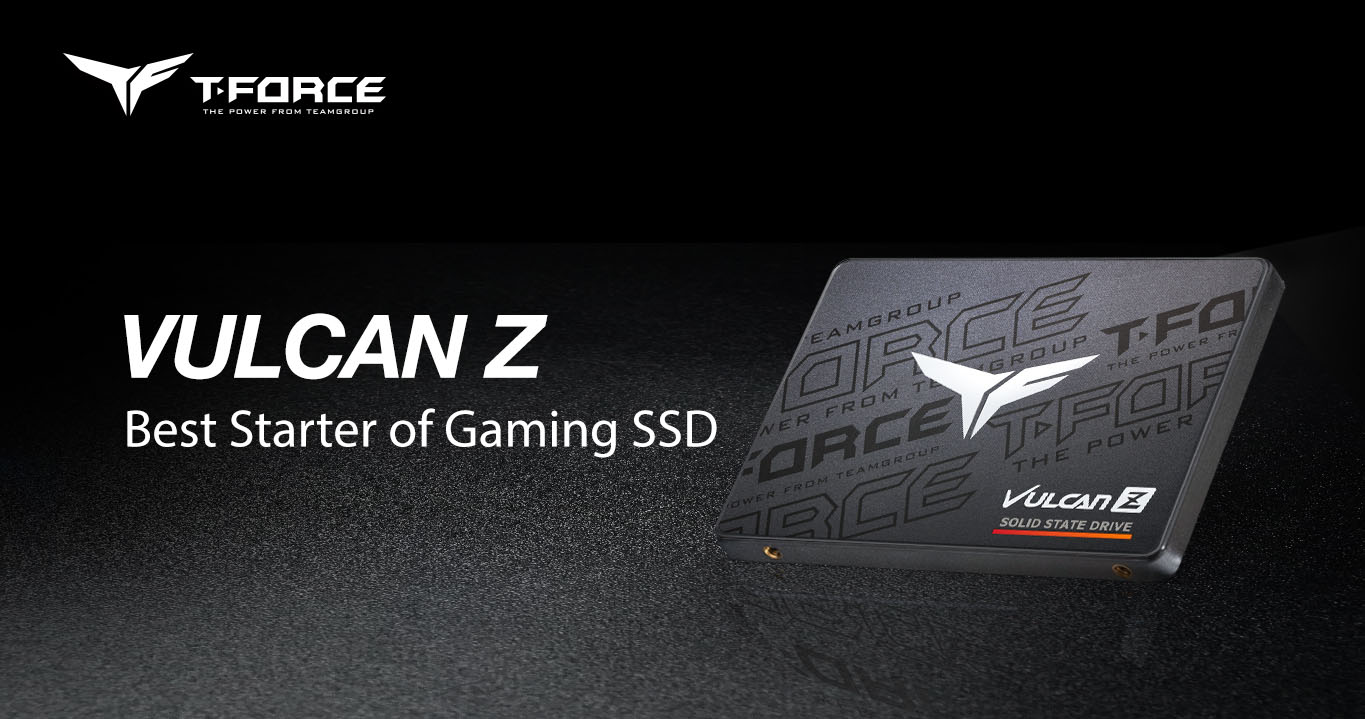 3D NAND best upgrade option for gaming
Equipped with a 3D flash memory chip for a fast and seamless gaming experience superior to traditional HDDs, making it the best entry-level SSD for new gamers venturing into the world of gaming.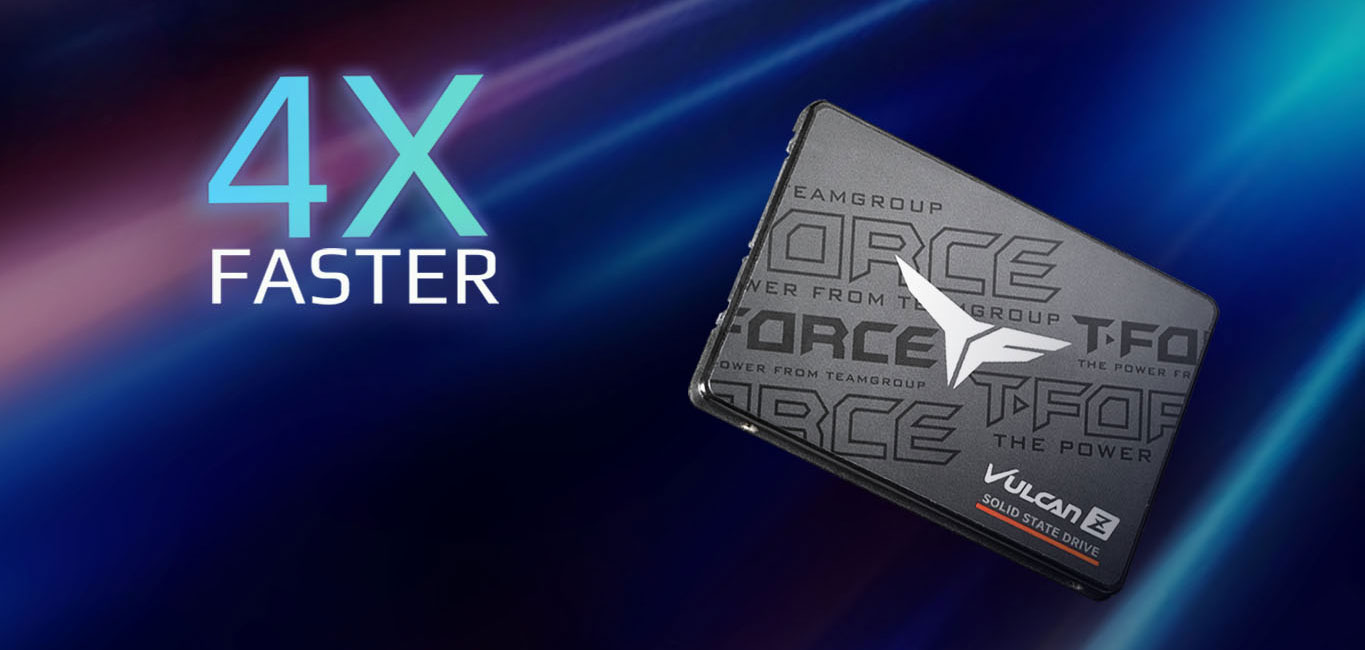 Enhanced performance for seamless cutscenes
Supports smart SLC caching algorithm for ultra-fast transmission speeds that is 4X faster than traditional HDDs to deliver seamless cutscenes.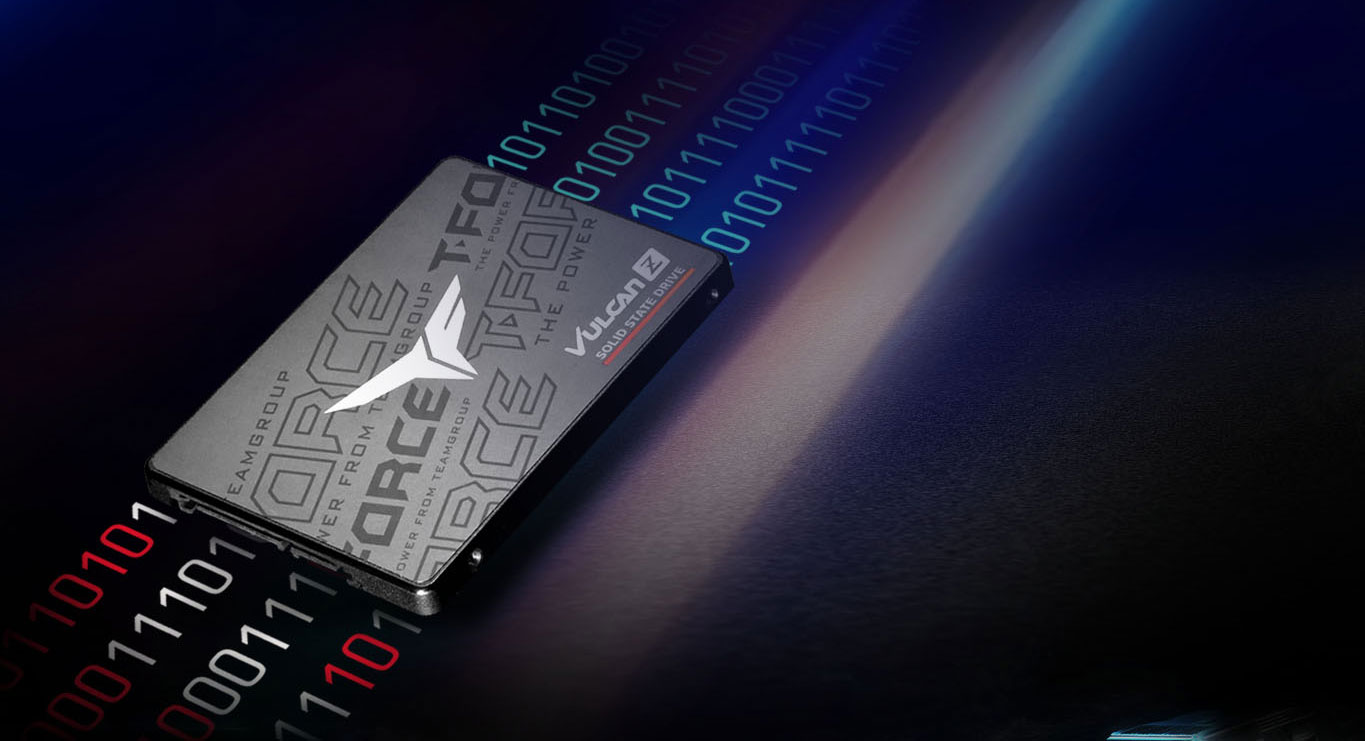 Smart optimization to ensure reliable performance
Supports S.M.A.R.T. technology for SSD monitoring and Windows TRIM for optimized performance to ensure reliable SSD performance. The built-in ECC and Wear-Leveling technology also deliver a safe and reliable space for storing data.
Shock-resistant, vibration-resistant, & reduced noise interference
Compared to traditional HDDs, the VULCAN Z SSD has better shock-resistance and vibration-resistance as well as lower power consumption and noise interference to ensure users always feel safe storing games on the VULCAN Z SSD.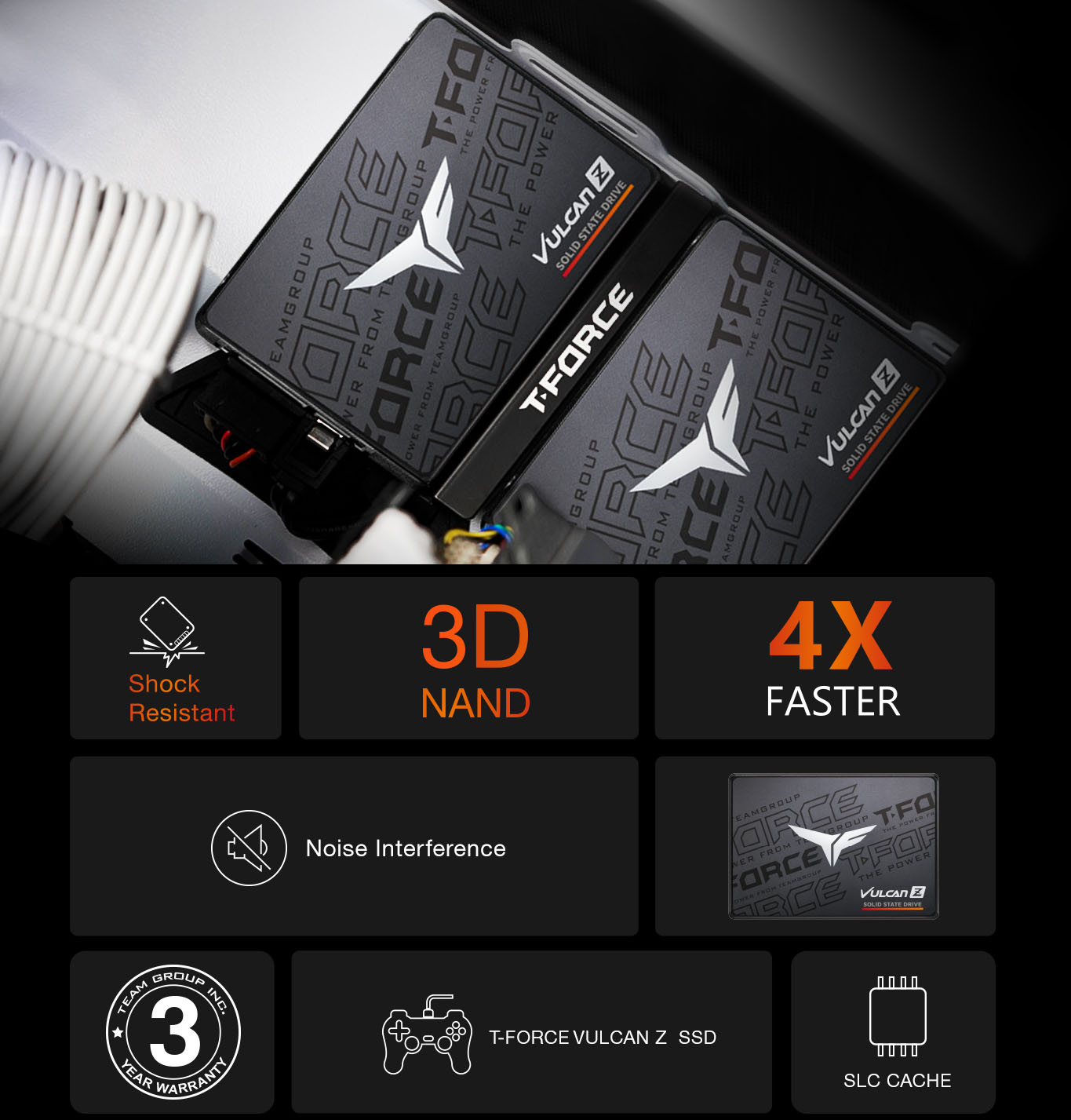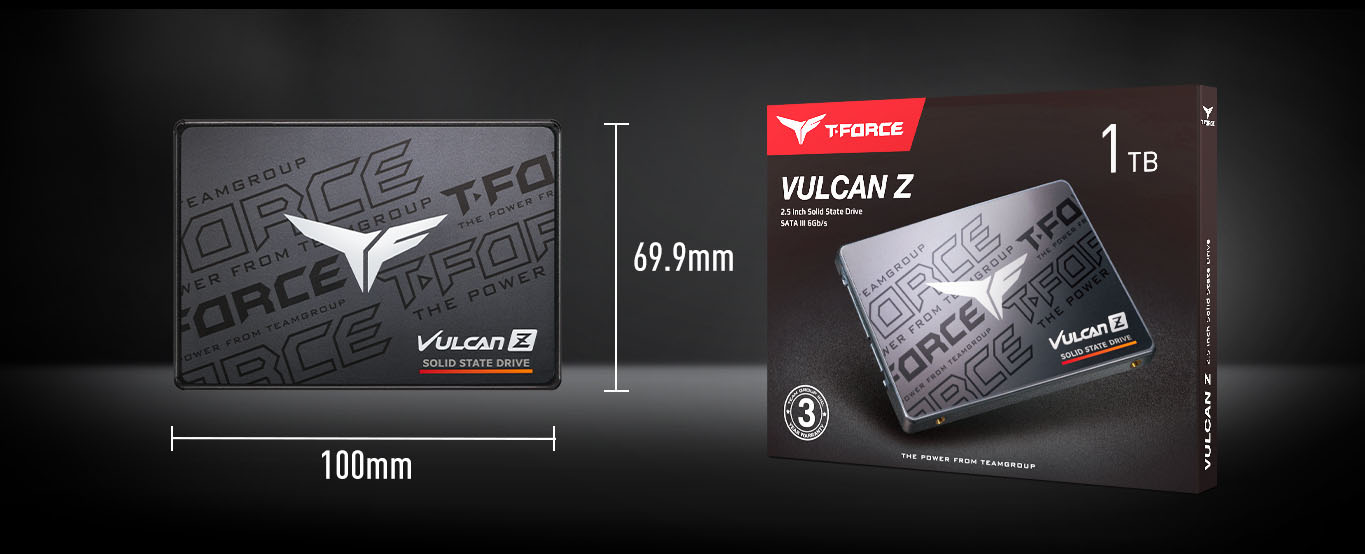 Specification
Model
VULCAN Z SSD
Interface
SATA Rev. 3.0 (6Gb/s)
Capacity
240GB / 256GB / 480GB / 512GB / 1TB / 2TB[1]
Color
Black
Voltage
DC +5V
Terabyte Written
240GB - 200TBW
256GB - 200TBW
480GB - 400TBW
512GB - 400TBW
1TB - 800TBW
2TB -1600TBW
Operation Temperature
0°C ~ 70°C
Performance
Crystal Disk Mark:
240GB Read: up to 520MB/s; Write: up to 450MB/s
256GB Read: up to 520MB/s ; Write: up to 450MB/s
480GB Read: up to 540MB/s; Write: up to 470MB/s
512GB Read: up to 540MB/s ; Write: up to 470MB/s
1TB Read: up to 550MB/s; Write: up to 500MB/s
2TB Read: up to 550MB/s; Write: up to 500MB/s[2]
Dimensions
100(L) x 69.9(W) x 7(H)mm
Weight
45g
Humidity
0°C to 55°C / 5% ∼ 95% RH,non-condensing
Vibration
20G (non-operating)
Shock
1500G/0.5ms
MTBF
1,000,000 hours
Operating System
Windows 10 / 8 / 7 / Vista, MAC OS 10.4 or later, Linux 2.6.33 or later
Precautions
[1]1GB=1,000,000,000 Bytes. In OS system, it would be displayed as 1,000,000,000 Bytes/1024/1024/1024 = 0.93GB
[2]Definition and conditions of TBW (Terabytes Written)are based on JEDEC standard
[3]Transmission speed will vary according to different hardware / software conditions, therefore the data can only used for basic reference.
NOTES:
We reserve the right to modify product specifications without prior notice.

T-FORCE is TEAM force. The red "T" represents TEAMGROUP's passion for the storage products. The black "F" represents TEAMGROUP's over 18 years of dedication to storage products. Since we released T-FORCE gaming product line in 2016, we have won multiple product design awards, for example, iF design award, Computex d&i award, Golden Pin design award and Taiwan Excellence. The high quality and extreme performance gaming products from TEAMGROUP allow all gamers to break the speed limit and enjoy the ever-changing world of gaming.