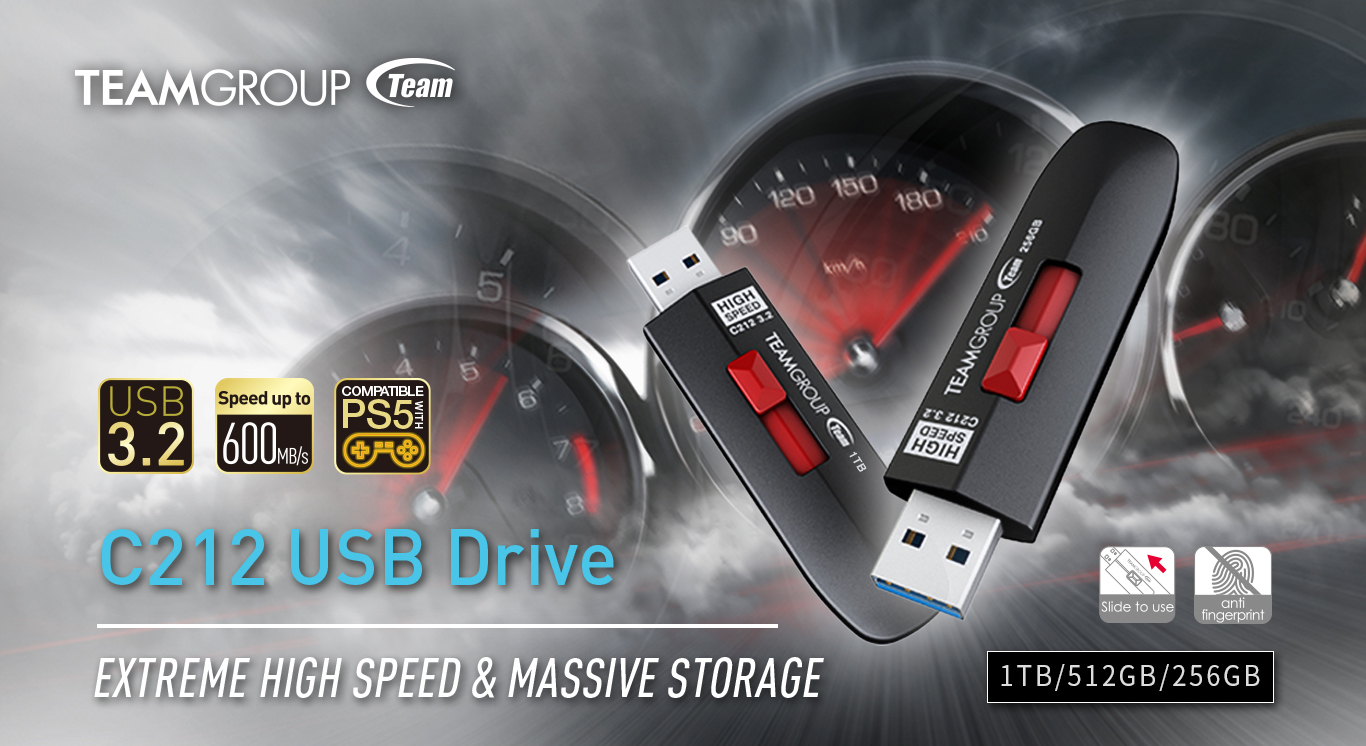 Extreme High-speed Transfer, Not A Moment Will Be Wasted
The C212 Extreme Speed USB Drive uses USB3.2 Gen2 high-speed interface and possesses up to 600/500MB/s of extreme high-speed transfer performance. It only takes about 30 seconds to transfer a 10GB high-quality video file.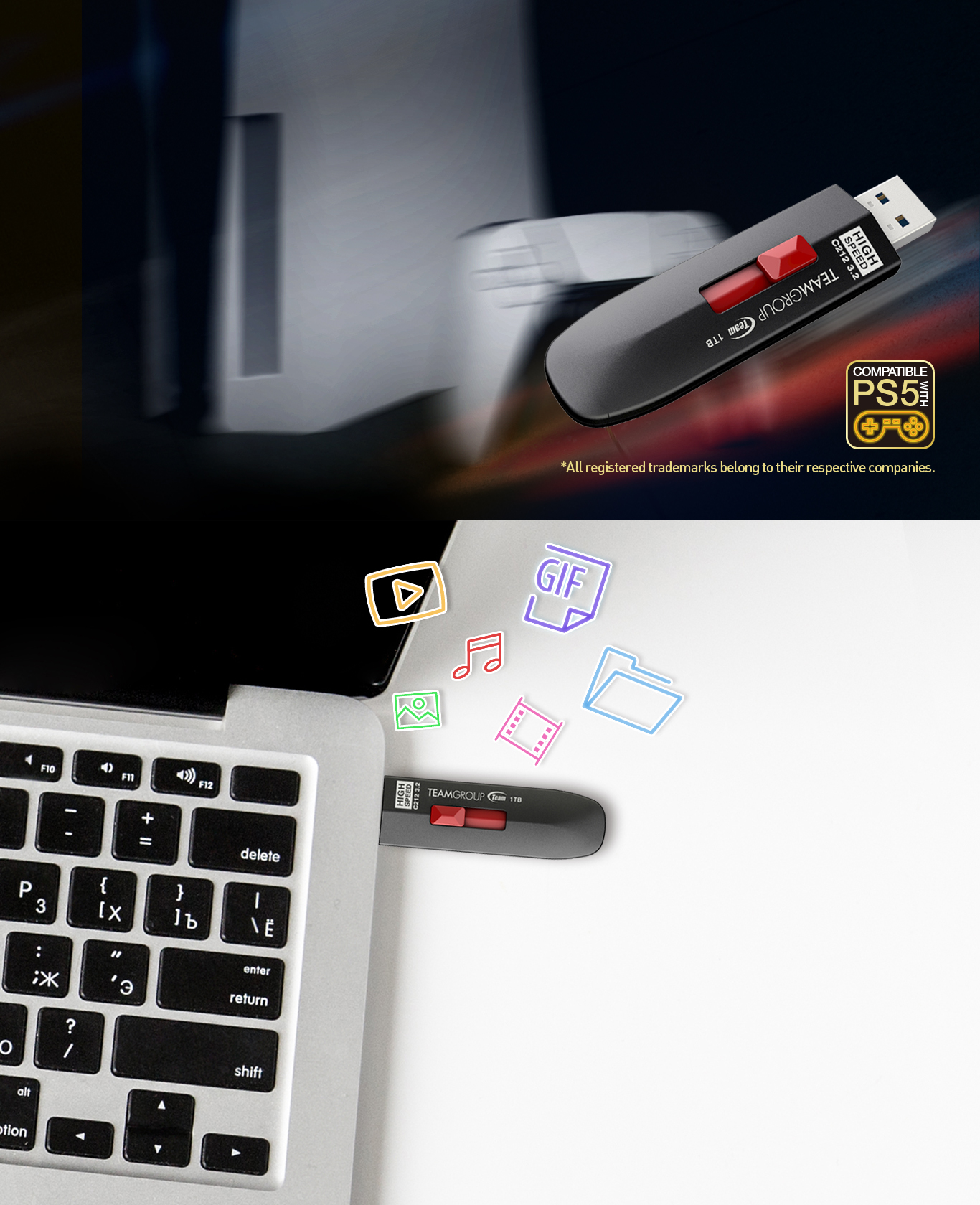 Supports SONY PlayStation 4 & 5- Now
Works with
Windows 10, 8.1
Mac OS x 10.11
Linux 2.6. or higher
PlayStation 4 with system software version 4.50
PlayStation 5 (play and store PS4 games or archive PS5 Games)
Chrome OS
Massive Storage Capacity For Large Multimedia Files
In the era of large high-quality multimedia files, The C212 Extreme Speed USB Drive offers a large capacity of up to 1TB, allowing you to easily store approximately 20 hours of a 4K UHD high-quality video.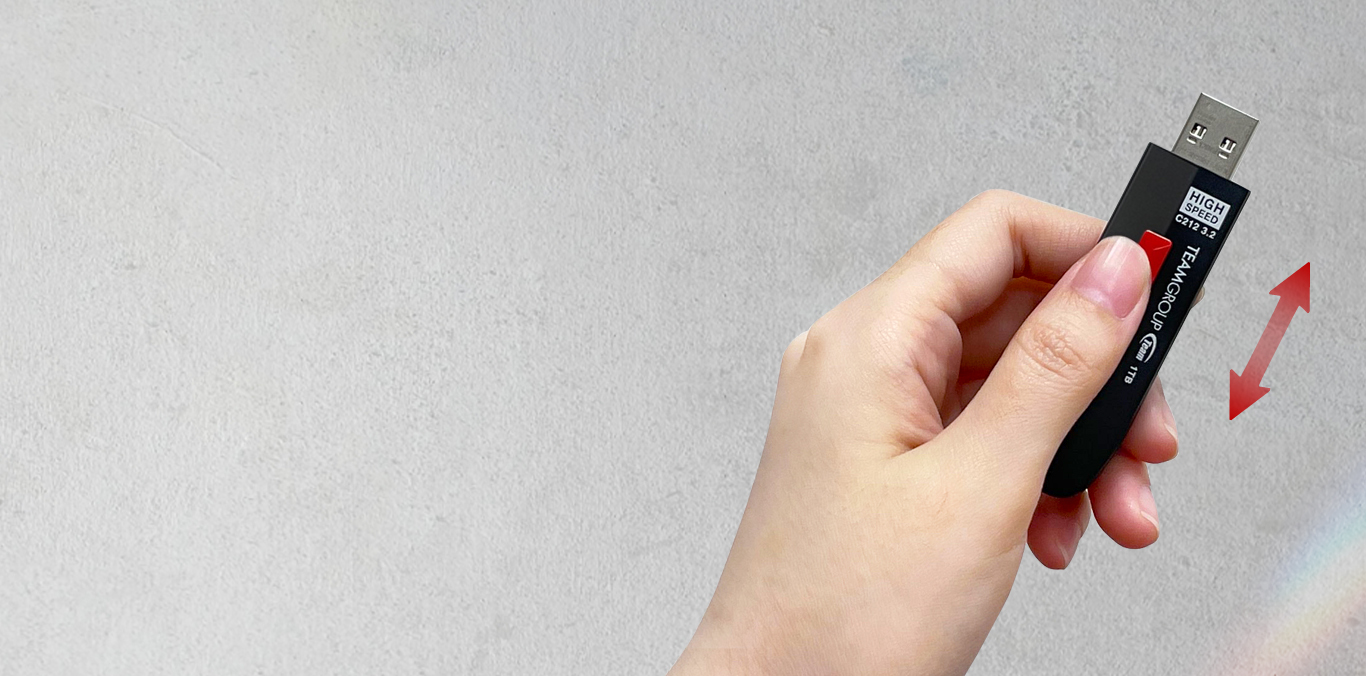 Patented Easy Push-and-pull Design
The C212 Extreme Speed USB Drive adopts an easy push-and-pull design. The patented, special easy push-and-pull structure can assist more than 10% of strength for easy push and pull.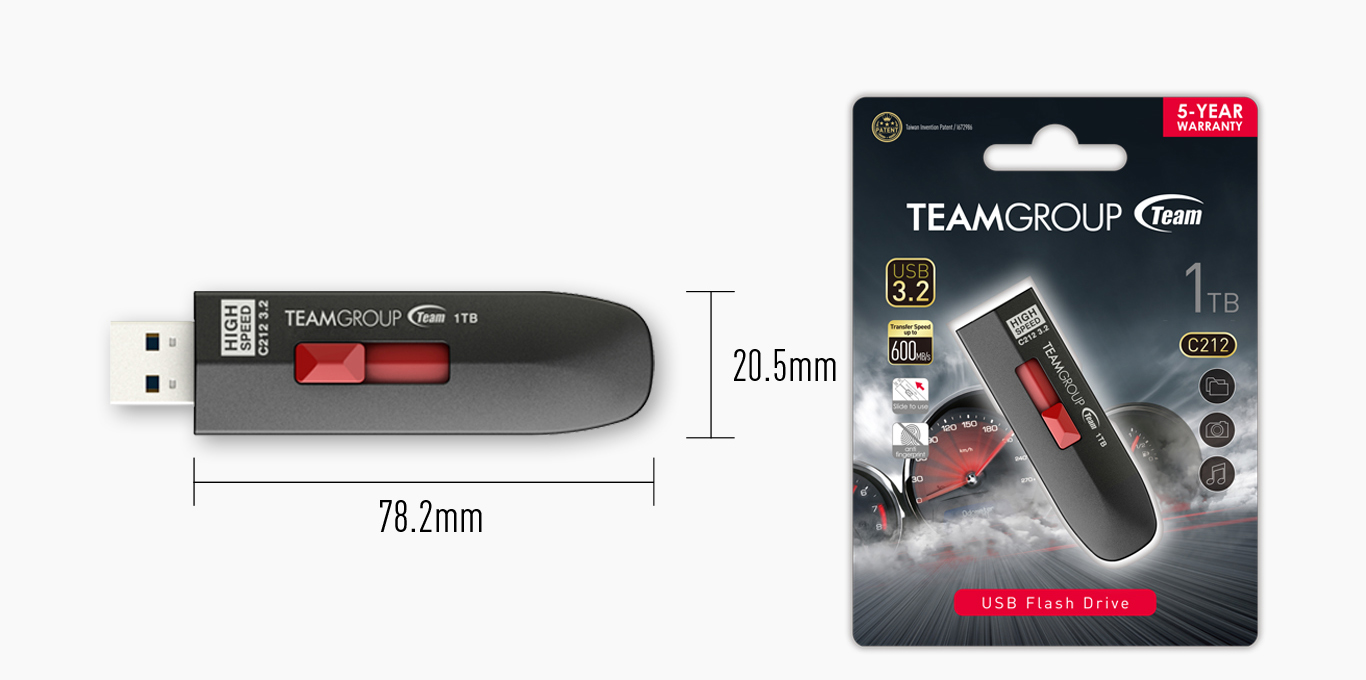 Specification
Interface
USB 3.2 Gen 2 Type A
Capacity
256GB / 512GB / 1TB[1]
Color
Black
Voltage
DC +5V
Weight
9g
Dimensions
78.2(L) x 20.5(W) x 12.2(H) mm
Data Transfer Rate
256GB: up to 600 / 290MB/s
512GB: up to 600 / 500MB/s
1TB: up to 600 / 500MB/s[2]
Operating System
Windows 10, Windows 8.1, Windows 8, Windows 7, Mac OS X v.10.6.x+, Linux v.2.6.x+
[1] Part of the capacity of FLASH storage products will be used for formatting or other functions, and the displayed capacity in the operating system will be less than the actual storage capacity due to unit conversion. It is recommended to calculate the actual storage capacity based on this equation: total bytes/1024/1024/1024.
[2] The above read/write data was measured with 1TB via Crystal Disk Mark 8.0.1, and the actual transfer seconds were the result of the first test after the USB drive was formatted as exFAT through the native USB 3.2 Gen2 interface of the motherboard.
* We reserve the right to modify product specifications without prior notice.