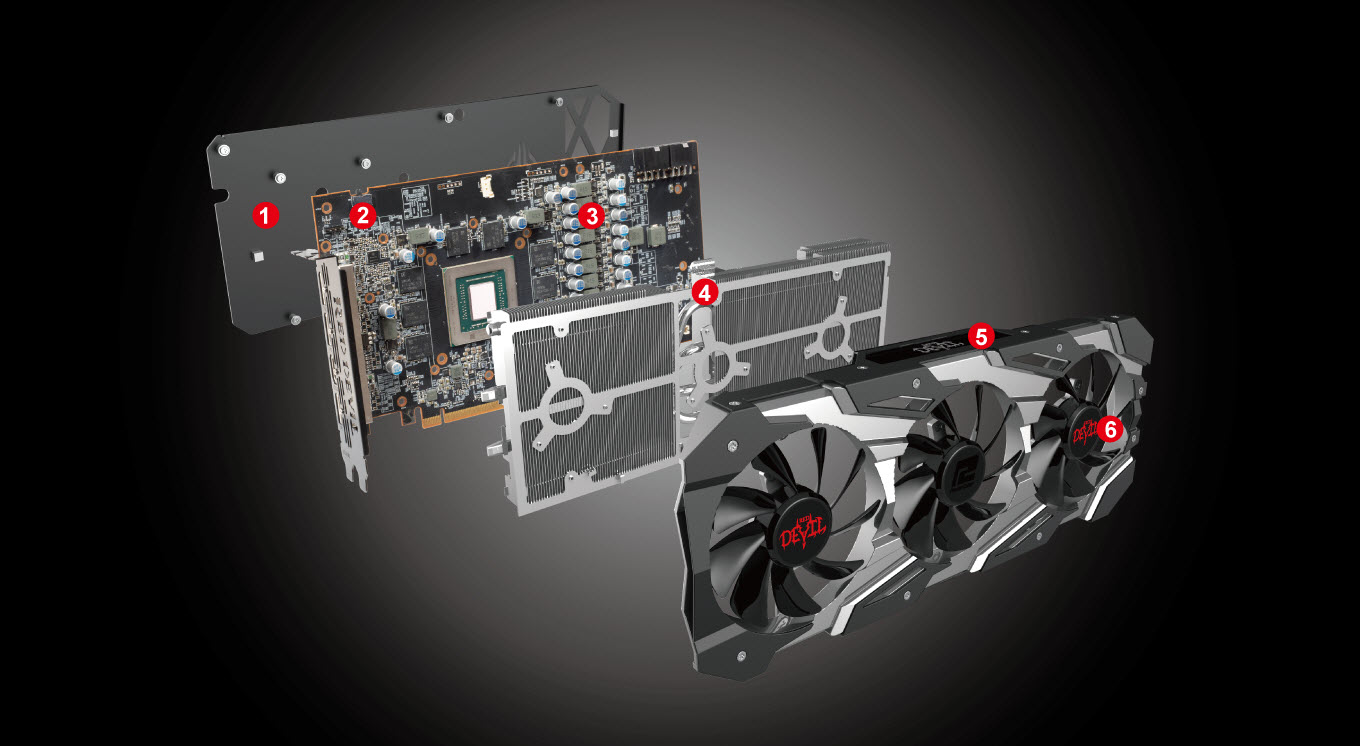 1. Backplate
The 1.5mm metal backplate strengthens the card and the hollow areas help dissipate the heat from GPU and heat sink.
2. Dual BIOS
Choose the mode that fits you. Silent mode ensures quiet gaming while OC mode pushes the limit of your card!
3. Stronger Components, Better Performance
Dr. MOS provides superior power efficiency and better performance while high-polymer capacitors offer excellent reliability. Red Devil is armed with stronger components. 10-phase PWM guarantees better overclocking and stability for true gamers.
4. Cooler
The five copper heatpipes ensure the efficiency of spreading the heat to the heatsink. More fins on the heatsink enlarge the surface by 30% for heat dissipation and better performance.
5. RGB
PowerColor Red Devil offers customized and personalized colors.
6. Triple 90mm Fan Drive
More air flow and longer circulation with static pressure optimized fans.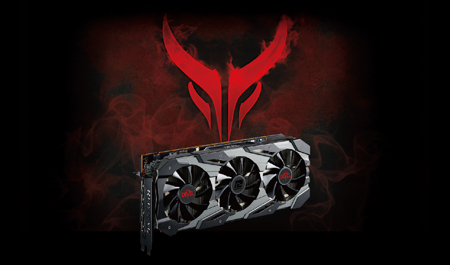 The New Red Devil
To celebrate the new Red Devil branding as well the introduction for the first time of RGB, PowerColor is having a special limited-edition RX 5700 XT Red Devil, with an entire new cooling solution to bring the best of Navi GPU as well a more neutral use of colors that will match any gaming rig color scheme. Not only that, Red Devil has RGB lighting both on the side and on the back of the card for awesome tweaks.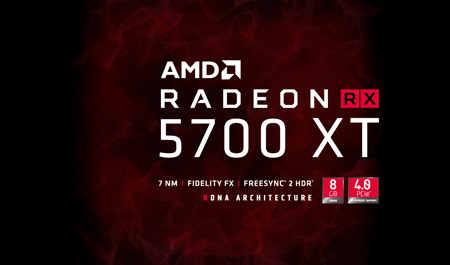 The Best of the Beast
To deliver the best performance not only Red Devil RX 5700's features a triple 90mm fan and 300mm cooler but also a state-of-the-art PCB design with 10 VRMs using DrMos and high-polymer Caps well capable of over 300W of power. Plenty of juice for anyone to push the limits of what's capable on a 5700 card.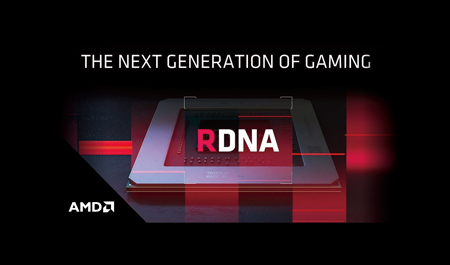 The New RDNA That Powers Your Games
Engineered from the ground up with superior performance and power efficiency, RDNA is the architecture powering AMD's 7nm gaming GPU, delivering 1.25 times performance per clock compared to previous 14nm processors. Equipped with GDDR6 memory and featuring PCI Express 4.0 support, RDNA architecture is ready for the new generation of games.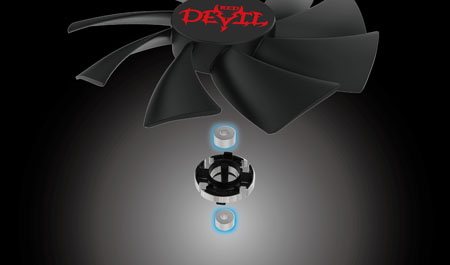 Two-Ball Bearing
4X greater longevity
The cooling fan equipped with two-ball bearings offers 4X longevity.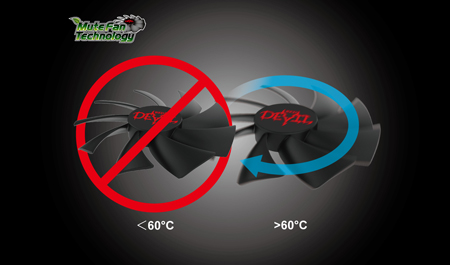 Mute Fan Technology
0db—silent gaming
Mute Fan Technology intelligently turns off the fan at below 60 °C, providing silent gaming during medium and low load while reducing power consumption simultaneously.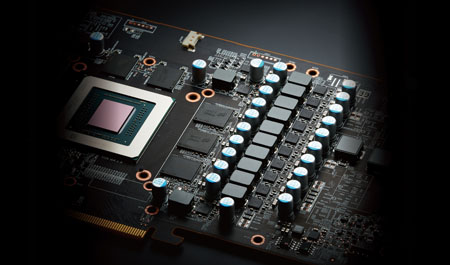 Platinum Power Kit—DrMos
Digital controller and Super Capacitors for improved reliability
Superior power efficiency
Significantly low power loss
Better thermal protection
10-phase PWM guarantees better overclocking and stability
Vertical-Aluminum-Fin design
The vertical design and increased array of aluminum fins improves the spreading of heat dramatically. With such massive array of fins, the copper heat pipes can collect the heat and dissipate it efficiently.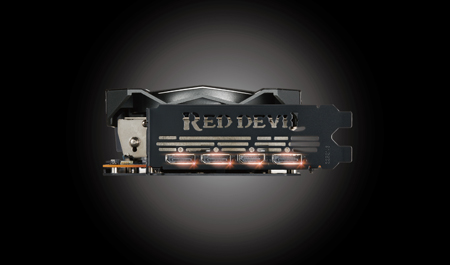 Output LED
No flashlight needed when plugging in the output! LED illuminated ports will easily lead you to the outputs you are looking for.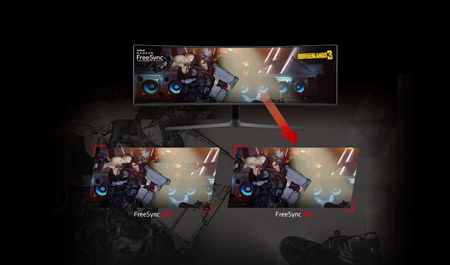 FreeSync
No stuttering, no tearing—just gaming
Radeon FreeSync and FreeSync 2 HDR take full advantage of Radeon RX 5700 XT, bringing gamers the best stutter- and tear-free gaming experience with higher refresh rates, lower latency and 10-bit HDR—all available on over 700 monitors.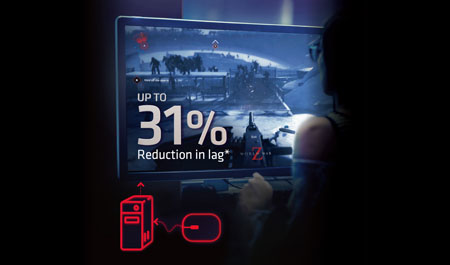 AMD Radeon Anti-Lag
When every frame counts and every click matters
AMD Radeon Anti-Lag is the ultimate tool and a must-have feature for gamers and competitive eSport players.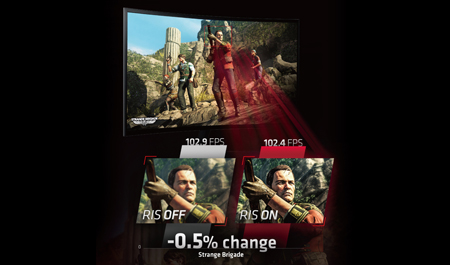 AMD Radeon Image Sharpening
Radeon Image Sharpening (RIS) is a contrast-adaptive sharpening algorithm designed to intelligently enhance details to deliver crisp-looking visuals with minimal performance impact.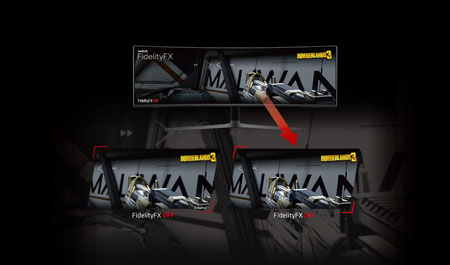 FidelityFX
FidelityFX is a collection of high-quality post-process effects that automatically collapse multiple effects into fewer shader passes to reduce overhead and free up your GPU for the visceral experience you demand.