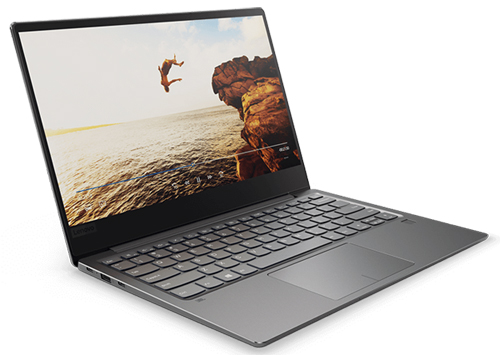 Lenovo Ideapad 720S
Ultra slim. Ultra powerful.
The Ideapad 720S offers feather-light portability with excellent battery life to keep you entertained or productive on the go. It comes equipped with the 8th generation Intel Core processor, Thunderbolt 3 for super-fast data transfer, backlit keyboard and brilliant three-side narrow bezel display - all in a premium metal chassis, making the Ideapad 720S a stylish powerhouse that you would take and use anywhere.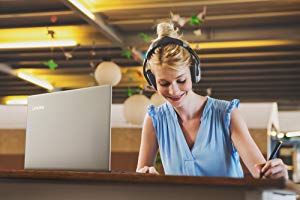 Powerful Performance to Get Things Done
The IdeaPad 720S 13" offers 8th generation Intel Core i7 processing and optional high-performance PCIe SSD storage. Download movies, store photos and videos, and more. And with up to 8 GB, you'll be able to multi-task with ease and speed.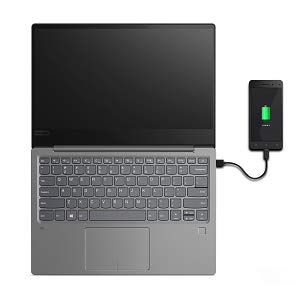 Stay Moving with Long Battery Life & Always-on Charging
You'll be able to stay moving all day, with a powerful battery life. The IdeaPad 720S also features always-on charging, so you'll be able to charge other devices via USB port even when your laptop's powered off.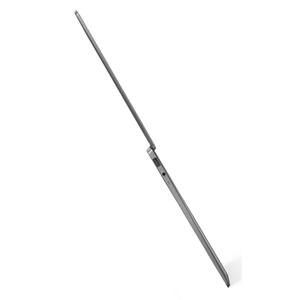 Extremely Thin & Light
The Ideapad 720S is startlingly sleek. Pop it in your bag, and work or watch anywhere. It'll never weigh you down.
Treated with the same technique used to shape and polish diamonds, the Ideapad 720S 13" has been redesigned with premium details and angled edges to look even thinner than it already is.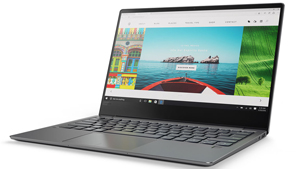 Brilliant Visual Clarity with Razor-Thin Borders
Enjoy stunning visuals when you stream videos, watch your favorite TV series or browse photos online. Featuring 4K resolution and a redesign that significantly narrows the borders around the screen, the IdeaPad 720S provides the visual quality of a home theater.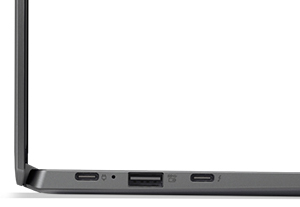 One of the World's Fastest Port
The IdeaPad 720S comes with a Thunderbolt 3 USB-C port - the revolutionary connection technology supporting high-res displays, high-performance data devices and fast charging. Hook up your laptop to multiple displays, then sync and backup at up to 40 Gbps-eight times the speed of USB 3.0! Now you can capture and edit multiple video streams in real time, or daisy-chain other devices to simplify your workflow.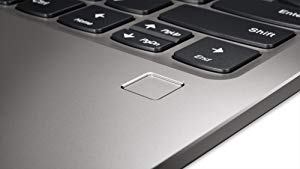 Swift, Secure Login with Fingerprint Reader
Streamline your day with Windows Hello, which works with the fingerprint reader to ensure safe, secure login in less than two seconds—that's three times faster than the average time it takes to type in a password. You'll also be able to sign into various partner apps like DropBox, with just one touch of your finger. That's one less thing to worry about.
Truly Immersive Audio
The IdeaPad 720S offers the revolutionary technology of Dolby Atmos which creates a breathtaking 360-degree immersive audio experience in which sound flows from every direction when you listen through headphones. Also featuring JBL Premium Audio speakers.