There's something for everyone with Instacart gift cards
Instantly send an Instacart gift card to someone special, so they can get groceries, household items, and more delivered from their favorite local stores.
Instacart is a grocery delivery service that delivers in as little as 2 hours. They connect you with personal shoppers in your area who pick up and deliver your groceries from your favorite local stores.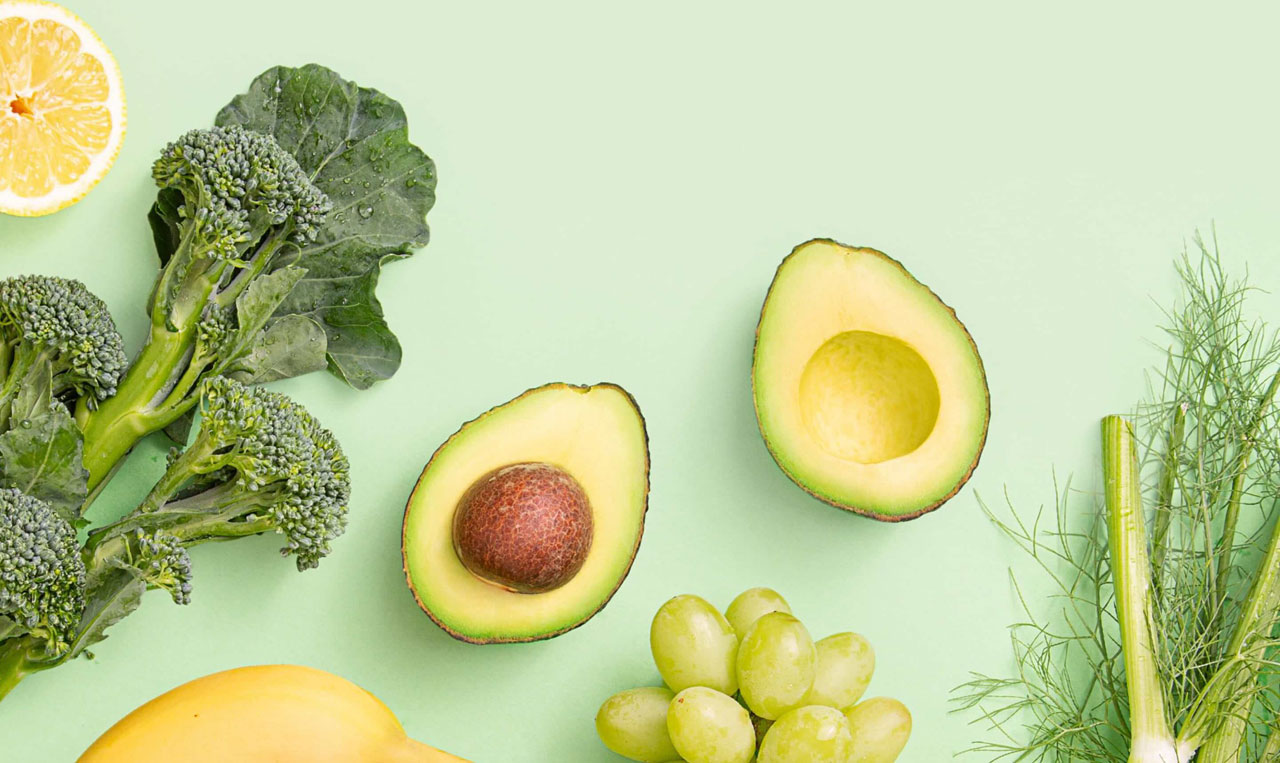 The world's largest online grocery service
500 million products
available to shop across the catalog
40,000 stores
from local grocers to chain stores
5,500+ cities
served across the U.S. & Canada
Millions of orders
delivered or picked up yearly

Give the gift of convenience

Shop local stores
From groceries to electronics and household items, Instacart connects you to hundreds of local stores.

Save time
Instacart spares you time spent in a store and gives you access to things you need easily and safely with same-day delivery and pick up.

Send instantly
Once you purchase a gift card, the recipient will receive it in their email in seconds. The best part is, gift cards never expire, so they can take their time browsing their favorite stores.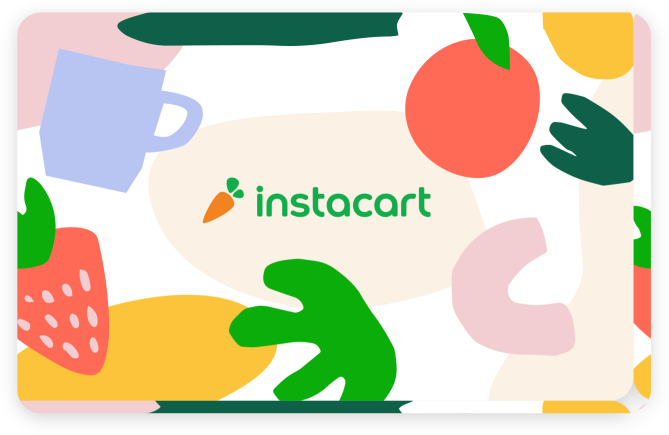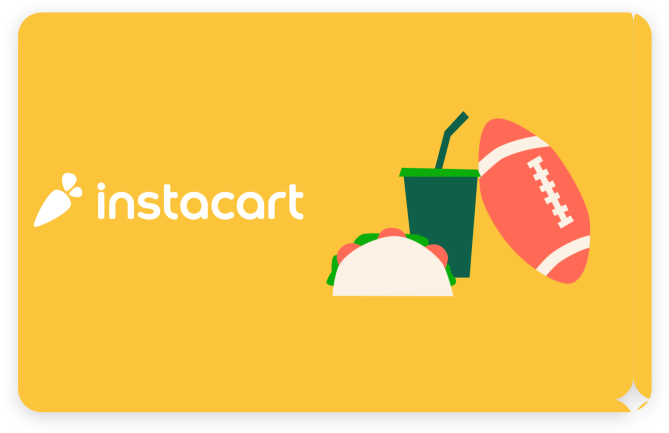 Host a virtual happy hour