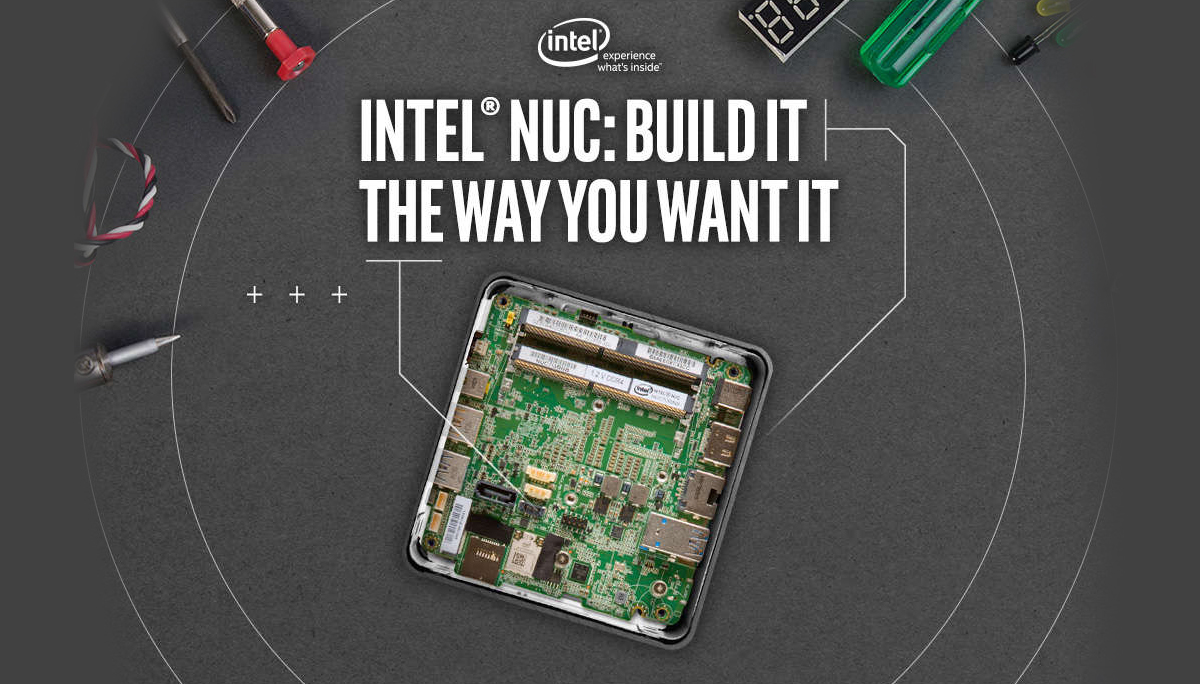 Intel NUC BOXNUC7PJYH1
The Intel NUC is a powerful 4x4-inch mini PC with features to upgrade entertainment, gaming, and productivity, including a customizable board that is ready to accept the memory, storage, and operating systems that you want. Whether saving space on your office desk, powering digital signs, or using in the conference room to streamline meetings, the Intel NUC has the performance and versatility to get the job done.
* This unit doesn't include RAM and hard drive.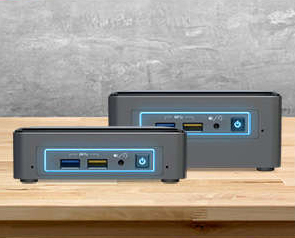 Make it Your Own
A customizable Mini PC kit with the power of a desktop PC. Choose your RAM, storage, and operating system to build the PC you want. BOXNUC7PJYH1 has a 2.5" drive bay for an SSD or HDD. Also features room for up to 8 GB of DDR4-2400 RAM so you can increase its performance easily.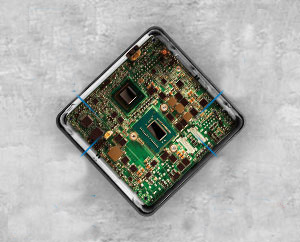 Small, But Mighty
Featuring Intel Pentium Silver J5005 quad-core processors, this NUC offers plenty of choice when it comes to your next highly capable small form factor PC. Whether you're automating your home for security, enjoying 4K entertainment, or just handling worksheets, there's always an Intel NUC for you.
NUC Ready to Entertain
Intel UHD Graphics 605 transforms the viewing experience with 4K Ultra HD video and premium content playback, enabling new ways to enjoy the latest Hollywood blockbusters.