Features
Award-winning Protection
Our innovative security helps protect you from viruses, ransomware, spyware, phishing, dangerous websites, spam, banner adverts1 and more.
Privacy protection
Whenever you go online, we help protect your personal data, communications & identity—plus we prevent trackers watching what you do online2 and we stop your webcam being used to spy on you2.
Secured connection
Now you can access more websites and content—including sites that are outside your region. And, when you connect to the Internet—even if you're on public Wi-Fi—if your connection is unsafe, our technologies automatically guard against threats.3
Safe shopping
Everybody wants to shop & bank online—without cybercriminals stealing their money. So, whenever you visit a bank's or retailer's website, we automatically add extra layers of security.2
Security for kids
Award-winning Parental Control features make it easy to protect your kids when they go online. You can manage their app downloads, block the disclosure of personal information and prevent access to games & inappropriate web content.2
Protection that performs
You want your devices to perform as they're designed to—and so do we. That's why our security works 'behind the scenes', without any fuss.
Easy-to-use security
Your security shouldn't get in your way… so we've developed premium protection that's simple to set up and easy to run.
Screentshots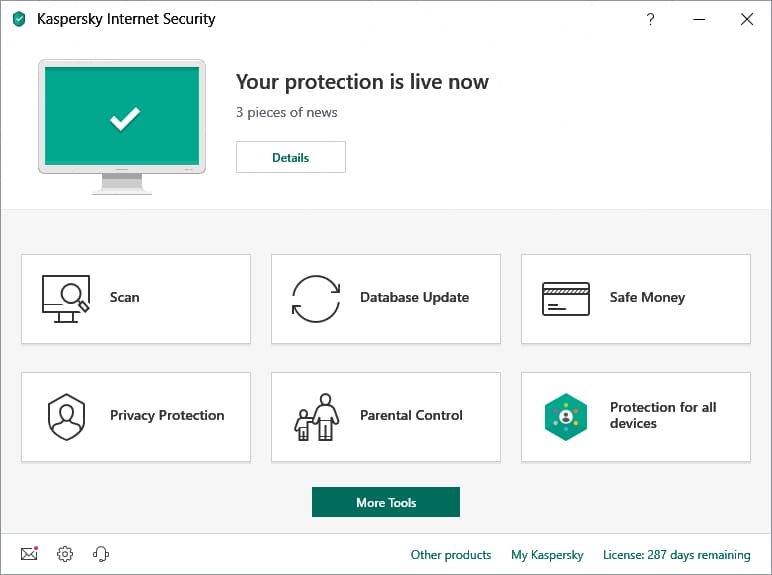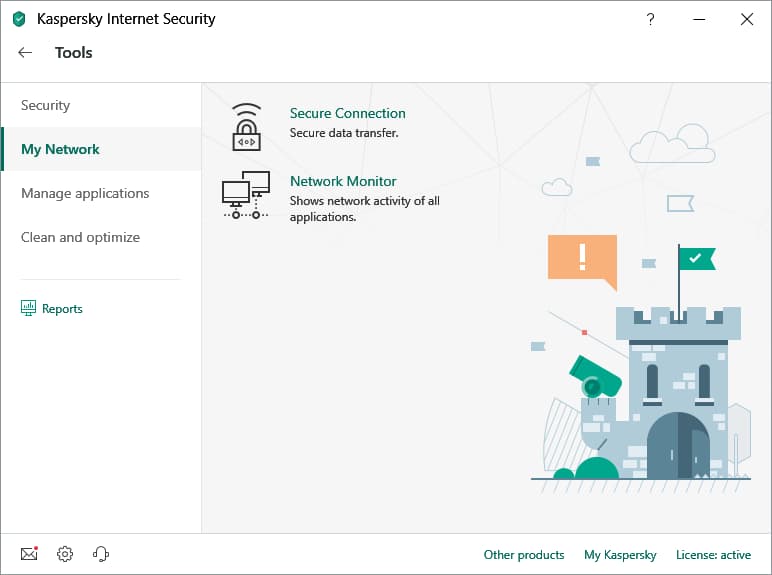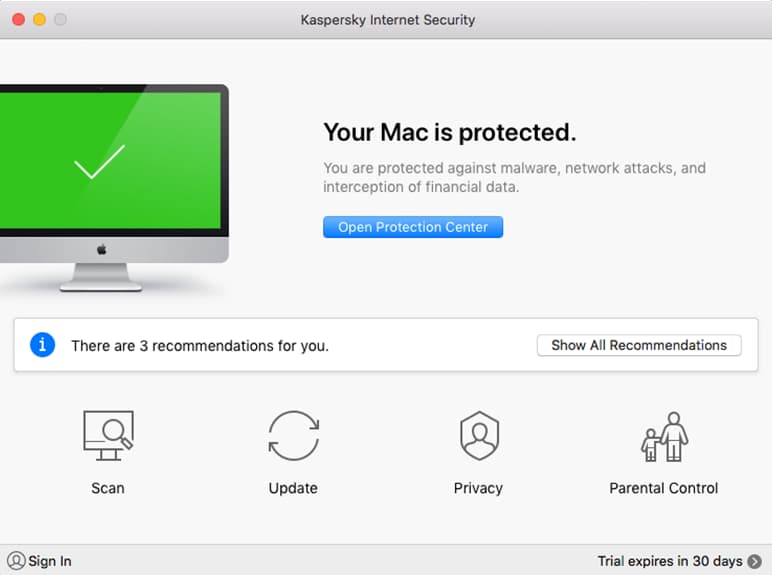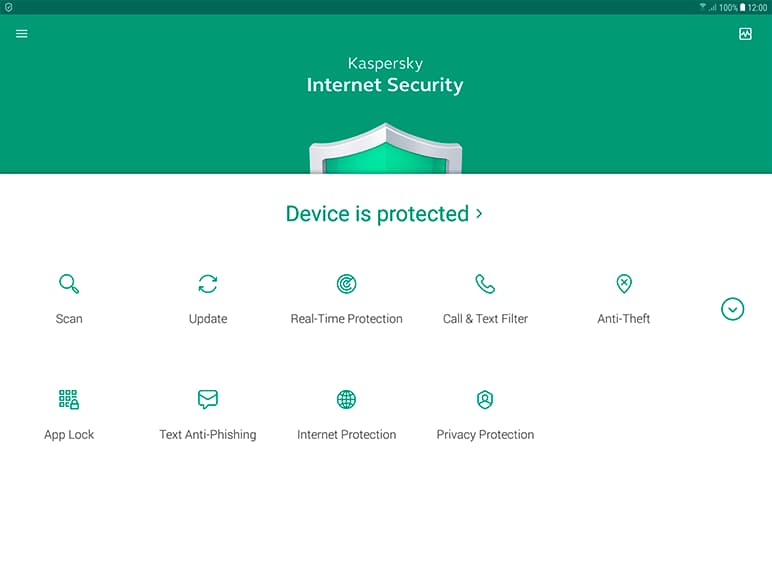 Comparison
Anti-Virus
Internet Security
Total Security

Security

Defends against viruses, ransomware & more

√
√
√

Performance

Protects—without slowing you down

√
√
√

Simplicity

Simplifies security—to save you time and hassle

√
√
√

PC, Mac & Mobile

Secures your devices—in any combination

√
√

Privacy

Helps you keep your private life… private

√
√

Money

Protects when you're online banking & shopping—on PC & Mac

√
√

Safe Kids

Parental controls & extra features—to protect kids on PC, Mac & mobile

√

Passwords

Manages & stores passwords – and syncs for access from PC, Mac & mobile

√

File Protection

Helps secure your precious photos, music & files—on PC

√
Notes:
1. For PCs only
2. For PCs and Mac computers only
3. Please note you're able to protect 200MB of traffic per day, per device—or 300MB per day, per device if you register the service to your My Kaspersky account. The service automatically connects you to a server that's fast and close to the territory you're in. Unlimited traffic and the option to select the territory of the server you connect to is available for an additional charge.