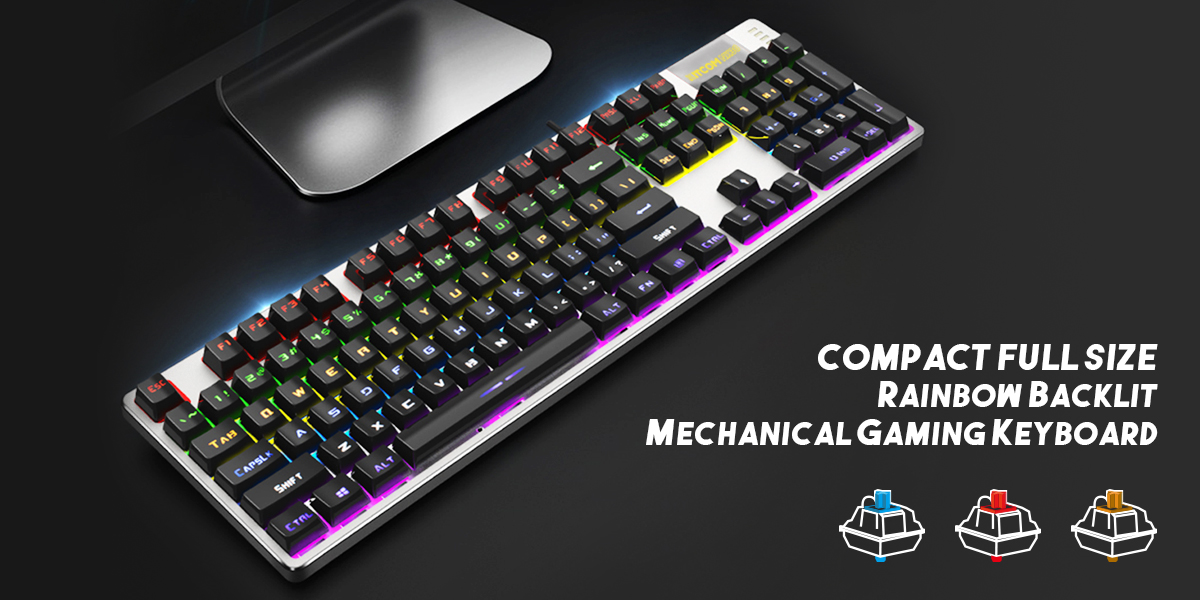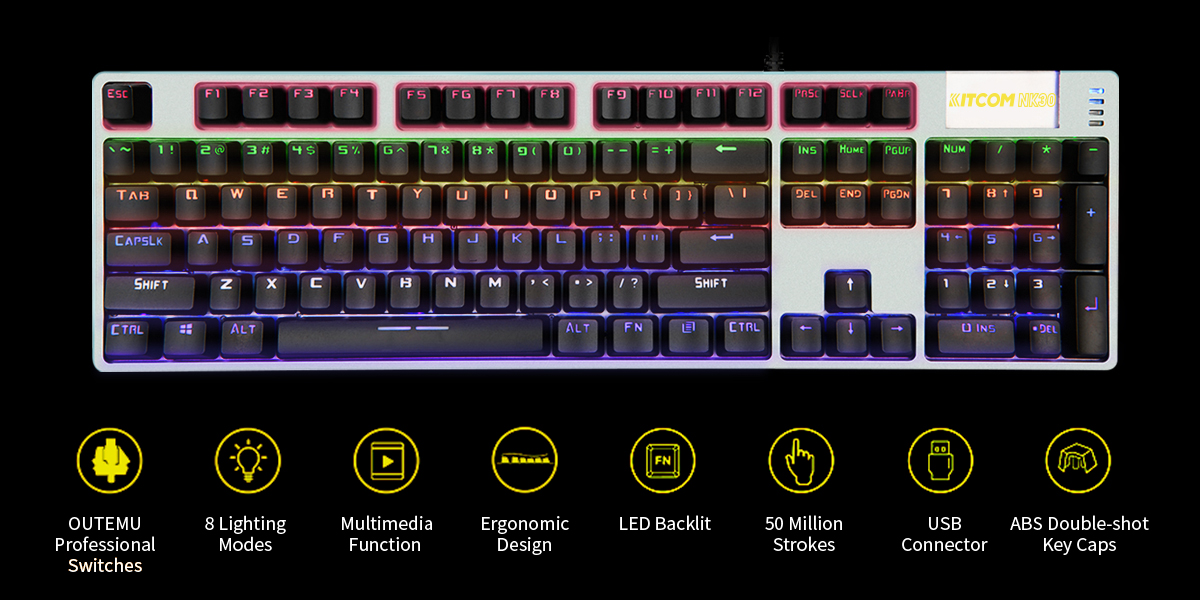 Professional Outemu Red Switches
Ultra-durable keys tested to 50 million keystrokes
Actuation Force: 45gf +/- 15gf
Actuation Point: 2.0mm +/- 0.6mm
NK30 mechanical gaming keyboard is equipped with high quality professional custom RED switches OUTEMU, which are linear, top-to-bottom switches. These switches require less force to press down and the keys feel smoother and easier to use. No tactile "bump" but very quiet and responsive. A great choice for work and play!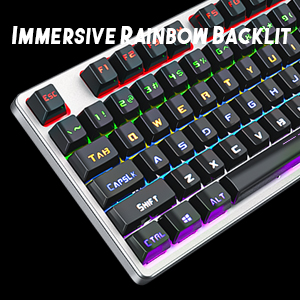 Immersive Rainbow Blacklit LED
Press FN + Sclk to select 8 glorious Backlighting Modes. You can also custom its brightness with FN+Up/Down, speed with FN+Left/Right. Perfect backlit gaming keyboard for gaming and office.
FN Function and Rainbow LED Settings
---FN+(F1-11): Multimedia function
--FN+SCROLL: 8 rainbow backlighting effects
---FN+Up/Down: Backlighting brightness adjustment
---FN+Left/Right: Backlighting speed adjustment
---FN+WIN: WIN lock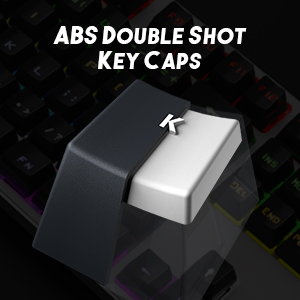 Extreme Durability, Long Life-expectancy
The PC Gaming keyboard is manufactured with high quality ABS. Plate-mounted mechanical keys and switches can stand up to tough gaming conditions. Double-shot injection molded ABS keycaps pass 50 million times keystroke test. Gold-plated corrosion free USB connector for reliable connection.
Package Contents:
Keyboard*1
User Manual*1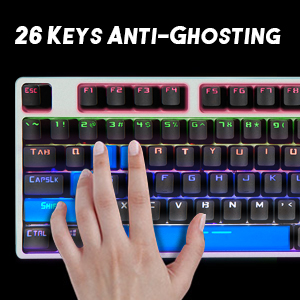 Ergonomic Comfort Anti-Ghosting
The full size non-slip ergonomic keyboard is designed with simplified compact layout. 12 combinations of multimedia keys facilitate the operation of your work or game. 26-key Rollover and Win lock function free your worry about mistyping when gaming.

Wide Compatibility: Supports computer system including Windows10, Windows 8, Windows 7, Mac OS X, Windows XP, Windows VISTA, etc. (Note the multimedia shortcut keys are not applicable in MAC system.)