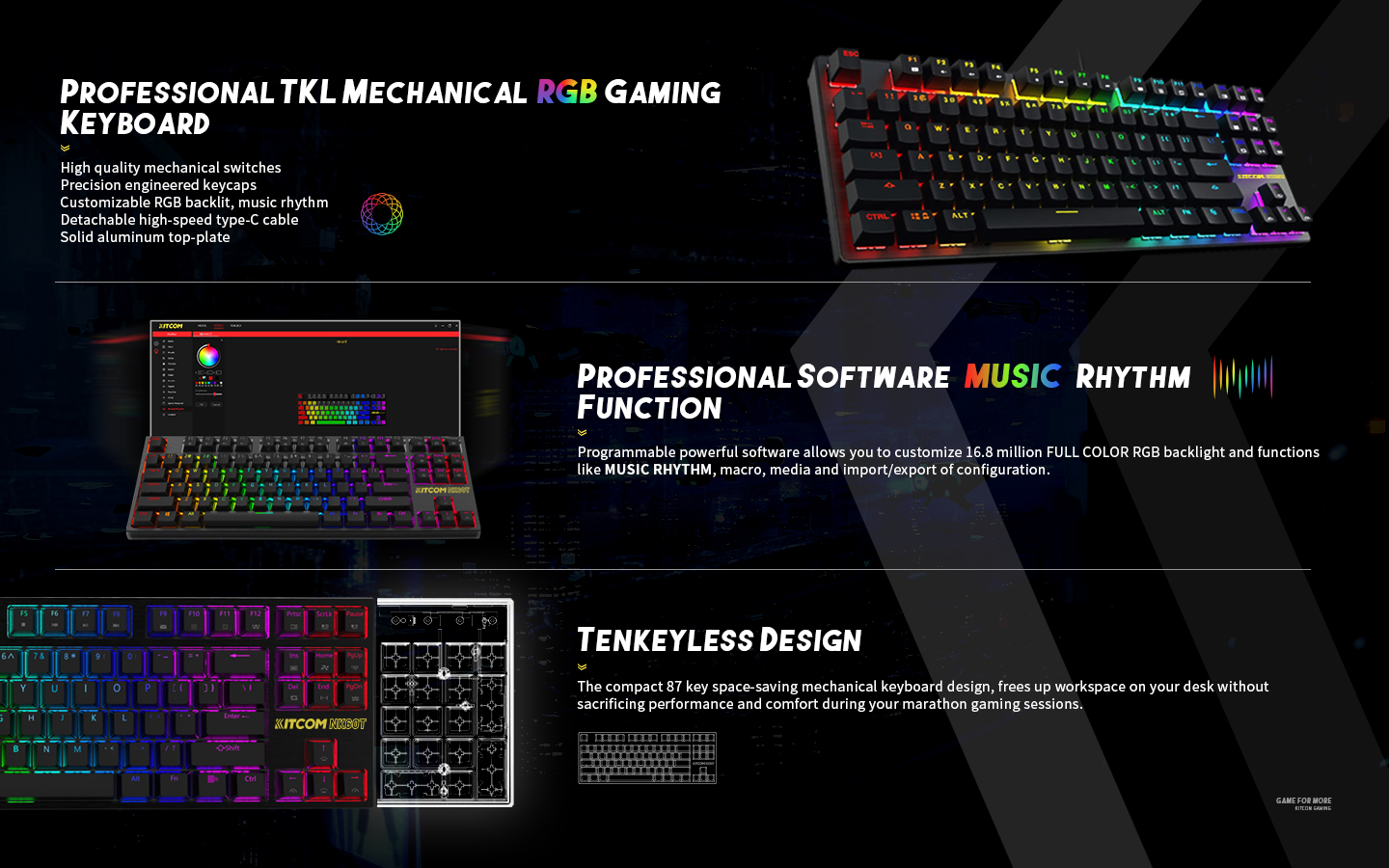 Professional TKL Mechanical RGB Gaming Keyboard
The KITCOM NK60T Tenkeyless mechanical gaming keyboard is a compact 87-key layout keyboard designed for durability. Featuring high quality Cherry MX equivalent OUTEMU mechanical switches, durable ABS double injection keycaps, detachable high speed USB Type-C cable, and a solid aluminum top-plate, the NK60T mechanical keyboard is the perfect daily mechanical keyboard to provide ultimate gaming performance.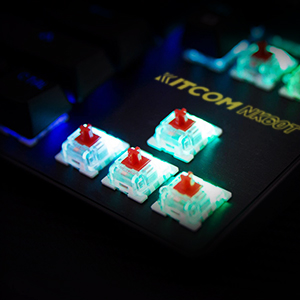 Professional RED Switches
Ultra-durable keys tested to 50 million keystrokes
Actuation Force: 45gf +/- 15gf
Actuation Point: 2.0mm +/- 0.6mm
NK60T mechanical gaming keyboard is equipped with high quality professional custom RED switches OUTEMU, which are linear, top-to-bottom switches. These switches require less force to press down and the keys feel smoother and easier to use. No tactile "bump" but very quiet and responsive. A great choice for work and play!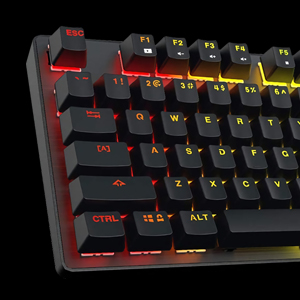 Fantastic RGB Backlit
Default setting with 14 different lighting modes and 9 highly recognizable colors. Programmable powerful software allows you to customize 16.8 million FULL COLOR RGB backlight and functions like MUSIC RHYTHM, macro, media and import/export of configuration.
FN Function and RGB LED Settings
--FN+(F1-11): Multimedia function
--FN+F12: Macro setting
--FN+Ins: Advanced Reactive, Ripple, Cursor, Aurora, Water-drop
--FN+Home: Radar
--FN+PgUp: Meteor
--FN+Del: Spectrum, Breathing, Marquee, Stars
--FN+End: Reactive, Halo
--FN+PgDn: Wave ( four directions)
--FN+Left/Right: Backlighting speed adjustment
--FN+Up/Down: Backlighting brightness adjustment
--FN+WIN: WIN lock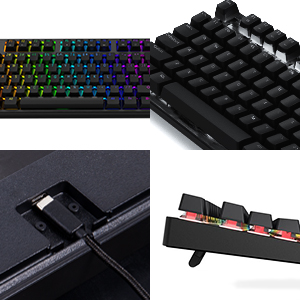 Extreme Durability, Long Life-expectancy
The PC Gaming keyboard is constructed of aircraft-grade anodized brushed aluminum top-plate with plate-mounted mechanical keys and switches that stand up to tough gaming conditions.
Double-shot injection molded ABS keycaps pass 50 million times keystroke test.
Detachable high-speed Type-C nylon braided cable, gold-plated USB connector for a reliable connection.
Wide Compatibility
Supports computer system including Windows10, Windows 8, Windows 7, Mac OS X, Windows XP, Windows VISTA, etc. (Note the multimedia shortcut keys are not applicable in MAC system.)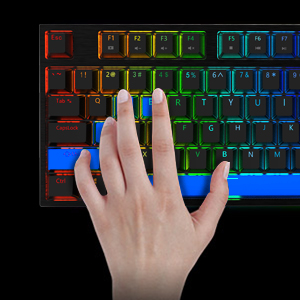 N-Key Rollover (NKRO)
100% anti-ghosting 87 keys are abrasion resistant and conflict free/N-key rollover ensures the most accurate simultaneous key presses.
Fully programmable - Reassign any key or set up the most extreme macros for effortless gaming.
Package Contents:
Keyboard*1
Type-C Cable*1
Keycap Puller*1
User Manual*1