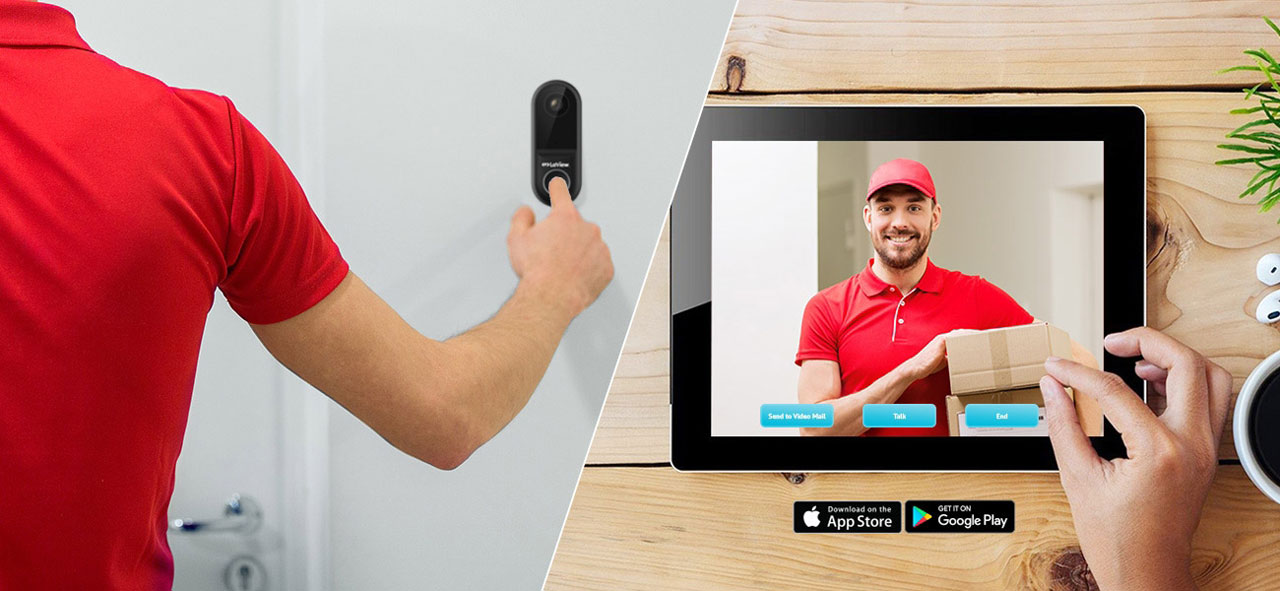 LaView DB6 doorbell camera (LV-PDB6)
LaView's 3rd generation video doorbell camera, the battery-powered DB6 features 1080p viewing quality, ultra-wide viewing angle, color night vision under starlight & monochrome night vision in complete darkness, and motion detection, all in an IP53 weather-resistant casing. So you can see who is coming and what goes on at your entrance, day and night, rain or shine. This Wi-Fi video doorbell supports video footage storage in Cloud or on a microSD card up to 128 GB (sold separately). A FREE LaView mobile app receives motion detection push notifications, and lets you check in on your camera to see live feed or recorded footage, all from the convenience of your phone or tablet.
Setting Up Your Laview Device With Amazon Alexa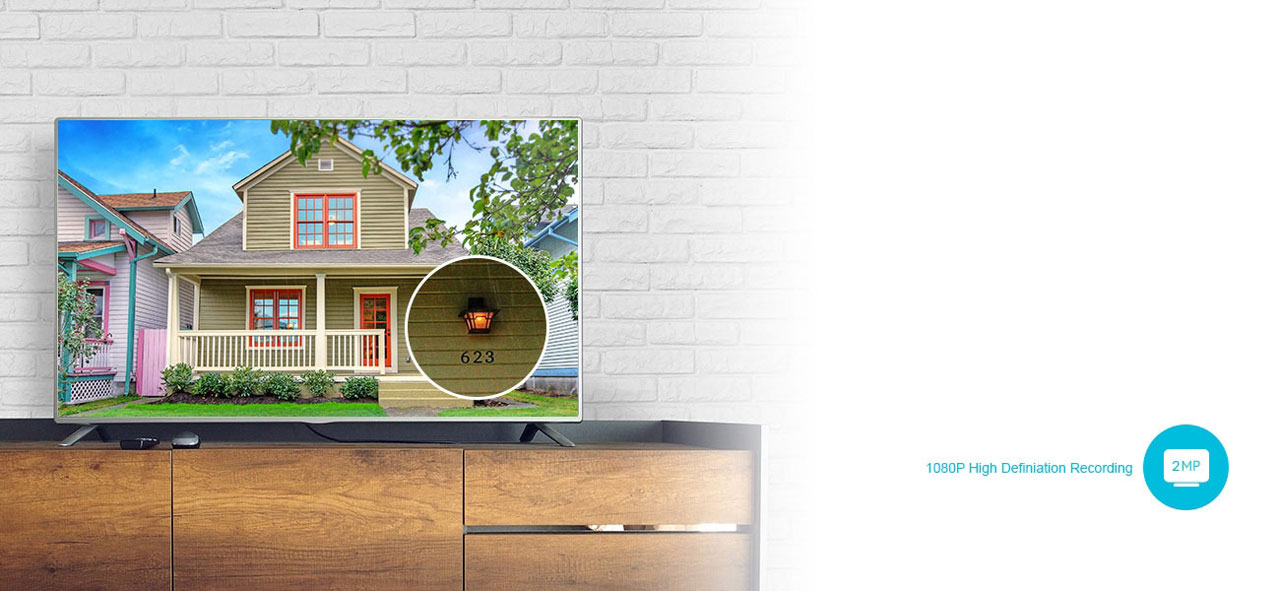 HD 2MP Resolution: Next Generation Doorbell Surveillance Camera Coverage
The DB6 upgrades your front door viewing experience with full HD 2MP resolution. That means each unique image captured by this premium doorbell security camera contains 1920 x 1080 pixels; that's over 2 million pixels! This is the industry's leading resolution option for doorbell cameras. With that, the DB6 guarantees you the best view of your entrance with crystal clear detail in both your livestream footage and playback recordings!
See it All with 140° Vertical Viewing
The DB6 adds on layer after layer of upgraded viewing to make the best video surveillance doorbell on the market. Its 140° vertical view ensures you see everything that occurs at your doorstep. That means if you have a package delivered, or the kids arrive home, you'll have a full view of them, no matter where they approach from.
Audio Features for Comprehensive Doorbell Camera Coverage
The DB6 wouldn't be a doorbell camera without a traditional doorbell chime! It easily connects to your existing doorbell chime to maintain your same pleasing tone that lets you know when someone is ringing. When a visitor rings, you'll be able to take advantage of the camera's built in mic and speaker for two-way audio. This two-way talk capability allows you to communicate with anyone at the door. Greet the kids as they arrive home from school. Tell a delivery person where to place your package. Do this all while you are out or at work via our free mobile app!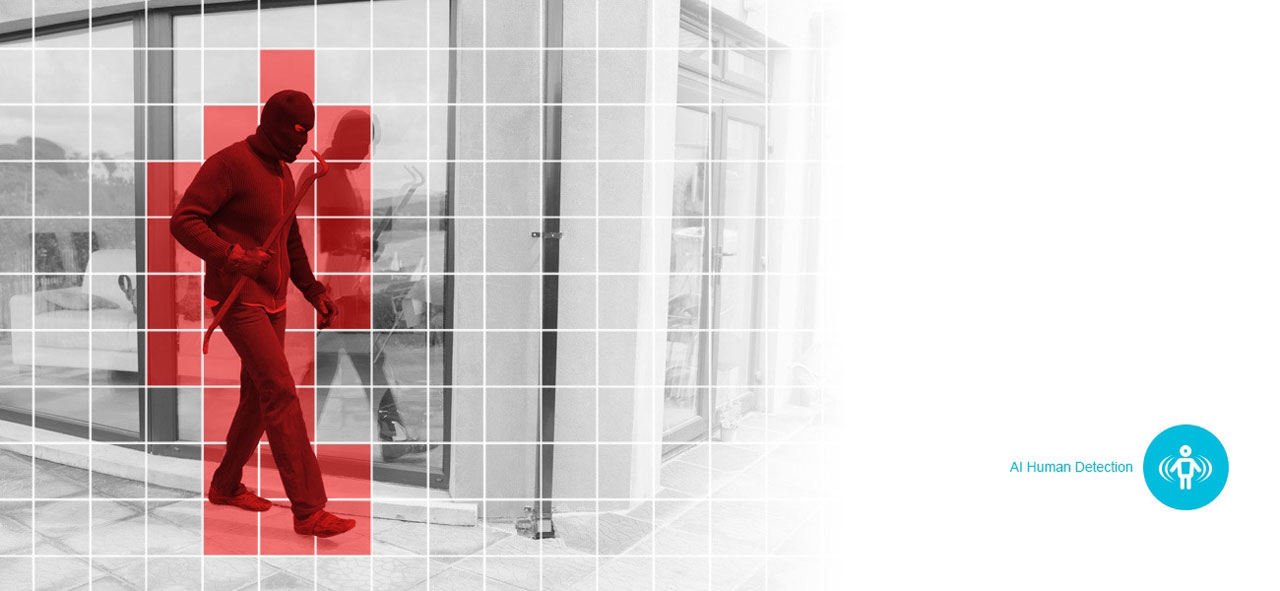 Upgrade Your Motion Sensors with AI Human Detection
This doorbell camera is keen on keeping you up to date with everything that transpires in front of your door. For that reason, we've included completely human detection settings. This helps you avoid innocuous motion alerts and false alarms brought on by inanimate objects (i.e. cars driving by or tree branches swaying in the wind). It keeps you alerted to only the movements that matter, to ensure you have the best front door coverage available.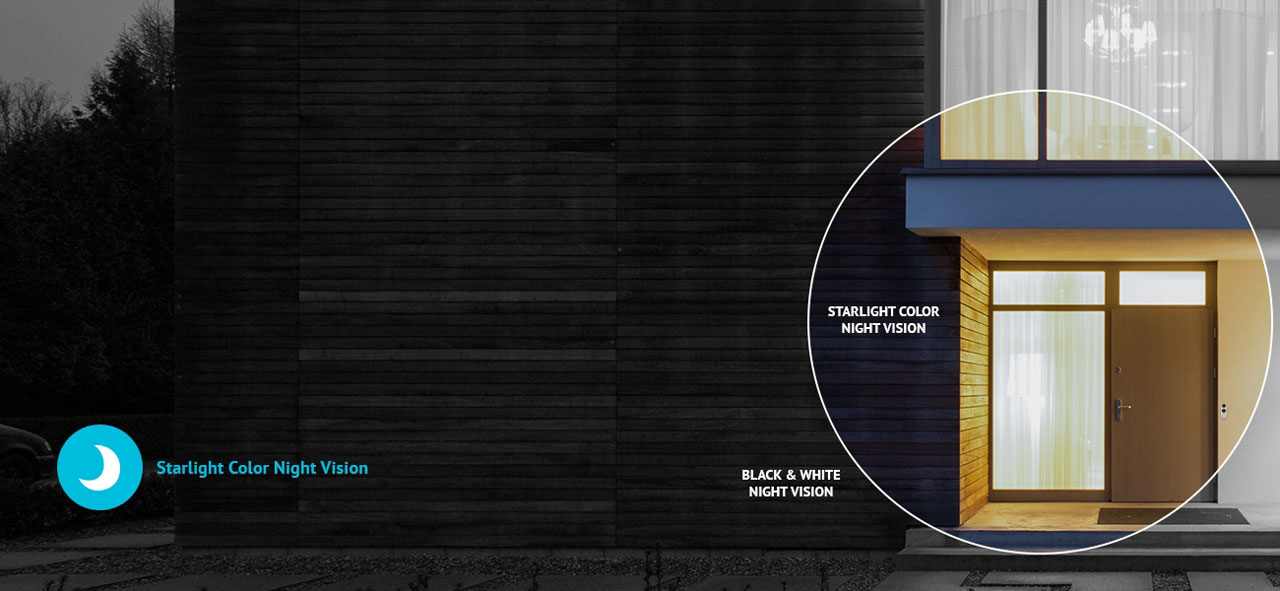 Illuminate Your Doorstep with Starlight Color Night Vision
This camera takes front door coverage into nighttime with the most sophisticated night vision doorbell surveillance in the industry. The DB6 is equipped with Starlight Color Night Vision. This full color night vision option allows you to maintain a true color view of your doorstep's surroundings even in extreme low light conditions. You'll be able to see visitors' hair color along with the colors of their clothing to ensure you are only opening your home to desired guests. Starlight Color Night Vision illuminates your doorstep in brilliant color, up to 16ft, to keep you and your loved ones safe and secure through the night.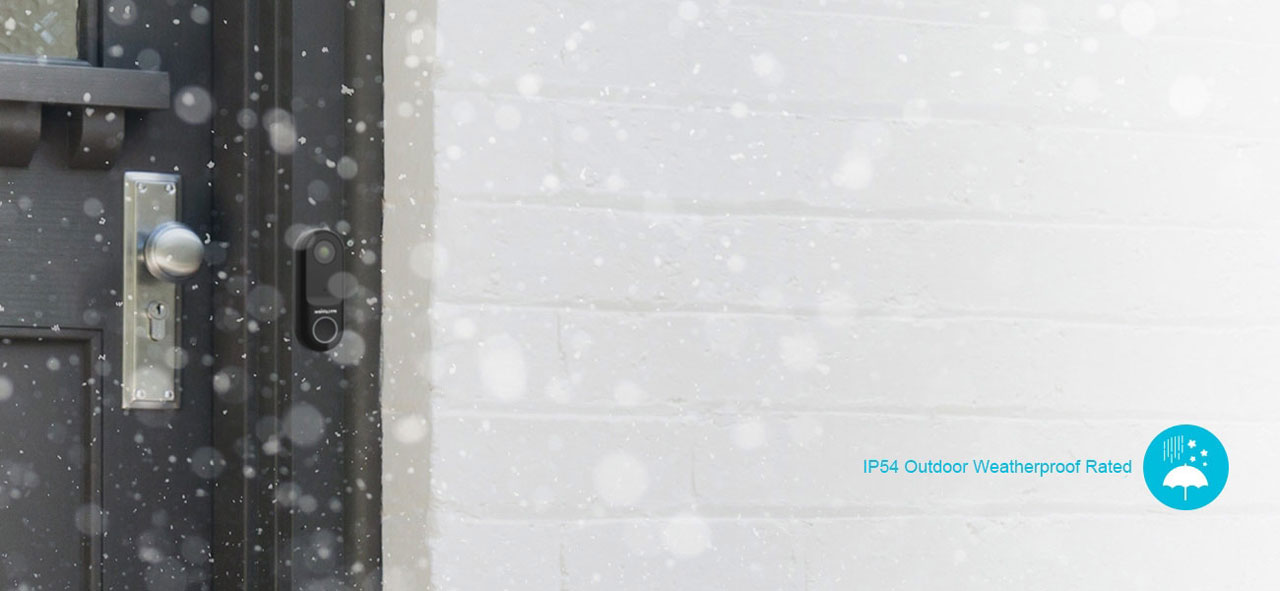 IP53 Weatherproofing—Doorbell Surveillance Camera Coverage in Any Weather
We built the DB6 doorbell camera to last. With durability and reliability at the forefront of our design, we made the camera IP53 weatherproof rated. This makes it suitable for all weather conditions, guaranteeing you functionality in any climate. You'll find this to be far beyond the industry standards for doorbells. Many of them are simply not weatherproof! This makes the DB6 the perfect outdoor doorbell security camera regardless of your home being equipped with an awning or not. This weatherproof doorbell surveillance camera will keep you up and running with a premium view of your doorstep, rain or shine!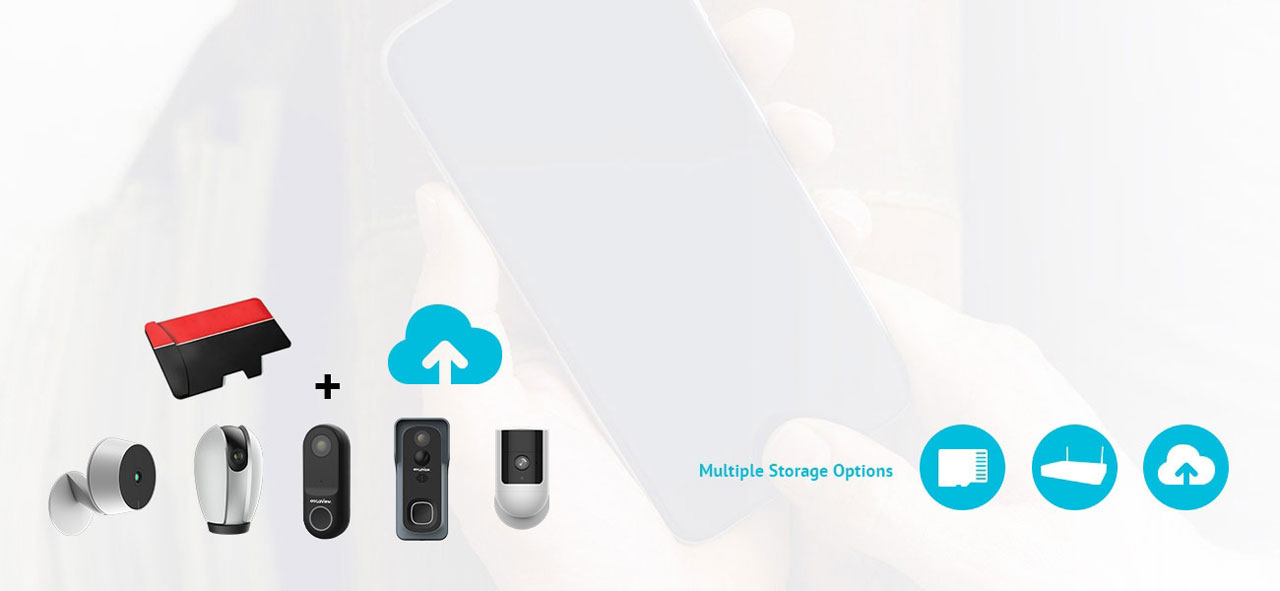 2 Easy Ways to Store Your HD Footage
At LaView we are all about creating the best user experience with the most convenience and flexibility. With that in mind, we have included 2 easy options for recording and storing your important HD footage with the DB6. First, you can record locally with a micro SD card up to 128GB. This built-in storage slot makes for easy physical access to your footage. Secondly, if you want expanded storage with no physical limitations, try our affordable Cloud service. The LaView Cloud will open up your doorbell cameras to unlimited access and expansive storage. Choose the option that best fits your needs or incorporate them in any combination for extra backup and reassurance.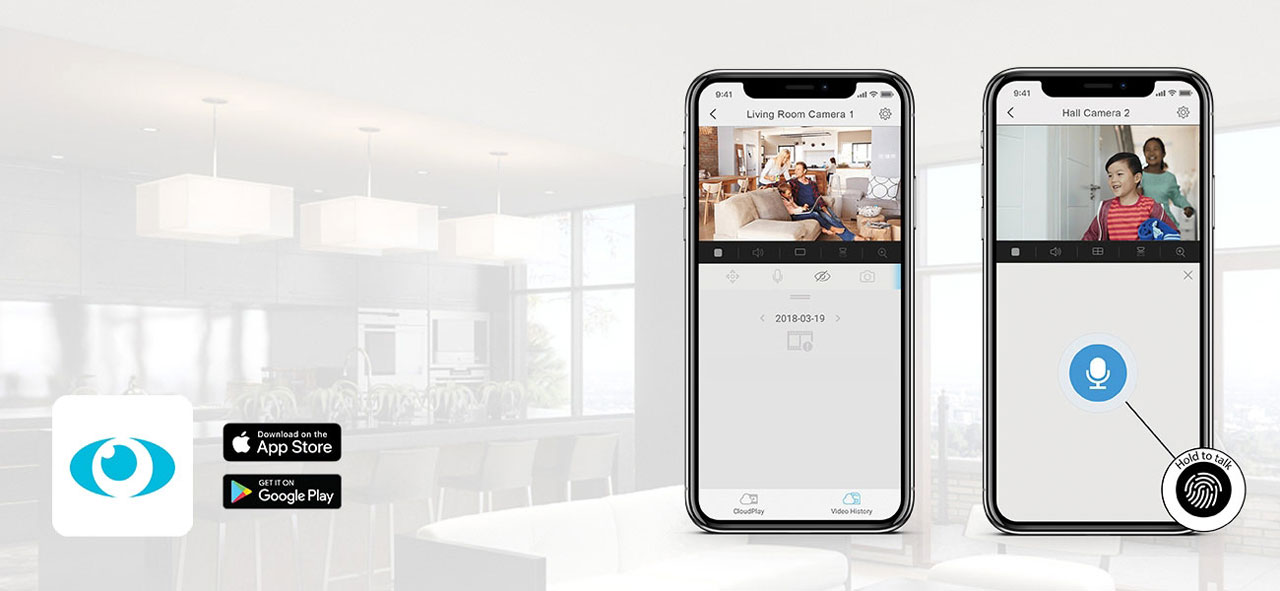 Integrated Security Solutions—ONE Easy App
The LaView app is the easiest way to connect your cameras in an integrated, all-in-one viewing experience. Motion alerts via the app will keep you aware of what transpires on your property, with the ability to instantly review the event that triggered the alert or view your livestream footage. Stay connected, 24/7, with the LaView app.
Features at a glance
Smart AI human detection guarantees you will know when anyone approaches your doorstep. Your DB6 doorbell camera will send you mobile push notifications anytime these sophisticated motion sensors are triggered.
The DB6 doorbell camera provides you the multiple storage options. You can choose to record with LaView's encrypted AWS Cloud server for expanded storage and unlimited remote access.
Connects to mechanical chime, digital chime or LaView USB wireless chime (sold separately)
Upgraded, crystal clear HD 2MP 1080P clarity brings you detail like never before.
Supports up to 128GB microSD (not included) for easy onboard storage. This ensures the safety and storage of your footage with physical accessibility as you need.
140° field of view gives you a full view of your doorstep, expanding your viewing experience. This will keep you aware of anyone within the vicinity of your doorbell security camera system.
IP53 weatherproofing keeps your HD doorbell surveillance camera protected from the elements. This ensures reliability and functionality year-round, regardless of the weather.
Up to 150ft Wi-Fi transmission distance makes installation even easier. Follow the easy steps to connect the wiring and then connect to your Wi-Fi network and you're ready to record; it's that easy!
33ft IR night vision keeps you aware of your doorstep's surroundings in extreme low light conditions.
Download the FREE LaView app to remotely access footage and your live view. Instant access with the app will keep you connected at all times!
Built-in 6000mAh rechargeable battery support up to 3 months use with 1 charge.