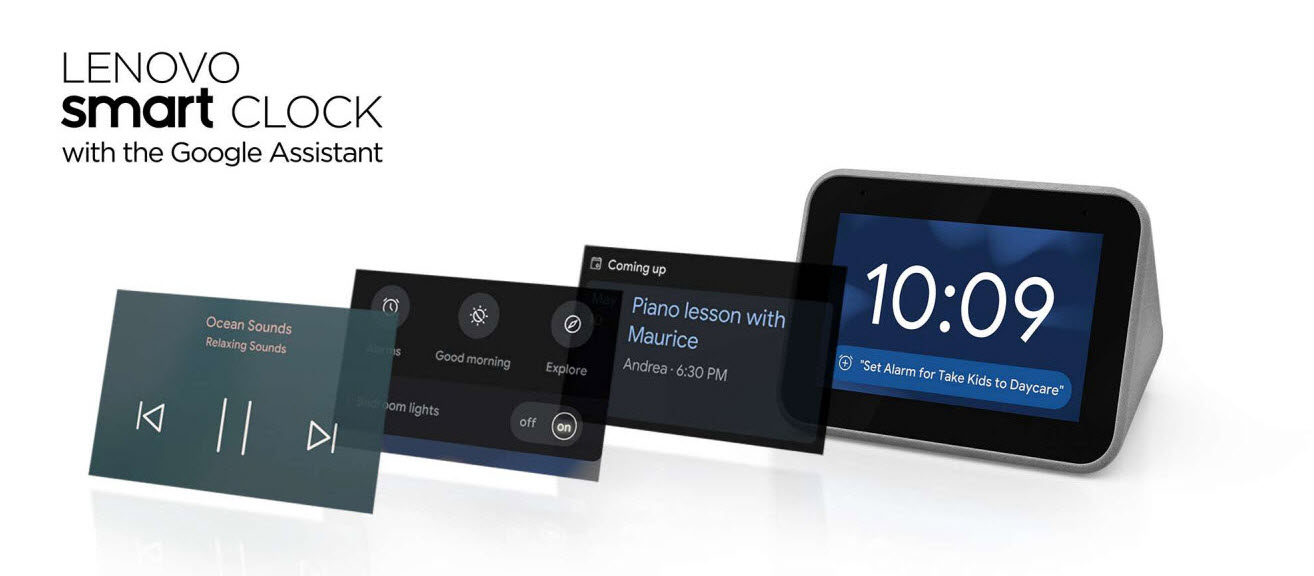 Smart Help Around the Clock
From morning to night, Lenovo Smart Clock with the Google Assistant is there to free your hands. Use your voice to manage routines, listen to music, control smart home devices, and much more. Just say "Hey Google" to get started. When you do not need help, it will showcase time on the 4" touchscreen which automatically adjusts brightness level based on light conditions. See brightness increase gently in the morning and brightness decrease slowly at night.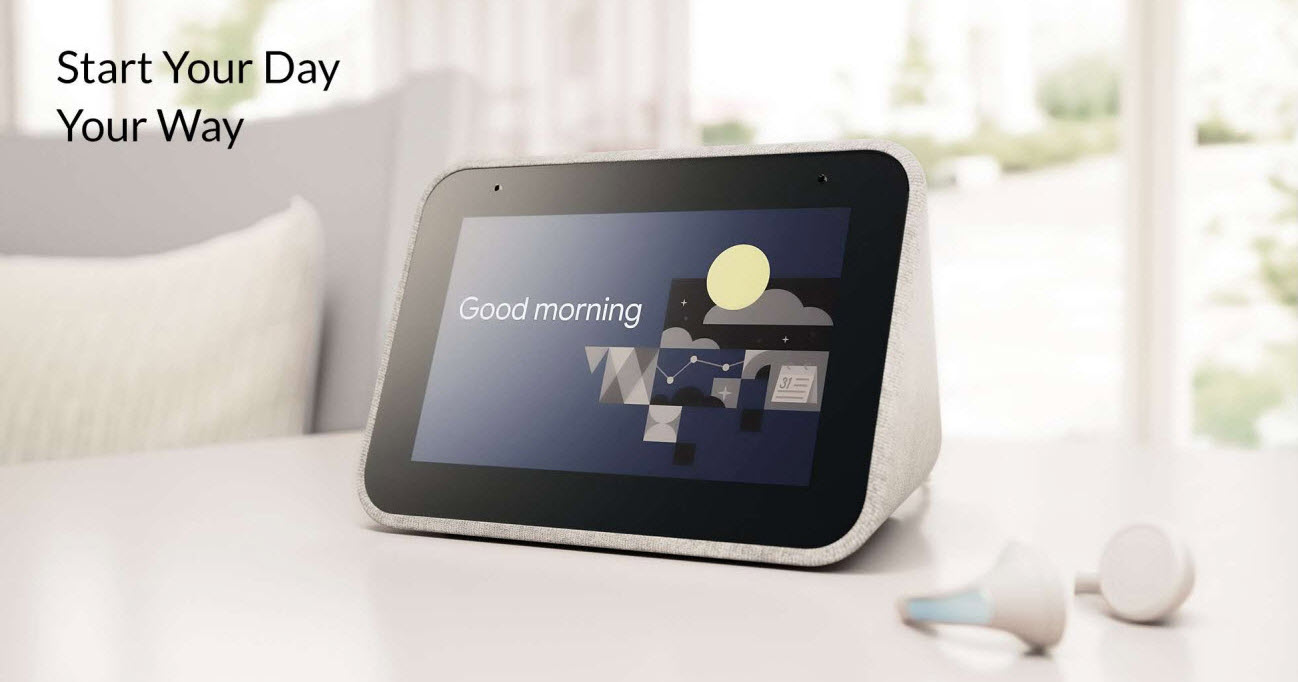 Lenovo Smart Clock with the Google Assistant lets you wake up feeling more rested. As the screen brightness gently increases, you can see yourself into the day. Set up a Morning Routine to bring you the local traffic, news, weather, and sports automatically. And if you need more rest, simply tap the device to snooze or dismiss the alarm.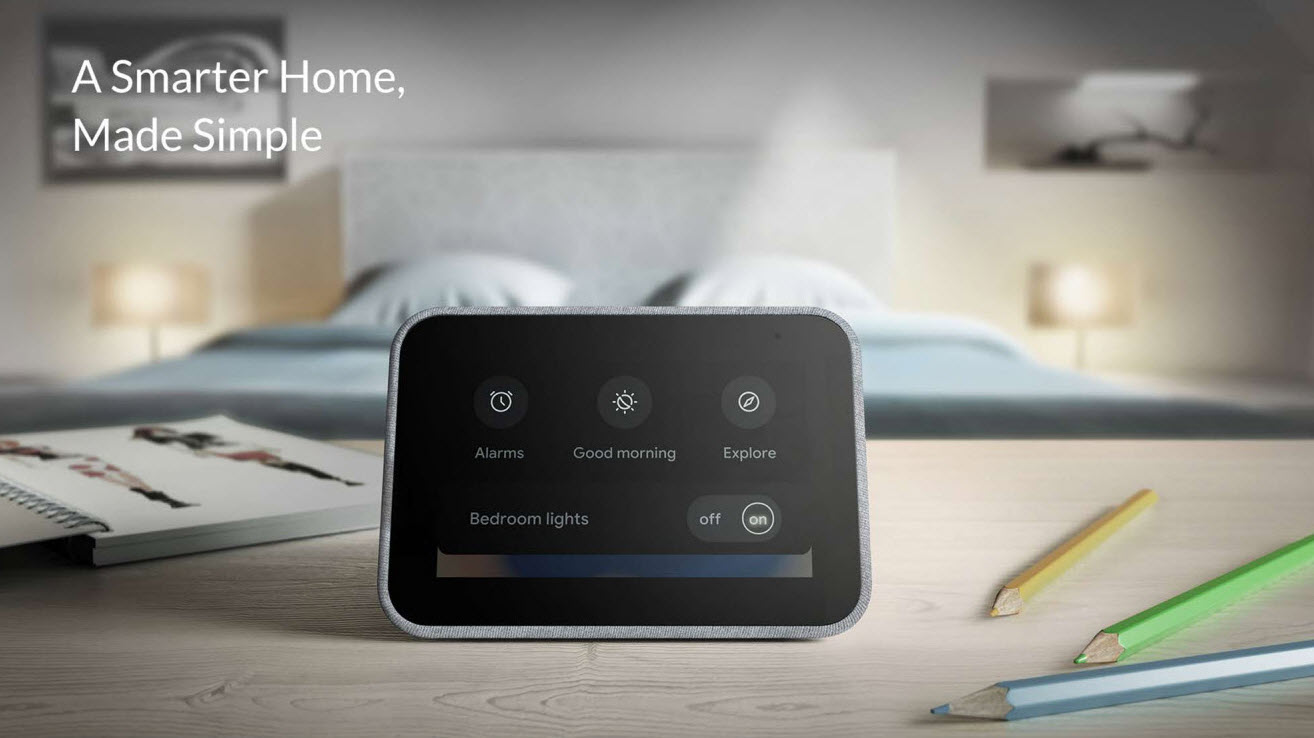 Lenovo Smart Clock with the Google Assistant works easily and seamlessly with over 30,000 smart home devices, across more than 3,500 different brands. Switch the porch lights off, turn on the expresso machine, or control any product featuring a 'works with the Google Assistant' badge—from the comfort of your bed, with just your voice. By making your home smarter, you can save time, too.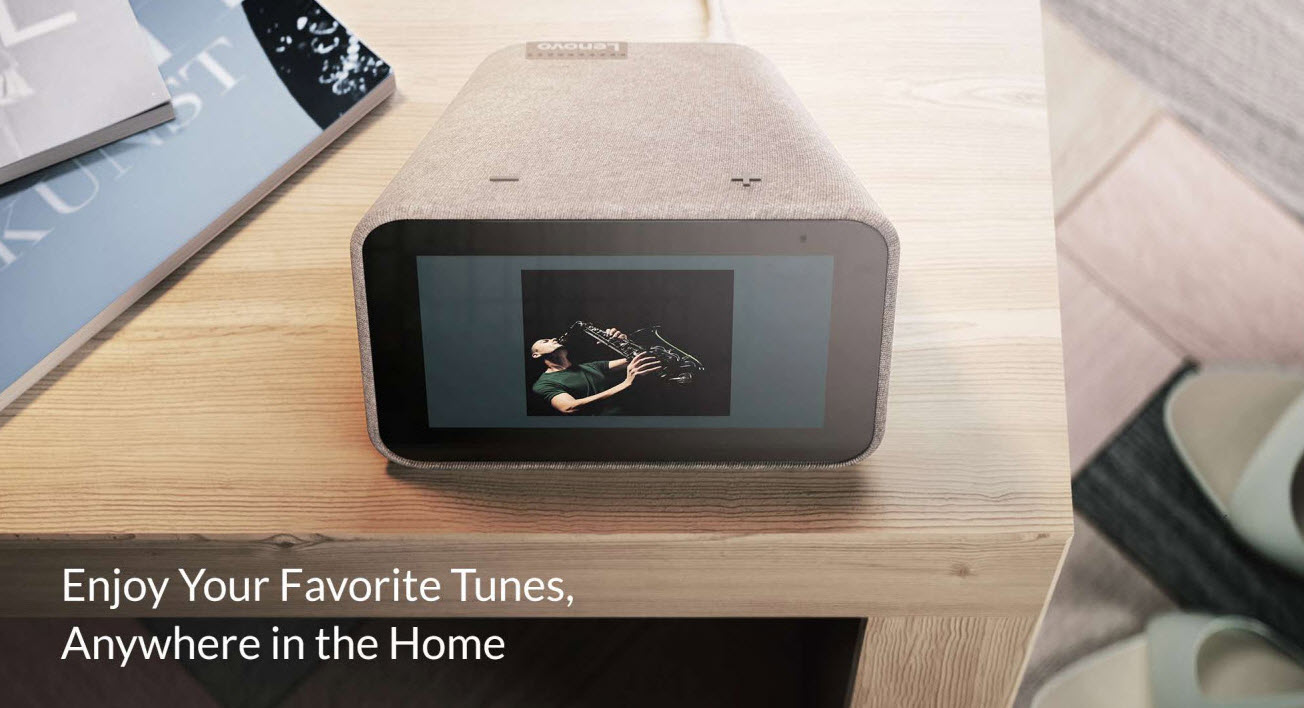 Music, podcasts, audiobooks, the radio. Lenovo Smart Lock with the Google Assistant lets you listen to what you like, when you like—even as you go from room to room. Group it with smart speakers to hear it across your home. You can also cast videos to your smart TV and music around your home through Chromecast. All you have to do is say the word.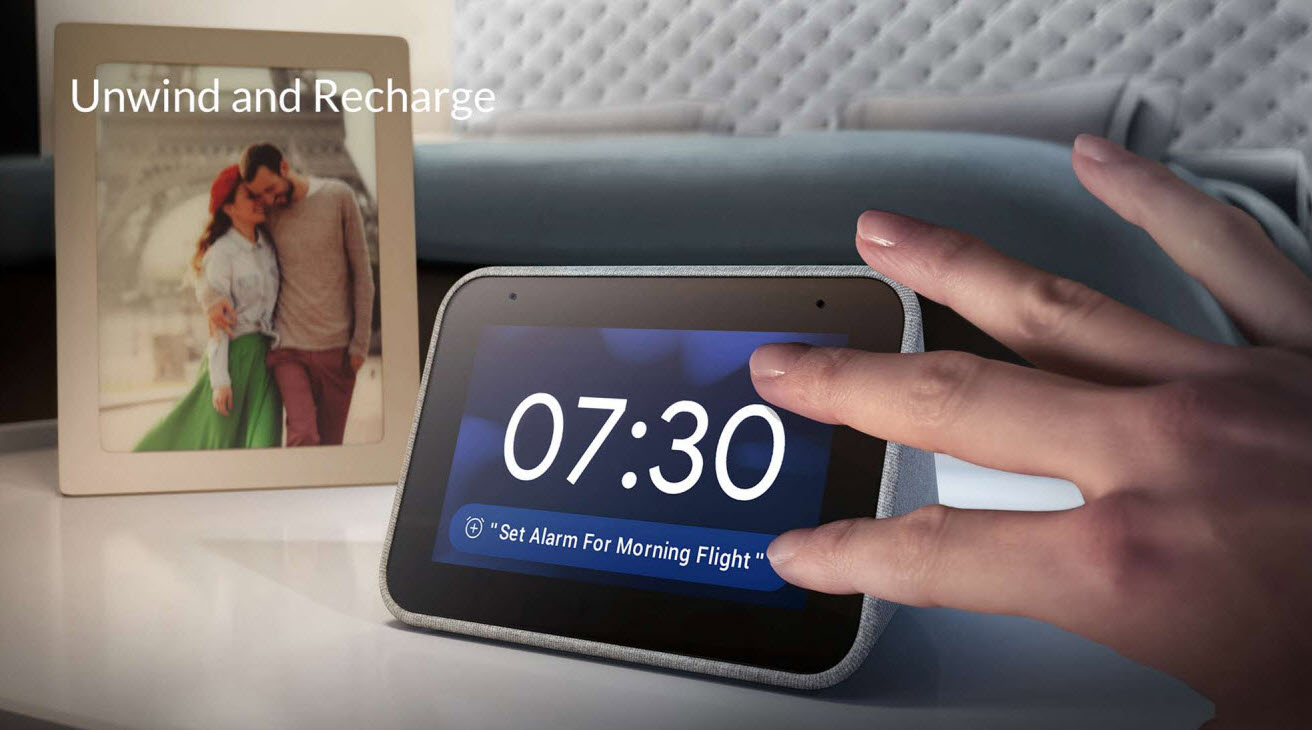 At the end of the day, let Lenovo Smart Clock with the Google Assistant help make your life easier. Activate your Good Night Routine to play music, dim the lights, and even lock the doors—without lifting a finger. Receive alarm suggestions according to your schedule. You can also recharge your phone via the USB port. Best of all, the 4" screen dims in the dark to give you a better night's sleep.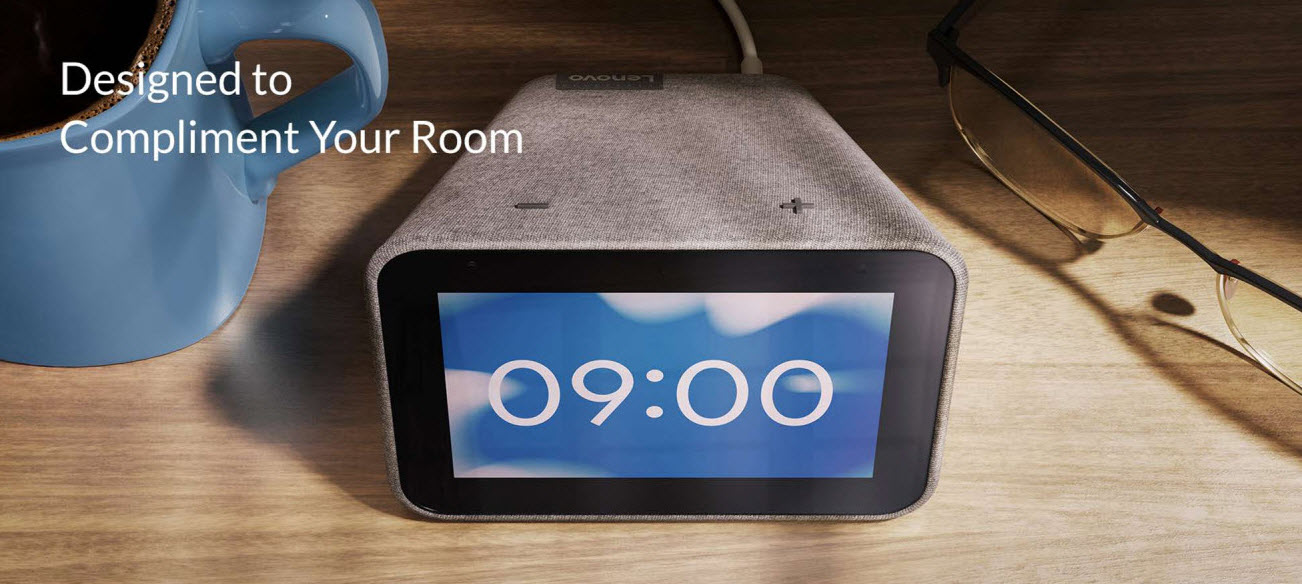 With its fabric soft-touch cover, the compact Lenovo Smart Clock with the Google Assistant blends perfectly into any room. During the day, when the 4" screen is not in use, it showcases the time with a choice of customizable clock faces. And to respect your privacy, there's a convenient mute button to stop the device from listening.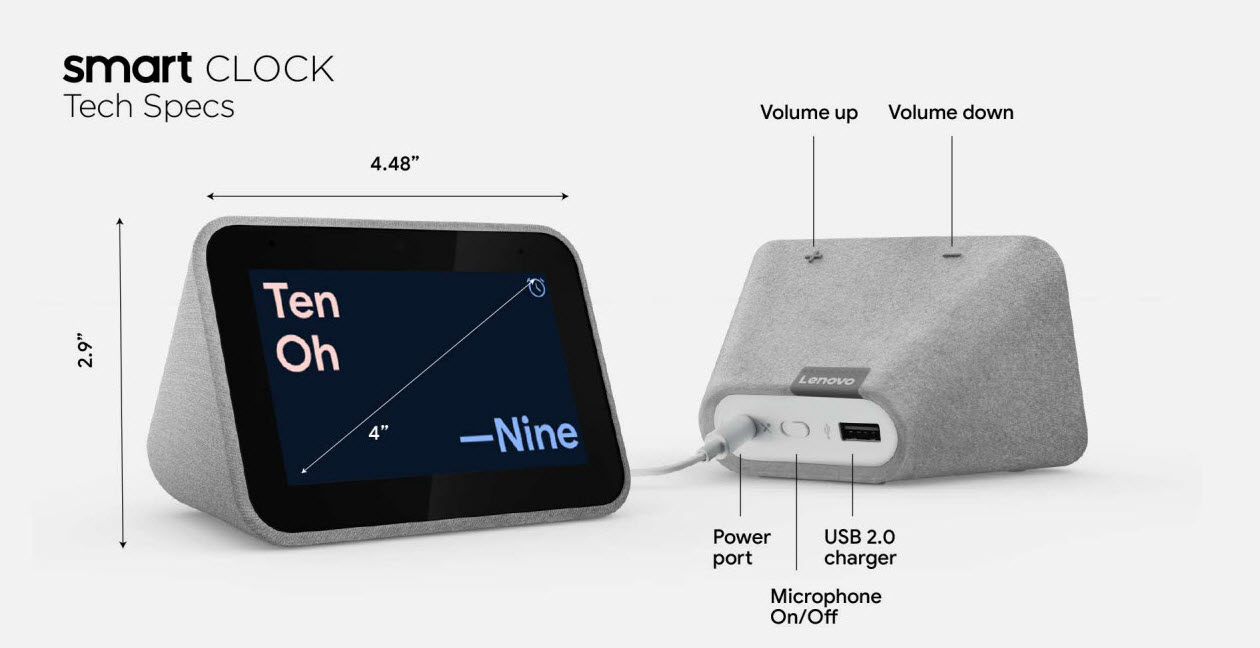 Supporting 30,000+ products from 3,500+ partners/brands