Wi-Fi THAT SETS YOU FREE™
Velop is a high-performing modular Wi-Fi mesh system for your entire home. It sets up in minutes and delivers a flawless, ultra-fast, full-strength signal.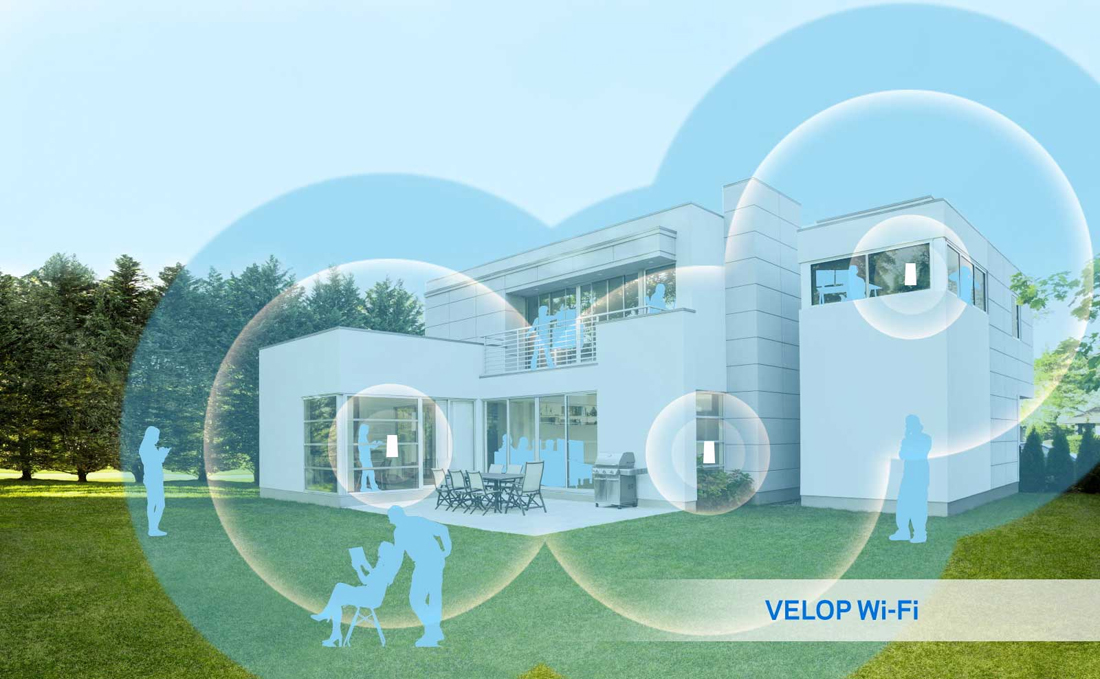 Velop is Pure Wi-Fi Freedom
Traditional routers may not reach the far corners of your home. But Velop nodes can be placed anywhere to provide you with full-strength Wi-Fi that's perfect for your unique situation.
Fits Every Home Size and Shape
Velop immerses you in Wi-Fi no matter what type of home you live in. It is modular and available in a one, two or three pack. This gives you the freedom to place additional nodes to reach difficult spots like the basement or backyard for flawless Wi-Fi everywhere.
Velop Works With All Home Types
Townhouse? Ranch style? Brick or steel? Compared to traditional routers, Velop is modular and performs well within every home type, situation and footprint. Simply add additional nodes to work around walls, problem areas or multiple stories.
---
MULTI-STORY HOME
Traditional homes with two or three stories and many walls will need three nodes. If you live in a much larger home, you may need to add a fourth node for full-strength Wi-Fi.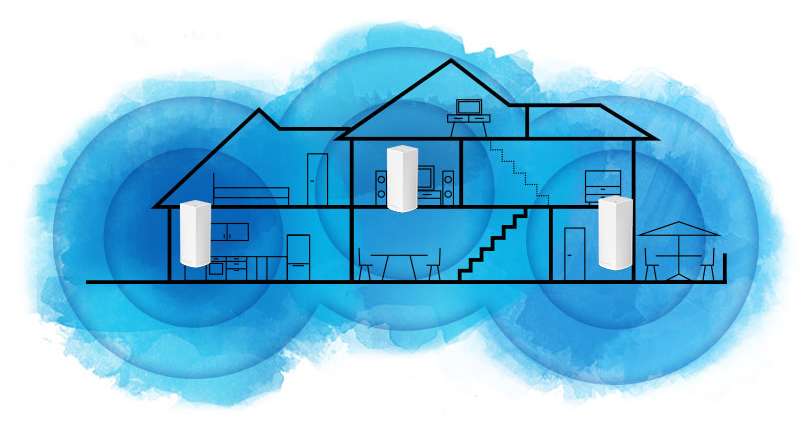 RANCH-STYLE HOME
For homes that are long with lots of square footage, a Velop system with three or four nodes will spread 100% Wi-Fi from one end to the other.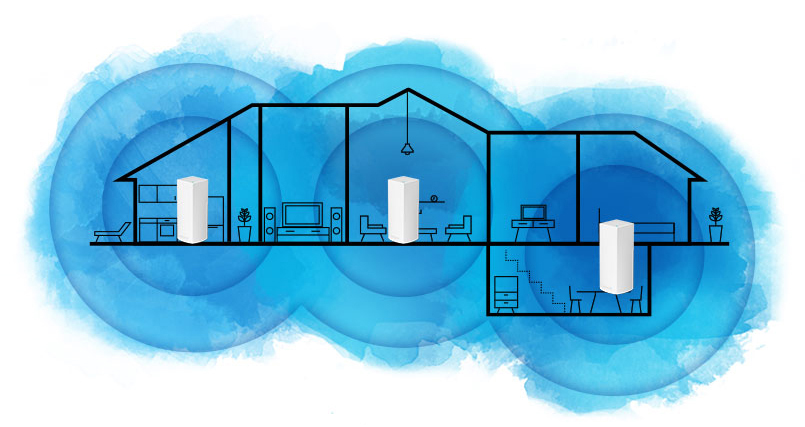 MODERN HOME
If you live in a 2-story, modern and contemporary home with metal construction, you will need two or three nodes for unobstructed Wi-Fi.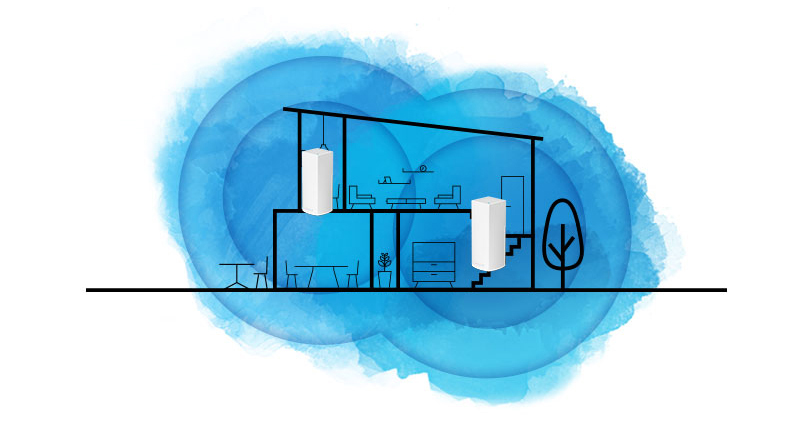 BROWNSTONE
For homes with lots of brick and concrete, or basements, like Brownstones, three nodes are necessary for unimpeded Wi-Fi.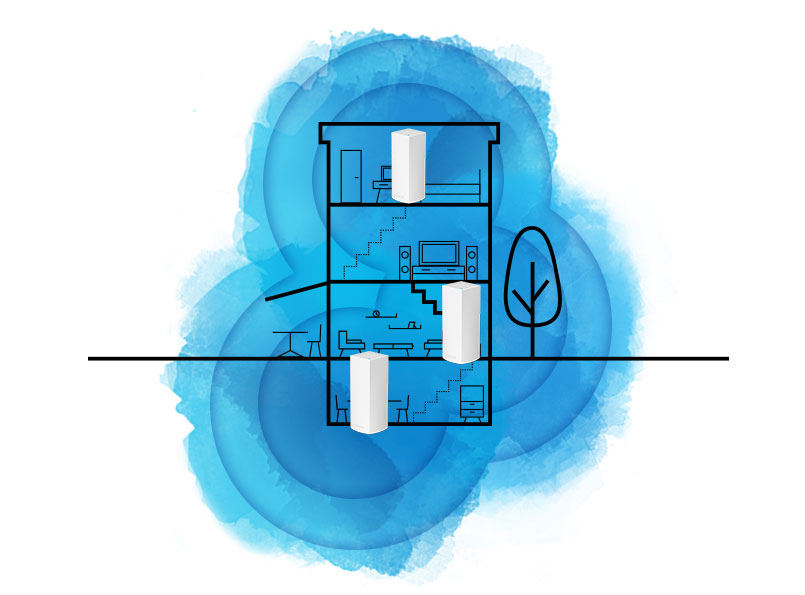 APARTMENT
One node is all you need for apartment life. But if you encounter interference from your neighbors' Wi-Fi, simply add a second node.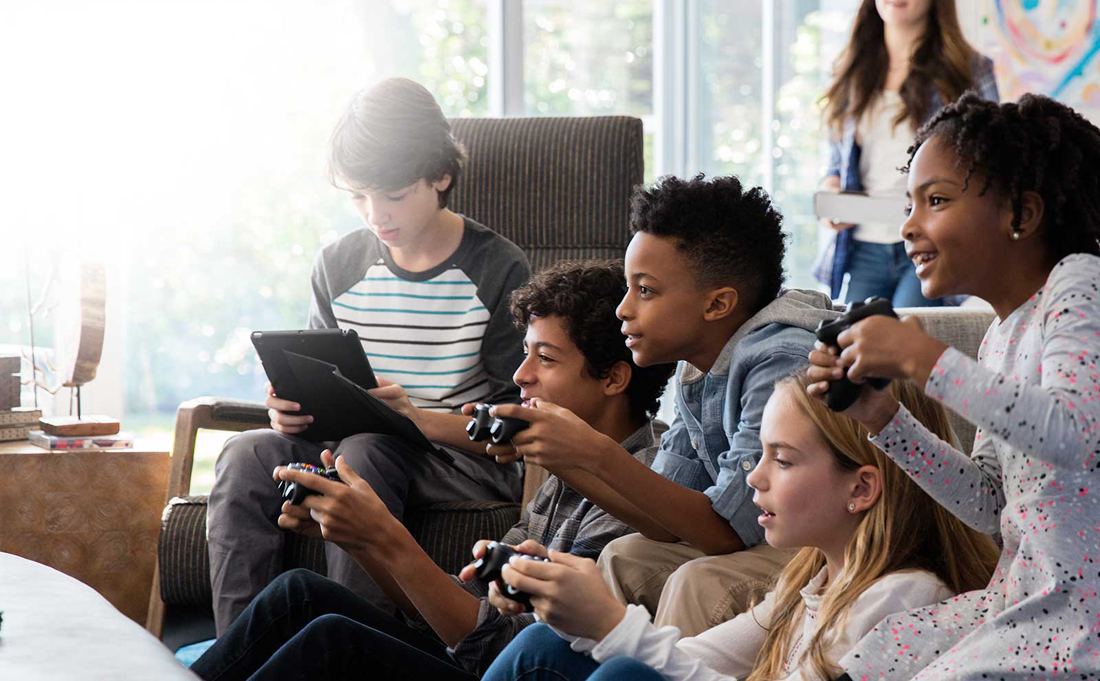 Freedom to Wi-Fi in Every Corner
Flawlessly fast, full-strength signal surrounds your entire home, including trouble spots like the backyard, bedroom or basement Rest easy knowing everyone in your home is free to stream, game and watch 4K/HD TV in peace.
100% Wi-Fi Mesh Network Signal
A Velop modular Wi-Fi mesh system outperforms traditional routers and range extenders giving you 100% seamless Wi-Fi without lag or buffering. With other Wi-Fi, the signal degrades as you move farther away from the router, leaving you susceptible to dropped connections. Velop gives you full-strength Wi-Fi everywhere.
VELOP
100%, full-strength Wi-Fi without degradation

OTHER Wi-Fi
Signal degrades incrementally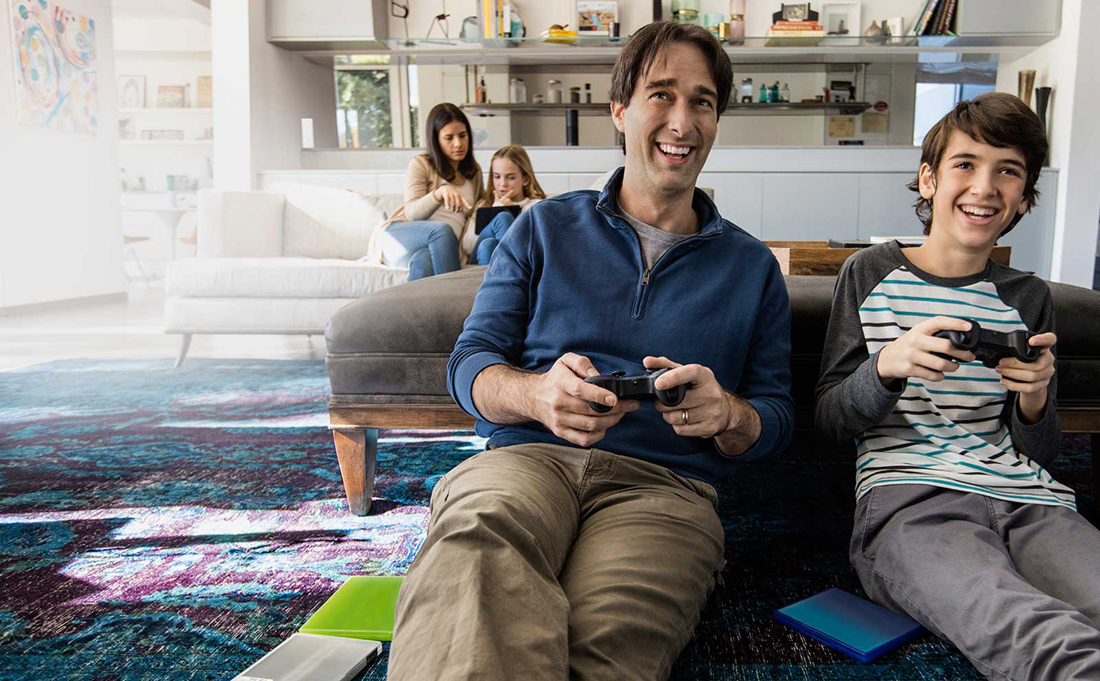 Dynamic Tri-Band Speed Means No Time for Buffering
Feel free to video stream while the kids are gaming online. Velop's Tri-Band technology dynamically changes to ensure and deliver blazing fast, seamless Wi-Fi to all devices for the ultimate in Wi-Fi freedom.
Enjoy the Freedom of One Wi-Fi Name & Password
The Velop mesh system operates as one network and continuously searches for your connected devices. This ensures a 100% seamless connection as you move throughout your home.
Velop
Multiple nodes work as one Wi-Fi mesh system
ONE Wi-Fi NETWORK NAME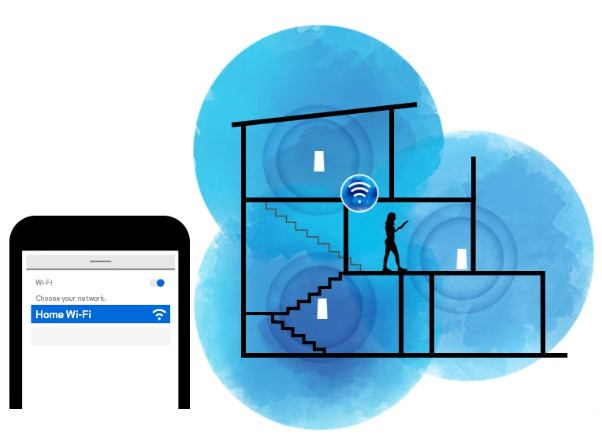 Other Wi-Fi
Requires manual switching between your router and range extenders
MULTIPLE Wi-Fi NETWORK NAMES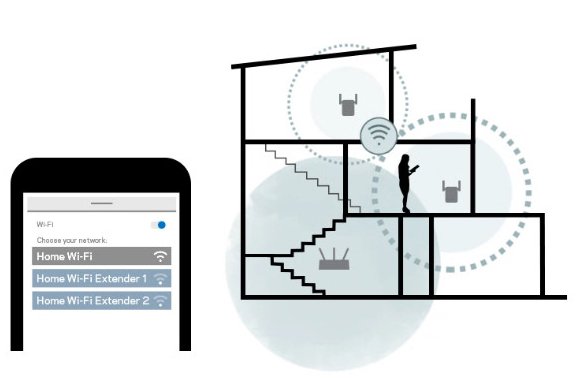 Easy to Set Up
Velop's intuitively easy setup will give you whole-home Wi-Fi freedom in minutes.
Manage and Monitor Your Wi-Fi From Anywhere
The Linksys App provides the freedom to access and control your Wi-Fi from home or remotely.

Parental Control
Keep your kids safe by restricting access to certain websites, creating boundaries and limiting Wi-Fi usage during homework and bedtime.
Device Prioritization
Give priority to streaming devices like Apple TV while your kids surf the web or play video games. This will easily prevent buffering and other devices from slowing down the network.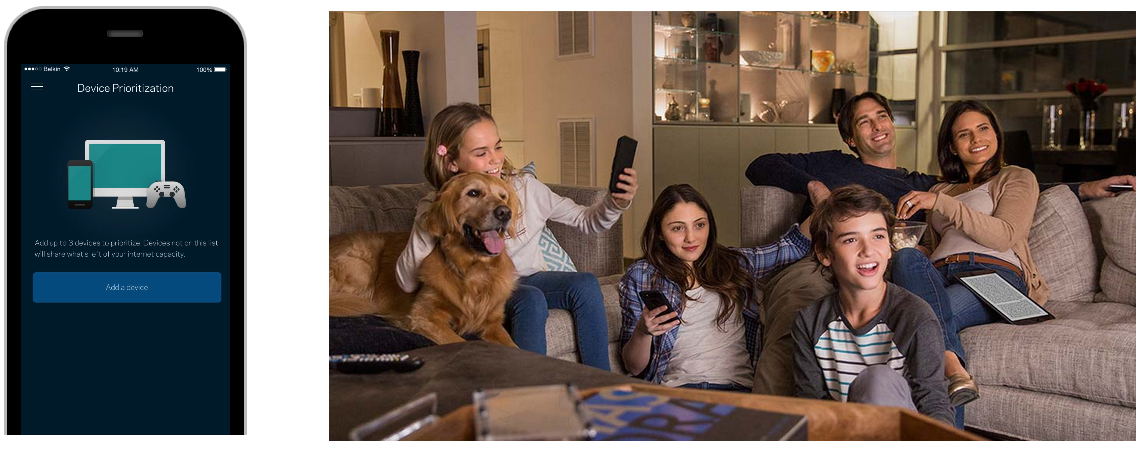 Guest Network
Easily share a guest network with friends and family. Just email or text them a unique and safe Wi-Fi name and password. It's simple and keeps your Wi-Fi secure.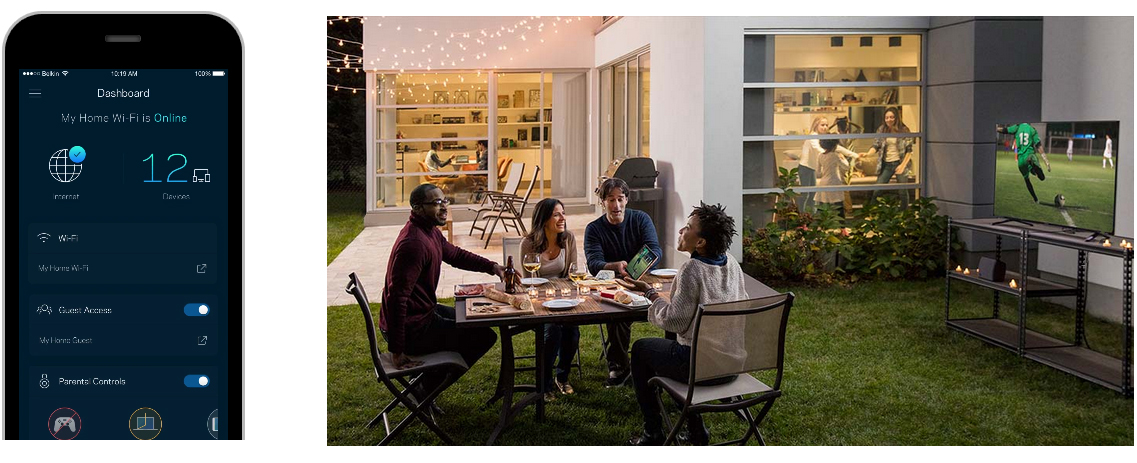 Speed Test
Monitor your internet speed by getting real-time upload and download speeds, all at the touch of a button.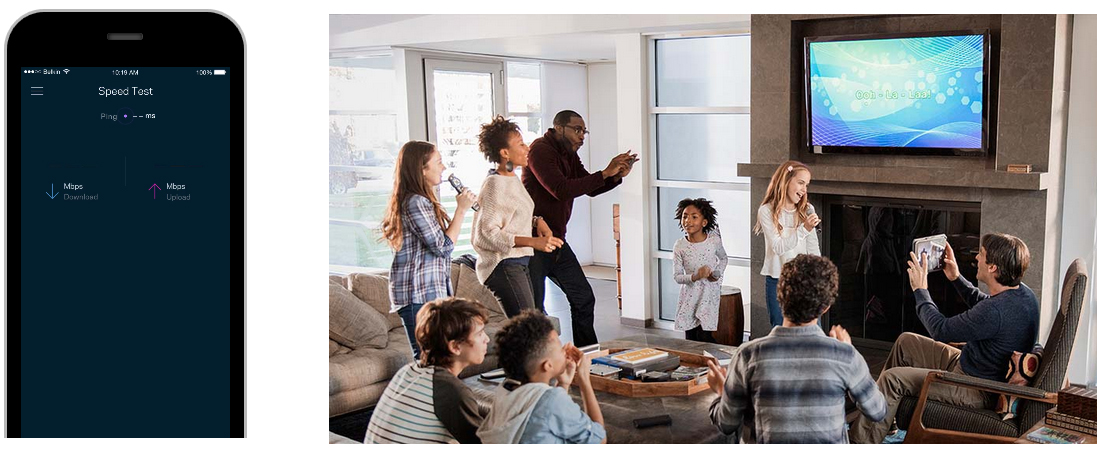 Auto Fix
Velop does the thinking for you. It automatically selects the best Wi-Fi channel, updates firmware to maintain security levels, and optimizes the system to avoid interference and ensure the strongest signal.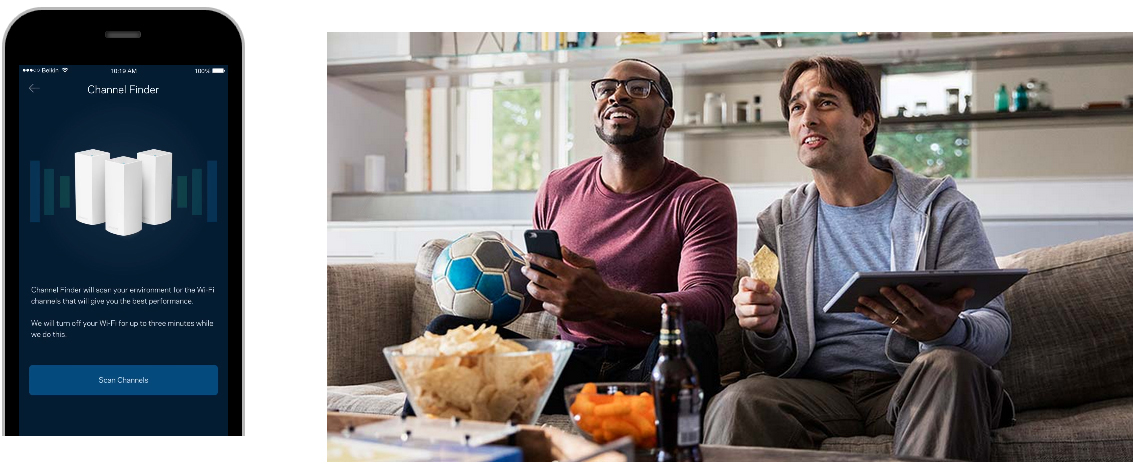 Designed to Fit in Anywhere
Velop's modern design can be placed anywhere in the home, from the kitchen counter, to your home office. It also comes in both white and black, which fits beautifully with any home style or accessories.