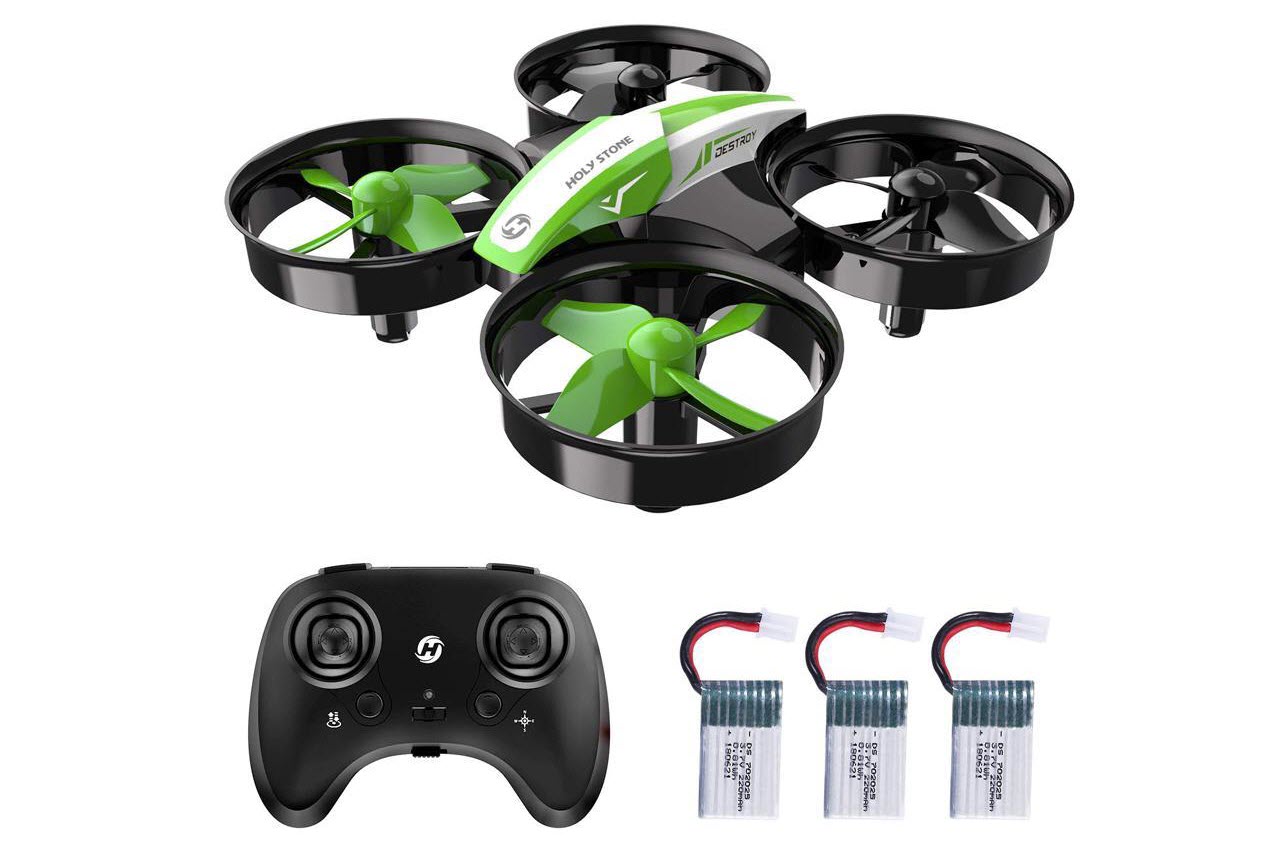 Holy Stone HS210 Mini Drone
Ultra affordable and beginner friendly, the HS210 quadcopter offers a great entry point in the world of unmanned aerial vehicles (UAVs). This indoor drone has features like Altitude Hold and Headless Mode for no-brainer control even for novices, and you can perform tricks of flip with simple press of buttons on the remote control. The quadcopter is palm sized, lightweight, and has propeller guards to protect users, furniture and the quadcopter itself. It comes with three batteries, with each lasting about seven minutes, to achieve a total of 21 minutes of fun time.
Kids under 14 must fly drones under supervision of adults.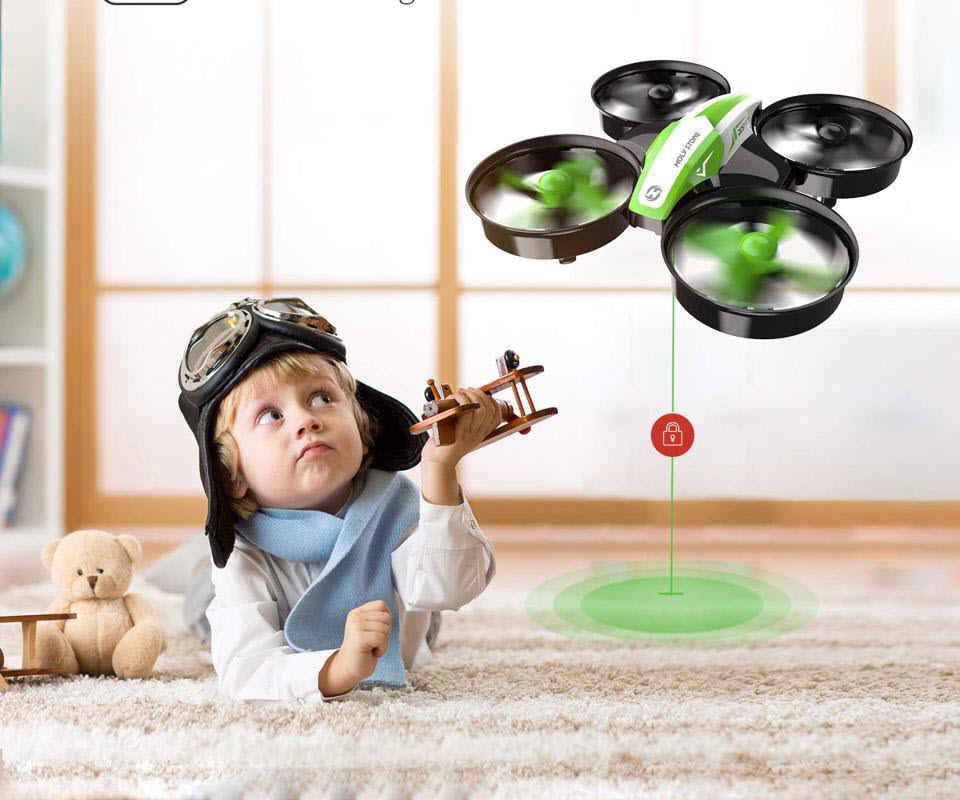 Altitude Hold
Altitude Hold enables the drone to hover at current height even when your hands off the controller.
3D Flips
Do tricks with 3D flips. Kids love this function. Dogs and cats like it too!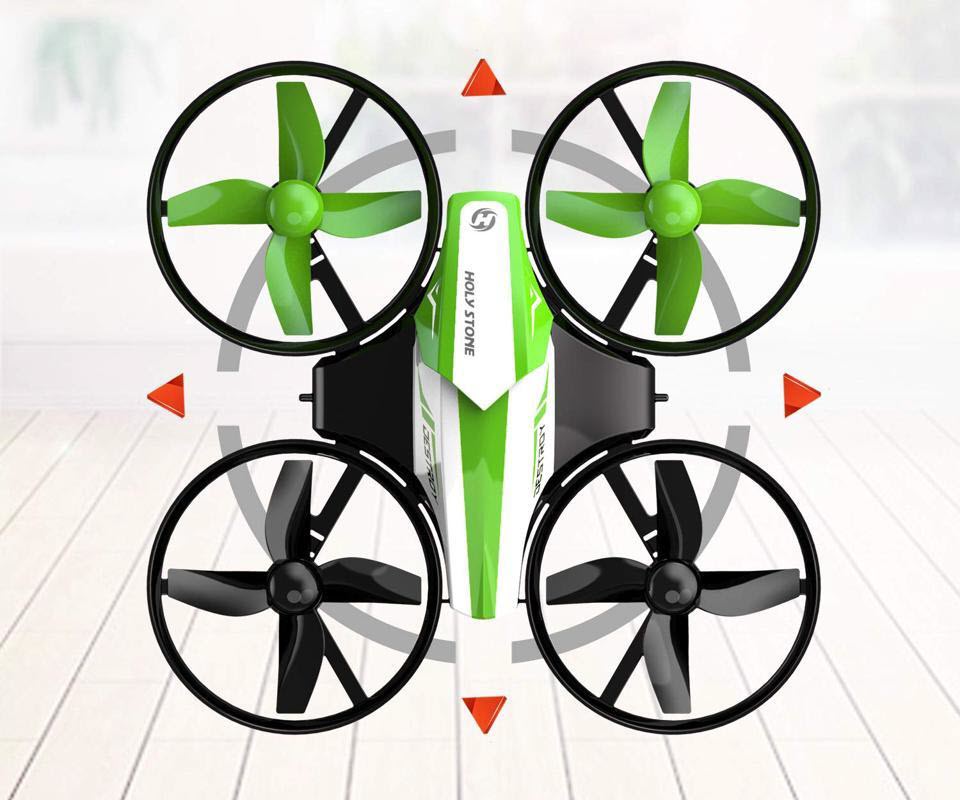 Headless Mode
Under Headless Mode, the front is always where you face. Tell directions with ease!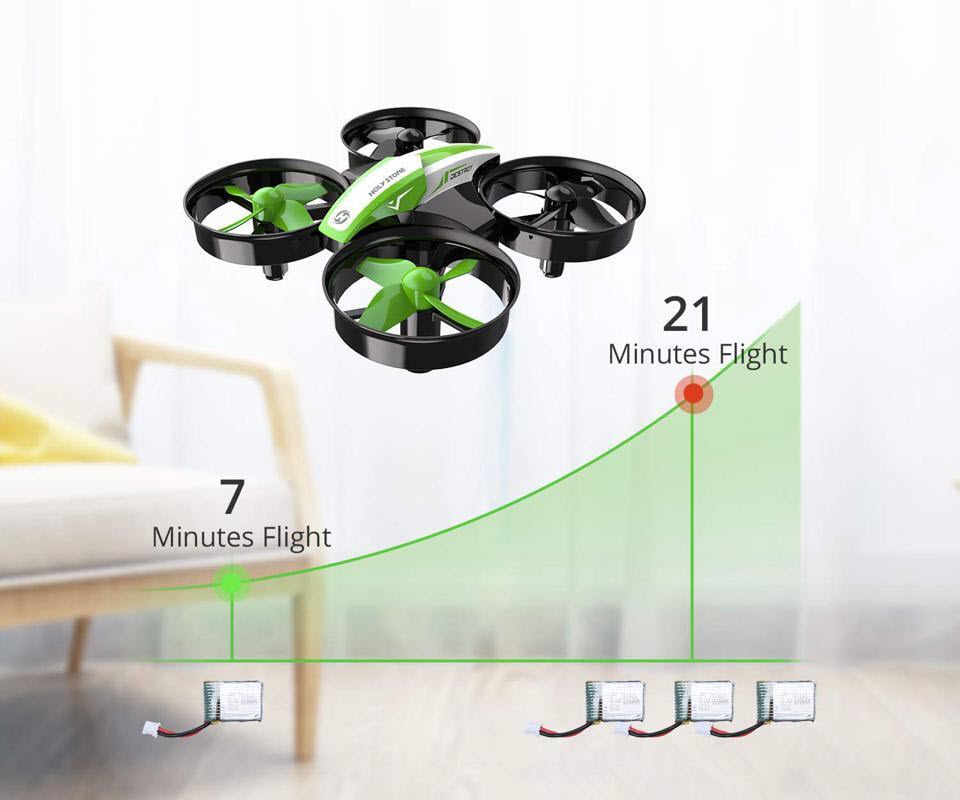 21 Minutes Flight Time
With 3 drone batteries in the package, the flight time is prolonged up to 21 minutes. Charging time for each battery is 40-60 minutes. The red indicator light on USB charging cable keeps on under charging and turns off when fully charged.
3 Speed Modes
Low, middle and high speed modes for pilots with different skill levels.
Easy Start/Stop
Just press down one key to start or land the drone. EASY OPERATION!
Low Battery Alarm
When the drone battery is low, the transmitter will constantly beep. Never lose the drone!
Full Protection
The protection guards protect kids from spinning propellers and protect drone from damage. Motors stop running when hitting obstacles, which can protect motors from burning out.
Package Includes:
1x Drone
1x Transmitter
3x Drone Battery
2x USB Charging Cable
4x Extra Propellers
1x Propeller Screwdriver
1x Instruction Manual