MSI GEFORCE GTX 1060 6G OCV1
A small package with a big punch. The MSI GeForce GTX 1060 6G OCV1 video card is the best choice for a powerful yet compact gaming PC build. It is powered by the NVIDIA GeForce GTX 1060 GPU, equipped with 6GB of 192-bit GDDR5 memory and loaded with innovative new gaming technologies to deliver truly game-changing performance while opening the door to virtual reality and beyond. Engineered with quality and reliability in mind, the video card is built with Military Class 4 components and comes with one highly-efficient fan for superior heat dissipation.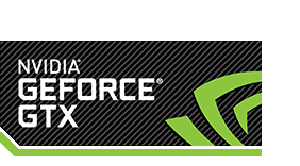 THE ULTIMATE PC GAMING PLATFORM
GET GAME READY WITH GEFORCE GTX
GeForce GTX graphics cards are the most advanced ever created. Discover unprecedented performance, power efficiency and next-generation gaming experiences.
VR READY
Discover next-generation VR performance, the lowest latency and plug-and-play compatibility with leading headsets—driven by NVIDIA VRWorks technologies. VR audio, physics and haptics let you hear and feel every moment.
THE LATEST GAMING TECHNOLOGIES
Pascal is built to meet the demands of next-generation displays, including VR, ultra-high-resolution and multiple monitors. It features NVIDIA GameWorks technologies for extremely-smooth gameplay and cinematic experiences. Plus, it includes revolutionary new 360-degree image capture.
PERFORMANCE
Pascal-powered graphics cards give you superior performance and power efficiency, built using ultra-fast FinFET and supporting DirectX 12 features to deliver the fastest, smoothest, most power-efficient gaming experiences.

MILITARY CLASS 4 COMPONENTS
One of the deciding factors in performance is the quality of the components used. That is why MSI only uses MIL-STD-810G-certified components. Only these components have proven durable enough to withstand the torturous circumstances of extreme gaming and overclocking for extended usage.
Hi-c CAPs stabilize GPU power and deliver better OC performance.
Solid CAPs are used for their extreme reliability and enhanced efficiency.

THE FUTURE OF GAMING
Get the smoothest, fastest and most exciting gaming experience ever by eliminating screen tearing, display shutter and input lag.
Ultra-high resolution (UHD) delivers 4X the resolution of 1080p content, enabling much sharper and crisper images with delicate details during gaming.

PREPARE FOR VR WITH MSI
To experience and enjoy the impressive world of virtual reality, high-performance hardware is required. MSI, the world-leading brand in high-end gaming and eSports, provides the right advice to make sure your system is VR Ready. Integrate the very best of cutting-edge technologies in recommended MSI VR gaming hardware for smooth performance. Together with MSI VR partners, MSI brings gamers an extremely realistic VR experience where games come alive.

AFTERBURNER
MSI Afterburner is the world's most recognized and widely-used graphics card overclocking utility which gives you full control of your graphics cards. It also provides an incredibly detailed overview of your hardware and comes with some additional features such as customizing fan profiles, benchmarking and video recording.