MSI GeForce RTX 2070 ARMOR 8G OCV1
The NVIDIA GeForce RTX 2070 GPU is based on the ground-breaking Turning architecture that was built using 12nm FinFET—a new generation of graphics chip engineered for a new level of realism. This graphics card series incorporates brand-new, industry-changing, real-time ray tracing, AI and shading technology to transform gaming visuals with lifelike reflections, refractions and shadows. Meanwhile, the Deep-Learning Super-Sampling feature enables much smoother frame rates and less burden on the GPU than previous-generation anti-aliasing technology. This GeForce RTX 2070 card packs 2,304 CUDA Cores, and 8GB of GDDR6/256-bit memory running at 14Gbps (reference card frequency).
This MSI GeForce RTX 2070 ARMOR 8G OCV1 model is overclocked to a 1,710 MHz Boost Frequency (1,620 MHz Boost for the reference card). The Armor Thermal Design uses two customized fans for quiet and efficient cooling, and semi-passive mechanism allows the fans to stop spinning at low load or idle status. This card is also built to be stable, reliable and durable, with custom PCB design, a die-cast metal sheet on the front, and a sturdy backplate that enhances structure rigidity. Moreover, the brand logo on the top supports MSI Mystic Light, so you can customize the logo with millions of colors and various effects, and even synchronize with other compatible hardware and peripherals.
Everything you need to know about the RTX 20 ARMOR series
ARMOR SERIES
Game in style & dare to be different with MSI's unique ARMOR graphics cards. Inspired by advanced armor shielding with a classy black & white finish. ARMOR graphics cards are perfect for gamers and case modders who are looking for something different. This is where gaming meets class.
Brilliant Display of Colors
Put on a colorful display using the MSI Mystic Light utility. Choose your unique look from millions of available colors and provide a finishing touch with any of the predefined animated effects. A fresh new look & feel is just a few clicks away. Not feeling the hype or just prefer to go dark for a bit? Turning the LEDs off is just as easy.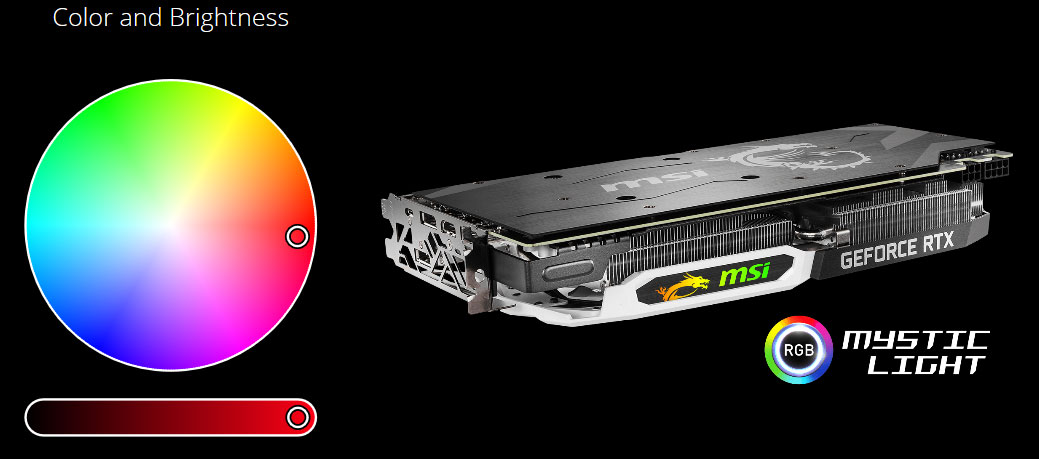 We've Got Your Back
The premium sturdy backplate helps to strengthen the graphics card and complement the design to look better.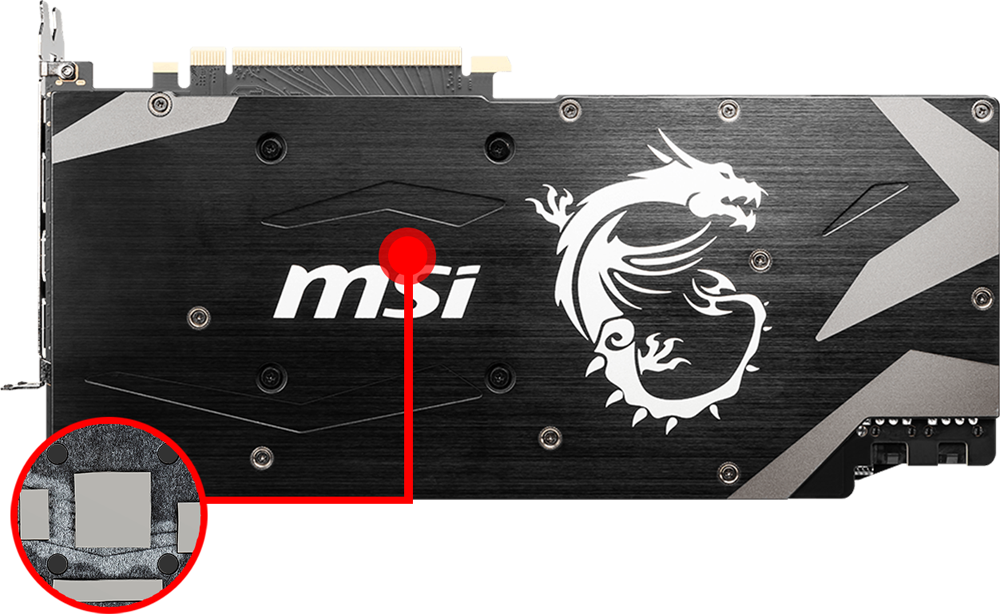 ARMOR THERMAL DESIGN
Using two of the award-winning TORX Fans 2.0 with Double Ball Bearings, ARMOR provides excellent air cooling.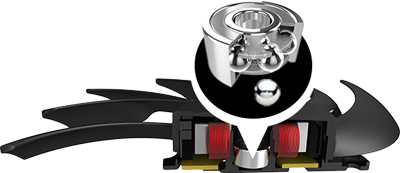 Double Ball Bearings
Double Ball Bearings give the unique MSI TORX Fans 2.0 a strong and lasting core for years of smooth gaming. They also remain virtually silent while spinning under load, keeping your graphics card cool during intense and lengthy gaming sessions.
ZERO FROZR – Cooling on Demand
First introduced in 2008 by MSI, ZERO FROZR technology stops the fans completely when temperatures are relatively low, eliminating all fan noise when no cooling is needed. When the heat is on during gaming, the fans will automatically start spinning again to keep your powerhouse cool.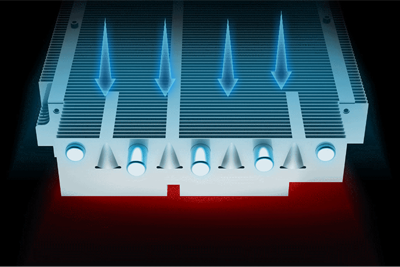 Mastery of Aerodynamics
Using groundbreaking aerodynamic techniques, the heatsink is optimized for efficient heat dissipation. Keeping your temperatures low and performance high.
1. Smooth Heat Pipes
Copper heat pipes with a smooth squared shape at the bottom maximize heat transfer from the surface of the cooper base plate.
2. Premium Thermal Compound
Every detail counts when it comes to creating the ultimate thermal design, which is why ARMOR Thermal Design uses a premium thermal compound to make sure it outlives the competition.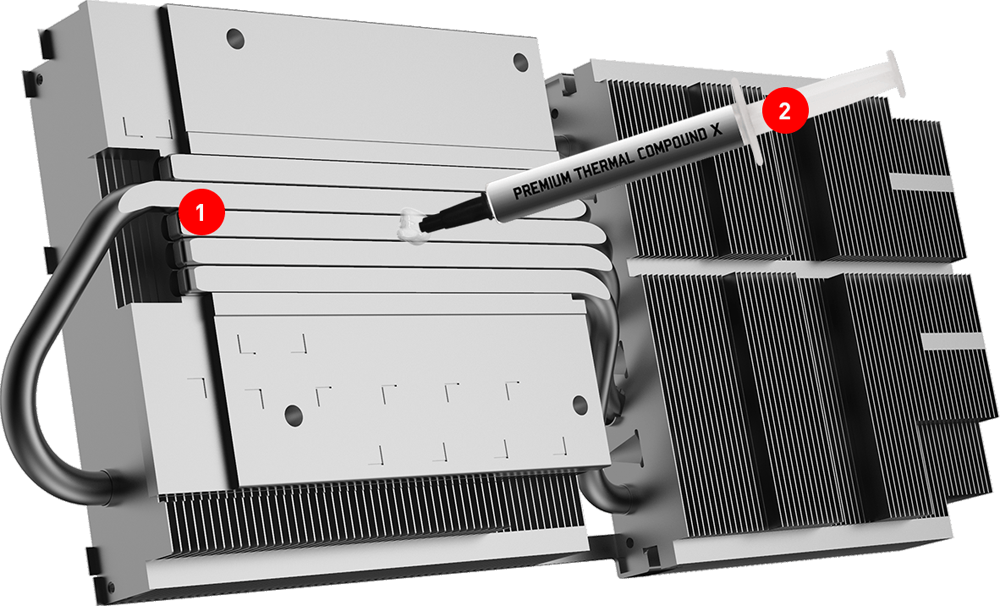 TORX Fan 2.0
Using two of the award-winning TORX Fans 2.0, MSI ARMOR graphics cards provide years of top-notch cooling performance.
Dispersion Fan Blade
has a steeper curved blade which accelerates the airflow, increasing its effectiveness.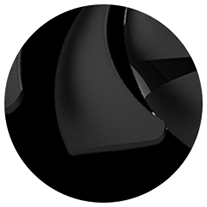 Traditional Fan Blade
pushes down a steady airflow to the massive heatsink below.
TRACES OF BRILLIANCE
Underneath all the metal are the multilayered electric highways that make up the Printed Circuit Board. They connect all the vital components and allow them to communicate at lightning speed.
Close Quarters Cooling + Anti Bending
A die-cast metal sheet acts as a Close Quarters Heatsink for the memory modules and doubles as an Anti-Bending safeguard by connecting to the IO Bracket. The power phases towards the right side are covered by a plate that is fused directly to the heatsink for excellent cooling.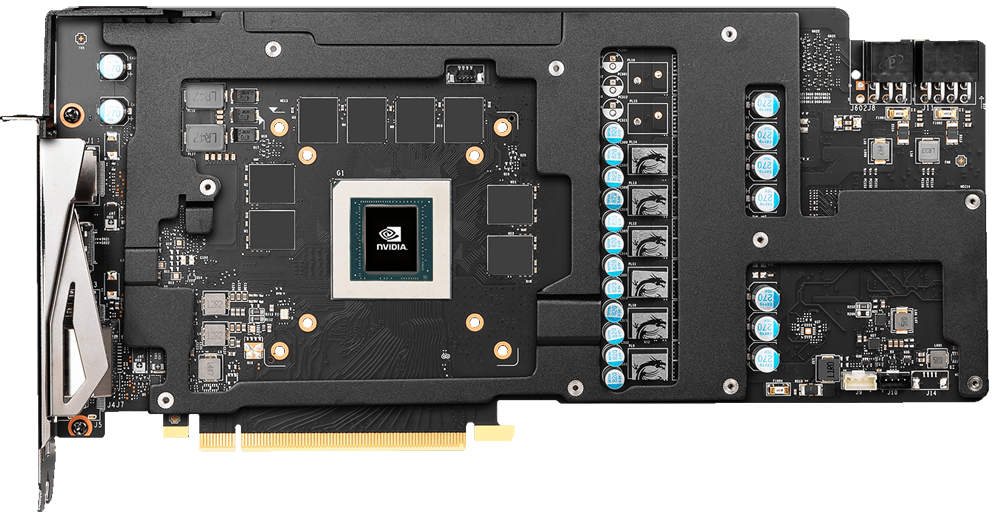 Custom PCB Design
Not all circuit boards are created equal. MSI custom PCB Design provides a beefed up power delivery for pushing the card to its limits and uses more layers and a larger surface area to provide ultimate stability.
EXPERIENCE
Get the most out of your MSI graphics card in terms of performance and experience almost unlimited customization options with the included software.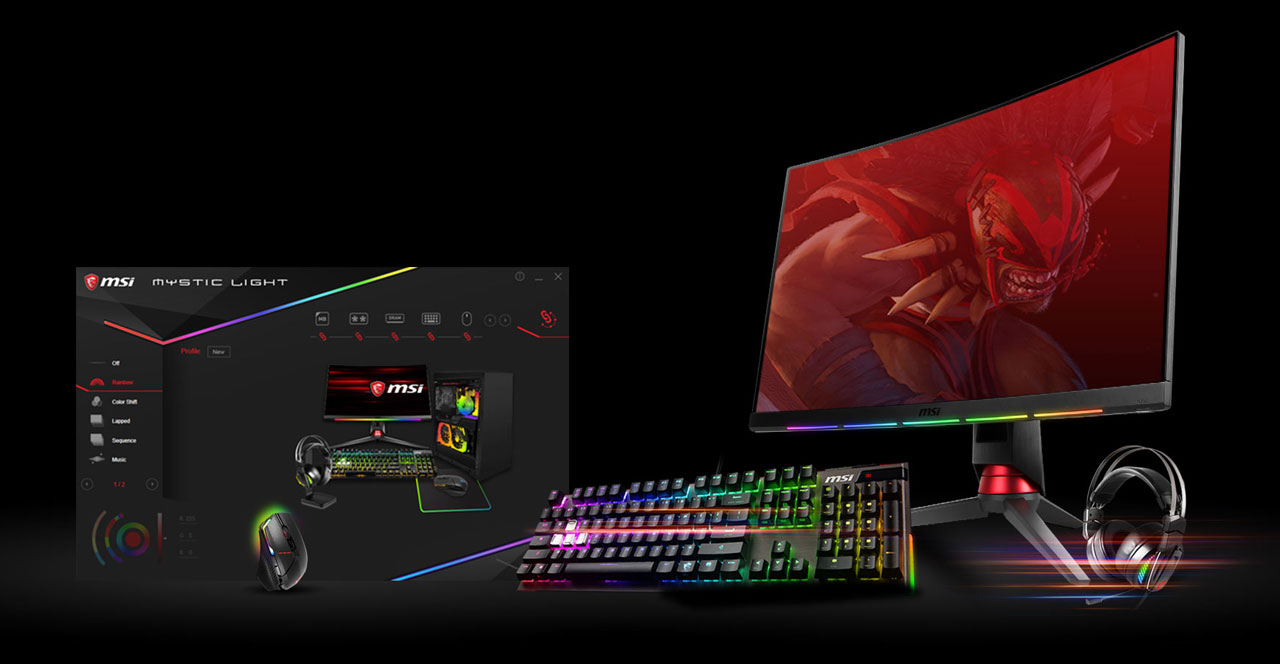 Mystic Light Software
With the latest version of Mystic Light Software, controlling all your RGB-lit components is easy. The software detects all compatible products from both MSI and other brands and lists them for you to control individually or linked together.
Mystic Light Sync: Synchronize Your LED Experience
With the convenience of Mystic Light Sync, you can control RGB LED solutions from other brands, such as CPU coolers, keyboards and mice or RGB system fans.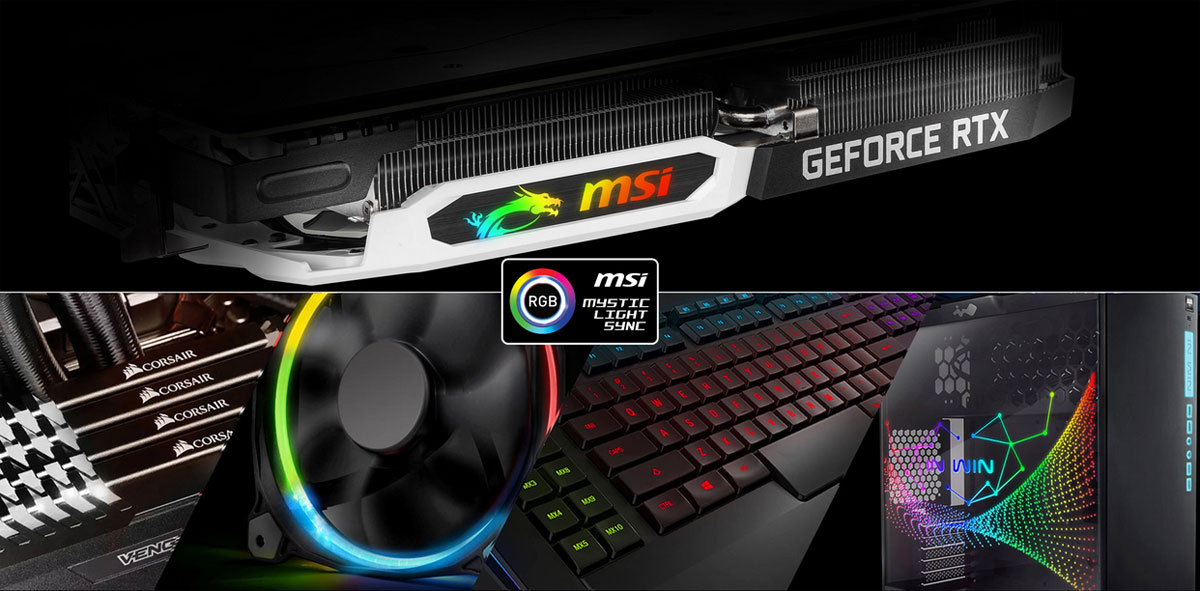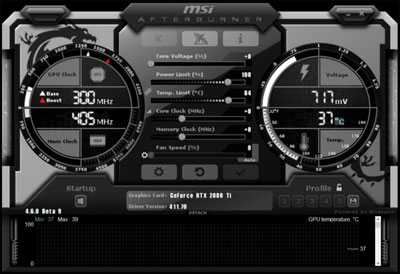 Afterburner
MSI Afterburner is the world's most recognized and widely used graphics card Overclocking software. It gives you full control of your graphics card and enables you to monitor your system's key metrics in real-time.
OC SCANNER
The latest version of MSI Afterburner features OC Scanner for RTX 20 series graphics cards. OC Scanner is an automated function that will find the highest stable overclock settings for your card. Giving you a free performance boost for a smooth in-game experience thanks to higher FPS.
MSI APP PLAYER
Developed under an exclusive partnership with BlueStacks, the MSI APP Player brings seamless gaming experience between mobile games and PC platform, and leverages customized features as specific keyboard lighting and better graphics with multi-task works.
The Future of Gaming
The smoothest, fastest and most exciting gaming experience ever by eliminating screen tearing, display stutter and input lag.
Ultra-high resolution (UHD) delivers 4x the resolution of 1080p content, enabling much sharper and crisper images with delicate details during gaming.
High Dynamic Range (HDR) enhances your gaming world with higher contrast and brighter colors than you've ever seen before.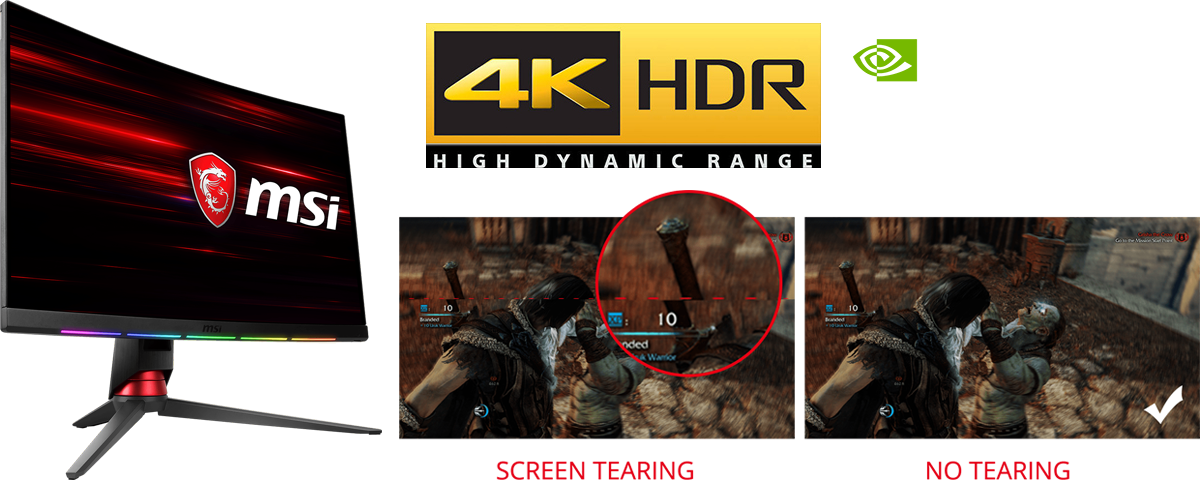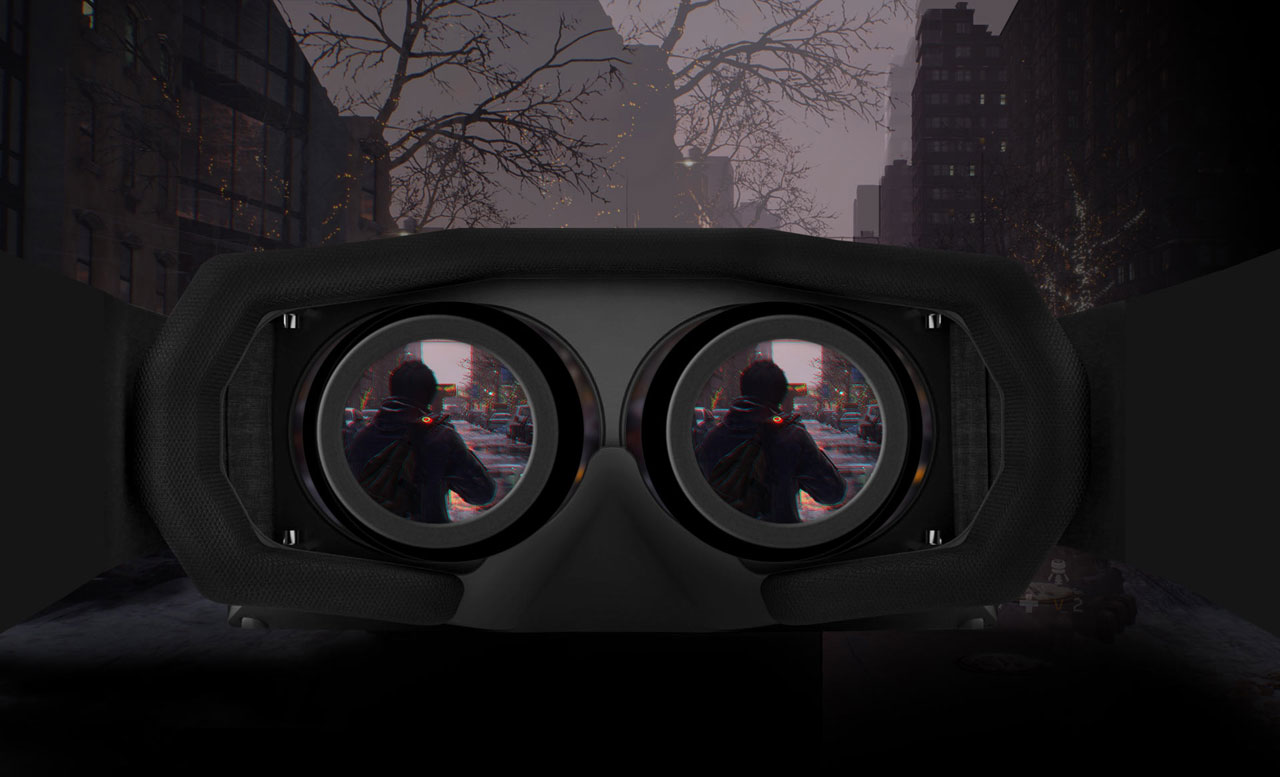 Prepare for VR with MSI
To experience and enjoy the impressive world of Virtual Reality, high-performance hardware is required. MSI, world leading brand in high-end gaming and eSports, provides the right advice to make sure your system is VR Ready. Integrating the very best of cutting edge technologies in recommended MSI VR gaming hardware for smooth performance. Together with our VR partners, MSI brings gamers an extremely realistic VR experience where games come alive.