MSI GeForce RTX 2080 SUPER
SEA HAWK X
Gaming enthusiasts need extreme graphics power when they play. And the MSI RTX 2080 SUPER SEA HAWK X graphics card delivers exactly that. By utilizing a revolutionary thermal design—liquid cooling for the NVIDIA Turing GPU and air cooling for GDDR6 memory and VRMs, it guarantees uncompromising performance no matter how hot the action becomes. The best part? This closed-loop cooling solution works out of the box, with no requirement for additional assembly or maintenance.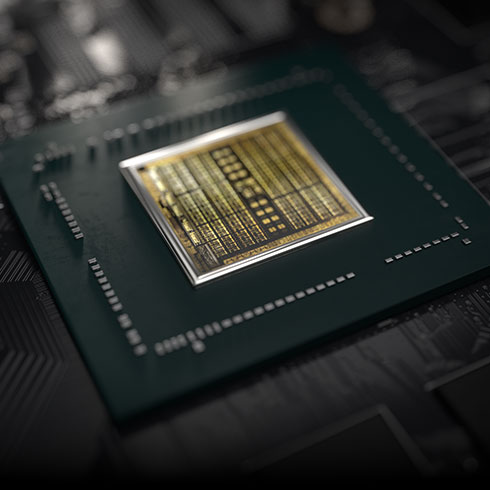 NVIDIA Turing Architecture
GeForce RTX is powered by NVIDIA Turing, the world's most advanced GPU architecture for gamers and creators. Get truly next-gen performance and features with dedicated AI and ray tracing cores for the ultimate experience.
Get SUPER Powers
The new GeForce RTX SUPER Series has even more cores and higher clocks, bringing you performance that's up to 25% faster than the original RTX 20 Series and 6X faster than the previous-generation 10 Series GPUs. It's time to gear up and get super powers.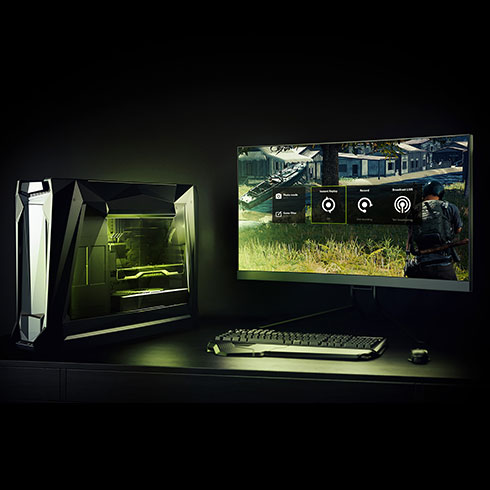 GeForce Experience
Capture and share videos, screenshots, and livestreams with friends. Keep your drivers up to date and optimize your game settings. GeForce Experience lets you do it all. It's the essential companion to your GeForce graphics card.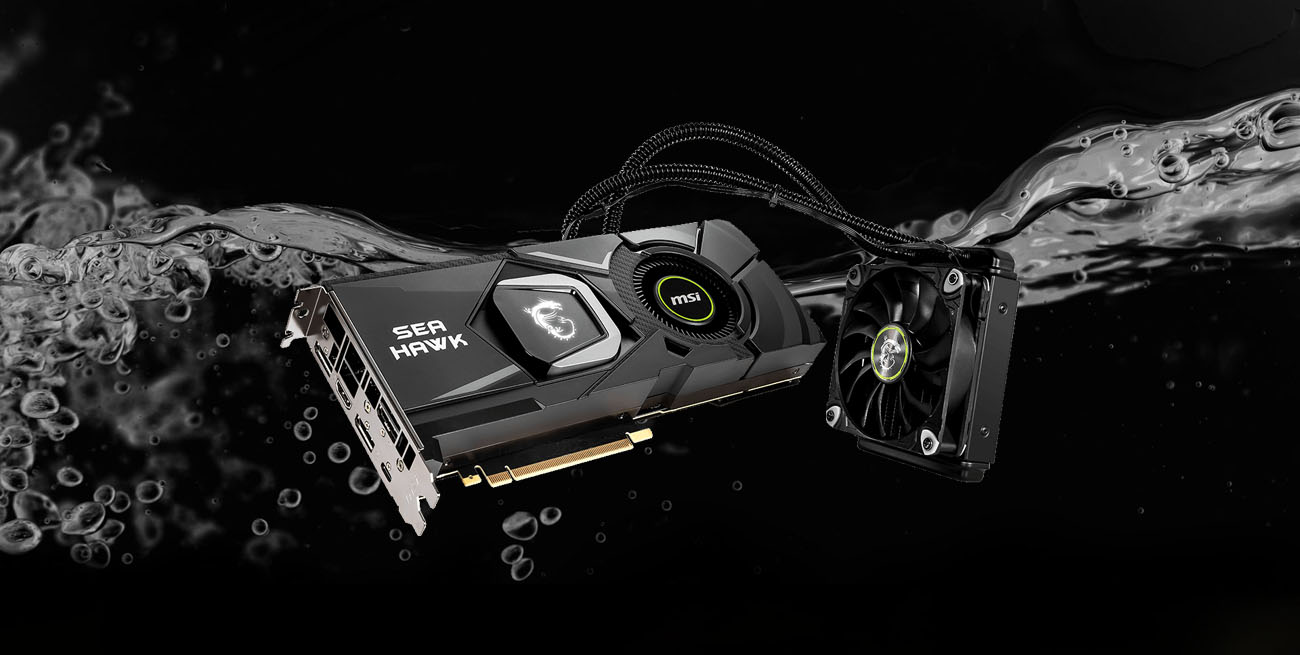 Supreme Liquid Cooling Performance
Liquid cooling for the GPU and air cooling for the memory and VRMs

Micro-Fin Copper Base
Efficient heat transfer to the high-speed circulation pump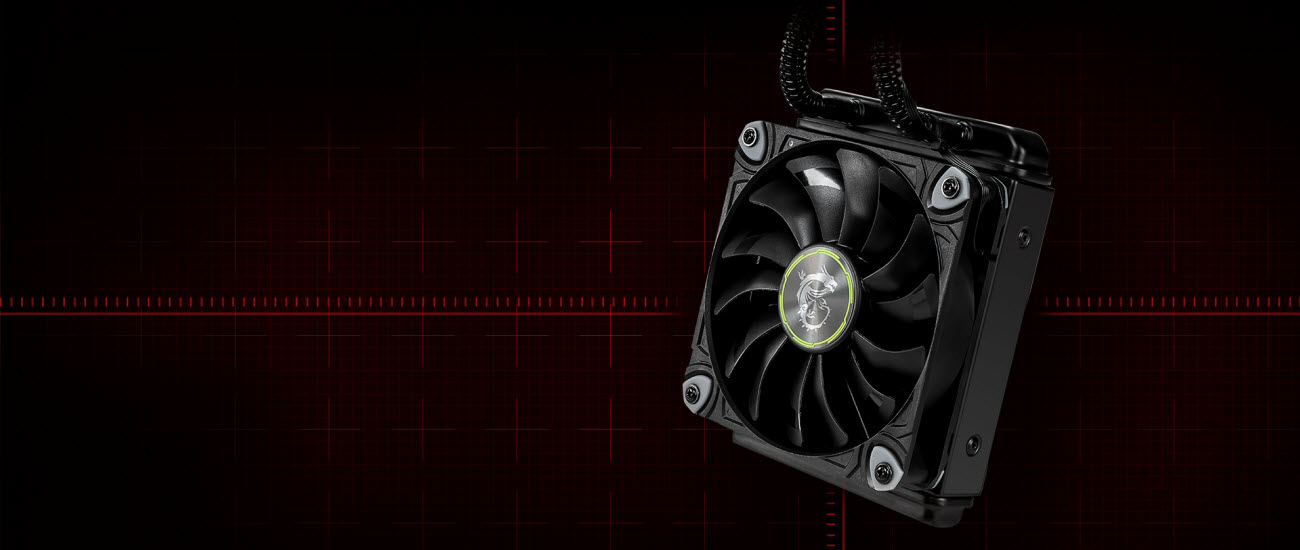 Silent 120mm Torx Fan
Wide diameter fan ensures silent operation
Aluminum Heat Radiator
Low-profile, easy to install black aluminum radiator reduces airflow demand and looks great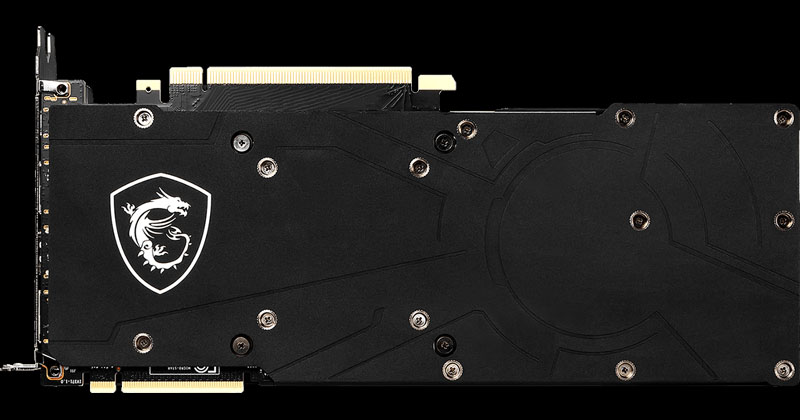 Backplate
MSI SEA HAWK graphics cards are fitted with a solid metal backplate to make it extra tough. The matte black finish fits perfectly with its sleek design.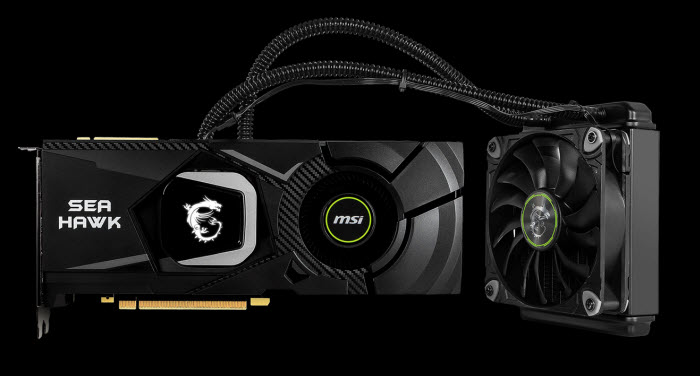 Easy To Install
Closed-loop cooling solution that requires no additional maintenance or assembly
The Future of Gaming
NIVIDA G-SYNC brings the smoothest, fastest and most exciting gaming experience ever by eliminating screen tearing, display stutter and input lag.
Ultra-high resolution (UHD) delivers 4x the resolution of 1080p content, enabling much sharper and crisper images with delicate details during gaming.
High Dynamic Range (HDR) enhances your gaming world with higher contrast and brighter colors than you've ever seen before.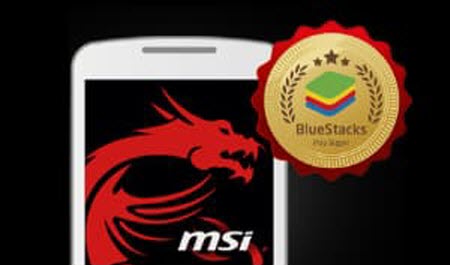 MSI App Player
Developed under an exclusive partnership with BlueStacks, the MSI APP Player brings seamless gaming experience between mobile games and PC platform, and leverages customized features as specific keyboard lighting and better graphics with multi-task works.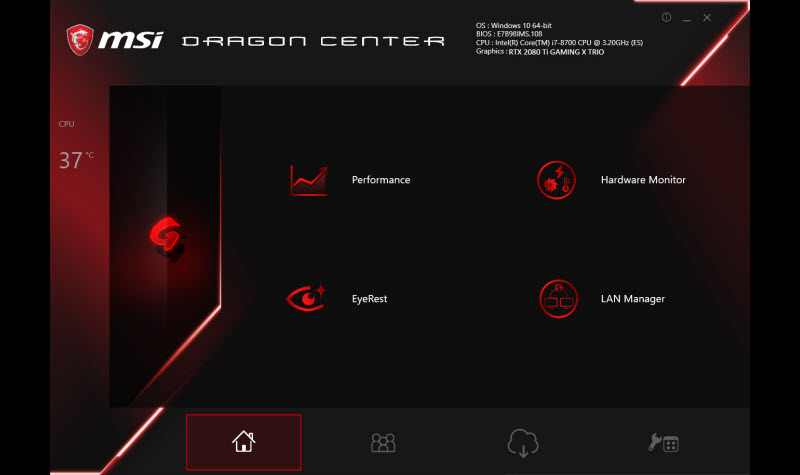 Dragon Center
Dragon Center will be the only MSI software you need to install for full functionality of your MSI Desktop, Graphics Card, Motherboard or even Gaming Gear. Thanks to a modular concept, the application will automatically detect new MSI hardware once added. Based on the hardware in your system it will offer the relevant software drivers for your specific setup.