Radeon RX 560 4GT LP OC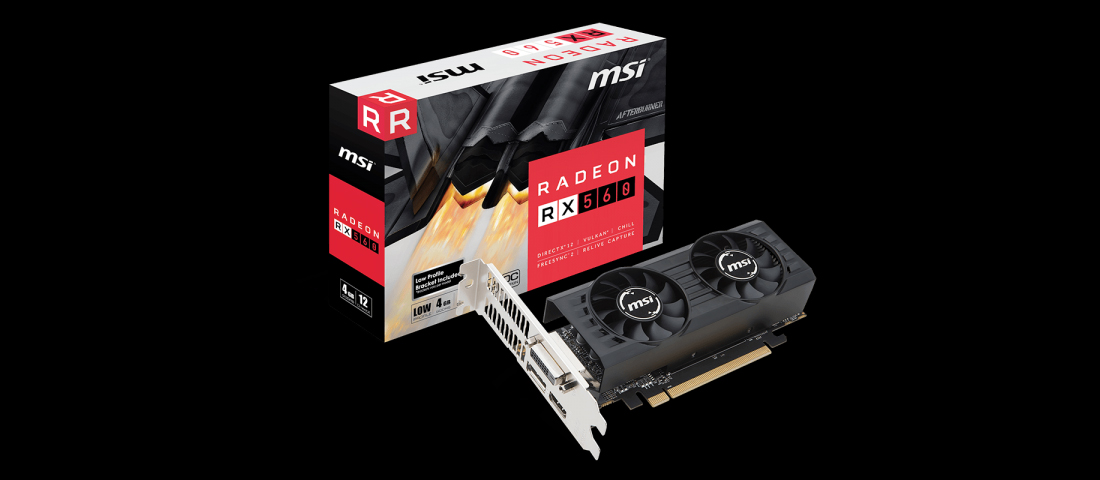 The Best for Your Compact Gaming-PC Build
The MSI Radeon RX 560 4GT LP OC graphics card is based on the AMD Radeon RX 560 GPU to give you more e-sports eye candy. Coupled with all-solid capacitors, a dual-fan thermal solution and a low-profile design, it delivers best-in-class performance and smoothness which can spell the difference between winning and losing on the battlefield—even in space-constrained cases.
Dual-Fan Thermal Design
Dual fans cover more area of the heatsink to take heat away more efficiently.
Low-Profile Design
Having a low-profile design saves more spaces and allows you to build slim or smaller system easier.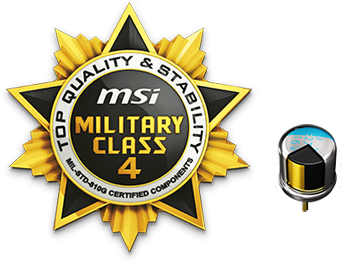 Military Class 4 Components
One of the deciding factors in performance is the quality of the components used. That is why MSI only uses MIL-STD-810G certified components. Only these components have proven durable enough to withstand the torturous circumstances of extreme gaming and overclocking for extended usage.
With their aluminum core design, Solid CAP's have been a staple in high-end component designs and provides lower Equivalent Series Resistance (ESR) as well as its over-10-year lifespan.
Afterburner
MSI Afterburner is the world's most recognized and widely used graphics card overclocking utility which gives you full control of your graphics cards. It also provides an incredibly detailed overview of your hardware and comes with some additional features such as customizing fan profiles, benchmarking and video recording.