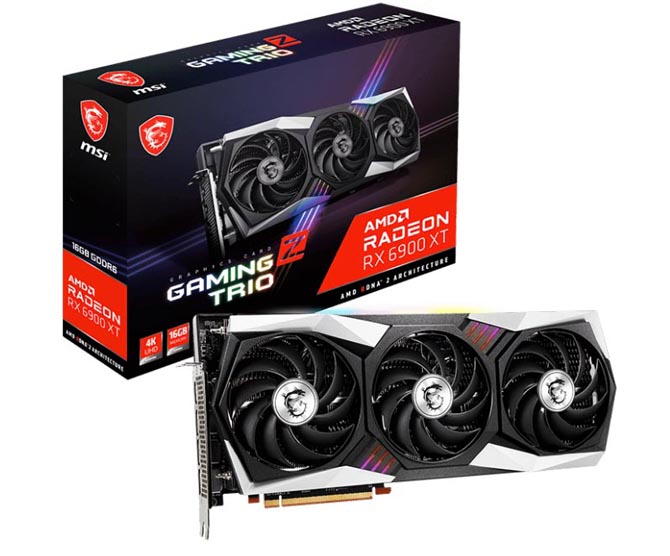 FEATURES

TRI FROZR 2
TRI FROZR 2 offers the perfect balance between cool temperatures and quiet fans during endless gaming sessions.
TORX FAN 4.0
A masterpiece of teamwork, fan blades work in pairs to create unprecedented levels of focused air pressure.
Core Pipe
Precision-machined heat pipes ensure max contact and spread heat along the full length of the heatsink.

Airflow Control
Don't sweat it, Airflow Control guides the air to exactly where it needs to be for maximum cooling.

MSI Center
The exclusive MSI Center software lets you monitor, tweak and optimize MSI products in real-time.

Zero Frozr
Zero Frozr is the calm before the storm, keeping fans still and maintaining silence until cooling is needed.

Aluminum Backplate
Thermal pads beneath the sturdy metal backplate provide additional cooling.
Mystic Light
Mystic Light gives you complete control of the RGB lighting for MSI devices and compatible RGB products.
CONNECTIONS