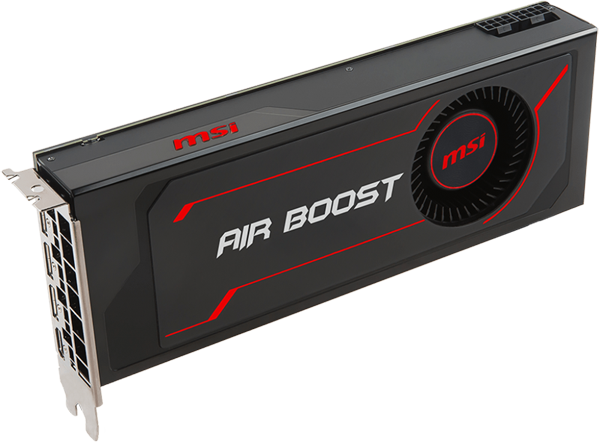 The Radeon RX Vega 64 is AMD's newest flagship gaming graphics card, which is designed with extreme gamers in mind. It is built with an extensively redesigned and forward-thinking GPU architecture to deliver exhilarating performance in the newest DirectX 12 and Vulkan games. Crank up your graphics quality and bring out every detail at incredible resolutions, power the latest displays and play in lifelike HDR. Step up to next generation of immersive gaming and lose yourself in the greatest high-end gaming and virtual reality experiences. Plus, you can also stream your gameplay for the world, and record your highlights all at the same time with virtually no performance loss.
The MSI Radeon RX Vega 64 Air Boost 8G OC is overclocked to 1575 MHz Boost / 1272 MHz Base (1546 MHz / 1247 MHz for reference card). It's built with Military Class 4 components ensuring unbeatable quality, reliability and durability. An LED illuminated MSI logo gives your card - and your rig - an enhanced look that gets you in the mood of gaming.
Catching the Vibe with Cool LED Effects
Featuring a premium LED illuminated MSI logo.
Military Class 4 Components
One of the deciding factors in performance is the quality of the components used. That is why MSI only uses MIL-STD-810G certified components for graphics cards. These components have proven durable enough to withstand the torturous circumstances of extreme gaming and overclocking for extended usage.

Solid Cap
With their aluminum core design, Solid CAP's have been a staple in high-end component designs and provides lower Equivalent Series Resistance (ESR) as well as its over-10-year lifespan.
The Future of Gaming
The smoothest, fastest and most exciting gaming experience ever by eliminating screen tearing, display shutter and input lag.
Ultra-high resolution (UHD) delivers 4x the resolution of 1080p content, enabling much sharper and crisper images with delicate details during gaming.

Prepare For VR with MSI
To experience and enjoy the impressive world of Virtual Reality, high-performance hardware is required. MSI, world leading brand in high-end gaming and eSports, provides the right advice to make sure your system is VR Ready. Integrating the very best of cutting edge technologies in recommended MSI VR gaming hardware for smooth performance. Together with our VR partners, MSI brings gamers an extremely realistic VR experience where games come alive.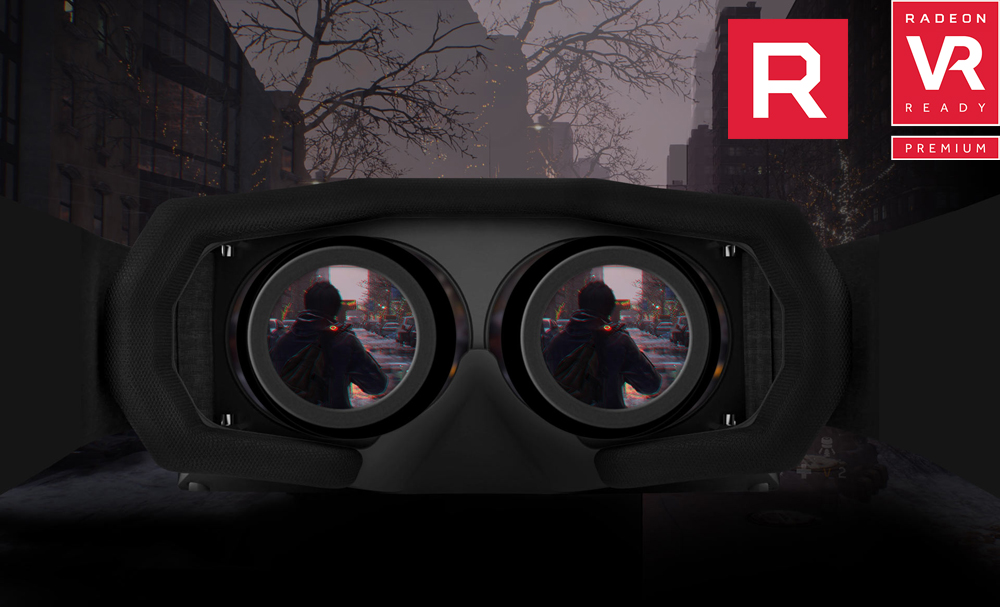 Afterburner
MSI Afterburner is the world's most recognized and widely used graphics card overclocking utility which gives you full control of your graphics cards. It also provides an incredibly detailed overview of your hardware and comes with some additional features such as customizing fan profiles, benchmarking and recording video.