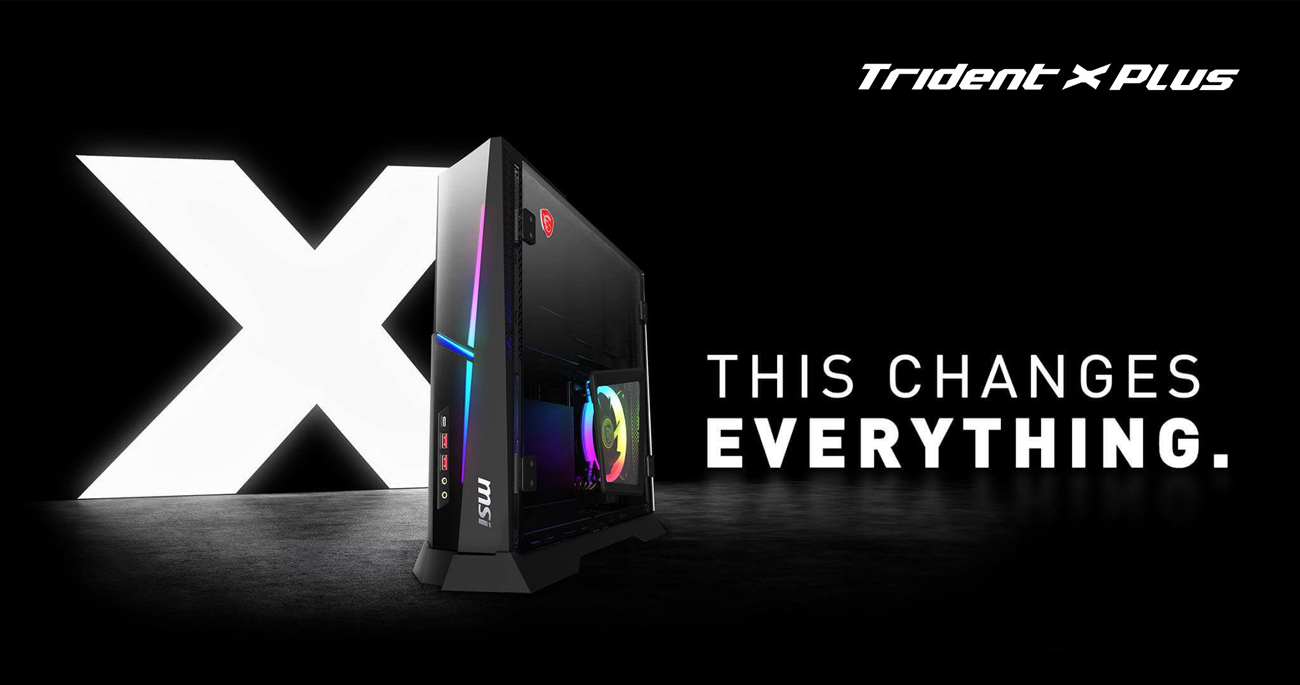 TINY YET POWERFUL
Trident X Plus is the world's smallest gaming desktop to incorporate Intel® 9th gen Core i9 CPU. Take a huge leap in performance with the 1st-ever eight-core i9-9900 K processor! Experience boosted gameplay and faster rendering by up to 50% performance.
Compact Gaming Desktop
Trident X Plus is the first compact desktop PC to incorporate an SFX power supply and the breathtaking latest MSI GeForce RTX graphics card, into a case only 10 liters in volume. Trident X Plus series targeted gamers who demand the highest game performance from PC. With the Intel 9th Gen Core i9/i7 K series processors and MSI GeForce RTX™ graphics card, Trident X can provide impressive performance for any task including gaming and video editing.
Unique in both look and functionality
Trident X Plus carries the legacy with its door-like tempered glass side panel. Once customers changed the native metal side panel with the tempered-glass one, they can easily pull the glass panel open like a door, which allows them to upgrade the CPU, memories or hard drive without hustle.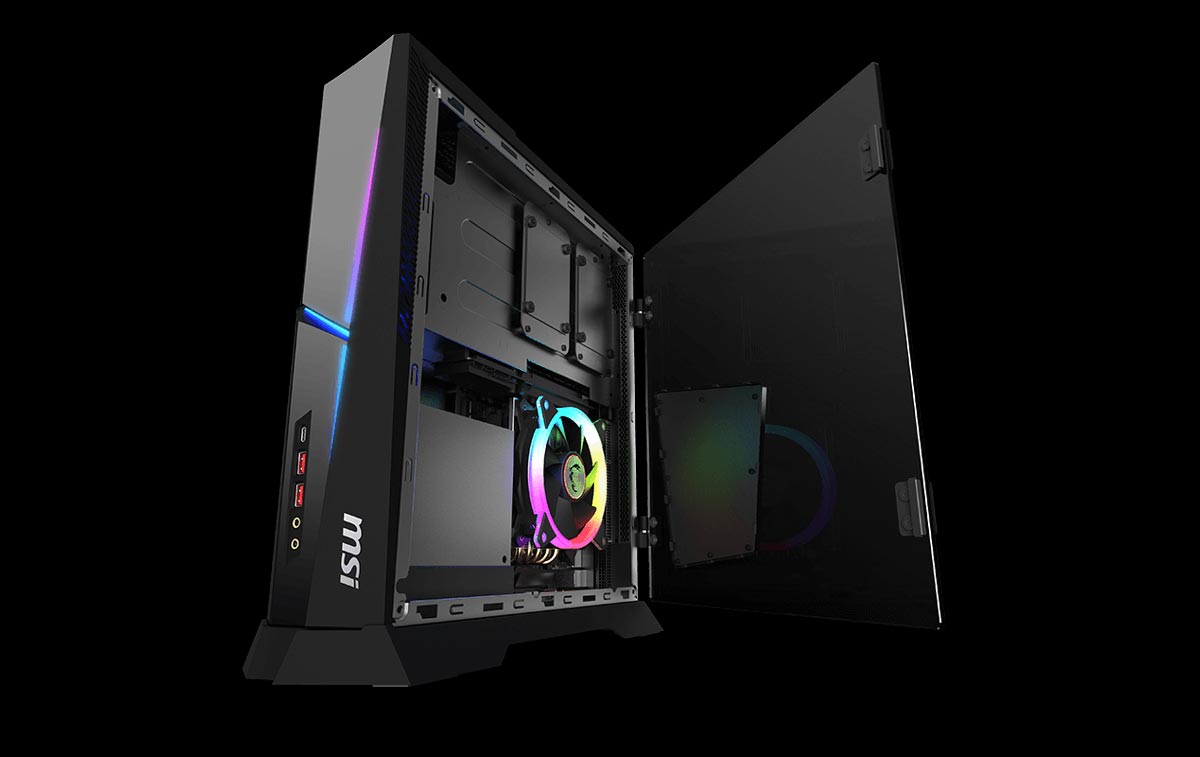 STAY COOL WHILE GAMING
Cooling is essential for Gaming systems. MSI Trident X Plus features MSI's special and exclusive cooling technology called Silent Storm Cooling 3. Separating the CPU, VGA and PSU in different chambers with optimized airflow, the systems cooling is completely fine-tuned and ready for many hours of gaming without breaking a sweat.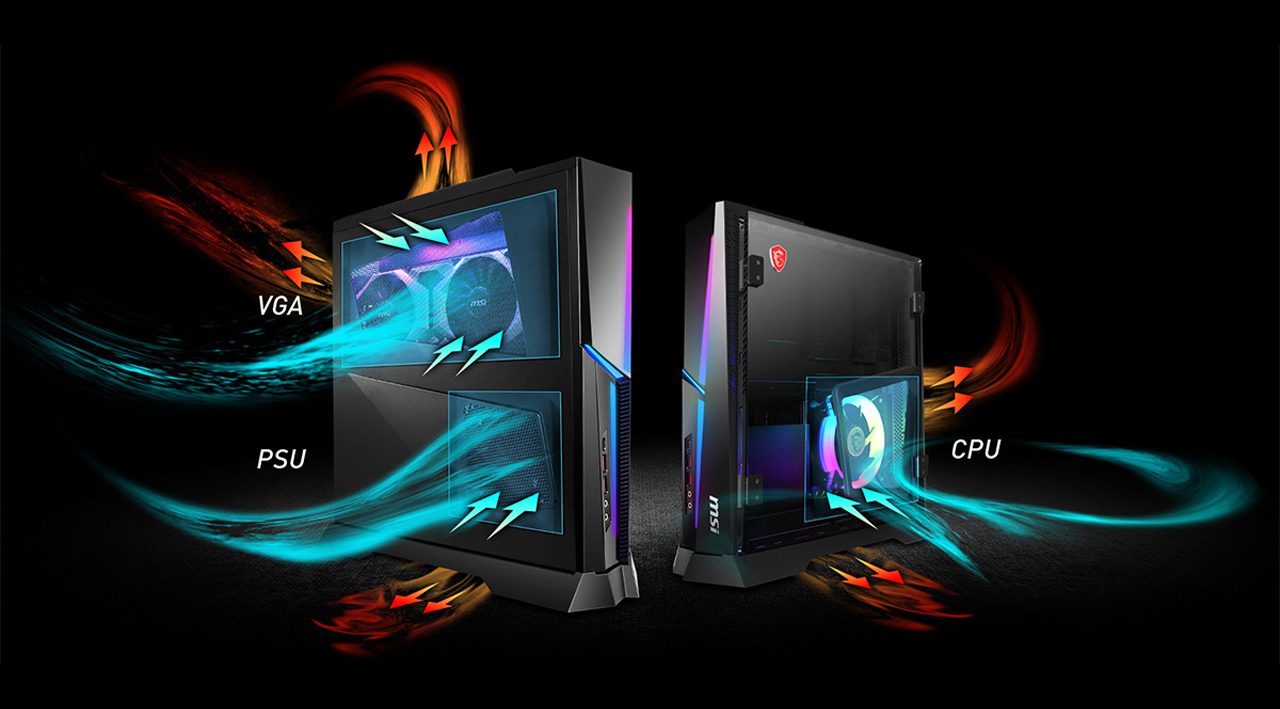 PERSONALIZE YOUR GAMING RIG
Customize your Trident X Plus with Mystic Light. You can select any of the colors from the palette to match your systems' and other devices' design, and more LED effects to choose from.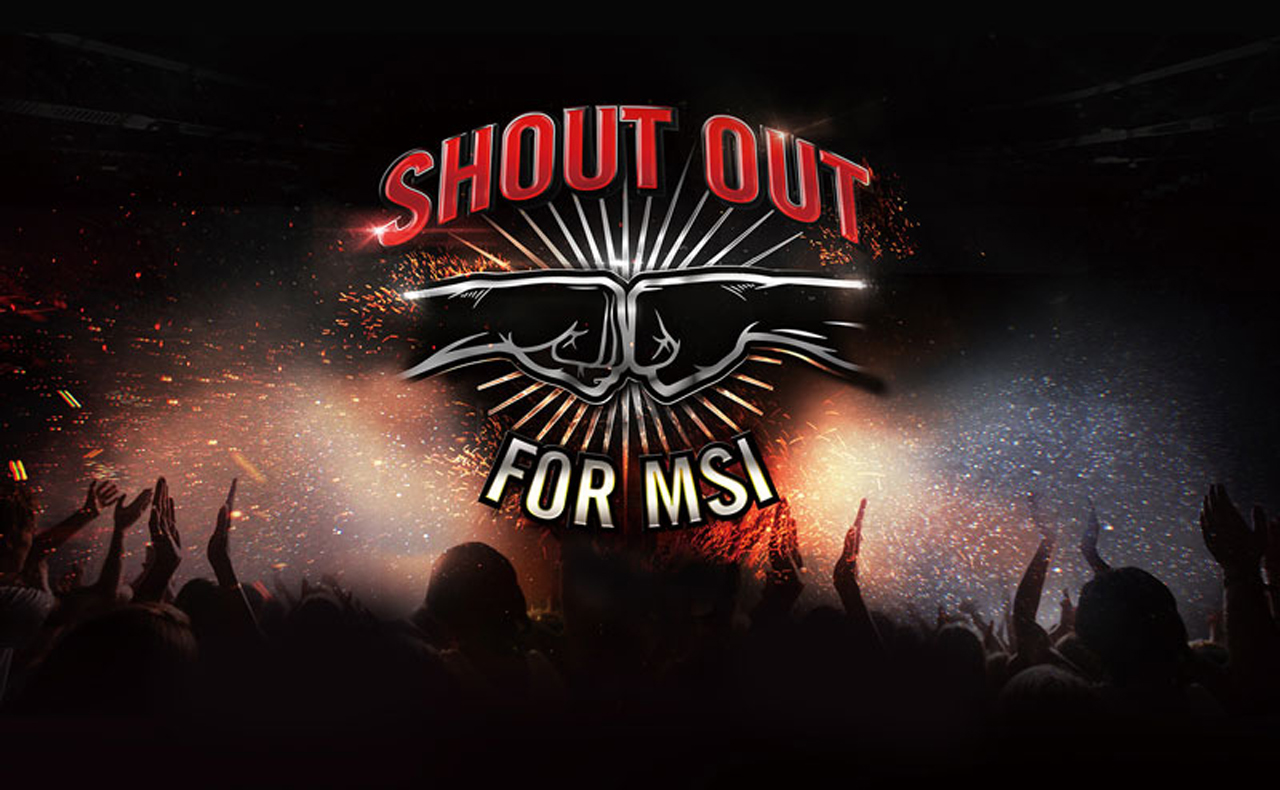 Become an MSI Dragon Fan and Get Rewarded
MSI is keen to hear from you! Share your product experience and get rewarded. Your feedback is appreciated. Become an MSI Dragon Fan today!
Claim Your Loot!
Always searching for some free loot with your latest MSI purchase? Be sure to check on all current MSI promotion and bundle deals that we are running.