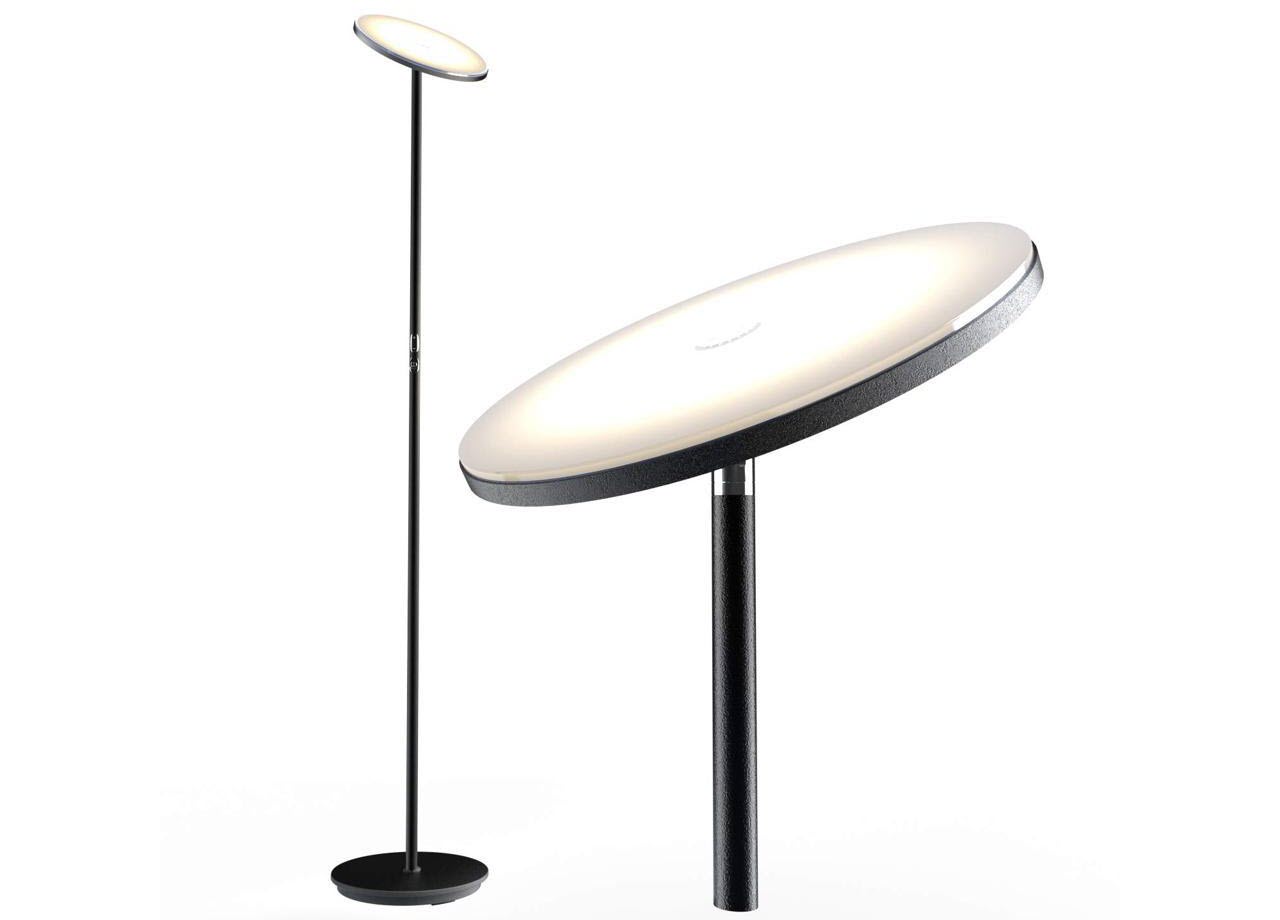 Nekteck LED Floor Lamp
Create warm white ambience with this floor lamp. The modern, minimalistic design fits any room décor without looking obtrusive. You can touch to control LED brightness and adjust light angle to illuminate a specific area.
High Quality and Energy Saving LED
A total of 90 eco-friendly LEDs feature up to 3000K color temperature and 2000 Lumen brightness. The lamp is made to brighten dim areas of your room with its soft warm color that is not too bright or irritating to the eyes.
Adjustable Light Brightness and Light Angle
The lamp is 5% ~ 100% dimmable. You can control the brightness with touch buttons. And the LED holder or top can be easily adjusted to focus on the areas that you want to highlight.
Sleek and Minimalist Design
Save more space because the floor lamp is tall and slim enough to be placed behind other appliances or on the corner of the house.
Durable and Long Lasting
It comes with a sturdy base so no need to worry about its stability since it doesn't easily tip or fall over. LED lights are known to be safer and last longer compared to old bubs.