Featured Products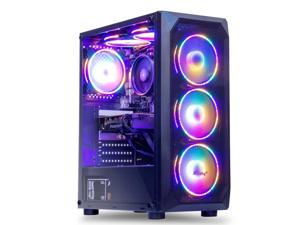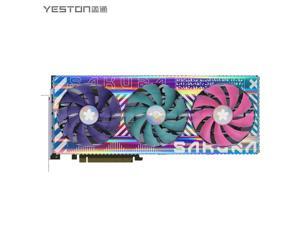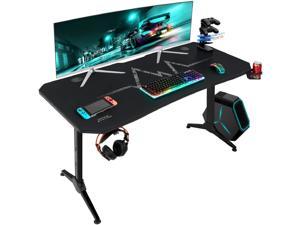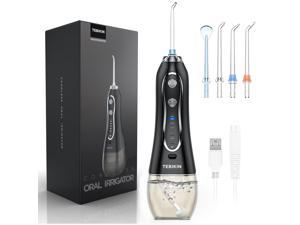 Get an Upgrade with the MXZ Gaming Desktop w/ AMD Ryzen 5 5500 and Yeston RX 7900 XT Graphics Card
Hello, Eggheads! Are you hyped up for another exciting episode of Newegg Now? Well, we have so much to show you so for our first item, we have the IPASON Gaming Desktop w/ RTX 3060 Ti. This desktop includes the 12th Gen. Intel Core i5-12600KF processor and a 30 series RTX graphics card, making it suitable for gaming and even office use. Following up, the IPASON w/ Ryzen 5 5600G Gaming Desktop is another great desktop that shines light onto its name. This premium gaming PC consists of an air-cooled CPU for temperature control and a 500W 80 Plus power supply. If you are a gamer looking into a cost-efficient gaming PC, this is the one for you. Next in the IPASON family is the IPASON AMD Ryzen 5 5600G Gaming Desktop w/ RTX 3060. This desktop features a high-speed SSD and 16GB of dual channel memory, providing users with a super-fast and overclock-capable performance. And with a 30 series RTX graphics card, your user experience is optimized for outstanding gameplay and interactive media. 

Speaking of more gaming desktops, the MXZ Gaming Desktop w/ AMD Ryzen 5 5500 is a high-value, entry-level powerhouse. The desktop has a 500GB NVMe M.2 SSD performance that is up to 10x faster than traditional hard drives and can run many large-scale games. To make matters better, each MXZ desktop undergoes a stress test to ensure that the desktop performs at peak efficiency right out of the box. If you're looking for an awesome graphics card, the Yeston RX 7900 XT Graphics Card is a powerful addition to your PC with a very colorful touch. It has a core frequency of 2025/2395MHz along with 3 powerful fans, a 14L laminated design, and a high-efficiency heat dissipation module. Not to mention the dazzling aesthetics, which brings in a whole new visual style. Looking for a reliable desk to hold up your rig? The Furmax 55-Inch Gaming Desk is made of a carbon fiber plate with grain designs on the surface. With multi-function features and a sturdy frame, the desk will surely accommodate your gaming needs and ensure durability. Every gamer's got to have a comfortable chair when battling adversaries. The FANTASYLAB Massage Gaming Chair is a heavy-duty chair with an adjustable recliner that can hold up to 400lbs. Constructed with soft memory foam, this spacious chair also supports your spine and provides multiple pressure points so that it will keep you comfortable during long gaming sessions. 

Next on the list is the HUANUO HNTS3W Triple Monitor Stand, which is ideal for flexible multi-tasking and clears up extra desk space. The universal triple monitor stand can fit three 17" to 32" monitors and adjusts in full motion for easier positioning. The Wavlink Ultra 5K Docking Station is a perfect must-have for all you multi-taskers out there. With 6x USB 3.0 ports, you can expand your functionality by connecting your USB peripherals, enabling high-speed file transfers, and providing access to a variety of cable connections. Lastly, upgrade your oral hygiene with the Tebikin Cordless Water Flosser! Thoroughly wash and clean your teeth with 5 cleaning modes and a 360° unique gravity ball design that helps you take on all the spots that need a deep cleaning. 
MORE NEWEGG NOW PRODUCT VIDEOS
Pricing subject to change and any price mentions in the livestream are only valid during the livestream.