Featured Products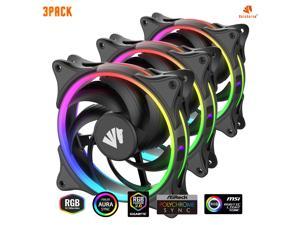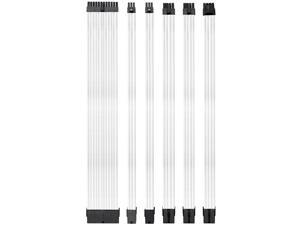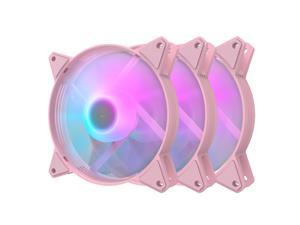 5/5 Newegg Now: Asiahorse FS-9001 ARGB Fan Kit, darkFlash Phantom Computer Case, and More
0:00 darkFlash Phantom Black ATX Mid-Tower Computer Case
Six pre-installed fans, including four 120 mm RGB fans in the front and two in the back provide great cooling and dynamic air flow. Looking for your next Mini build, or Mid-ATX build? Look no further, this case has you covered, complete with cable management compartments, thumb screws, and remote control to use on fan colors.

9:39 AOSTIRMOTOR S07B Electric Bike
This powerful 750 Watt electric bike comes ninety percent preassembled in the box for easy access! With fat mountain bike tires, three working modes including pedal assist, and an included charging pack, you won't find a better deal. It even comes with an LCD display with a phone charging port. This environmentally friendly and durable bike will change how you get around!

15:36 Bossin 44 Inch Gaming Desk​
This exceptionally sturdy PVC tabletop is supported by a solid steel Z shaped frame. Not only is it capable of holding up to 260 pounds, it is also incredibly spacious, with a 44" carbon fiber desktop. That's not all, this desk comes complete with a USB handle rack that includes four charging ports. Add on the cup holder and 1 Year Free Warranty, and now you've got yourself a deal!

19:52 Asiahorse FS-9001 ARGB Fan Kit
Get magical lighting effects with these fans throughout your entire build, with twenty LEDs per fan! You can either use the Hub remote control or the motherboard sync software to control these bad boys, and all with an exceptionally quiet environment. These should last you a long time, but don't waste time of your own and make sure to go get yours now!

24:20 Asiahorse Extension Power Supply Cable Kit
With these heat-shrink free, individually wrapped, white cables, you'll be wondering why you decided not to build your rig in white! These offer a ton of new options for cable arrangement, since they extend your PSU cables with their length, and allow you to get that nice clean look for your next white-themed PC.

27:01 darkFlash C6 Pink ARGB Case Fan
The nine-blade design of these fans is designed for high speed and low noise, with killer performance. "Like the John Wick of fans," as our own Tom might say. With eight anti-vibration pads, LED RGB colors, and loads of compatibility options, these awesome fans are a great (thought quiet) bang for your buck.


What's new, Eggheads? Welcome to another Newegg Next as we break down some truly *cool* products this week (looking at you, case fans). Kenan starts us off with the darkFlash mid-tower Phantom Black PC case, complete with not one, not three, but SIX RGB fans. He'll then dive in to the Aostirmotor S07B E-bike, which can climb mountains and charge your phone at the same time! Next, Kenan walks us through the dashing Bossin 44 Inch Gaming desk that allows all your devices to charge while you drink your coffee and play some mind-blowing games. Lastly for Kenan this week is the Asiahorse fan kit, which has twenty LEDs in each fan! Tom takes over to discuss the excellent Asiahorse Extension PSU Cable Kit, allowing you to finally live out your dreams of an all-white PC. To finish this week out, Tom gives us a look at the darkFlash Pink Case Fans, which are sure to make a splash this summer.
MORE NEWEGG NOW PRODUCT VIDEOS
Pricing and availability are subject to change.