Featured Products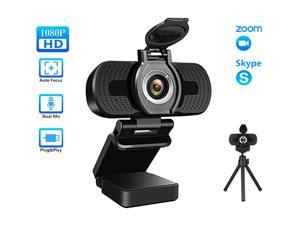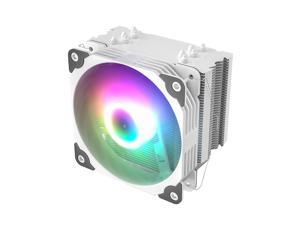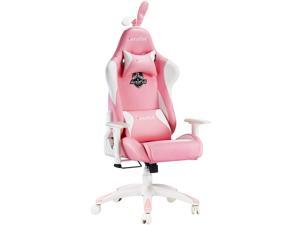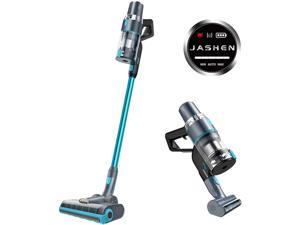 4/28 Newegg Now: AutoFull Pink Gaming Chair, JASHEN V18 Cordless Stick Vacuum Cleaner, and More
0:00 TROPRO 1080p Webcam
This 1080p HD Webcam comes complete with a built-in stereo and noise-canceling mic! It's also compatible with several different systems and incredibly easy to set up and use. It also comes with its very own tripod, for anyone looking to mount a camera somewhere other than their monitor.

4:30 Vetroo V5 CPU Cooler
With a high-quality white frame and transparent acrylic fan blade, the appearance of this attractive cooler is a perfect match for a gaming PC. The heat pipe design allows for higher heat flow and therefore lower temperatures. With very efficient cooling, and RGB that doesn't need any software or drivers to work, this CPU Cooler fits right in as a top contender for your next rig.

8:34 AutoFull Gaming Chair ​
This adorable pink chair, sporting premium PU Leather and high-density shaping foam, is awesome for anyone who wants to look good and play better. The 360-degree swivel and 155-degree recline allow a huge range of movement with fantastic ergonomics. Ears and a tail add some bunny-inspired charm, and it even comes with a complimentary pink mat to improve roll performance and quietness!

12:05 Huion Kamvas Pro 16 Pen Display
This vibrant HD display holds every detail. Welcome to the Huion Kamvas Pro. With 16.7 million colors, everything should be crisp and color-accurate. The pen includes a better battery than previous models, letting you draw longer with less interruption. The pen also features tilt sensitivity, allowing for brush adjustment without clicking, and pressure sensitivity for diversity in your lines and movements. With an easy HDMI 3.0 hookup, you can plug the monitor into your computer of choice and get to work!

15:45 Jashen V18 Cordless Vacuum Cleaner
This extraordinarily powerful vacuum is the right fit for any home. Equipped with a dirt sensor and three cleaning modes, it may be the smartest vacuum you've owned yet. The V18 uses a 7-cell top lithium battery pack, allowing for a detachable charging experience, and it should run for about 40 minutes at full capacity! You can also switch out the cleaner heads for pet vacuuming and car vacuuming, though attachments may be sold separately.

19:47 Flexispot Height Adjustable Desk
The large work surface of this desk is environmentally sourced and provides ample space for a variety of setups. While working from home, it can function as your office desk, or it can be your new favorite gaming desk. The motor lift mechanism offers smooth height adjustments, from 28" to 47.6", with low noise and plenty of power. Let yourself stand up, stretch, and stay mobile with a standing height, or sit comfortably at the perfect sitting height. The choice is yours with this one!


Welcome to the end of the month, Eggheads. Another Newegg Now is coming to you from Kenan, James, and Elizabeth, and we're excited to show you some awesome deals. First, Kenan displays the TROPRO 1080p Webcam and all its exciting features. Next, James is here to let you in on the latest with the Vetroo V5 CPU Cooler. Elizabeth takes over to introduce the snazzy AutoFull Pink Gaming Chair, complete with ears and a tail! Then, she walks us through the details of a drawing monitor that will knock your socks off: the Huion Kamvas Pro 16 Pen Display. A vacuum is next, but not just any vacuum. This is the Jashen V18 Cordless, and it packs a punch against dirt, dust, and anything in between. Lastly, Elizabeth showcases the Flexispot Height Adjustable Desk, and how we can all improve our home offices. Enjoy, and we'll see you next week!
MORE NEWEGG NOW PRODUCT VIDEOS
Pricing and availability are subject to change.