Featured Products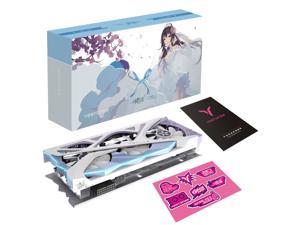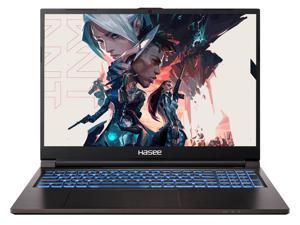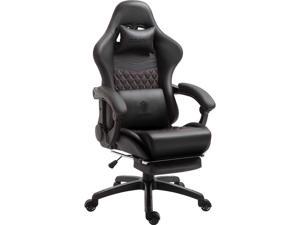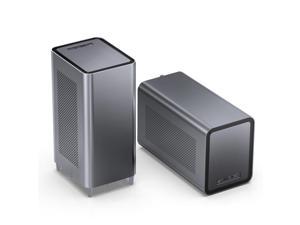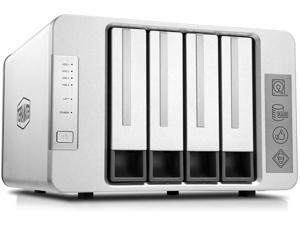 12/7 IPASON AMD Ryzen 5 5600G Gaming Desktop, TERRAMASTER Storage Media Server Personal Cloud & More
Welcome back to another episode of Newegg Now, Eggheads! We can't wait to show you today's awesome items. Let's start off with the Yeston NVIDIA Graphics Card, a powerful card with a touch of aesthetic appeal. It has a core clock of 1440/1710MHz along with 3 fragrant fans, RGB synchronization, and a high-efficiency heat dissipation module. Not to mention the beautiful anime-inspired artwork that is eye-catching. The next product is the IPASON AMD Ryzen 5 5600G Gaming Desktop. This premium gaming PC features 4 copper air pipes for sufficient cooling and a 550W 80 Plus power supply. If you're a gamer looking into a cost-efficient gaming PC, this is the one for you. Take your gaming on-the-go with the Hasee T8 Gaming Laptop! Enjoy every playing moment with 2.5K resolution on an IPS screen and 165Hz refresh frequency, allowing a dynamic visual experience and enriched performance. Coming up is the Dowinx Gaming Chair. This sweet item is an ergonomic chair that supports your spine with quality materials and a functional design. The chair's winged back provides multiple pressure points so that it will give you comfort during long gaming sessions. After that, we have the JONSBO N1 Mini ITX NAS Computer Case which is compatible with a variety of application environments. With its lightweight frame and compact size, the case features 5x3.5" HDD hard disk bays for high-capacity storage, allowing you to protect and secure important data and files. The case also keeps cool with a built-in 14cm fan with large air volume and low noise. Going back to IPASON, the Ryzen 5 5600X Gaming Desktop is a lean, mean, performance beast of a machine. The desktop features a 550W 80 Plus power supply, enhanced Ray Tracing and Tensor Cores, and high-speed G6 memory which are all ideal for the avid gamer. If you're a car owner, you need to have the ultimate automotive tool. The TACKLIFE T8 Jump Starter includes two USB output ports, a quick-charging compact power bank, and is multi-functional with emergency LED lights. It's very efficient for when you're out on the road, emergencies, and signaling for off-road help. Moving on, the HUANUO HNDS8 Dual Arm Monitor Stand is a top-notch product for flexible multi-tasking. The universal dual monitor mount can fit two 17" to 32" monitors and adjusts in full motion so that additional space is available. Perfect for home and office use. Need to transfer files or back up data? The MAIWO M.2 SATA & NVMe Combo SSD Enclosure improves the service of a hard disk and is compatible with various peripheral devices through a Type-C interface. Its LED blue light indicator also lets you know the working status. Finally, the TERRAMASTER Storage Media Server Personal Cloud is a powerhouse when it comes to storage, data back-up, cloud synchronization, and more. With a variety of back-up methods and drive formats, this personal cloud is the perfect item for tech lovers and PC users.
MORE NEWEGG NOW PRODUCT VIDEOS
Pricing subject to change and any price mentions in the livestream are only valid during the livestream.