Featured Products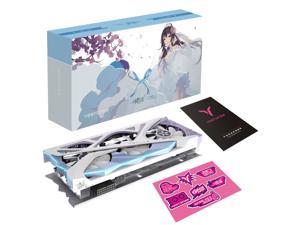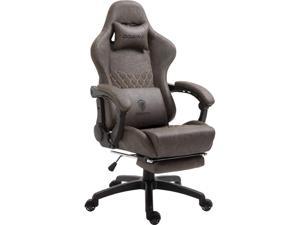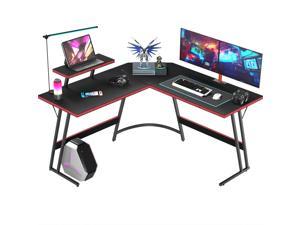 Tech Up Your Day with the Dowinx Gaming Chair and JONSBO N2 BLACK Mini NAS Case ITX
Hey, Eggheads! You know what time it is, right? It's time for another episode of Newegg Now! Have we got some cool items for you! First off, we have the IPASON AMD Ryzen 5 5600G Gaming Desktop. This premium gaming PC consists of an air-cooled CPU for temperature maintenance and a 550W 80 Plus power supply. If you are a gamer looking into a cost-efficient gaming PC, this is the one for you. Another great desktop on the list is the IPASON Gaming Desktop 5600G w/ RTX 3060. If you want an optimized gaming or interactive experience, this desktop is a good fit. Maintain high frame rates while live-streaming games or editing a 4K video. Next up is the IPASON Gaming Desktop w/ RTX 3070. The desktop includes the 12th Gen. Intel Core i5-12600KF processor, providing users with a super-high performance that can be overclocked. And with a 30 series RTX graphics card, the user experience is optimized to be outstanding in gameplay and interactive media.

If you're looking for another great graphics card, there is the Yeston NVIDIA Graphics Card, a powerful addition to your PC with a touch of aesthetic appeal. It has a core frequency of 1440/1710MHz along with 3 fragrant fans, main board RGB synchronization, and a high-efficiency heat dissipation module. Not to mention the beautiful anime-inspired artwork that is eye-catching. For those long gaming sessions, it's no wonder that you'll want to game in comfort. The Dowinx Gaming Chair in classic brown is constructed with high-density foam and provides multi-point body contact, thanks to its ergonomically-designed winged back. The Vantrue N4 Dash Cam is an automotive essential for road trips and safety. With three high-definition wide angle cameras, your car will get the protection it needs when out on the busy road. It's also heat-resistant and made to survive extreme conditions from 14°F to 158°F. Next up, if you're looking for a spaciously ergonomic gaming desk, the Homall L-Shaped Gaming Desk is the right fit at 51 inches. The monitor stand is adjustable and with its glossy finish and durable frame, it will provide robust stability.

The JONSBO N2 Black Mini NAS Case ITX is compatible with a variety of application environments. With its lightweight frame and compact size, the case has 5x3.5" HDD drive bays for high-capacity storage, allowing you to protect and secure important data and files. The case also keeps cool with a built-in fan with large air volume and low noise. Moving on, the HUANUO Dual Arm Monitor Stand is a must-have item, top-notch item for flexible multi-tasking. The universal dual monitor mount can fit two 13" to 27" monitors and adjusts in full motion so that additional space is available. The monitor stand is so durable that each arm can hold up to 14.3lbs. Again, it's perfect for home and office use. Finally, the WAVLINK Outdoor Wi-Fi Repeater has speeds up to 2.4GHz and 150Mbps. In result, this high transmission power surely breaks down the barriers of Wi-Fi connection and speed. There are also status LED indicators so that Wi-Fi coverage is extensive within a wireless network.
MORE NEWEGG NOW PRODUCT VIDEOS
Pricing subject to change and any price mentions in the livestream are only valid during the livestream.