Featured Products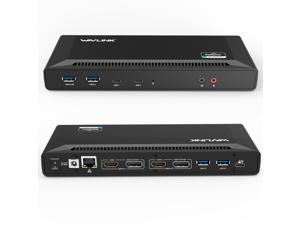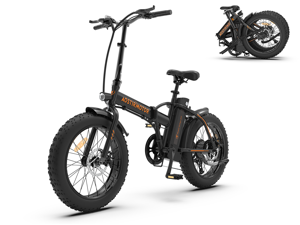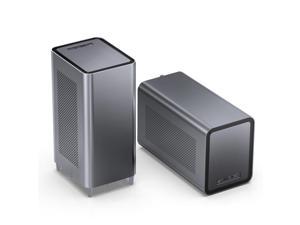 07/06 Vantrue N4 Dash Cam, AOSTIRMOTOR A20 Folding E-Bike, and More
Hi there, Eggheads! Welcome back to Newegg Now. Here's what's on display in this episode: To start, we've got the Wavlink Dual 4K Docking Station, a classic dock with all the port-compatibility you could want and then some. It can support up to two 4K monitors or a single 5K monitor, both at 60Hz. Up next, we have the Super Flower Leadex III PSU. With a fully modular cable design, this 850W power supply is 80 PLUS Gold certified, so it can provide efficient and stable power output, letting you game away to your heart's content. After that, we've got the AOSTIRMOTOR A20, a 500W folding electric bike that packs away small, but brings big performance on and off the road, with fat 4", all-terrain tires, a 36V battery, and a max speed of 25MPH. Following up, we've got a classic of the show at this point – the Vantrue N4 Dash Cam. A 3-channel dash cam, the N4 gives you wide-angle views of the front, rear, and in-cabin, so you are comprehensively covered in any type of situation. And with a motion-detecting 24-hour parking mode and heat resistance for those long summer days, you can trust that your N4 is guarding your car, even when you're not around. Are you always running out of storage space? Been toying with the idea of putting together a home server? Our next item might be right up your alley – the JONSBO N1 is a mini-ITX NAS chassis that packs a lot of storage potential into a very sleek package. With 5 drive bays for 3.5" HDDs and an additional 6th bay for a 2.5" SSD, this little NAS server will have you sorted whether you have a small business, home office, or extensive home theater library to show off. And to wrap us up, we have the AOSTIRMOTOR S18, a rock solid 1500W electric bike with thick tires, a suspension fork, and a max speed of up to 30MPH, letting you roam wherever your adventures take you.
MORE NEWEGG NOW PRODUCT VIDEOS
Pricing subject to change and any price mentions in the livestream are only valid during the livestream.