Use the Nintendo Labo Robot Kit to easily build an interactive robot suit with a visor, backpack and straps for your hands and feet, and then wear it to assume control of a giant in-game robot*.
Once built, bring your Toy-Con creation to life with the power of the Nintendo Switch console** and Joy-Con controllers**. You can insert the Left and Right Joy-Con controllers into the designated slots on the backpack and visor to assume control of the robot, which is shown on the TV when the Nintendo Switch console is docked. Enjoy a variety of fun game-play experiences, including Robot mode, in which you can destroy in-game buildings and UFOs.
You can also customize your Toy-Con creation with markers, stickers, paint, etc.***, giving it a personal touch. The only limit is your imagination!
The Nintendo Labo Robot kit includes everything you need to assemble your Toy-Con creation:
Cardboard sheet x 19
Cardstock sheets x 4
Reflective sticker sheet x 1
Orange string x 2
Blue string x 2
Gray canvas straps (large) x 1
Gray canvas straps (medium) x 1
Gray canvas straps (small) x 2
Eyelet set (gray) x 10
Eyelet set (orange) x 2
Nintendo Labo Robot Kit software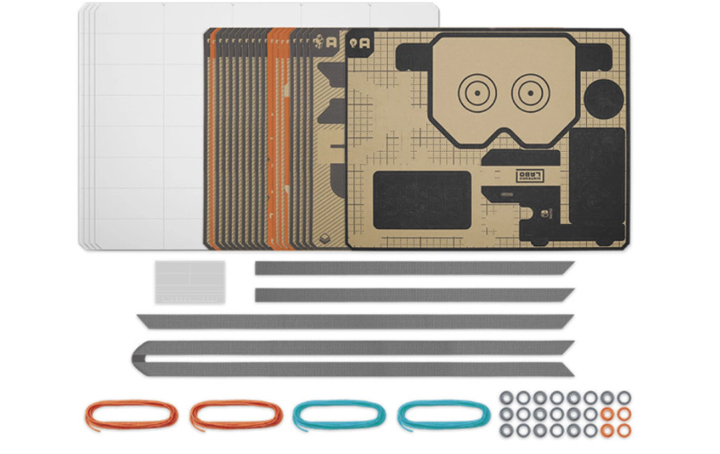 Note:
*Nintendo Switch system required; sold separately
** Sold separately
***Customization set is sold separately.