Nixeus REVEL Fit Gaming Mouse
Designed and engineered with feedback from the enthusiasts gaming mouse community, the Nixeus Revel Fit Gaming Mouse is engineered with the Pixart PWM 3360 Optical Sensor and designed with a sleek ergonomic design and contouring shape that allows the REVEL to FIT comfortably in your hand.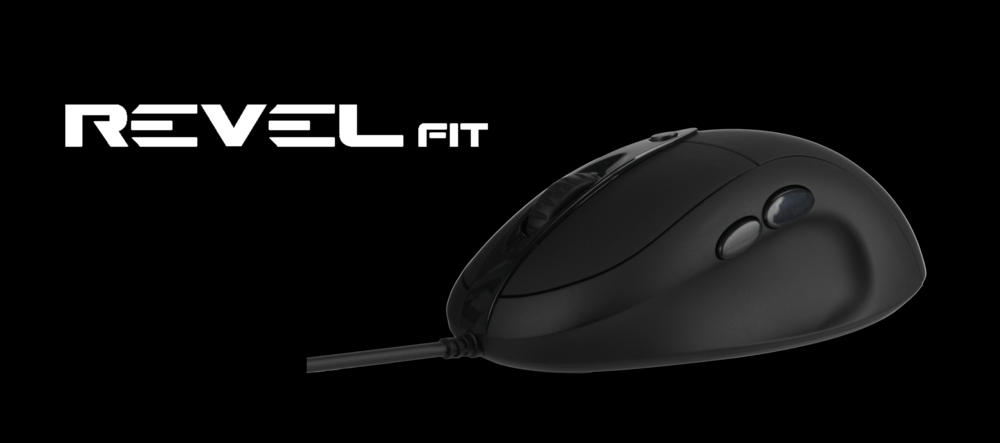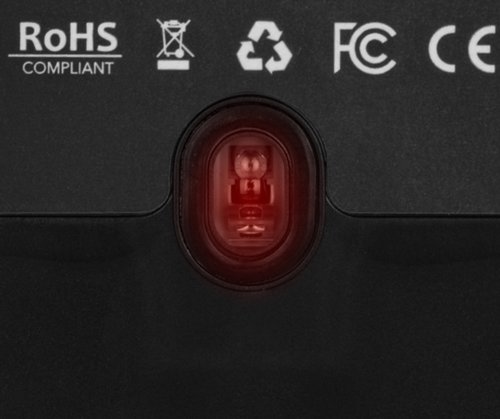 One of the World's Best Gaming Grade Optical Sensor
PixArt 3360 Optical Sensor - At the heart of the Nixeus Revel Fit Gaming Mouse is one of the world's best optical gaming mouse sensor. The PixArt 3360 Sensor is the most trusted and in demand by enthusiasts enabling the Nixeus Revel Fit Mouse to have zero hardware acceleration, flawless 1:1 tracking accuracy and ability to accurately track on multiple surface types.
Low Lift Off Distance - The Nixeus Revel Mouse is designed with a low lift off distance that stops tracking once the mouse is lifted a few millimeters (under 2.0 mm) off from its tracking surface to fully support PC gamers using low mouse sensitivity settings.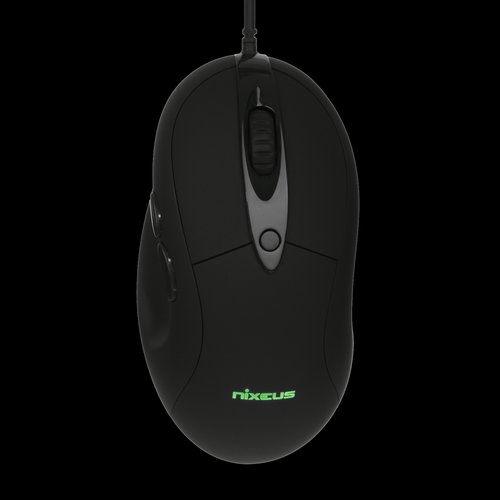 Omron Switches - The left and right mouse buttons integrate durable Omron switches that lasts up to 20 million clicks.
Light Weight Design - Similar to pro athletes requiring durable lightweight equipment to be able to perform consistently at an elite level - professional and competitive Gamers also need reliable lightweight gaming mice due to the fact that they may make hundreds to thousands of mouse movements per gaming session. The Nixeus Revel Fit Gaming Mouse's durable ergonomic compact body weighs about 100 grams to help minimize fatigue and improve consistency during competitive gaming sessions.
Plug-n-Play with out drivers. Gaming Software is Optional (Coming Soon)
8 Preset DPI Settings
Preset DPI settings of 400 (Red), 800 (Green), 1200 (Blue), 1600 (Yellow), 2000 (Purple), 3200 (Light Blue), 5000 (Orange), and 12000 (White) gives you the full range of the most common DPI steps to allow you to instantly adjust the mouse sensitivity on the fly for your gaming preferences without the need for additional software or drivers.
The REVEL Fit is Compatible with the Nixeus REVEL Gaming Software (Free & Optional)
The Nixeus REVEL Fit Gaming Mouse is designed for plug-n-play without the need for additional software or drivers. Due to the overwhelming support from the gaming mouse community, Nixeus developed the Nixeus REVEL Gaming Software to allow users to customize their LED lighting profiles, DPI steps and sensitivity, Macros configuration, custom profiles and other gaming mouse features. You can download and install the REVEL Gaming Software from the Nixeus website.
PMW 3360 Sensor w/ 8 DPI Presets
Ergonomic Design
Zero Hardware Acceleration
Flawless 1:1 Tracking
1 Year Limited Warranty with free technical support
Optical Sensor: PixArt PMW3360
DPI Settings: 400/800/1200/1600/2000/3200/5000/12000
Omron Switch Durability: 20 million clicks (Primary Left/Right Buttons)
USB Polling Rate: 1000Hz (1 ms)
Programmable Buttons: 5
Approximate Size: 130mm x 69mm x 42mm
Approximate Weight: 99 grams (Without Cable)
USB Cable Length: 1.5 meters (6 feet)
Operating System: Windows XP/Vista/7/8/10 & Mac OS
Quick Start Guide and Warranty Card