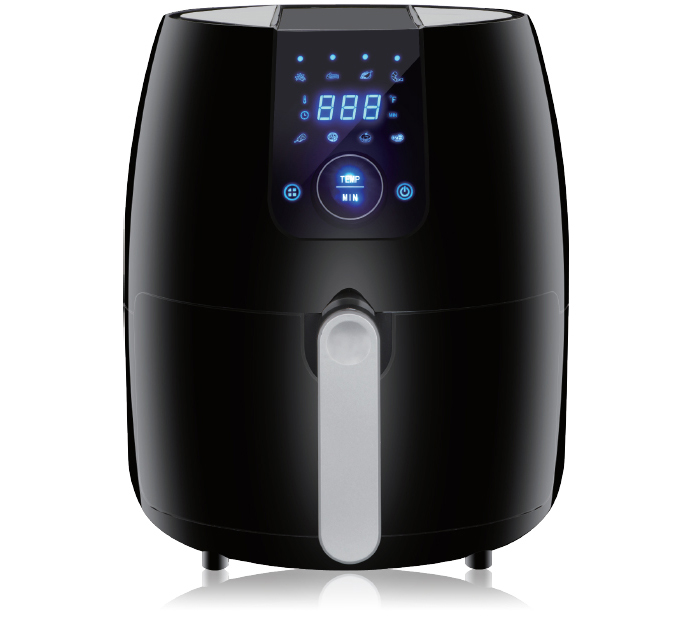 What if you could? The NUOVI Air Fryer allows you to get that much loved crunch that comes with fried foods but without the excess calories.
From the classic homemade fries to a tantalizing lemon garlic salmon, we hope that you will use any of our fryers to fry, bake, and cook healthier.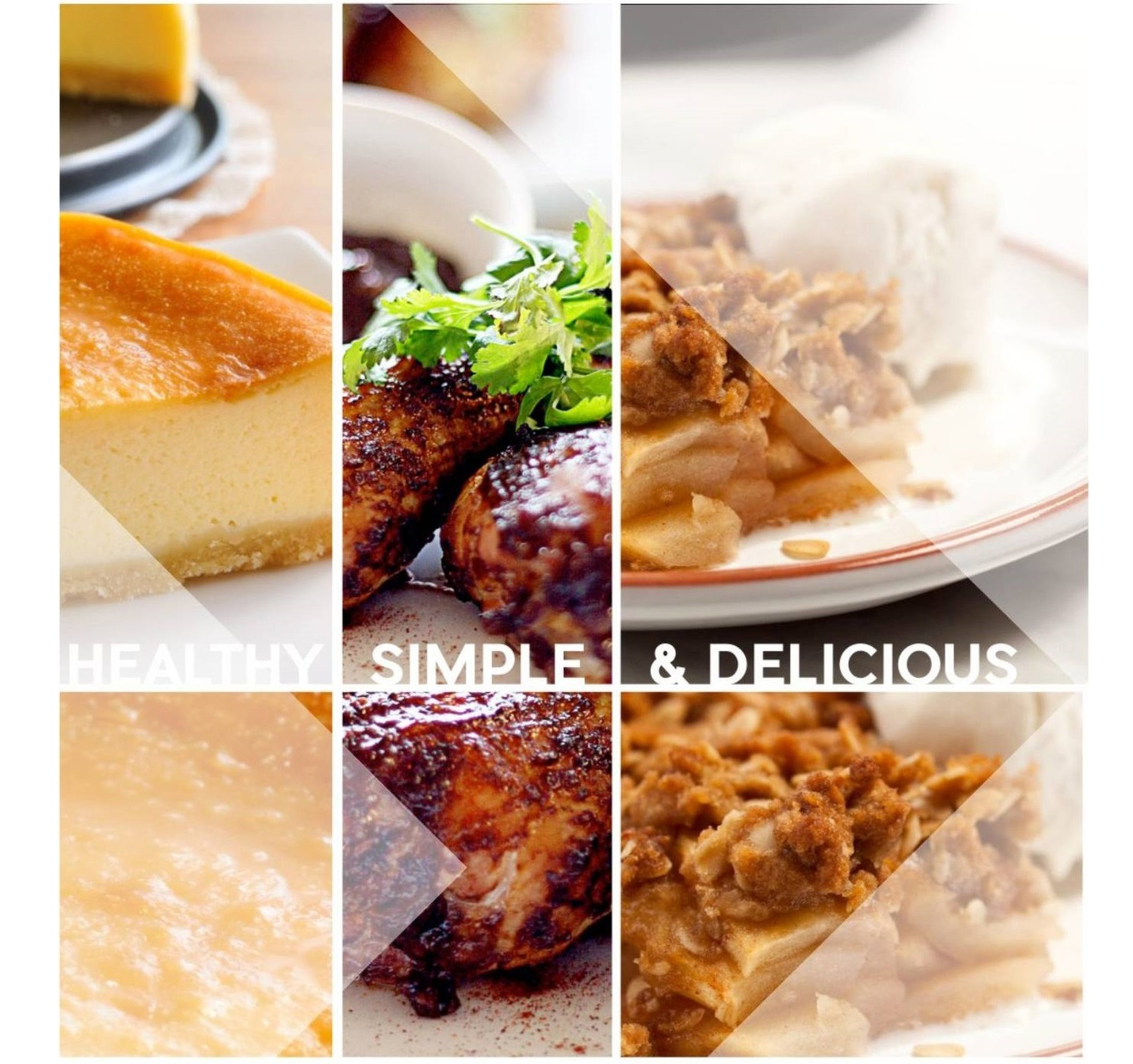 Multi-functional and versatile for frying, baking, grilling and roasting with little-to-no oil added. Great for traditional French Fries, chicken wings, Onion rings, steaks, roasted potatoes, vegetables and so much more! No oil smell, no splatter, no mess.
Extremely easy and affordable for both beginners and professionals! New way of baking,affordable even for who with zero cooking experience. Say no to high cholesterol, high fat, and high calorie!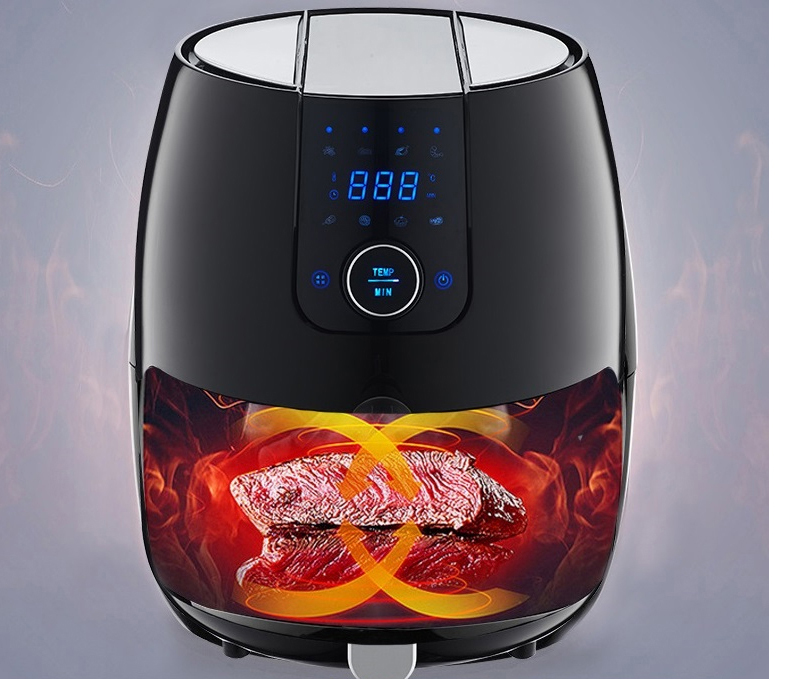 Powerful air frying technology with 360° rapid hot air circulation system gives your food crispy fried texture.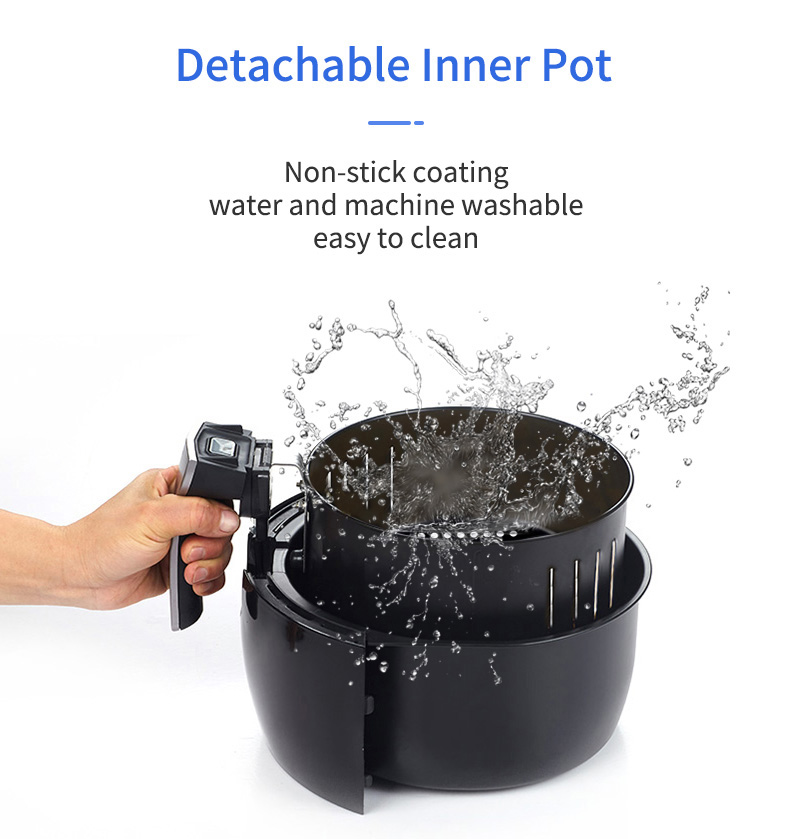 Temperature control 80-200°C,Timer up to 30min.
Detachable inner basket makes it easy to separate and clean the parts
3.5L Non-stick coating metal basket with LFGB&FDA certificated
4.5L Non-stick coating pan with LFGB&FDA certificated
Rapid air circulation system for fast cooking and energy saving.
Healthy way of frying food without oil reducing fat by 80%
Double protection circuits permits you to check the frying food anytime: when you pull out the inner pot, the power will be automatically off, if you put it back into the machine, it continues to operate, no need to re-adjust time and temperature, safe and convenient!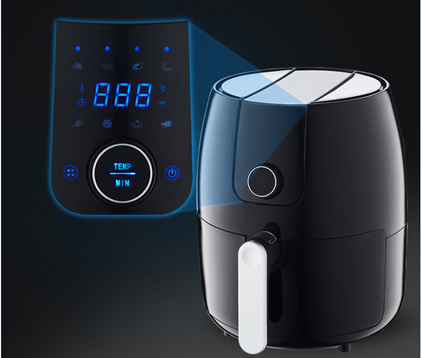 Touch screen with LED display, elegant and simplified interface
Cooking system with 8 hot keys for convenient cooking choices, just tap and go!
Auto ready bell
Dishwasher safe parts
Thoughtful thermovent for efficient cool-down and prevents oil fume
S/S 304 heating element
Over-heat protection
Non-slip feet
Anti-scalding housing and handle gives you safe and confortable use experience
Power supply: 120V/ 1500W