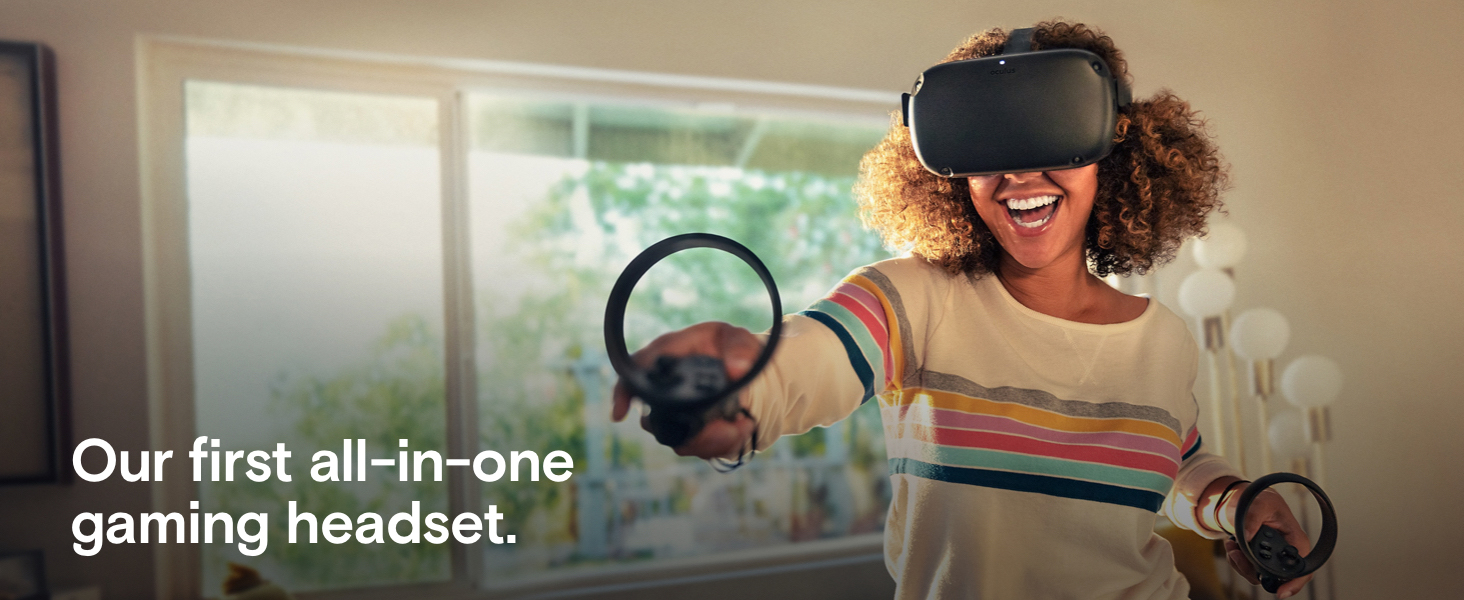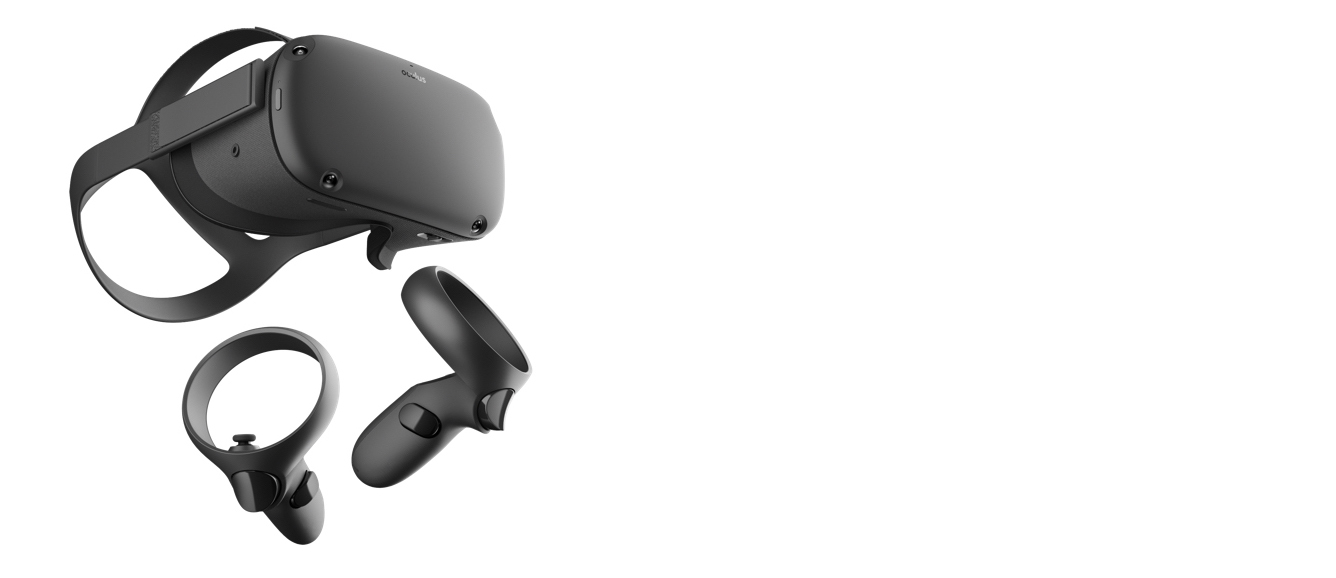 Easy Setup
Set up effortlessly whether you're at home or someplace new.

Oculus Insight Tracking
Built-in sensors translate your movements into VR and provide room-scale tracking.

Oculus Touch Controllers
Your hands and gestures appear in VR with intuitive, realistic precision.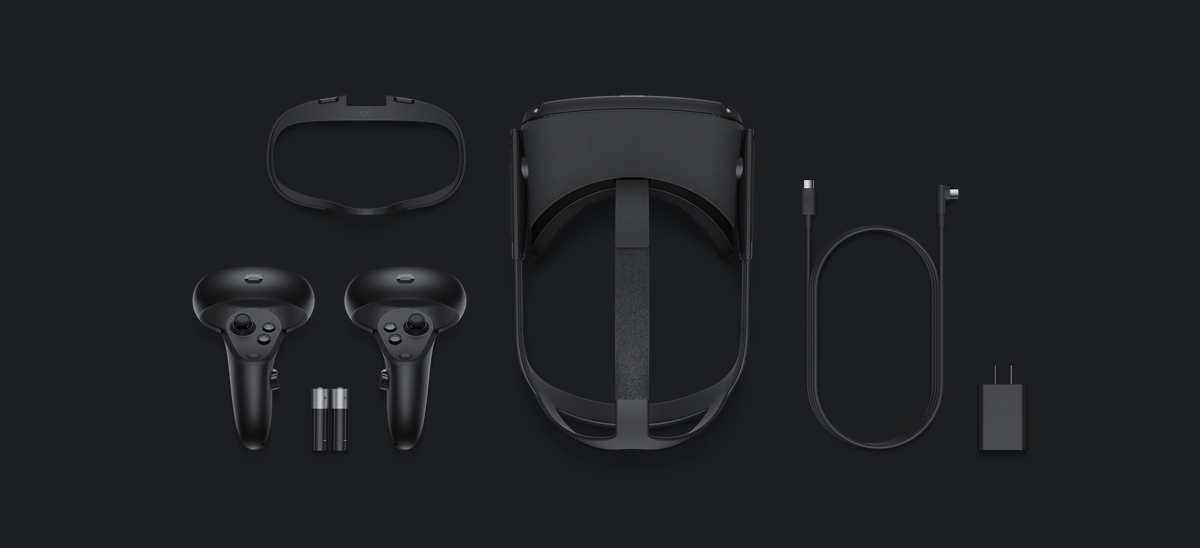 What's Included

Oculus Quest Headset
Our first all-in-one VR gaming headset with controllers. No PC required.

Two Touch Controllers
Right and left hand Oculus Touch controllers.

15W Power Adapter
Users get a USB-C charger + adapter designed to charge up to Oculus Quest.

AA Batteries
The included alkaline cell batteries power both Oculus Touch controllers.

Frame Friendly Spacer
Wear your glasses in VR with an ergonomic interface to fit most eyewear.