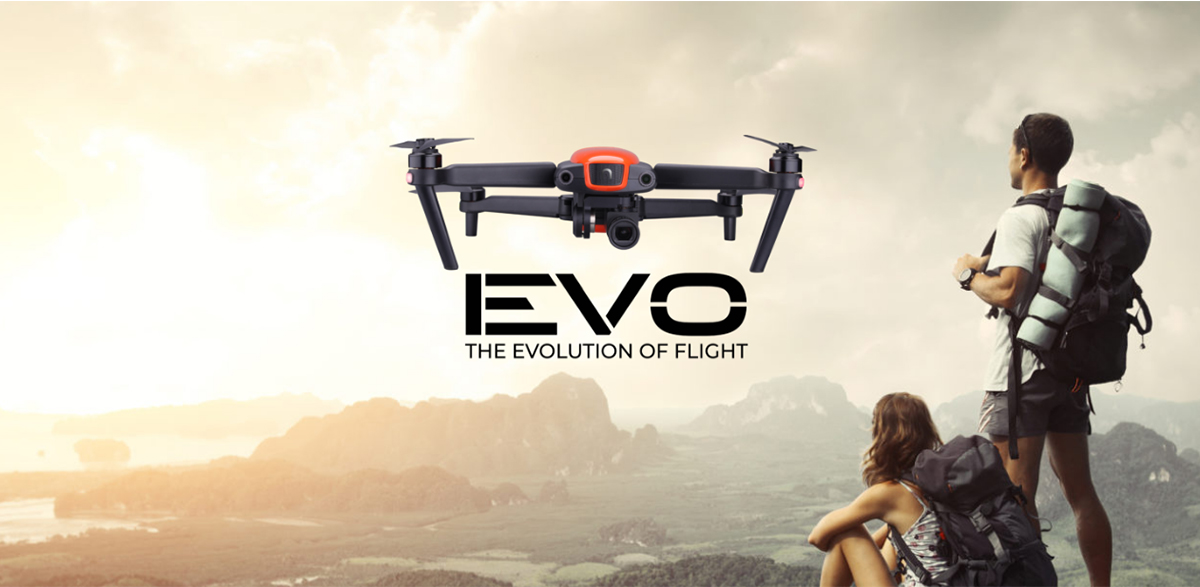 EXPLORE. UNFOLD. EVOLVE.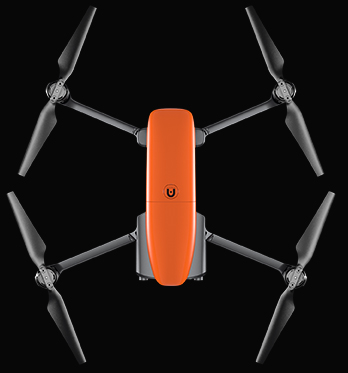 SUPERIOR IMAGE QUALITY
An industry-leading camera that captures 4K 60fps Ultra HD video and 12MP photos mounted on a 3-axis stabilized gimbal
THE AUTEL EXPLORER APP
Access autonomous flight modes and HD live view via the free Explorer app for iOS and Android
(mobile device sold separately)
SAFETY IN THE SKY
Dual GPS/GLONASS satellite positioning and advanced computer vision systems help avoid obstacles to ensure a safe and stable flight
FLY WITH CONFIDENCE
Intuitive remote controller with a 3.3 inch OLED display and one-touch action buttons that can control the drone up to 4.3 miles away
BUILT TO LAST
Backed by a full One Year Warranty and 7-day-a-week Customer Support
Superior Image Quality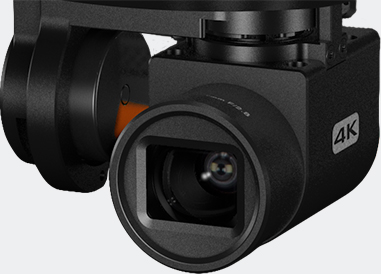 The EVO's camera is built on a 3-axis stabilized gimbal capturing stunning video at 4k resolution & 60 frames per second and 12-megapixel still images all designed in-house. Using real glass optics and the Ambarella H2 image processor, record more dynamic range in each shot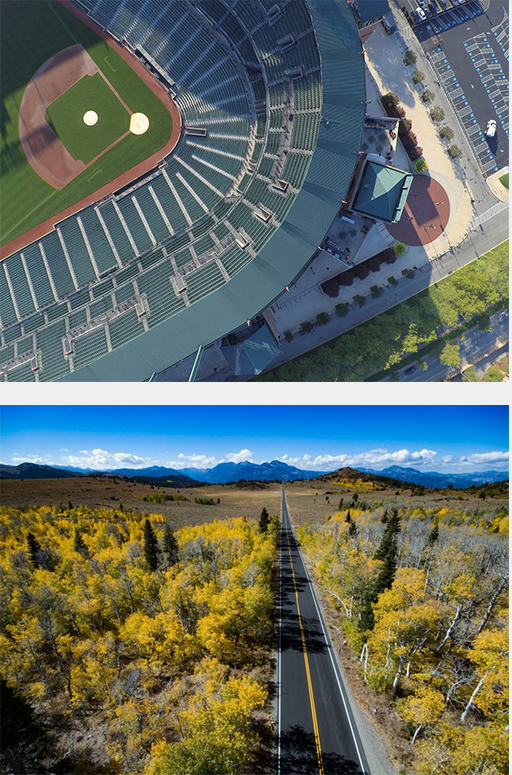 Capture wide-angle perspective with 94° field-of-view and crystal-clear still imagery from a 12MP best-in-class camera
Check out the amazing aerial imagery our pilots are capturing every day
The Autel Explorer App
The newly re-designed Autel Explorer app provides a 1080p live camera view, flight telemetry, access to advanced settings and powerful Intelligent Flight Modes
Dynamic Track – Using advanced algorithms EVO can autonomously follow an object easily by drawing a box around the subject Viewpoint – Send EVO to a new viewpoint during flight by simply tapping on the screen of your mobile device Orbit – Select a point of interest and EVO will fly a perfect circle making cinematic shots easy Waypoint – Set waypoints to program autonomous flight routes. EVO can even save multiple waypoint missions making it easy for surveying VR – Take a seat in the cockpit with a virtual reality heads-up display (VR headset sold separately)

Download the free Autel Explorer app from the Apple iOS App Store or the Google Play Store

Safety in the Sky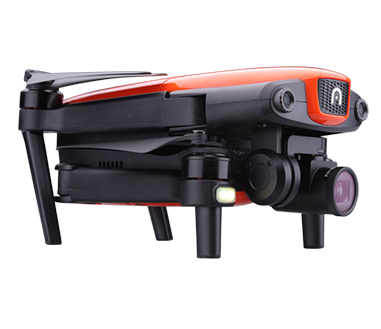 EVO is equipped with dual GPS and GLONASS systems allowing for a hands-free hover. Built-in failsafe features like Return to Home call the aircraft back to its home point when the battery is low or the remote control signal is interrupted
Utilizing two cameras on the front giving it binocular vision EVO creates a 3D environment and reacts to obstacles in the way. Intelligent algorithms are constantly running during autonomous flight, making long-range decisions for path planning around obstacles
Two ultrasonic sensors paired with two more computer vision cameras on the bottom of EVO, help protect the aircraft from landing on unlevel surfaces. Using the precision landing feature the cameras on the bottom of EVO will capture reference images and use them during the return to home providing pinpoint precision during the landing sequence
On the rear of the aircraft, EVO is equipped with a near IR sensor protecting you when flying backward autonomously
With a built-in 3.3 inch, OLED screen, easily view critical flight information or live 720p HD video feed without the need to connect to a mobile device
Access and change camera settings, turn on or off obstacle avoidance or format the MicroSD card with the navigation wheel all from the built-in OLED screen
Easy one-touch action buttons allow you to command EVO to return home, automatically take off or land and capture photos & video without taking your hands off the controller
Built to Last
Designed with portability in mind, EVO was built with quality craftsmanship. Each component of EVO goes through multiple tests before assembly and every EVO must pass a rigorous flight test before it leaves the factory
At Autel Robotics we back our products with a full one year warranty and best-in-class 7 days a week customer support
Learn more about the EVO from one of our knowledgeable Part-107 certified support agents by phone, chat or email
Need service or repair on your drone? Our technicians have you covered with full repair service and complete diagnostics, all in a timely manner

CAMERA
4k 60/FPS camera stabilized by a 3-axis stabilized gimbal. Autel Robotics is known for high-end glass optics, assembled in-house and combined with the Ambarella H2 image processor. EVO delivers better images than previous products all in a smaller package.
INTELLIGENT BATTERY
30 minutes of flight time on a single charge means you can explore your world longer without stopping to change batteries.
DYNAMIC TRACK
Intelligent flight modes are a must for any drone used as a camera platform. EVO uses dynamic track to automatically track objects so you don't need to. EVO knows if it is tracking an object or a person by recognizing the subject's shape, not just color.
GEOFENCING
EVO only implements No Fly Zones in countries that require it by law (Currently only China). This leaves the responsibililty to fly responsibly in the hands of the pilot. EVO will never stop you from getting the job done with Geofencing or forced firmware updates.
COMPUTER VISION
EVO uses front and bottom stereo cameras to know what the world around it looks like. EVO constantly makes intelligent decisions and knows how to navigate around obstacles instead of just stopping. This also helps with landing in new areas where there maybe an obstruction or slope. EVO is smart enough to keep itself safe and keep you focused on your subject.
REAR OBSTACLE AVOIDANCE
The EVO also uses rear IR sensor to detect and avoid obstacles, keeping EVO safe even when it is not flying forward.
RANGE
7km(4.3mile) range over a dual band radio transmission. EVO automatically selects 2.4GHz to choose the best frequency for your environment. Live view is displayed on your mobile device or the built in 3.3in OLED screen.
With so many options and reduncies, you can rely on EVO to help you get the shot everytime.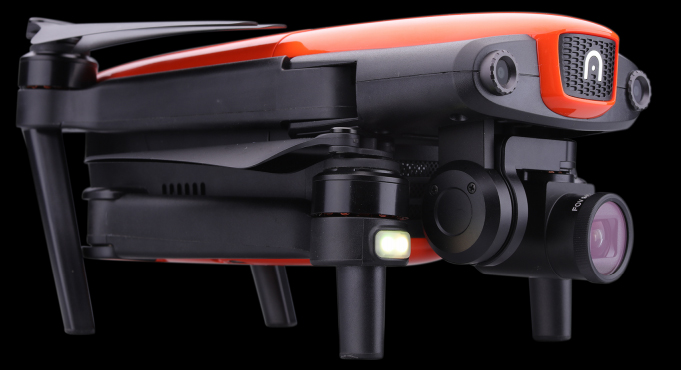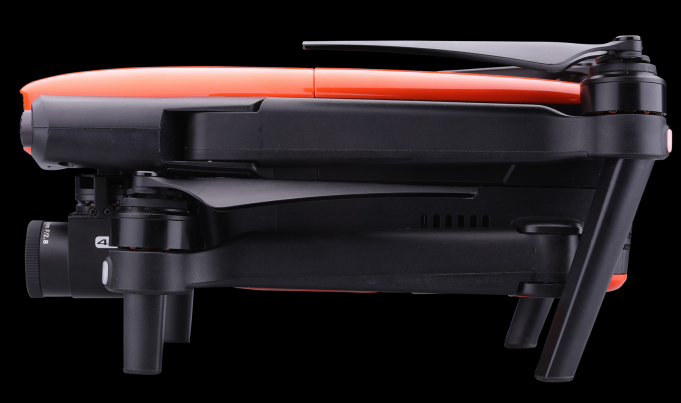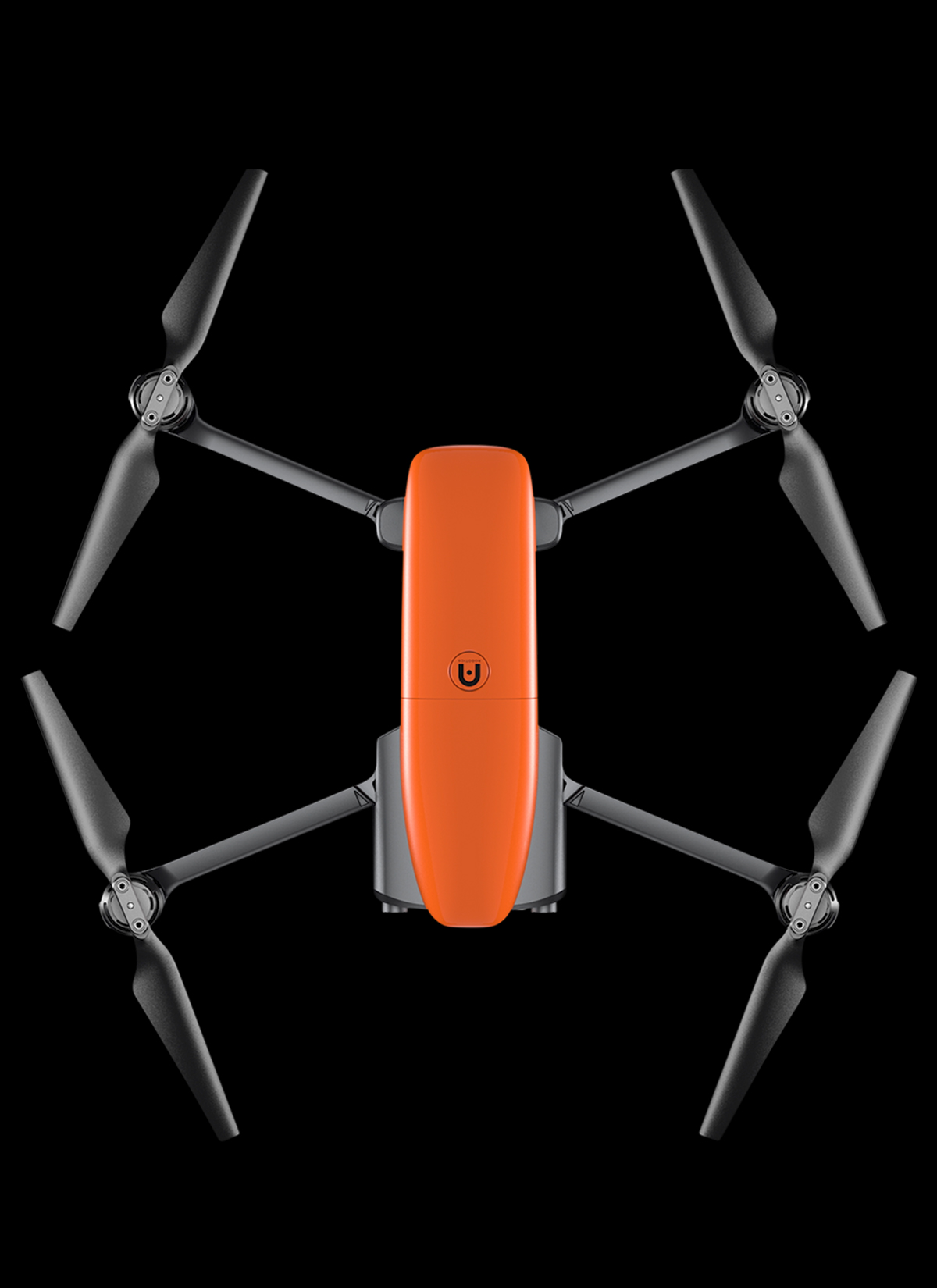 FLIGHT MODES
GPS, Ludicrous, ATTI
INTELLIGENT FLIGHT MODES
DYNAMIC TRACK, ORBIT, VR, VIEWPOINT, WAYPOINT
NAVIGATION SYSTEM
GPS, GLONASS, COMPUTER VISION
TRANSMISSION FREQUENCY
2.4GHz
STILL IMAGERY
12MP, BURST, AEB, TIMELAPSE
VIDEO RESOLUTION
4KUHD, 2.7K, 1080P, 720P (4K60, 4K30, 4K24, 2.7K60, 1080P120720P240)
SUPPORTED SD CARD
MICRO-SD 4GB-128GB CLASS 10
FILE FORMAT
PHOTOS: JPG/DNG VIDEO MOV/MP4
CAMERA
SONY EXMOR R1/2.3, F2.8, AMBARELLA H2 IMAGE PROCESSOR
HD LIVE VIEW
3.3" OLED SCREEN BUILT-IN
BATTERY
3S 11.4V 4300mAH, 30MIN FLIGHT TIME
MAX SPEEDS
HORIZONTAL 20m/s, ASCENT 5m/s DESCENT 3m/s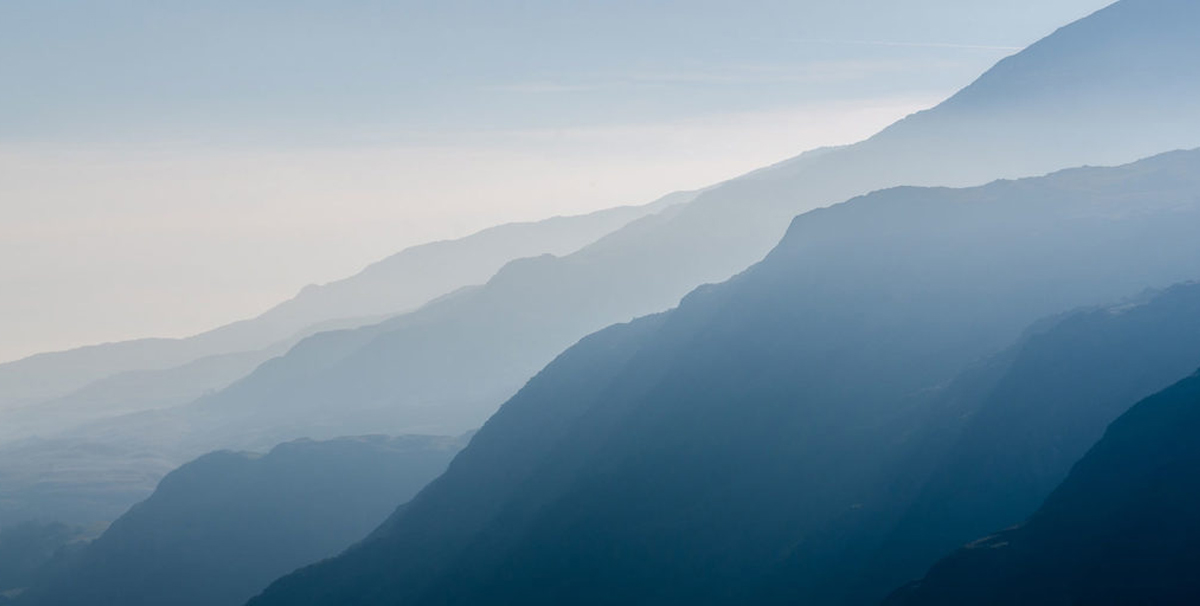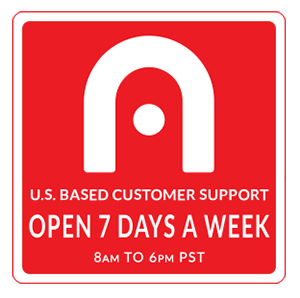 Our team of world-class agents is committed to helping you get the most from our products.

(844) 692-8835

support@autelrobotics.com