Streamlabs Smart Home Water Monitor
DETAILS
The Streamlabs smart home water monitor is a new level of protection from water damage, and a new way to see what's up with your water. Streamlabs helps you detect leaks in real time, learn about your usage and water habits, and find ways to use water more efficiently—all in an easy-to-use app. Its non-invasive monitor is simple to install and connects directly to your home Wi-Fi.
SPECS
App Compatibility: iOS 11 or later, compatible with iPhone or iPad, Android 6 or later, phone or tablet
Compatible Pipe Sizes: 3/4" CTS, 1" CTS
Compatible Pipe Types: Copper Schedule M & L; PEX; CPVC
Universal Power Supply Input: 100-240VAC Output: 5.9V @ 0.6A UL Listed (included)
Water Temperature: min. 40°F (4.4°C) / max. 80°F (26.6°C)
Operating Pressure: max. 232 psi (16 bar) Limited by Pipe
Ambient Temperature: min. 32°F (0°C) / max. 115°F (46.1°C)
Operating Environment: Indoor use only
Network: Wi-Fi 2.4 GHz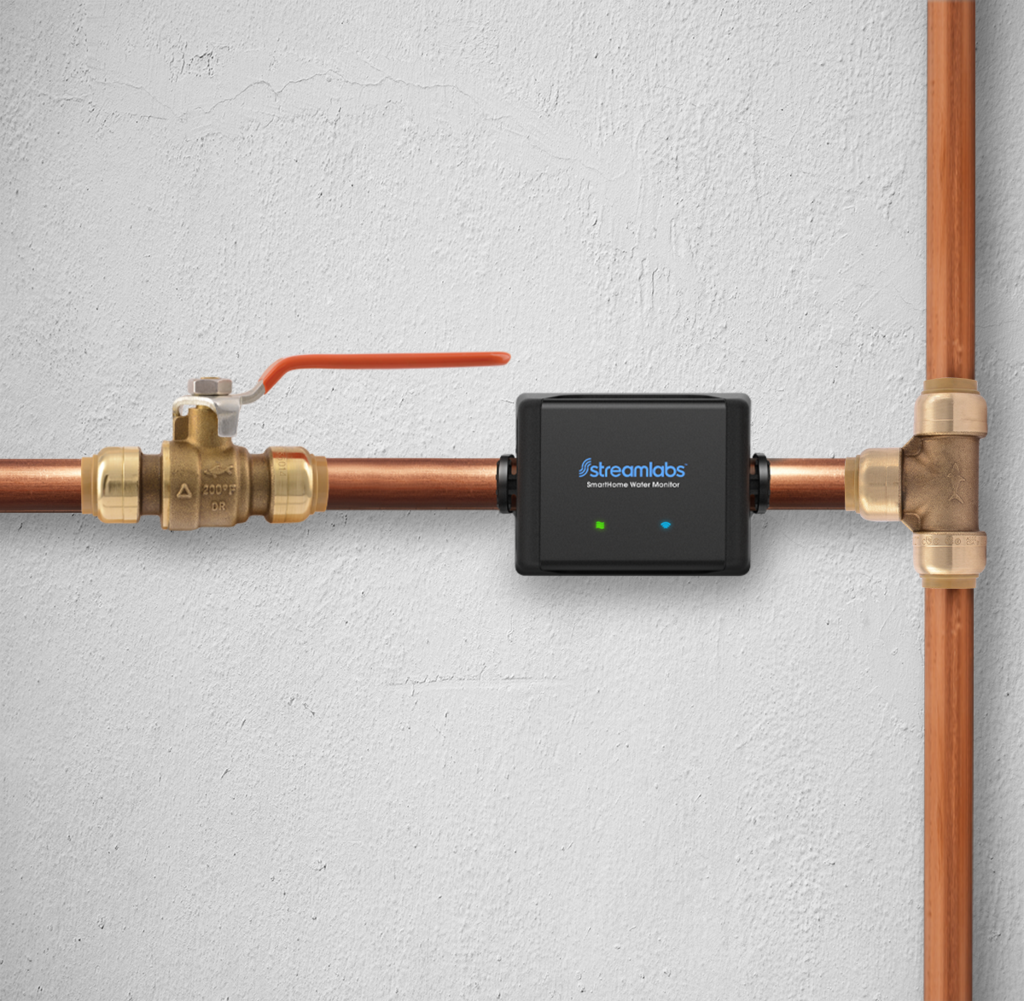 Stay in the Know.
Sign up for product updates, new features, and more!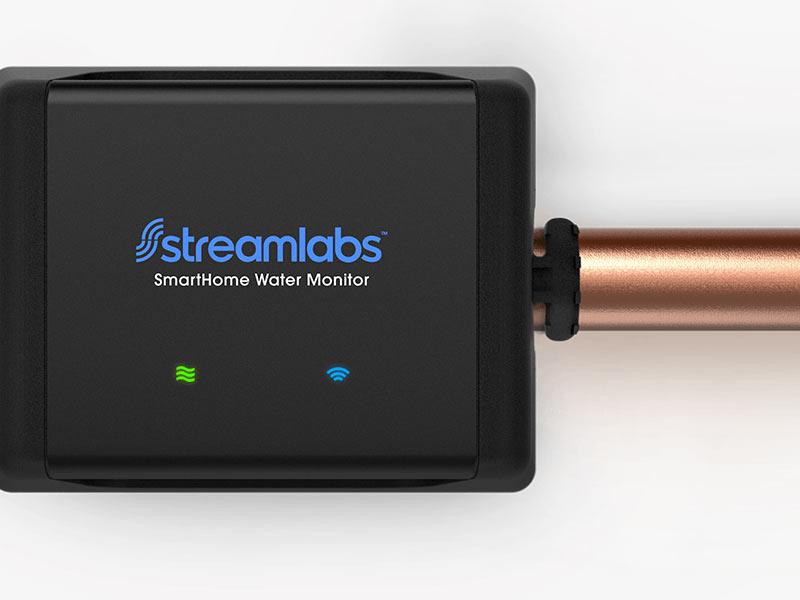 Always on. Always listening.
With advanced ultrasonic technology, our monitor stays tuned to the pulse of your home's water, delivering accurate usage data in real time. It's simple to install and mounts to your main water line in minutes. No pipe-cutting required.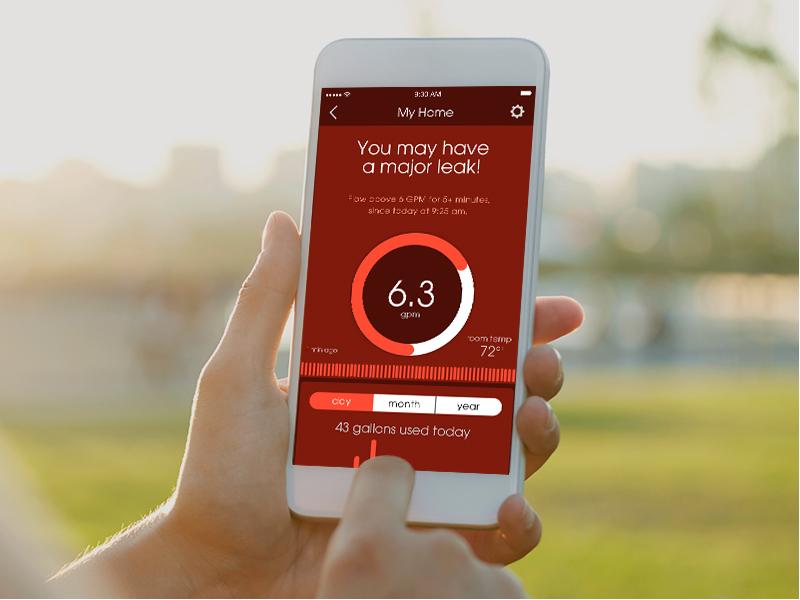 The Streamlabs app: Your mission control.
Get leak detection alerts in real time and take action to protect your home. Customize alerts to fit your water habits and adjust sensitivity while you're away. Our app lets you track usage by the hour and compare over time, helping you become the most water-efficient house on the block.
Simple Setup

Step 1
Download. Connect. Sync.
Step 2
Install easy-to-attach monitor.
(Requires no pipe cutting. Automatically detects pipe type and size.)

Step 3
Adjust & set alerts.